Best things to do in Vancouver and 3-Day itinerary
To visit Vancouver and its region is to discover a city regularly ranked among the best in the world to live there.
Between ocean and mountain, this city in Western Canada enjoys an exceptional location. It offers varied natural landscapes and allows you to practice a multitude of activities. Whether you are there in winter, summer or spring, you will always find something to do in Vancouver!
In order to properly organize your 3- day Canada itinerary, I have prepared a complete guide to all the places of interest not to be missed in Vancouver.
And to optimize your visits, find our advice on itineraries to visit Vancouver and its surroundings in 1, 2, 3, 4 or 5 days as well as our selection of the best accommodation.
So what to do and see in Vancouver? 
Visit Vancouver and its surroundings: the must-sees
1. Downtown Vancouver
To start your visit to Vancouver and soak up the atmosphere that reigns there, nothing beats a short tour of the city center (downtown). This is where you can admire the skyscrapers and find yourself in the heart of the city's excitement.
I particularly recommend the following 2 districts:
1) Gastown, Vancouver's historic district to see some of the city's finest Victorian buildings .
You can take a photo stop in front of the "Steam Clock", a steam clock whistling every quarter of an hour. The area is very nice with many cafes and restaurants on the terrace, perfect if you are feeling peckish.
2) Yaletown, the trendy and cool district.
Formerly a warehouse district, they have been renovated to accommodate many small shops and many of the best restaurants in Vancouver.
The nightlife is very developed here, the ideal place to go in Vancouver to party .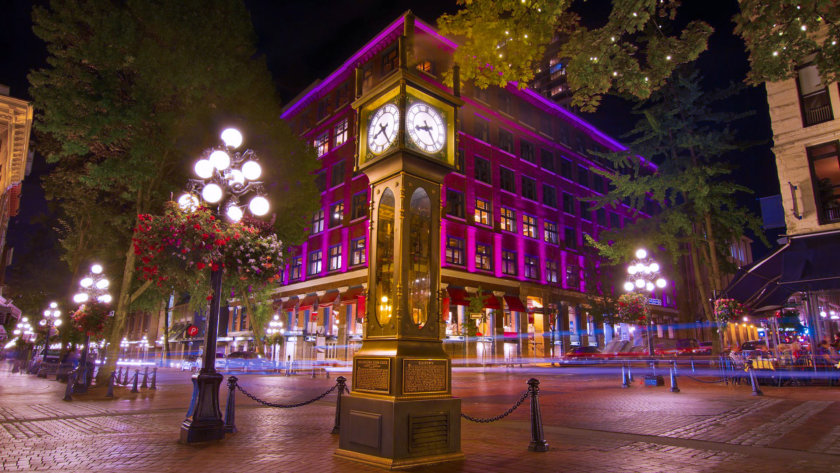 2. Vancouver Lookout
Every big city should have its observation tower and Vancouver is no exception to the rule.
Toronto at the CN Tower, Vancouver at the Vancouver Lookout!  The building is located very close to Glastown's Steam Clock and 5 minutes from the Waterfront.
In barely 40 seconds and thanks to a glass elevator, you will climb 170 meters to be able to observe the city. A breathtaking 360° panorama is then offered to you.
There is also a revolving restaurant at the top of the tower. You can eat in peace and go around the city in 1 hour without moving from your seat.
Tips:
The entrance ticket for the tower is valid for the whole day. You can therefore go there several times: once in the morning and return in the evening for the sunset, for example. Rather nice as a principle!
If you want to discover Vancouver's main tourist site, I strongly advise you to buy your skip-the-line ticket in advance to avoid long queues. Just click the green button below: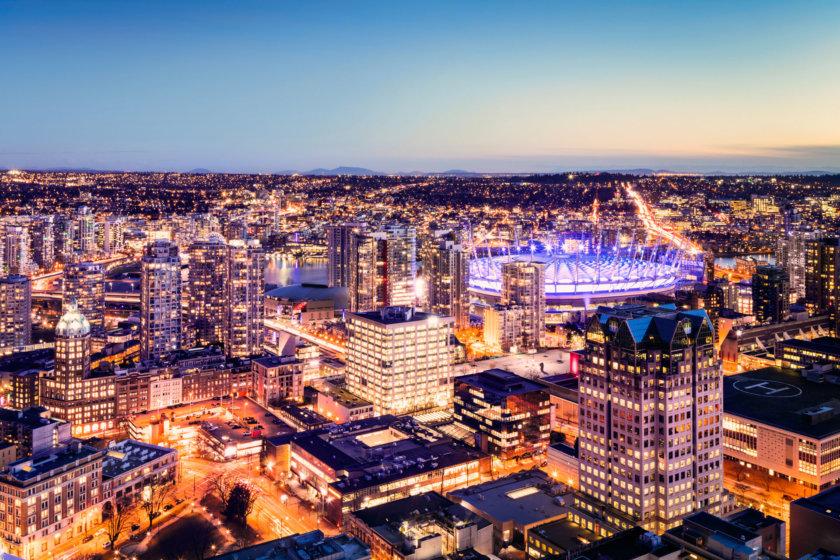 3. Go whale and killer whale watching
From Vancouver, there are many companies offering orca and whale watching.

I particularly recommend this half-day boat trip offered by GetYourGuide and operated by a local tour company. Departure point is in downtown Vancouver.
You can enjoy a 4-hour covered boat cruise to search for orcas and whales!
You will be fully taken care of from start to finish and your only concern will be to get a perfect shot of these magnificent and impressive marine mammals. An unforgettable moment of your stay in Vancouver for only 143€ per person. Reservation here.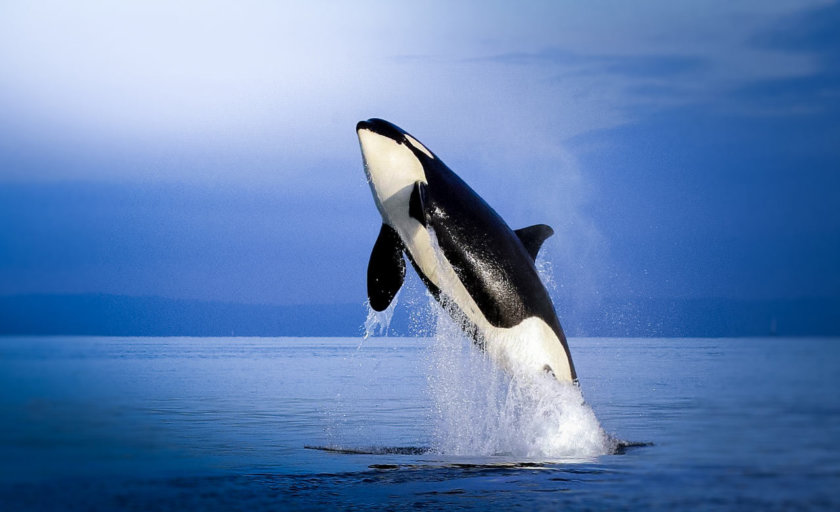 4. Stanley Park
Each major city has its own green lung: Montreal and Parc Mont-Royal, New York and Central Park.
In Vancouver, Stanley Park is where you can walk and enjoy the greenery. This immense park of 400 hectares is a must in the city for a nice walk along the water. It offers beautiful panoramas over the whole city and the coast.
The place is also very popular with joggers or cyclists. I also advise you to rent a bike if you want to go around the park, it's still the best way to explore it!
All you have to do is follow the Seawall promenade which goes around it for 9km.
During your tour of the park, I recommend that you make a stop:
In the Native American totem area at Brockton Point  (which is considered a Vancouver tourist attraction in its own right)
Au Siwash Rock
To see the sculpture "Girl In Wetsuit"
At the viewpoint to admire the Lions Gate Bridge.
And to make sure you don't miss a thing, guided bike tours of Stanley Park are also offered.
Tips:
If you rent a bike, be careful to respect the direction of traffic in the park, only the anti-clockwise turn is authorized!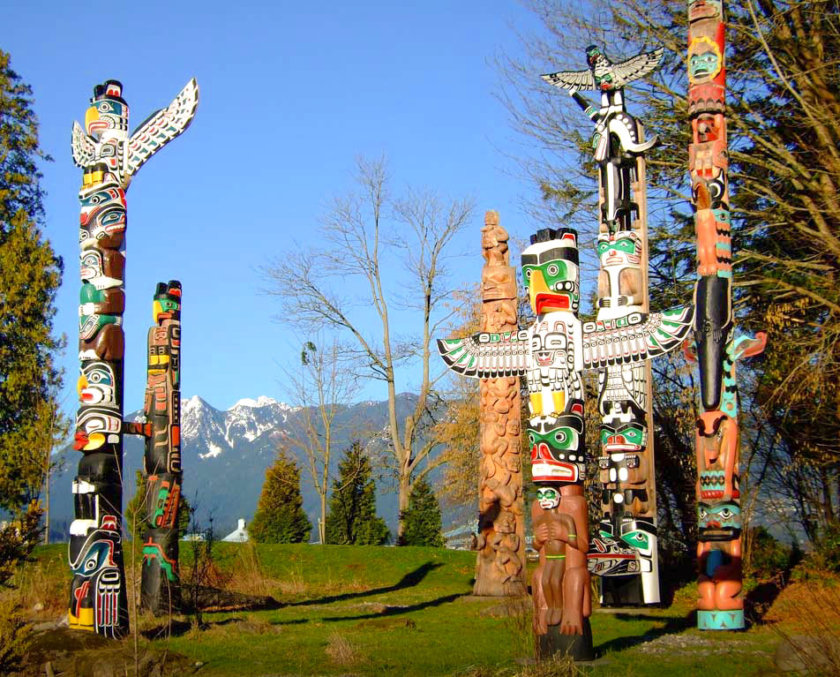 5. The Vancouver Aquarium
It is also inside Stanley Park that you can visit the Vancouver Aquarium. This is the perfect tour to do in Vancouver with kids!
The largest aquarium in Canada is home to more than 65,000 animals including dolphins, otters and penguins. You will be able to find there the specific fauna of the West Coast and the Pacific Ocean.
As the aquarium is a popular tourist attraction in Vancouver, I recommend purchasing your skip-the-line tickets in advance to skip the line. Your ticket even gives you access to the 4D theater where you can watch a short film.
Reserve your Vancouver Aquarium ticket here.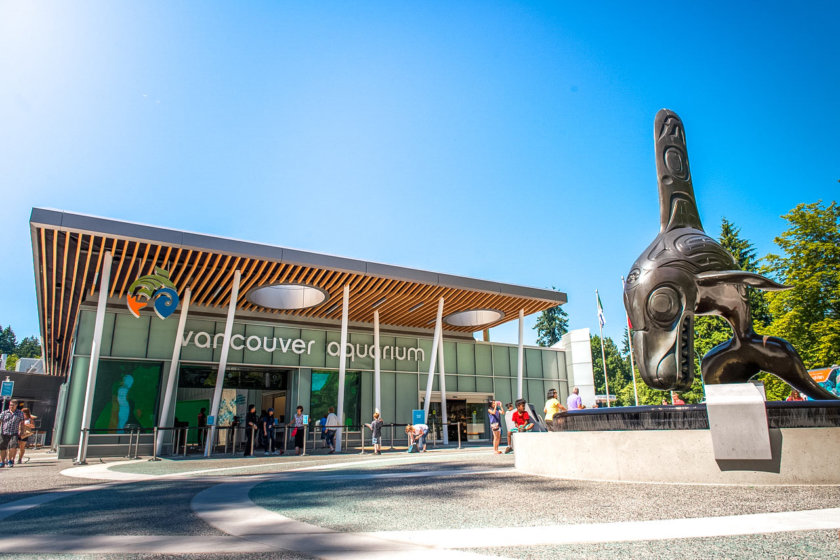 6. Canada Place
Canada Place is a really cool landmark in Vancouver to stroll along the Waterfront. This national monument presents a unique architecture with its 5 white sails evoking a boat.
It is possible to walk around as if you were walking the deck of a boat. The Canadian Trail is divided into sections representing Canadian provinces and territories.
You can also take the opportunity to admire the view of Stanley Park and the mountains.
Tips:
Continuing your walk on the Waterfront, be sure to photograph the giant Olympic cauldron created for the 2010 Olympics and the Digital Orca, a giant statue of an orca in pixel art. Something you will surely not see anywhere else during your itinerary in Canada!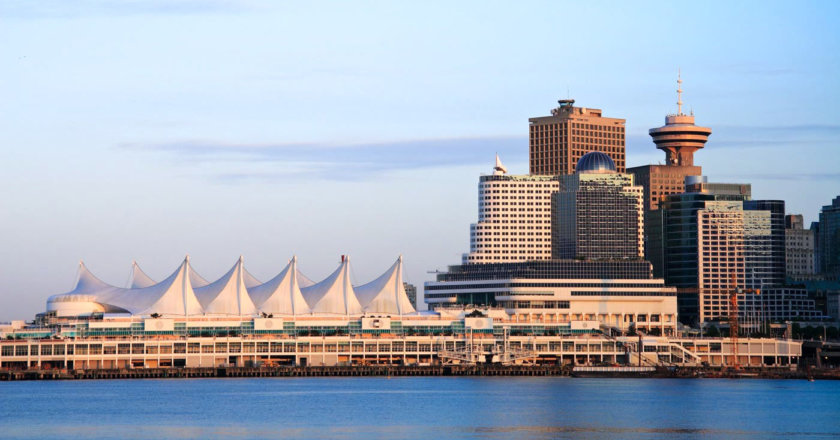 7. Fly Over Canada
Canada Place is also home to a must-see attraction on this Vancouver tour:  the Fly Over Canada.
This attraction offers you to fly over Canadian landscapes and cities in just 8 minutes! Do not panic, you will be comfortably installed in your seat and you will simply live the experience in 4D.
Thanks to a giant screen, dynamic seats and wind tunnel effects, you will have the impression of visiting Canada by plane. It's very well done and the sensory experience is truly immersive!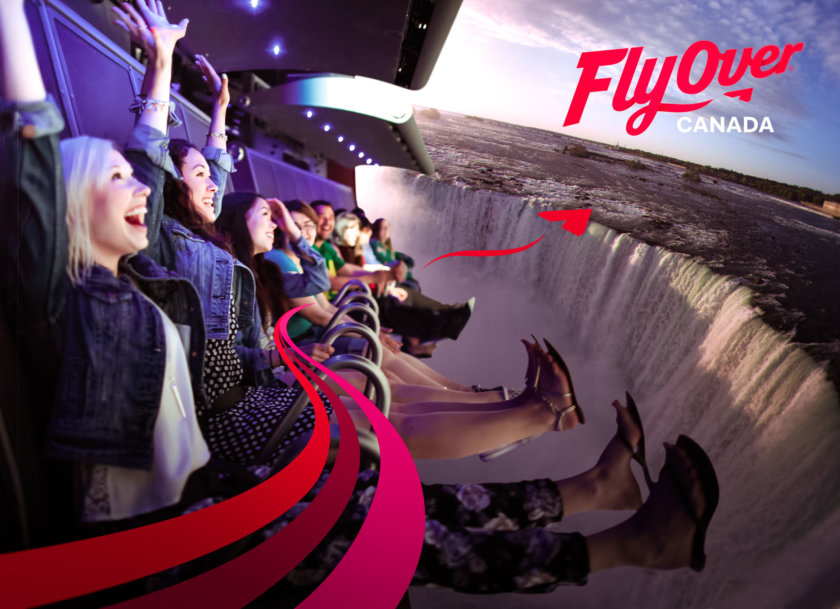 8. Granville Island
We continue this stay in Vancouver with Granville Island.
Granville's main attraction is its huge covered market. You can find lots of fresh and local products (fruits, vegetables, cheeses) at affordable prices.
I recommend that you go there for lunch because there is also a large food court offering dishes from all the cuisines of the world. Indian, Mexican, American, Chinese, everyone will find their account.
You can then enjoy them outside, by the water. Don't forget to accompany your meal with a good beer, there are plenty of micro-breweries in Granville.
If you prefer, you can also opt for a 2-hour guided tour of the market including tastings. Info and reservations by clicking here!
Granville is also the ideal place to hunt around in vintage shops and go in search of original and unique creations made by local artisans.
Tips:
To reach the island, you can take the Aquabus which will take you across from Hornby Street to the shores of Granville.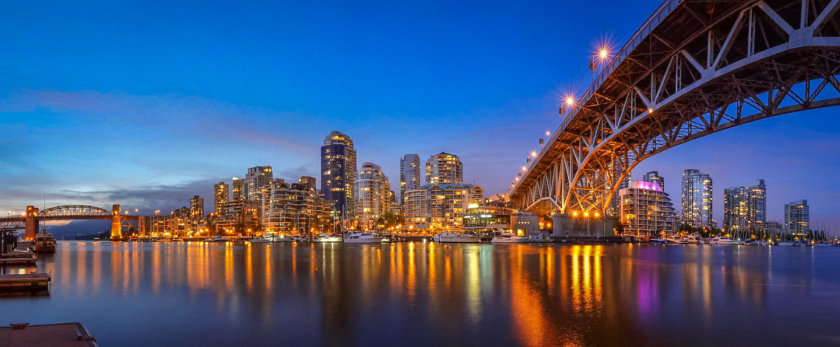 9. Vancouver Museum of Anthropology
If you like museums, I advise you to visit the Museum of Anthropology of Vancouver (MOA). It is located on the campus of the University of Vancouver.
The museum traces the history of the "First Nations ", the Native American peoples of British Columbia and Canada.
Vancouver attaches particular importance to this and if you walk in the surrounding towns, you will see that the signs of the names of the towns are also indicated in the language of the first nations.
It is a really interesting museum to see in Vancouver which presents more than 16,000 objects relating to the first peoples but also to other cultures of the world, in particular from China or Africa.
In particular, you will see an impressive collection of totems (similar to the one presented at the Canadian Museum of History in Ottawa).
Information for your visit can be found on the official website.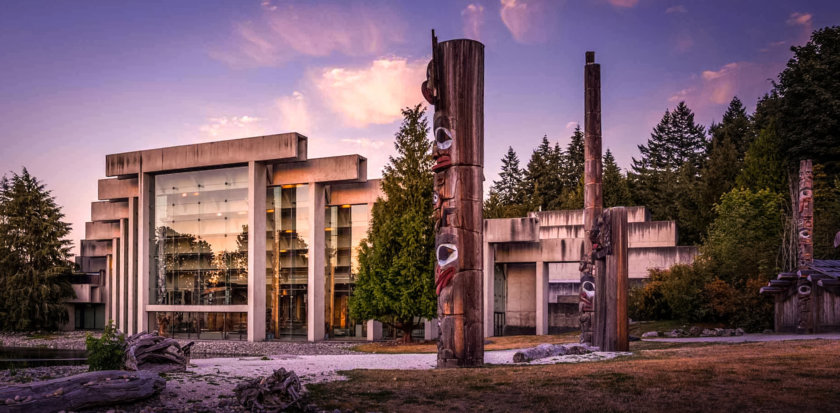 10. Fly over Vancouver by seaplane
For an unusual activity to do in Vancouver, I advise you to fly over the city by seaplane.
It is the ideal way to discover the city from a unique, original and original angle.
This 20-minute flight will take you soaring over all of Vancouver's city, parks and beaches. You will leave with Harbor Air, the local company which has the largest fleet of seaplanes. The security conditions are optimal.
For just over €100 per person , you can live a unique experience during your tour in Canada. As usual, you just have to click on the button to book this great activity in Vancouver:
11. Chinatown and Dr. Sun Yat-Sen's Chinese Garden
Another element of comparison with New York or Montreal, among the main places of interest in Vancouver, we also find Chinatown.
As in all Chinatowns in the world, you will find good Chinese restaurants where you can eat cheaply and you can buy your souvenirs at the most affordable prices in town.
In Chinatown, I especially advise you to go see the Chinese garden of Dr Sun Yat-Sen or Classical Chinese Garden. For the minute culture, it is the first Chinese garden to have been built outside of China.
The garden is really beautiful and organizes several events according to the seasons, including celebrations during the Chinese New Year. It offers a very nice overview of the flora as well as the Chinese architecture. The atmosphere is really pleasant to walk around.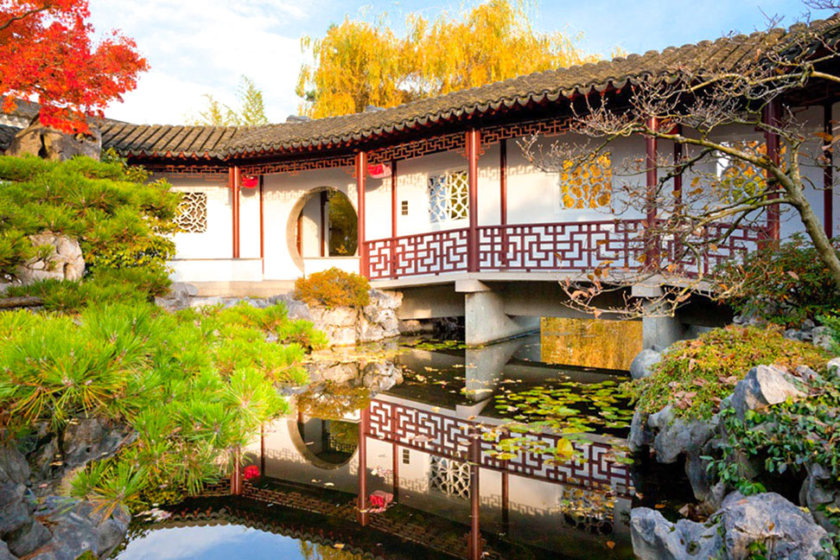 12. VanDusen Botanical Garden
Another must-see garden in Vancouver: the VanDusen Botanical Garden. It is located in the south of the city, a little away from the center.
This 55-hectare garden is huge and considered one of the most beautiful gardens in North America.
You can stroll among 7,500 varieties of plants and trees from around the world. The garden is artistically organized with waterfalls, water jets, wooden bridges, several ponds and even a maze.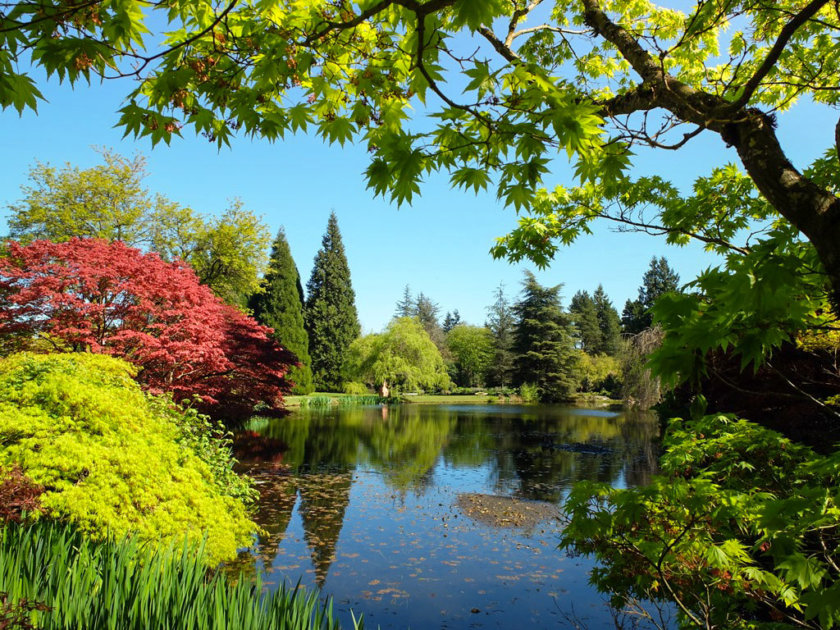 13. Go shopping in Vancouver
During your trip to Vancouver, you will most certainly want to do a little shopping or "shopping", to speak Canadian.
You'll find what you're looking for along Robson Street, downtown Vancouver's commercial artery. All the major brands are represented, but there are also small, fun and original boutiques and souvenir shops. You will therefore be spoiled for choice.
Further from the city center, you can also go to Metrotown, the 3rd largest shopping center in Canada or to the Park Royal Shopping Centre, located in a pleasant setting by the ocean.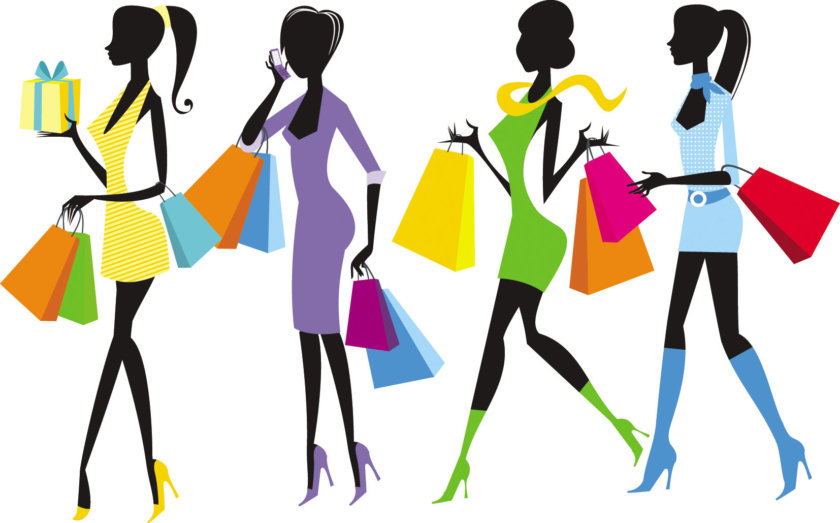 14. Vancouver Beaches
Vancouver has plenty of beaches to spend a relaxing afternoon swimming, reading by the water or playing beach volleyball.
Here is a quick overview of the beaches to go to in Vancouver:
Sunset beach whose name is not usurped to enjoy the sunset
Second beach where there is a long outdoor heated swimming pool
Third beach (ok, they're not trodden for the name 😛 )
English bay beach also famous for its sunset and the 14 funny statues there
Kistilano beach
Wreck beach, a "clothing optional beach", meaning that you can swim either in a bathing suit or naked! The atmosphere is also quite peace and love.
Ambleside beach and its view of the Lions Gate Bridge
Jericho Beach
Spanisk Banks beach.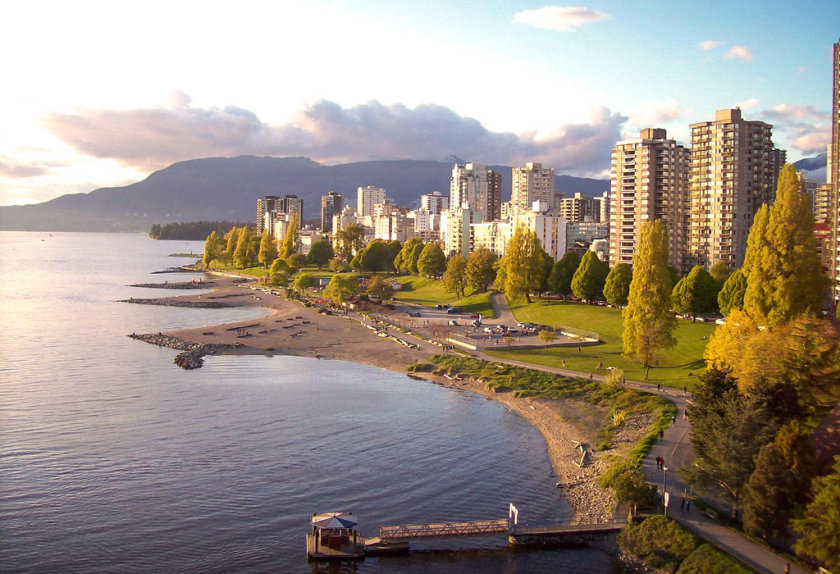 15. Le Seawall
Let's continue this tourist guide to Vancouver by the Seawall, a long promenade along the edge of the ocean for nearly 22 kilometres.
You can do it on foot as well as by bike.
The Seawall is in fact divided into 2 areas along the entire route: an area for pedestrians and an area for bicycles. The route is one-way, to be done only counterclockwise.
The walk starts from Canada Place and goes through Stanley Park for 9 km (I told you about it before), False Creek, Science World, Granville, to reach Kitsilano Beach.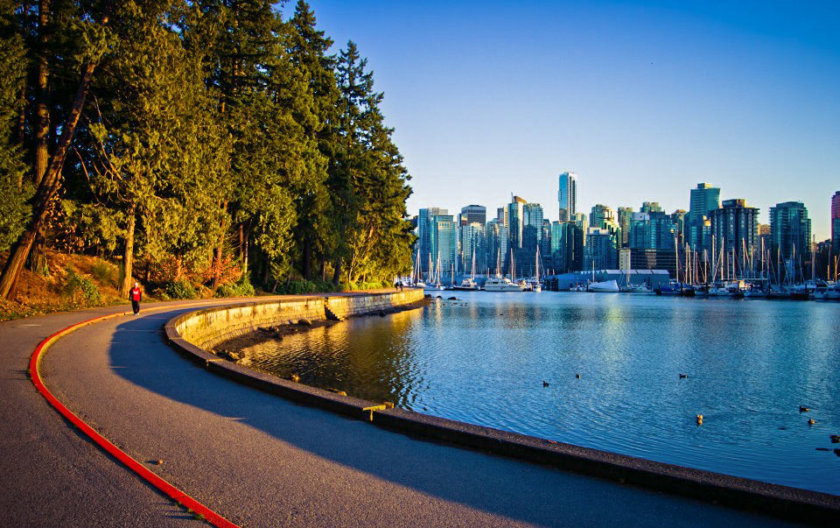 16. Other ideas for activities and visits in Vancouver
I suggest you complete this top things to do in Vancouver with a few other ideas for visits. You just have to click on the links in orange to book:
17. What to do in Vancouver with the family?
In addition to the aquarium and FlyOver Canada, I suggest you visit Science World, the science museum.

It presents several permanent interactive exhibitions and fun activities where children will learn more about the main principles of physics such as light or sound. And for dinosaur fans, there are even great reconstructions!
Book your ticket for Science World here.
Another idea for an outing to do with children in Vancouver, Playland.
Playland is Canada's oldest amusement park. Well, don't worry, all the attractions are modern because they are regularly renewed!
It is located in Hastings Park. You can find the traditional roller coasters and other thrill rides there . There are also rides for young children.
The opportunity to spend a pleasant time with your family during your stay in Canada.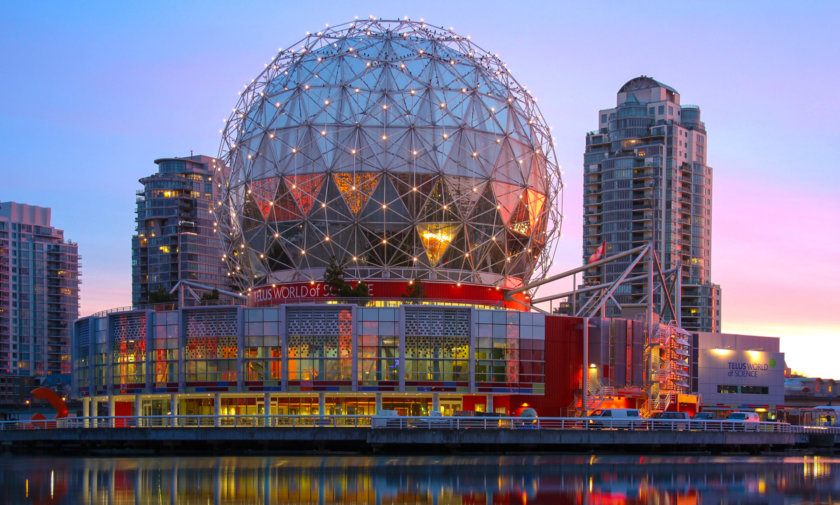 18. Go to a hockey game in Vancouver
Still wondering what to do in Vancouver?
During your trip in Canada, I recommend that you go and watch an ice hockey match at least once .
You will see that we do not joke with national sport, the atmosphere during the matches is just great.
In Vancouver, you will have to support the Canucks, the city's team. Besides, while shopping, don't forget to buy the team's jersey, it will make you a very good memory afterwards!
What to do around Vancouver?
If you have decided to go to Vancouver for several days, I advise you to take the opportunity to visit the surroundings.
Here is my selection of the most beautiful places to see around Vancouver.
19. Capilano Suspension Bridge
This is one of the most popular places of interest near Vancouver: the Capilano Suspension Bridge or Capilano Suspension Bridge.

It is located about 15 minutes from the city center.
In the park, you can therefore cross the famous suspension bridge over the canyon, 137 meters long and perched 70 meters high!  Note that the more people there are on it, the more the bridge moves, you have been warned if you are dizzy!
You can also stroll on the paths, take a course in the trees and walk on the cliffwalk, a wooden platform advancing into the void.
Don't wait any longer and book your entrance ticket to Capilano Park now.
Tips:
To get to the Capilano Suspension Bridge, take the free shuttle from Canada Place.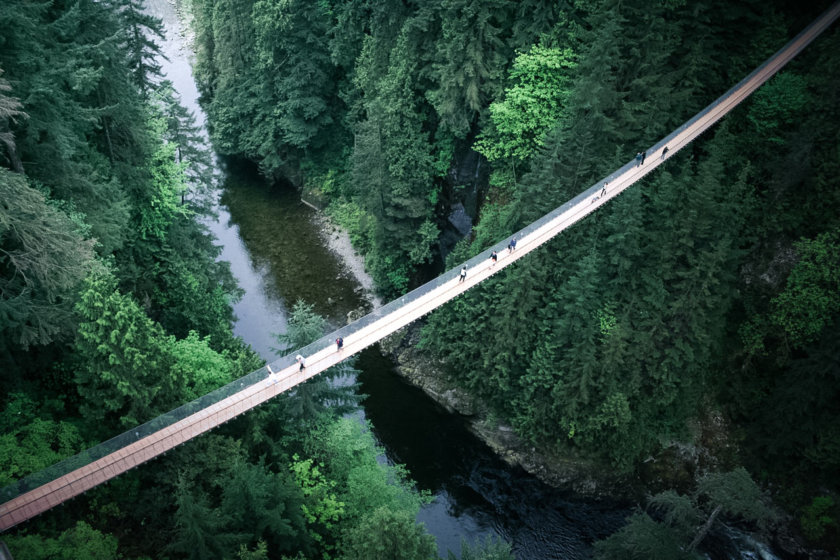 20. Lynn Canyon Park
Lynn Canyon Park is a bit like the Capilano Suspension Bridge but in a free version.  It is therefore a very good alternative for visits.
Lynn Canyon Park is located about 20 km from the city center and you can easily access it by public transport, which is very convenient.
You can also cross a suspension bridge, certainly shorter and lower than its big brother but quite nice all the same.
You can also practice hiking on one of the many trails in the middle of the forest and take the opportunity to picnic in a quiet place and surrounded by nature.
Access information is here.
Tips:
If you have decided to visit Vancouver on the weekend, you can go to Lynn Canyon Park with an organized excursion. A bus will pick you up directly in front of your city center hotel and you will then be treated to a guided tour of the park.
21. Grouse Mountain
Another iconic place to do near Vancouver: Grouse Mountain.
Located 20 minutes from Vancouver, Grouse Mountain allows you to practice many activities:
If you're wondering what to do in Vancouver in the winter, this is a ski resort with some runs offering stunning views of the city.
And in summer, you can practice hiking, zip-lining, paragliding and even attend a spectacle of lumberjacks cutting logs faster than their shadows (I promise it's not a joke!).
To get there, take the free shuttle from Canada Place that will take you to the base of the cable car, down Grouse Mountain.
Arrived there and to avoid queuing, it is better to have already reserved in advance your ticket for the cable car here.
Tips:
If you don't have a car, it is possible to visit Grouse Mountain and the Capilano Bridge in the same day thanks to an organized excursion and round-trip transportation included from Vancouver. It's really very practical to see a maximum of things in 1 day.
Here is the link with the information


22. Victoria
If you have been around Vancouver, I suggest you visit Victoria, the capital of British Columbia. It is one of the essentials during a tour in Western Canada.
It is located south of Vancouver Island. You can reach Victoria by taking:
A ferry from Vancouver (departs from Tsawwassen).
You can book your crossing in advance (this also includes the bus transfer from the city center to the ferry terminal):
By seaplane. Much faster than the ferry and ideal for admiring the scenery! Book here!
Victoria has a very particular charm, in the English style, with its Victorian houses with flower gardens and its old buildings.
In Victoria, I recommend you see:
The superb Empress Hotel
The parliament
Le royal BC museum
Fisherman's Wharf, a floating village of colorful houses
Le beacon hill park
Tips:
Day trips are organized to visit Victoria from Vancouver. They include a visit to the Butchart Gardens and the discovery of the historic center of Victoria.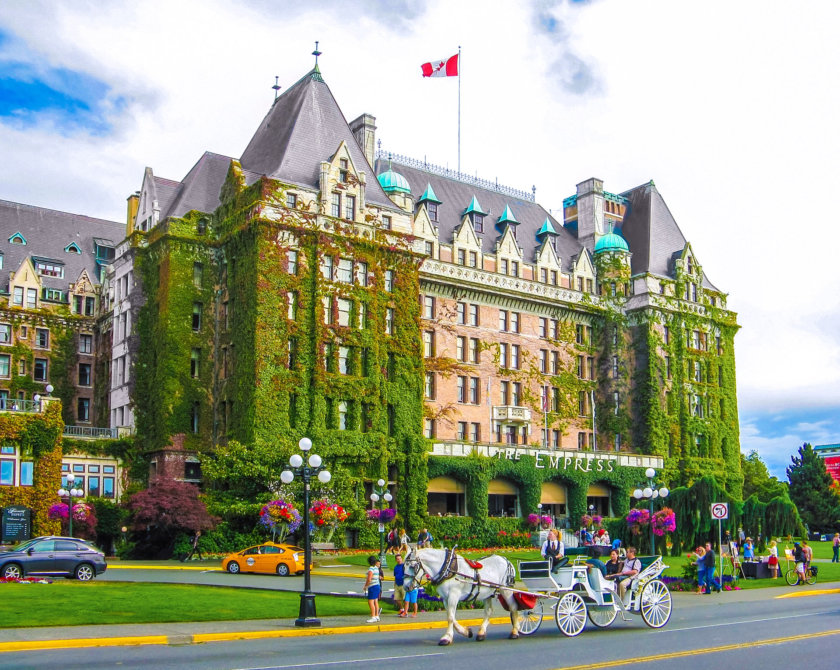 23. Deep Cove
About 15 km north of Vancouver is the maritime village of Deep Cove.
It is a very popular vacation spot for Vancouverites. The village is charming with its houses by the water.
You can indulge in many water sports but the most famous is the practice of canoeing. You can also take very beautiful walks on the hiking trails, especially that of Quarry Rock to have a breathtaking view of Deep Cove.
Travel Tips
If you love donuts, be sure to stop by Honey Donuts and Goodies. They are just extras and I speak as an expert!
24. Burnaby
Around Vancouver, you can also go to Burnaby.
A typical village of the 1920s has been reconstructed there with all its shops : bakery, post office, church, school and even a forge and a printing press…
Villagers in period costume will welcome you inside. You can also enter the heritage houses, old houses listed as part of the city's heritage.
The village is very retro but that's what gives it all its charm.
25. Whistler
Whistler is a famous ski resort located about 2 hours drive from Vancouver.
It is one of the largest ski resorts in North America and is known for hosting the 2010 Winter Olympics.
You can of course find ski slopes there, but also hiking trails, spas, golf courses and many shops as well as bars and restaurants.
In winter, you can also try your hand at snowmobiling, dog sledding and snowshoeing.
You will find all the necessary information on the resort's website.
Tips:
From Vancouver, organized excursions allow you to visit Whistler but also Shannon Falls Provincial Park (with a trip in the famous Sea to Sky Gondola). Click here to access the details!
How many days to visit Vancouver?
I recommend that you devote at least 3 days to visiting Vancouver, especially if you also want to explore the surroundings such as the Capilano bridge or Grouse mountain.
And if you really want to enjoy the city and the region, 5 days are not too much.

Now, I will give you my  itineraries to visit Vancouver for 1, 2 or 3 days!
1 Day in Vancouver
To visit Vancouver in 1 day, I recommend the following itinerary:
2 Days in Vancouver
To visit Vancouver in 2 days, take the itinerary from day 1 and add:
A seaplane flight over the city for an original experience in Canada
Head to Granville Island to stock up on local produce
Lunch break: a picnic option with products bought at the market or a "world cuisine " option with a dish bought in the huge food court of the market
Visit the Museum of Anthropology to learn about the history of the First Nations
Passage by the beach of Wreck beach (right next to the museum)
Promenade at the VanDusen Botanical Garden
End the day with a bit of shopping on Robson Street
3 Days in Vancouver
To visit Vancouver in 3 days, simply follow the itineraries of the previous 2 days. I then recommend several options according to your interests and your budget.
Option 1
Option 2
Morning in Capilano or Lynn Canyon
Afternoon at Grouse Mountain or Deep Cove (closer to Lynn Canyon)
Option 3
A day in Victoria, accessible by ferry from Vancouver. As the round trip takes about 4 hours, you can choose to stay overnight in Victoria and return the next morning to Vancouver.
Option 4
If you are in Vancouver in the winter and you like skiing, you can go skiing in Whistler or go snowmobiling.
Of course, if you stay more than 3 days in Vancouver, you can reserve one day for each of these 4 options. There is so much to do that you can easily spend 4-5 days or even a week in and around Vancouver. So you won't have to choose and you can visit everything!
Accommodation in Vancouver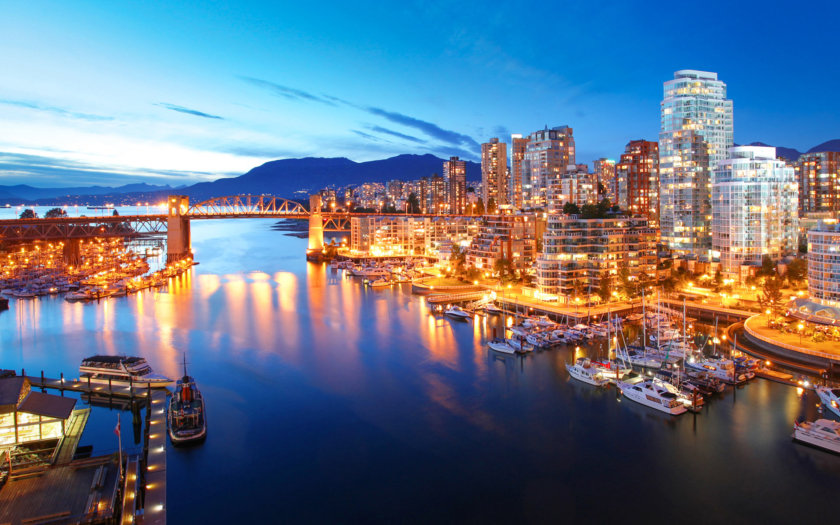 Where to eat in Vancouver
Salmon n'Bannock Bistro : Located on Broadway Street West. The restaurant offers typical Native American cuisine. The dishes are original, hearty and very well presented. Bison burger, elk, wild salmon with maple syrup, everything is delicious.
Gotham Steakhouse & Cocktail : Located on Seymour Street. As its name suggests, the restaurant offers meat dishes. The meat is excellent, tasty, well seasoned and perfectly cooked. Bill a little high, however, but the price of quality.
Ramen Danbo: Located on Robson Street. The restaurant specializes in Ramen. The originality is that you can choose the type of soup, the thickness of the pasta, the seasoning and the number of pieces of meat in your soup! The dishes are good and plentiful and the value for money is top. Ideal for a quick lunch and to continue the visits.
And don't forget to try the good restaurants in Chinatown, the Granville Island food court and the famous Japadog sold in food trucks (a hot dog revisited in Japanese style!).
Vancouver tourist map
To help you visualize the city a little better, I made you a tourist map of Vancouver listing the places to visit that I talk about in this top 25 things to do. You can display the map legend by clicking on the top left button with a small arrow.
And you? What would you like to visit in Vancouver?