The nightlife in Prague
Prague is one of the cities in Central Europe where there is an excellent nightlife. If one comes mainly to visit its old center, its castle and its museums, Prague is also famous for celebrating. The crowd, young, goes to the many bars of all kinds and in the big clubs of the city practically every night of the week. But what greatly contributes to the success of a good evening is certainly the price of drinks: the price of a beer is for example derisory. You will find here a list of bars and clubs to know where to go out in Prague!
The best bars of Prague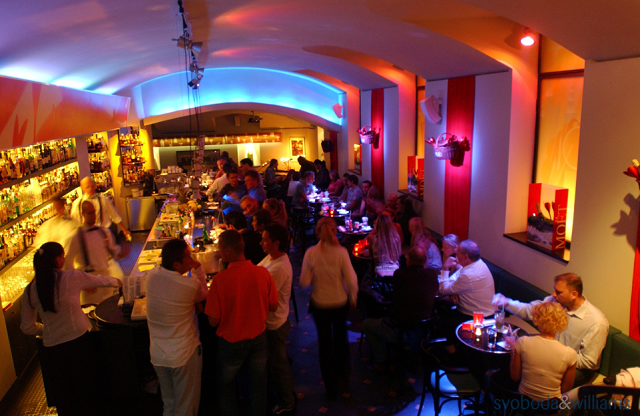 Credit – en.svoboda-williams.com
U Sudu
When you walk through the door of this bar, you tell yourself that this is just another ordinary bar. But as you go inside, you arrive in large underground rooms. There are 5 and each has its own bar. Ideal to meet friends before going club. Address: Vodickova 10, Prague
Red Hat
Red Hat is the best place to go on weekdays. There are 3 levels: the main level is a casual bar with a bunch of tables, the 2nd level is an underground room with a DJ (usually house music), and the 3rd level is more 'underground' and hosts a DJ (usually dub-step). Each level has its own bar and a different atmosphere. Address: Jakubská 2, Prague
Double Trouble
This bar is one of the best underground bars in Prague. DJs play every night from Monday to Saturday, and the atmosphere builds up as the night sets in. If you are in Prague on weekdays, there is something going on here every night. The prices are reasonable and it is conveniently located between Wenceslas Square and the Old Town Square. Address: Melantrichova 17, Prague
Already seen
If you are in Prague on a Wednesday, you must go to Deja Vu for the karaoke party! The other nights of the week, it is always lively. To see if you are present a few nights in Prague. Address: Jakubská 6, Prague
Popo Cafe
This one looks a lot like U Sudu with many rooms. Towards the back there is a dance floor. The consos are really not expensive here. The crowd is a mix of locals and tourists. Address: Újezd ​​19, Prague
Legenda
Restaurant under which is a bar. Ideal to have a beer and go to another bar. Address: Legerova 39, Prague
10 bars to avoid tourists and meet locals
En route to the Czech capital and looking to avoid tourist bars and traps? Here is a small list of 10 cool bars and a little more chic than the previous ones:
Cloud 9. Stunning rooftop bar above the Hilton, with views of the entire city
Tretter's. Cocktail bar with beautiful people
Hemingway. Very small, it is the bar to drink absinthe in Prague. Ask the bartenders for information on where to go next.
The Bodeguita Del Medio. Cuban atmosphere. The best mojitos of the city.
Black Angel's. It is one of the 50 best bars in the world. Live music on Fridays and Saturdays. Excellent cocktails.
Zly Casy. Ideal for drinking craft beers. A little outside the city.
Bugsy's Bar. There too, there are beautiful people. A good bar.
James Dean. An excellent bar / box for drinking and having fun.
Prague Fashion Club. Recent bar and very chic. Very good DJ mix here.
Pivovarsky Klub. To drink very good beers and eat.
The best clubs in Prague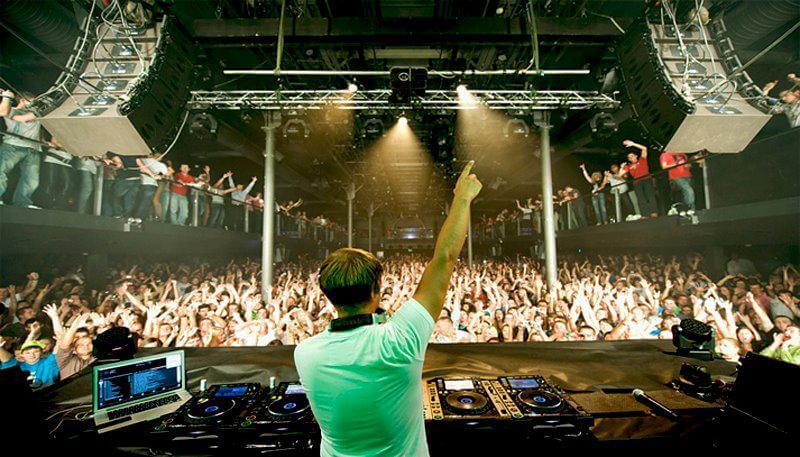 Credit – travelinprague.info
After having a few drinks in different bars of the city, here is the time to go to nightclub until the early morning. We have compiled the best clubs in Prague so it's up to you to make your choice:
Sasazu
Sasazu is Prague's newest and largest club for party-goers who love house music. Since opening in 2009, Sasazu has played a wide range of international DJs and artists such as Tiesto, Paul Van Dyk, One Republic and Fedde Le Grand. As one of the biggest entertainment centers in Prague, this club can hold more than 2500 people! Address: Bubenské nábřeží 306
Karlovy Lázně
This is the disco that all your friends talk to you about when they return from their stay in Prague. Indeed, this large club of 5 floors is certainly the largest in the city. Although very touristy, you will spend excellent nights there! It is located right next to Charles Bridge so you can not miss it!
Duplex
The Duplex has one of the best possible locations for a club, on a rooftop above Wenceslas Square. During the day it is a delicious restaurant to relax. At night, the Duplex is transformed into one of the best nightclubs in Prague. It looks like a huge cube of glass from the outside and the view from the top is magnificent. In this multi-story club are two dancefloors, four bars and a world-class sound system. Often, there are special events organized in this club for students on Tuesday nights. Address: Václavské náměstí 21
Roxy
Roxy is a great club for electro-house-techno music lovers. Conveniently located on Dlouha Street near Old Town Square, Roxy is well known as one of the oldest and best clubs in the city. This club has a great dance floor, and hosts international DJs every weekend. There is a giant bar at the back. Address: Dlouhá 33
Retro
This incredible electro-house club has a capacity of more than 1200 people. More or less famous DJs mix almost every weekend. Retro is a kind of mini-version of the Sasazu club, with a balcony overlooking the club and a large dance floor in the middle. Address: Francouzská 4
Lucerna
Located in the heart of Wenceslas Square, Lucerna is the perfect place to listen and dance to the best of the 80s and 90s. The nightclub is open only on Friday and Saturday nights, as bands play live during the week. Address: Vodickova 36
Cross Club
The best underground club . Ideal for those who like to listen and dance on drum'n'bass, dubstep, techno, house and even metal. Address: Plynární 23
Of course, there are many other places to go out in bars whether it's just to have a drink or to visit a strip bar, for example. But we just wanted to give you addresses and ideas for going out during your stay in Prague.