Recommended itinerary – 10 days in Canada
Are you planning a 10-day trip to Canada? Great choice!
I've put together a 9-11 day Western Canada itinerary for exploring the western part of the country, including well-known cities like Vancouver and Calgary, as well as visits to main landmarks such as Jasper and Banff National Parks.
It's the perfect combination of city trips and strolls through breathtaking natural landscapes.
In this article, you'll find a detailed 10-day Western Canada itinerary, insider tips, and our handpicked selection of the best accommodations for each stage of your journey. Whether you're looking for adventure or relaxation, this itinerary has something for everyone.
If you're interested in exploring Eastern Canada (e.g., Montreal, Toronto, etc.), check out my article titled "A Week in Eastern Canada," which can also be adapted to a 10-day trip.
So, what are you waiting for? Let's dive into the best things to do and see in Western Canada in 10 days!
Day 1-2: Vancouver
To begin your 10-day Western Canada itinerary, I recommend flying into Vancouver, British Columbia. Since Western Canada is a vast region, your return flight will be from Calgary, Alberta.
This is the best solution if you want to see the most of Western Canada in just 10 days on this Canada itinerary.
Start your Vancouver trip by visiting the historic Gastown district, which is the perfect place to immerse yourself in Vancouver's atmosphere and see the beautiful Victorian buildings typical of the area. Don't miss the famous Gastown Steam Clock, a unique curiosity of Gastown.
Nearby, visit Vancouver's Chinatown and explore Dr. Sun Yat-Sen's Chinese Garden, the first Chinese garden built outside of China. The garden is a beautiful and peaceful oasis in Vancouver, perfect for recovering from your long flight.
Next, head to Canada Place and Vancouver's scenic waterfront, which offers a splendid view of the surrounding North Shore Mountains and Stanley Park.
Don't forget to snap a photo of the Digital Orca, one of Vancouver's most famous landmarks.
This 10-day Canada itinerary  will allow you to experience the best of Western Canada's natural beauty and culture.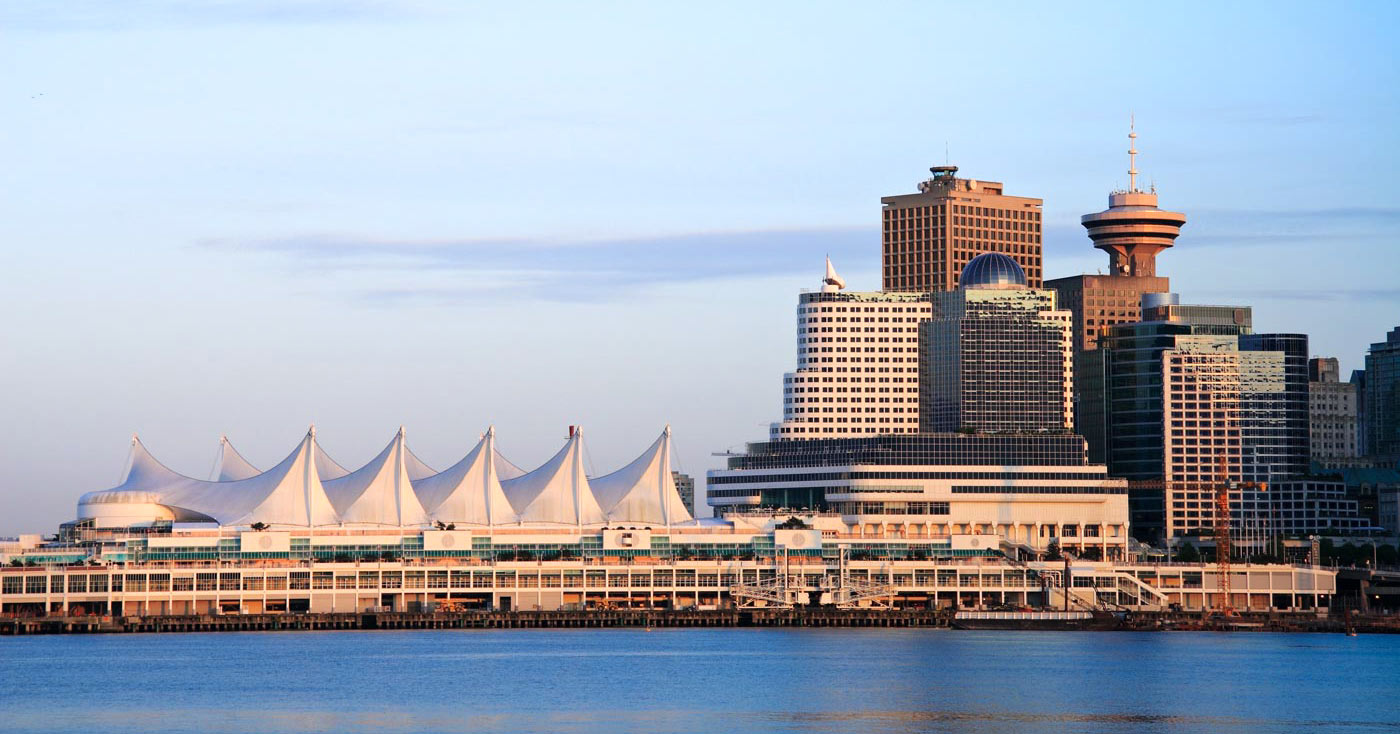 I also suggest trying Vancouver's must-see attraction, Fly Over Canada, which takes you on a 4D journey across Canada in just 8 minutes, comfortably seated in dynamic motion seats. The experience is great, but like many things in Vancouver, it comes with a price tag.
For lunch, you'll have no trouble finding something to eat, whether you prefer street food or restaurants. Why not try Japadog, which serves Japanese-style hot dogs?
Spend a relaxing afternoon at Stanley Park, Vancouver's largest urban park, which you can explore on foot or by bike during this Canada itinerary. A 9 km walk takes you around the park, where you can't miss the Amerindian totem poles and the viewpoint to admire the Lions Gate Bridge.

To admire the sunset in Vancouver, head to the Vancouver Lookout, which offers a 360° panorama of the entire city from its observation deck at 170 meters, similar to the CN Tower in Toronto.
Finish off your first day in Vancouver by heading to the Yaletown district, where you'll find some of the city's best restaurants.
On the second day of this 10-day Canada itinerary, I propose a more original experience than usual during this trip in Canada: a scenic seaplane flight over Vancouver!
Several companies offer this service, and the cost will depend on the duration and places you want to see. If you want to fly over the city, beaches, and parks, I recommend booking your excursion in advance with a reputable service provider. You can expect to pay around €88 per person for a 20-minute seaplane flight.
In the morning, continue your exploration of Vancouver by visiting Granville Island, where you'll find lots of vintage shops, local crafts, and a huge indoor market.
For lunch, why not make a picnic with local products or try the food court and its dishes from around the world? Enjoy your lunch with a good beer by the water's edge.

In the afternoon, visit the Museum of Anthropology to learn about the history of First Nations, the Native American peoples of British Columbia and Canada. The museum has an impressive collection of totems and is a must-see attraction. If you've visited the Canadian Museum of History in Ottawa, you'll find that the Museum of Anthropology is similar.

After visiting the museum, take a stroll along Wreck Beach, a beautiful beach located right next to it.

To experience some nature and greenery in Vancouver, head to the VanDusen Botanical Garden. Considered one of the most beautiful gardens in North America, it has more than 7,500 species of plants and trees, wooden bridges, waterfalls, and fountains. The garden is well-designed and very pleasant.

End your day in Vancouver with a quick shopping session on Vancouver's main commercial street, Robson Street. Since you've just arrived in Vancouver, it's almost obligatory to purchase a Vancouver t-shirt or a little dress to add to your suitcase during this 10-day Canada itinerary! 🙂

Tips for your Canada itinerary:

You won't need a car to explore Vancouver in 2 days. You can easily explore the city on foot or use public transportation, which is highly developed and convenient. I recommend renting a car from the 2nd stage of this 10-day Canada itinerary.
Accommodation in Vancouver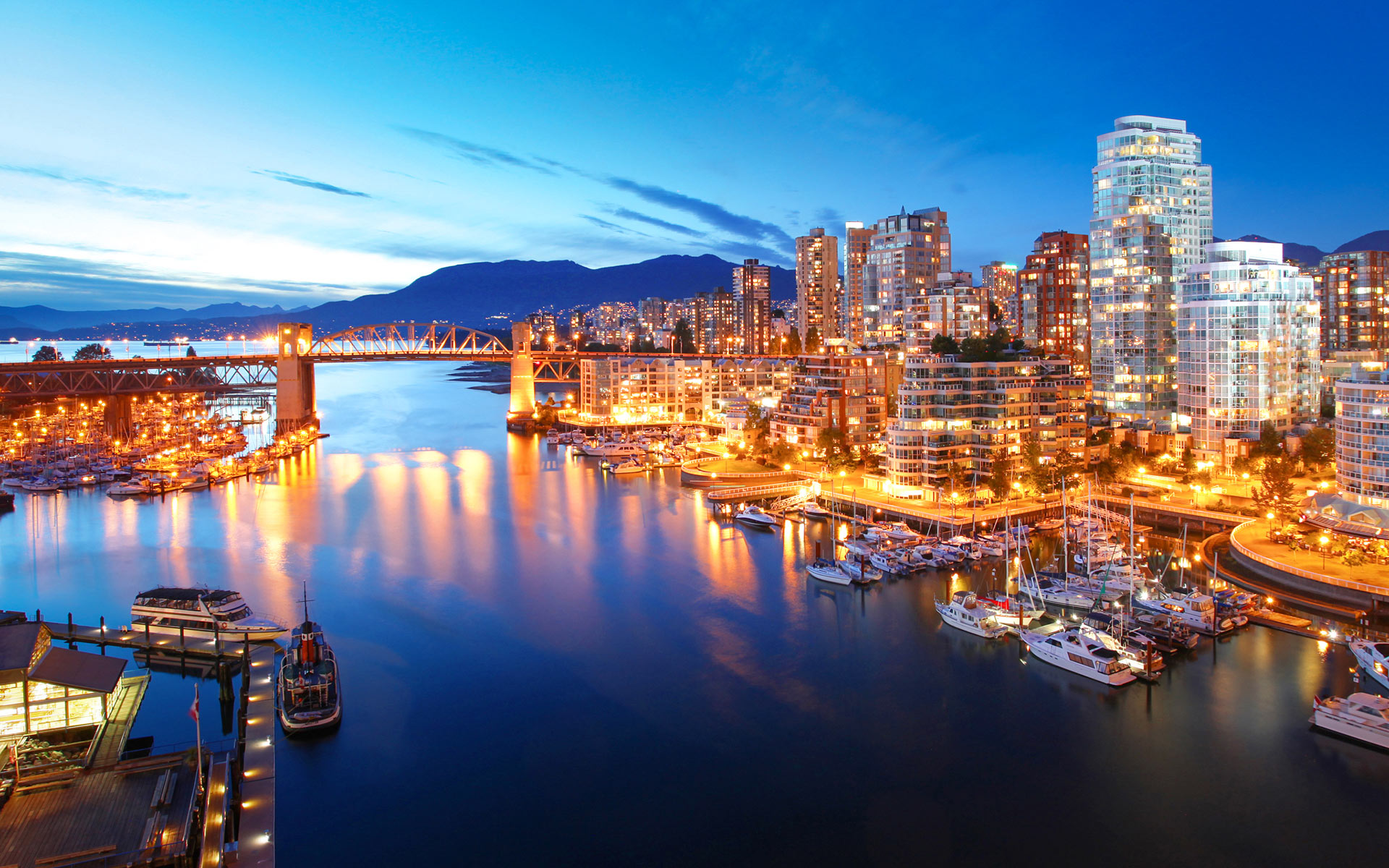 Day 3: Whistler
The second leg of this 10-day Canada itinerary takes you to Whistler, which is approximately a 2-hour drive from Vancouver.
Whistler is best known as a ski resort with some of the best ski slopes in the world. If you visit this part of Canada during the winter, it's the perfect place to enjoy winter sports. You can also go dog sledding or snowmobiling.
In the village, you can indulge in shopping and dine in top-notch restaurants. It's a great program for the day, isn't it?
But don't worry if you don't like skiing or if it's not winter, as Whistler offers many other activities throughout the year.
Here are some things to do and see in Whistler:
Ride the Peak to Peak gondola to reach the 2 highest peaks in Whistler in just 10 minutes. The gondola is famous for its length, which is over 4.4 km long. You'll be able to enjoy a superb panorama of the valley and the glaciers.
Take a hike. Many trails start from Lost Lake, and don't forget to bring a picnic as there are some great spots to relax and enjoy the scenery.
Try mountain biking. Shops in Whistler rent mountain bikes, and it's a great way to explore the trails and experience some new sensations.
Relax in one of Whistler's upscale boutique hotels.
Experience the thrill of Canada's largest zip line and reach speeds of over 100 km/h!
Whistler is a year-round destination with plenty to offer, so take your time and enjoy the activities that interest you most.

Accommodation in Whistler
Whistler is the premier ski resort of choice in Western Canada, and even if you book as early as possible, expect high rates, especially during the peak winter season.
Summit Lodge Boutique Hotel Whistler: Located 10 minutes' walk from the slopes, this modern and cozy studio comes with a kitchenette and starts at €140 per night. The accommodation offers great value for money and features comfortable decor, a friendly staff, and a pool and jacuzzi.
Pan Pacific Whistler Mountainside: This hotel is located just 150 meters from the gondola departure point and offers spacious studios with an oven, microwave, and dishwasher starting at €250 per night. The hotel's location, equipment, and friendly staff make it a great choice.
Four Seasons Resort Whistler: An upscale hotel located in the upper part of Whistler. This 5 * hotel offers very comfortable and cozy double rooms with views of the mountains, from 500 € per night, breakfast 27 €. Goodies: a heated outdoor pool, a SPA, jacuzzis, free shuttle service. This is our recommendation for a luxury stay in Whistler!
For a slightly more economical alternative and if staying in a dormitory doesn't bother you, we recommend Whistler Lodge Hostel. The hostel is new, clean, and comes with access to a jacuzzi in the middle of the forest. Beds in dormitories start at €40 per night.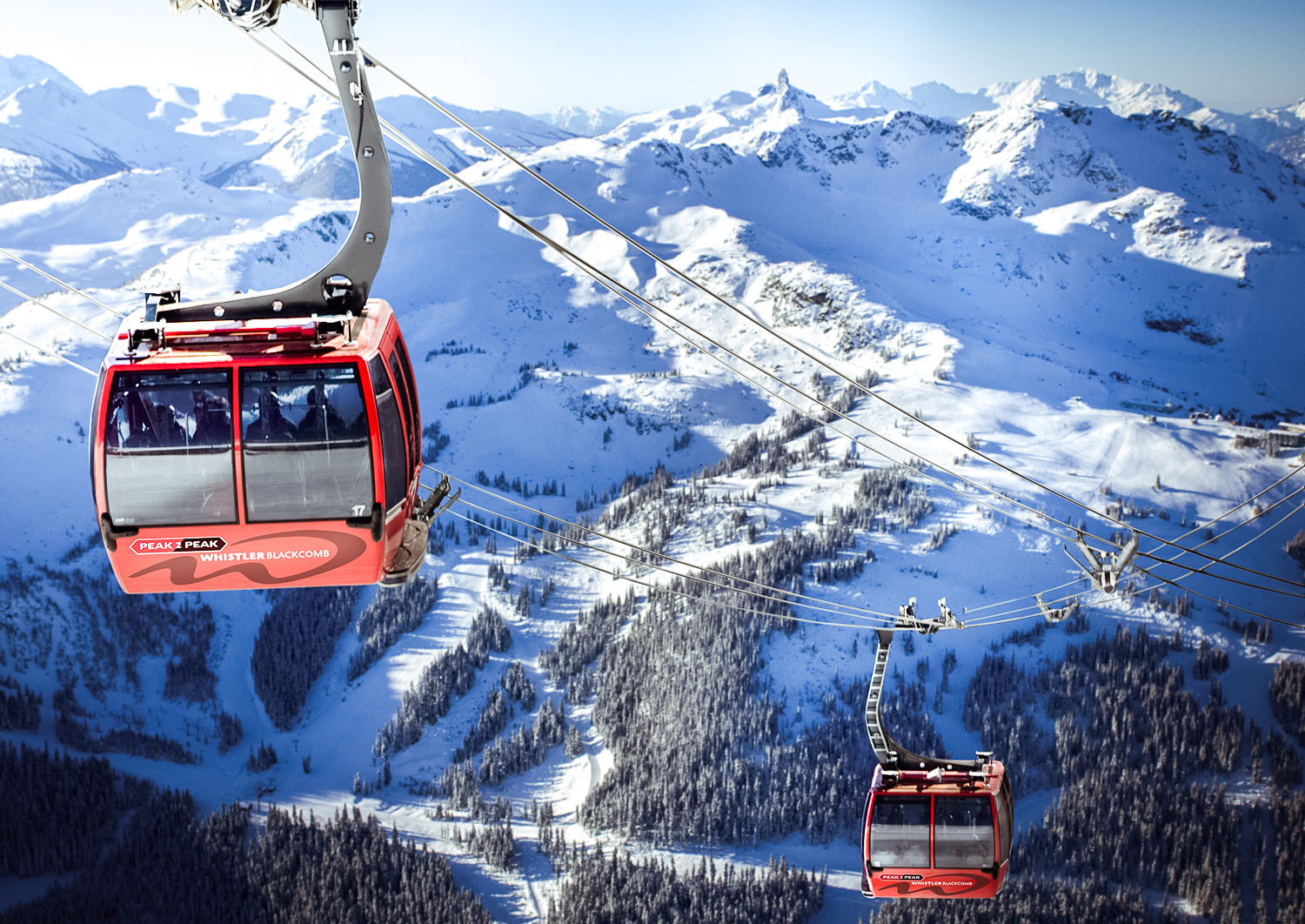 Day 4-5: Wells Gray Provincial Park
The third leg of this 10-day Canada itinerary takes you to Wells Gray Provincial Park. The drive from Whistler to the park takes about 5 1/2 hours, so it's a long journey.
However, it's a must-see stop for all routes in Western Canada, with the park located practically halfway between Whistler and Jasper (the next stop).
It allows you not to go all the way at once and it is truly a beautiful place in western Canada. It is a wilder park and much less touristy than those of Jasper and Banff.
You have two options:
Wake up early to arrive at the park early in the afternoon and start exploring it leisurely.
Take a full day road trip and take your time on the road to admire the scenery and take some pictures. The road from Whistler to Wells Gray, Highway 99, is considered one of the most beautiful roads in Canada and is worth taking your time.
The following day, according to your interests and desires, here is a list of activities to do in Wells Gray Park:
See Helmcken Falls: These are the most famous falls and among the most beautiful in Western Canada. They are easily accessible within a 10-minute walk from the car park and located in a beautiful natural setting, making it a must-see site in Wells Gray.
See other waterfalls that you shouldn't miss, such as Bailey's Chute where you can see the salmon going up the river, Spahat Falls, and Dawson Falls. It's not for nothing that Wells Gray Park is nicknamed "The Waterfalls Park!"
Take a swim or canoe at Clearwater Lake.
Go hiking on one of the many trails. The Trophy Mountain trail leads you to Sheila Lake through sumptuous landscapes and beautiful flowery meadows.
Observe the black bears.

Tips for your Canada itinerary:
When you arrive in Clearwater, go to the Visitor Center to get a map of the park. It's very useful for organizing your day.
To get to Clearwater Lake, it's better to have rented an SUV, as there is not really a road, only a 26 km track. With a regular rental car, it can be a bit of a hassle and take a lot of time.
Accommodation in Wells Gray Park
Wells Gray Inn: Located at the park entrance. Basic double room but very clean from 60 € per night, breakfast 10 €. The most: the situation, the benefit / price ratio, the outdoor jacuzzi, the warm welcome. A convenient and economical hotel for a night in the park. 
Gateway B & B: Located in Clearwater, 1 minute walk to the beach. Apartment with 2 bedrooms, a corner, a separate entrance and a kitchen, the fridge is even filled by the owner before your arrival! From 100 € per night, breakfast included. Most: the comfort of accommodation, breakfast, the beautiful garden. Ideal for a stay with family or friends in Wells Gray Park. 
Stoneshire Guesthouse: Located 10 minutes drive from downtown Clearwater. Comfortable suite with sitting area and kitchen equipped with utensils and hotplates, from 140 € per night. More: the calm, the equipment, the proximity of the lake to bathe, the service of rent of bicycles and organization of descent in rafting.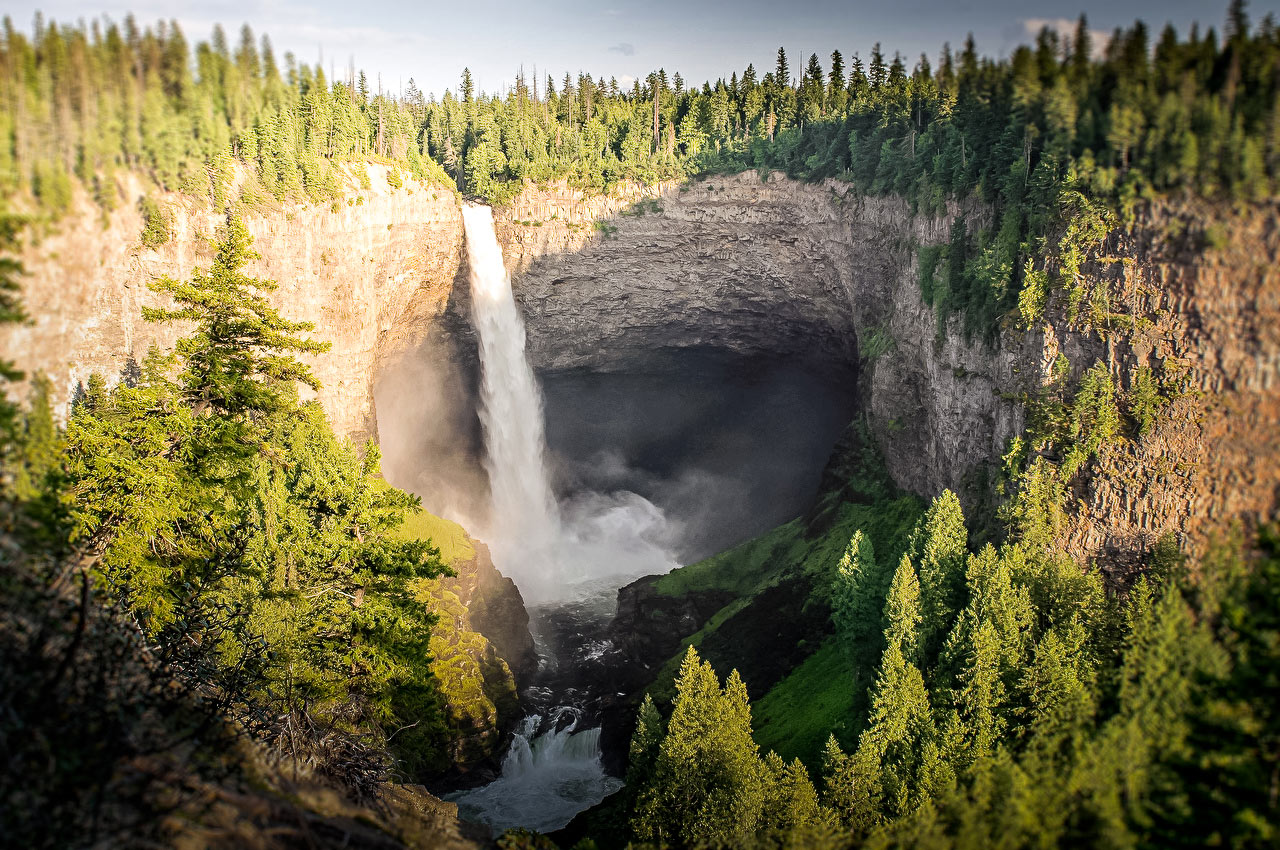 Day 6-7: Jasper National Park
No trip to Canada is complete without a visit to the famous Jasper National Park, a UNESCO World Heritage Site and landmark of Western Canada.
From Wells Gray Park, it's a 4-hour drive to Jasper National Park. Just before arriving in Jasper, stop at Mount Robson, the highest peak in the Canadian Rockies.
You will probably arrive in the early afternoon. For the rest of the day, I suggest you visit the two most beautiful lakes in Jasper:
Maligne Lake is approximately an hour's drive from Jasper City. It's the largest rocky lake, and Spirit Island, which is in the middle, is one of the most photographed in the world. You can walk around the lake or enjoy a cruise on the lake. A commented cruise of 1.5 hours costs around €50.
On the return journey between Maligne Lake and Jasper, you'll find Medicine Lake, the second lake to be seen in Jasper National Park.
Spend the night in Jasper, the park's only "city" where you'll find shops, restaurants and hotels.
The next day, spend a day exploring the National Park on foot. After spending the previous day traveling by car and with another day of driving ahead, I recommend doing some hiking. Jasper is the perfect place for this, as it offers plenty of different trails for all levels. Check with the visitor center for a map.

Among the most popular hikes, I recommend:
The Maligne Canyon Trail: a round trip distance of 4.4 km with moderate difficulty.
The Cavell Meadows Trail in the Mount Edith Cavell area: a 7 km round-trip with medium difficulty.
The Sulfur Skyline: an 8 km round trip with a difficult level due to a good elevation of 700 m. At the top, it offers a magnificent 360° view of the Rockies.
The Old Fort Point Hill Loop with stunning views of the Athabasca River: a distance of 3.8 km with an average difficulty level.
The Valley of Five Lakes: a 4.5 km away and a medium difficulty.
And to end the day and relax, there's nothing like visiting another must-see place in Jasper, the Miette Hot Springs. These are hot springs of hot water located outside, where you can relax while enjoying a magnificent view of the mountains and the park.

Accommodation in Jasper
Tip: Book your accommodation in Jasper as soon as possible! Most establishments are fully booked months in advance, even campsites. Prices can also significantly increase depending on the weeks, with a room that may be priced at €120 one week, but €350 the next. Therefore, it's best to book early to avoid high prices or unavailability.
If you have a small budget, I recommend Jasper Downtown Hostel. This hostel offers dorm beds starting at €30 per night, and everything is clean and modern.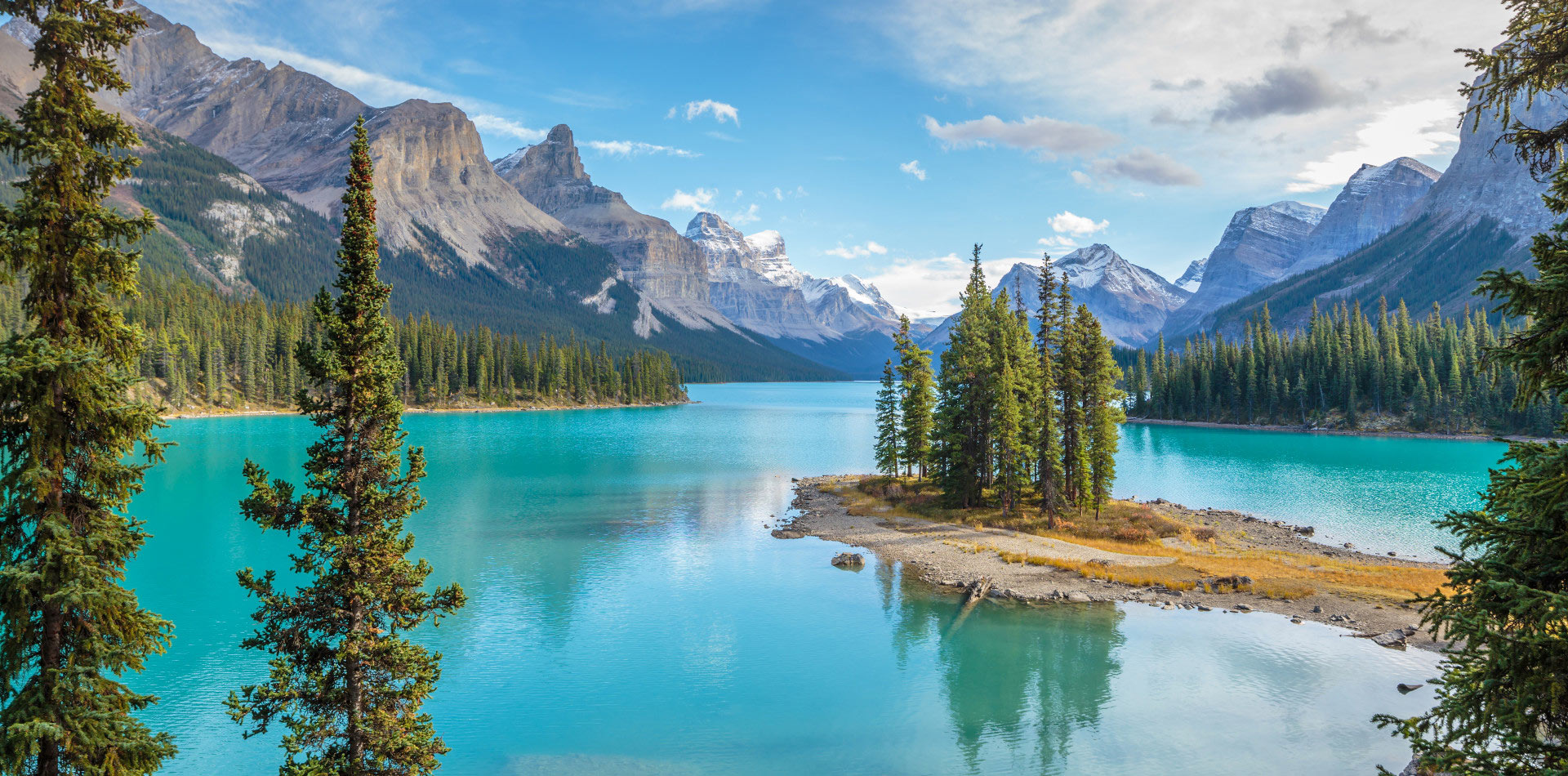 Day 8-9: Banff National Park
For the fifth leg of this 10-day Canada itinerary, take the iconic route of the Canadian West, the Icefields Parkway.
The Icefields Parkway (Highway 93) is known to be one of the most scenic drives in Canada. It connects the cities of Jasper to Banff over 230 km through two national parks.
I recommend planning a whole day for the trip. There are many places and viewpoints to admire along the way, and car parks and lookouts are provided to allow for easy stops.
Here are some stops to make when you travel on the Icefields Parkway:
See the Athabasca Falls, which are over 20 meters high.
Stop at Sunwapta Falls.
Discover the Athabasca Glacier and the Columbia Icefield. If you only have time for one stop on the glacier walk, this is it. You can walk on the glacier or take a bus ride on giant tires for a tour. It's one of the most popular activities in the area!
See Lake Peyto, which is accessible by a 15-minute walk. You will be surprised by its turquoise waters from the melting glacier.
To ensure that you don't miss any of the points of interest, you can visit the Glacier Walk website for more information.
Overall, the Icefields Parkway is a must-see attraction for anyone visiting Western Canada, and it's sure to be a highlight of your trip.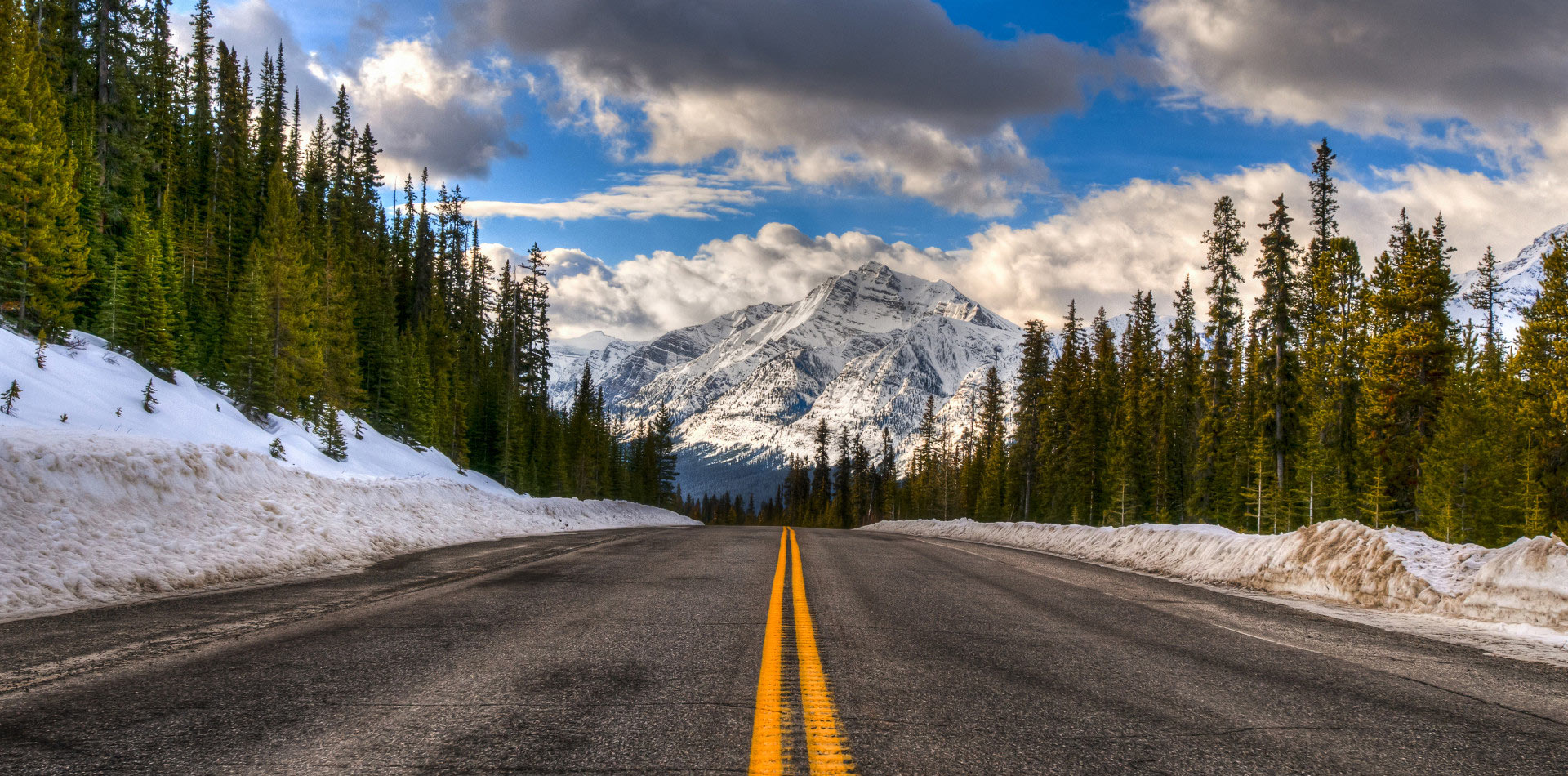 At the end of the day exploring Vancouver, you will arrive at the end of Route 93. For the next two nights during this Canada itinerary, I recommend staying in the town of Lake Louise, which is the closest town to the famous Lake Louise in Banff National Park, Alberta.
Lake Louise is one of the most photographed lakes in the world, with its intense turquoise blue color that makes it simply splendid and ultra photogenic.
The next day in Banff National Park, you can enjoy the most popular activity, which is hiking. Many hiking trails start from Lake Louise and Moraine Lake, which is the second famous lake in Banff.
The hiking trail brochure for all walks is available at the Lake Louise Visitor Center.
For easy hiking trails in Banff, I recommend the one that goes around Lake Louise in just 1 hour, which is a good way to get in shape. You can also climb to the Fairview Lookout in just 45 minutes to admire Lake Louise and the famous Fairmont Chateau Lake Louise hotel in the background. On the same principle, you can also hike around Moraine Lake in 45 minutes.
For medium difficulty hikes, the most beautiful one is undoubtedly the Plain of Six Glaciers, which takes approximately 4 hours and allows you to discover a series of impressive glaciers and peaks.
To find out in advance about the state of the trails, and check out all possible hikes, visit the Canada Park site. 
Here are some tips and tricks to better organize your day hike in Banff Park:
1) Both Lake Louise and Moraine Lake have parking lots, but the parking spaces are limited. During the peak summer season (June to September), it's advisable to arrive before 9 am to find parking.
2) Once the Moraine Lake parking lot is full, the access road is closed for the day, and you won't be able to drive up to the lake. Note that the road is only open from May to October.
3) From Lake Louise (the village), a free shuttle takes you to Lake Louise. The shuttle runs approximately every 20 minutes until 6 pm for the return trip.
4) Bears are very present in Banff Park, so always carry pepper spray with you and make noise as you walk to let them hear you approach. It's best to move in groups.

Accommodation in Lake Louise / Banff National Park
Here, same recommendation as for Jasper National Park, book early! And also the same for the (very) high rates.
Paradise Lodge and Bungalows: Located 1 km from the village of Lake Louise. Suites and wooden bungalows, typical and warm from €300 per night. The most: the ideal location, the beautiful setting, the excellent home.
Baker Creek Mountain Resort: Located 20 minutes drive from Lake Louise. This resort offers suites and chalets decorated in the mountain style with paneling and fireplaces from €400 a night. Most: the location near the river, the natural environment, the beauty of the cottages. This is our recommendation for a romantic stay in Banff Park. 
Fairmont Chateau Lake Louise: This is the famous hotel on the shores of Lake Louise! Elegant and well decorated double room overlooking the lake or the castle park from €600 a night. The most: the panoramic terrace to admire the lake, the geographical location, the friendly staff. It's our choice for a luxury vacation in Banff National Park! 
A much cheaper option for the budget, spend a night in a youth hostel. I recommend the HI-Lake Louise Alpine Center. Bed in dormitory from 40 € per night, hard to find cheaper!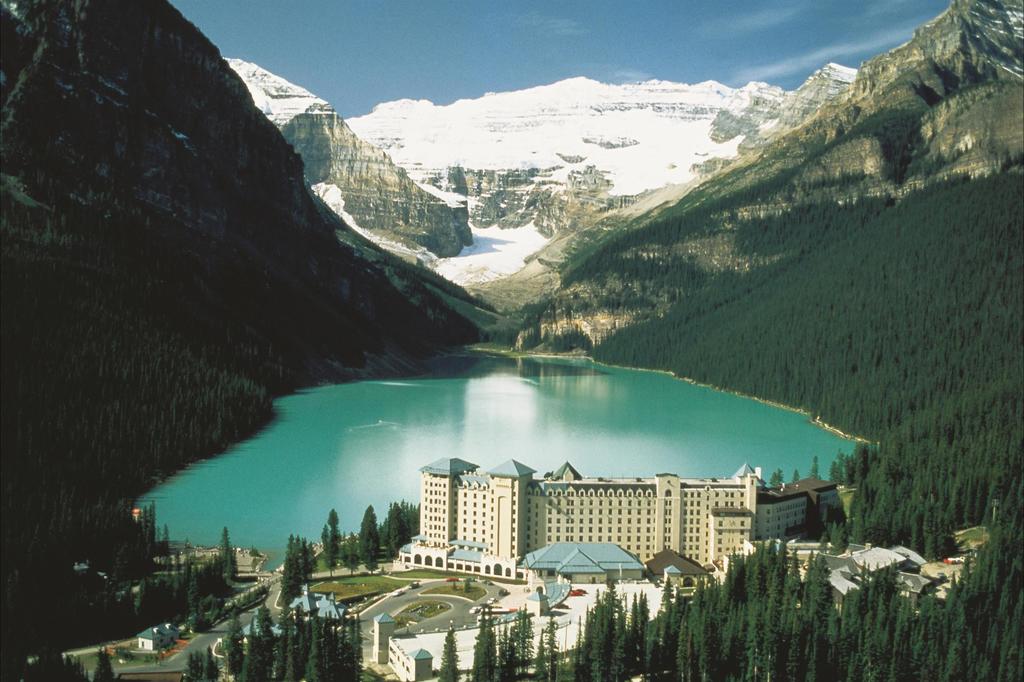 Day 10: Calgary
You have reached the final leg of this 10-day Canada itinerary. Today, you will leave Banff National Park to reach Calgary, which is approximately a 2-hour drive from Lake Louise.
Calgary is often just a stopover town for road trips in the Canadian Rockies and Western Canada. However, it's worth taking a little time to tour Calgary and discover its main places of interest before ending this Western Canada trip.
For a day in Calgary, I suggest visiting the Glenbow Museum. It's the perfect way to learn more about the history of the city and the region of Alberta.
With 33,000 works, the Glenbow is the largest art museum in Western Canada and is really worth a visit.

Then head to Calgary Tower, which is Calgary's iconic landmark. This tower offers a 360° view of the entire city and part of the Canadian Rockies. With a glass floor, it's an experience that guarantees sensations at almost 190 meters high!

Just like in the towers of Toronto or Vancouver, you can have lunch in the revolving restaurant at the top.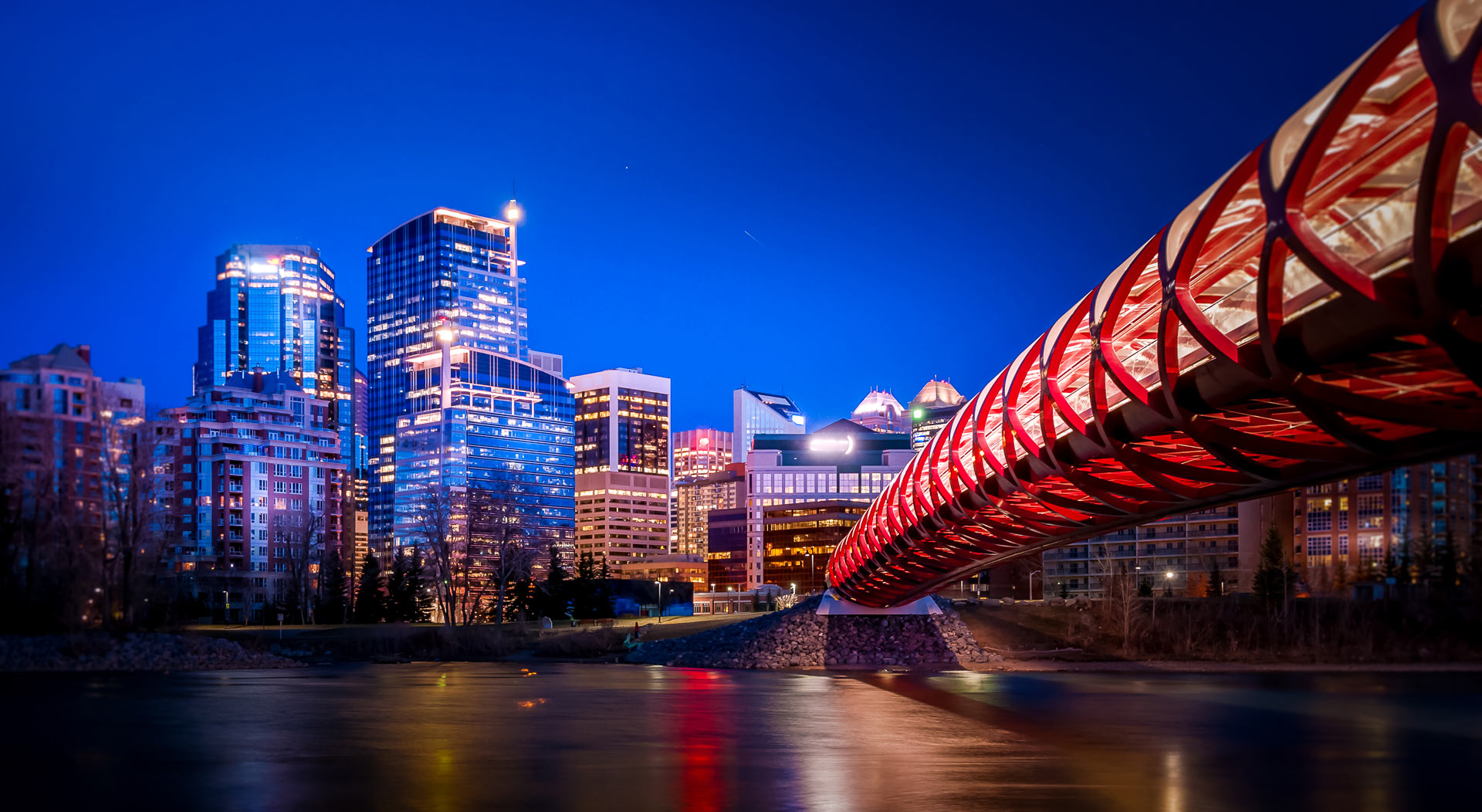 In the afternoon, I recommend visiting Heritage Park Village. Stroll through a typical western Canadian village of the last century. Browse stalls, the forge, the bakery, to discover the lifestyles of yesteryear. Take a seat in an authentic steam locomotive or embark on a paddle boat cruise . 
If you spend 10 days in Canada itinerary with your family, it's a great idea to do something in Calgary!
In the late afternoon, go to the coolest neighborhood in Calgary: Kensington Village. You can enjoy it for shopping and the latest souvenir shopping. This is also where I suggest you take your evening meal, the neighborhood of some of Calgary's best restaurants. 

Tips for your Canada itinerary:
If you're lucky enough to have an extra day and visit Canada in 11 days:
You can add a day around Vancouver to go whale watching or visit a suspension bridge in Capilano, the most famous place near Vancouver.
Another option: if you prefer nature to the city, add a day in Jasper or Banff to hike.
Accommodation in Calgary
Feel free to give us your opinion and suggestions on our 10-day Canada itinerary!
Are you going to Canada? Read also:
Check out all our articles about Canada: All articles about Canada are listed here!
5 steps to prepare your trip to Canada:  The complete guide to prepare everything from A to Z!