Visiting Tunisia: One Day in Monastir and Sousse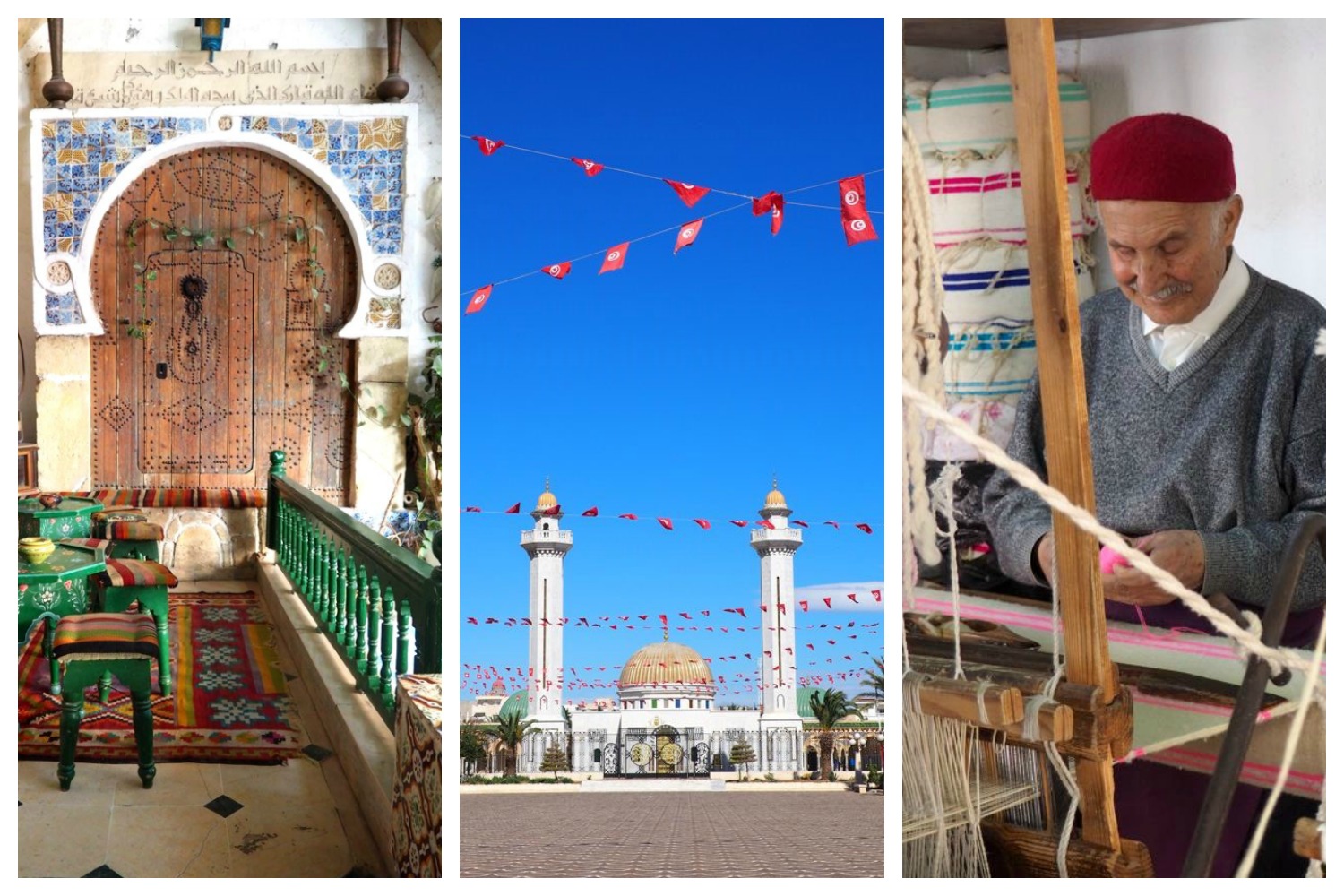 Since I returned from Tunisia and yet … with all the trips that followed, I have the impression that it's been an eternity! In short, it is still time to review the trips we were able to make during this beautiful trip: after Hammamet , two other Tunisian resorts: Sousse and Monastir.
Visit Mausoleum of Bourguiba to Monastir
It is with a guide that we have visited these two cities again, and I recommend a guided tour at least for the city of Monastir, because there are many things to tell, and you would lose a good part of the interest of the city by walking there "simply".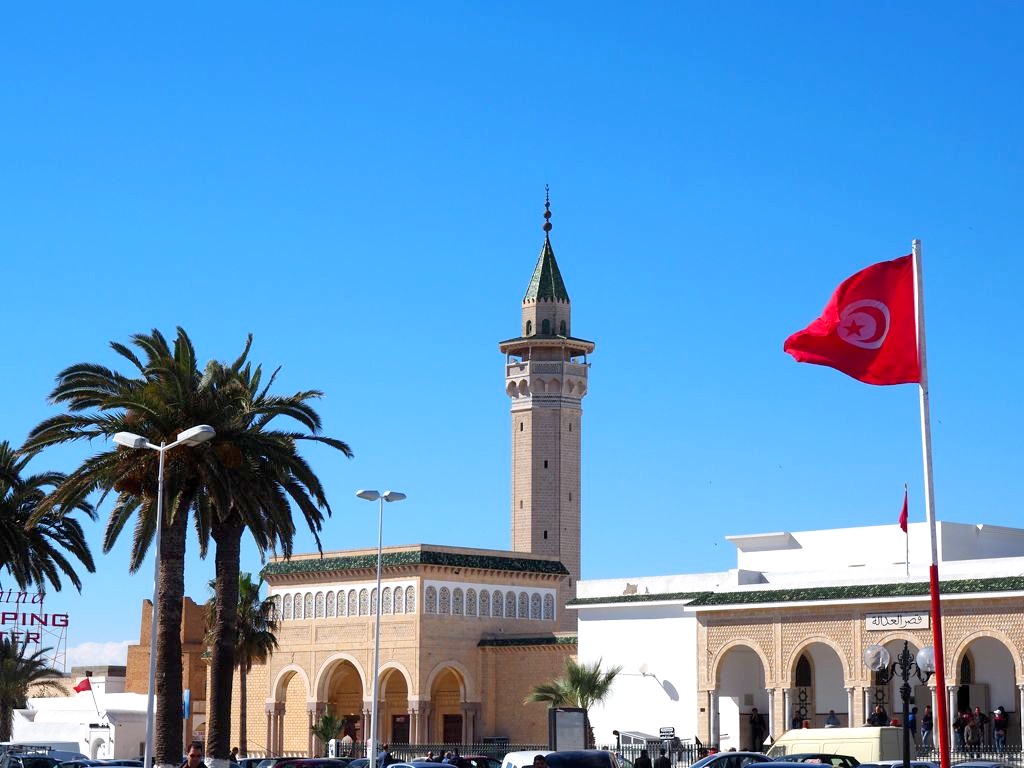 Our guided tour of Monastir focused on the Mausoleum of Bourguiba, where the first President of the Republic of Tunisia, Habib Bourguiba, and his family rests. The father of Tunisian independence had an exciting life and worked for more than 30 years to make Tunisia a modern state. Our guide tells us that Bourguiba has fought for the rights of women, even giving the choice of abortion to women or the right to vote in the 60s. Incredible, no? With education for all, Tunisia was even the first country in the Maghreb to have a woman pilot plane … Most Tunisians still devote him to the present day a true cult, even if the rise of Islamism gives since then in question a lot of his reforms, unfortunately. The visit of the mausoleum is free and of course accessible to all, men and women. The building is impressive, both from the outside and the inside: it's like being in a tale of Thousand and One Nights …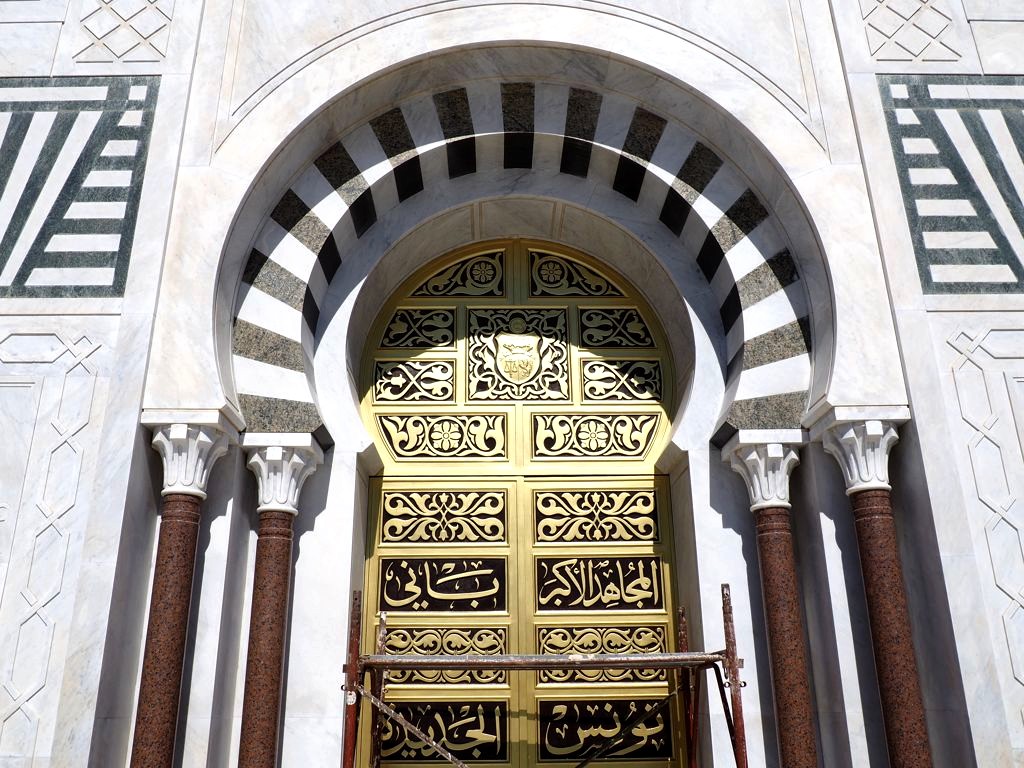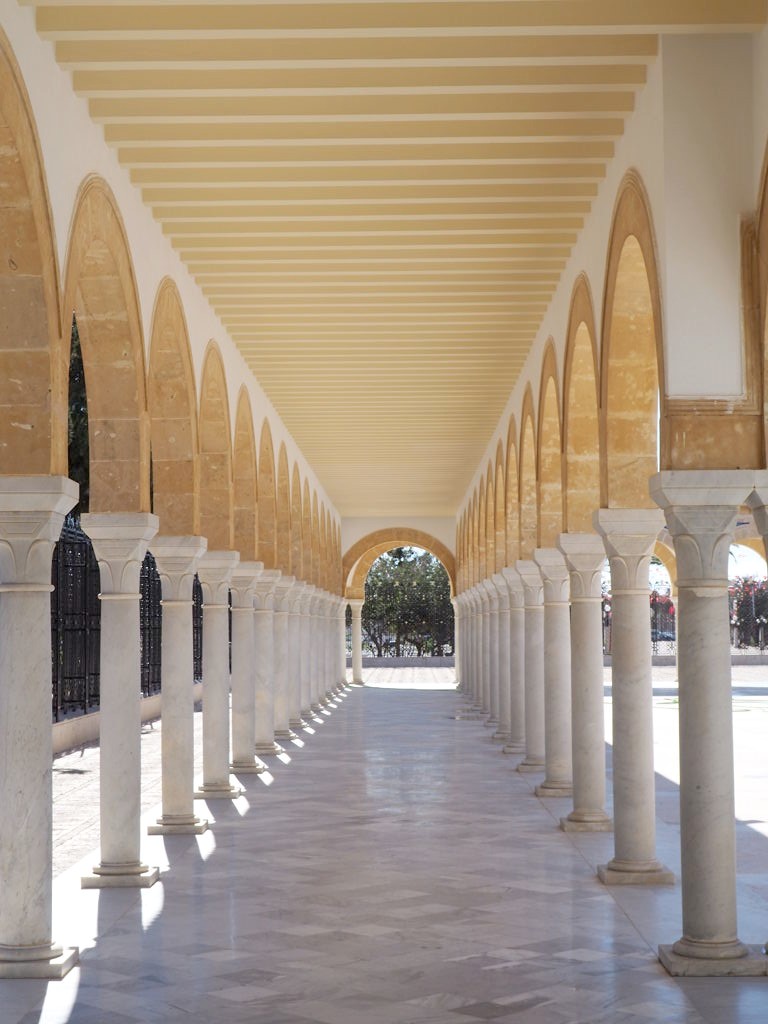 Sousse, Its Souks and Port El Kantaoui
We then take the road towards Sousse, city whose name you are probably familiar, but not necessarily for the right reasons … Again, so we have the impression of being the only tourists and yet: the souks of Sousse are those whom our group has preferred, unanimously!
If you want to go to Sousse without a guide, ask a taxi to drop you at the ramparts at the top of the medina. Then all you have to do is go down the narrow streets of Greece, with their beautiful blue and white buildings, to the heart of the souks where you will find spices, traditional crafts, carpets, gold and silver jewelry, … and small colorful bars if you need a break! The quality of products in Sousse is generally very good. This is where we met one of the last traditional Berber carpet spinners. One carpet takes days to work … It's really impressive.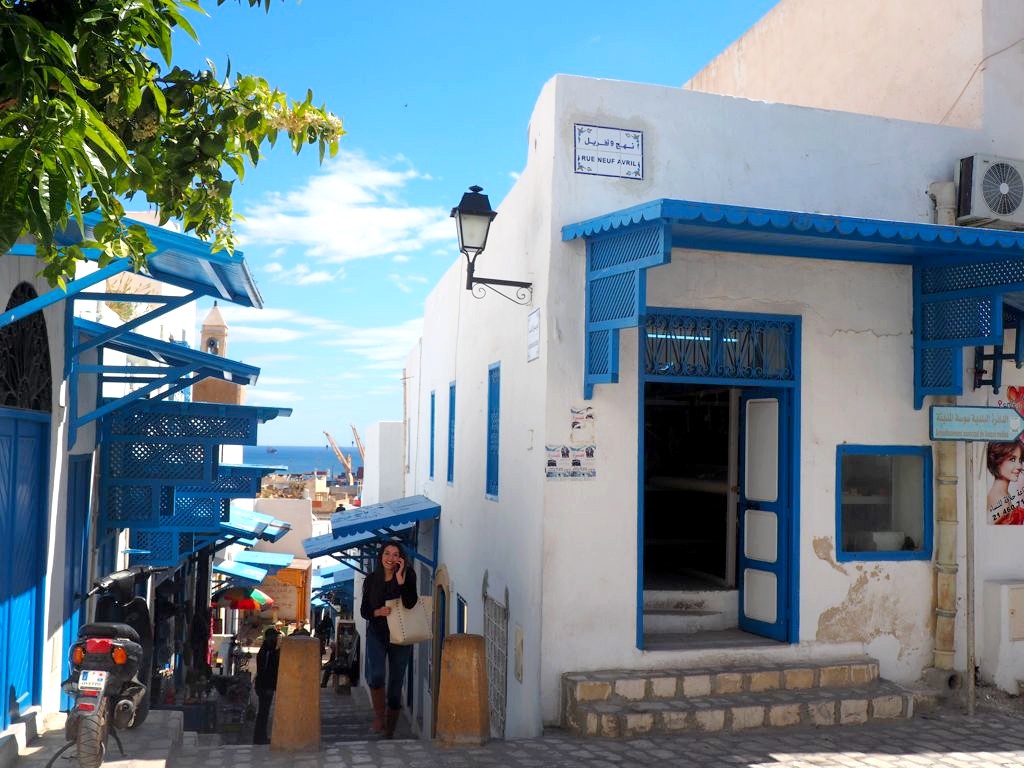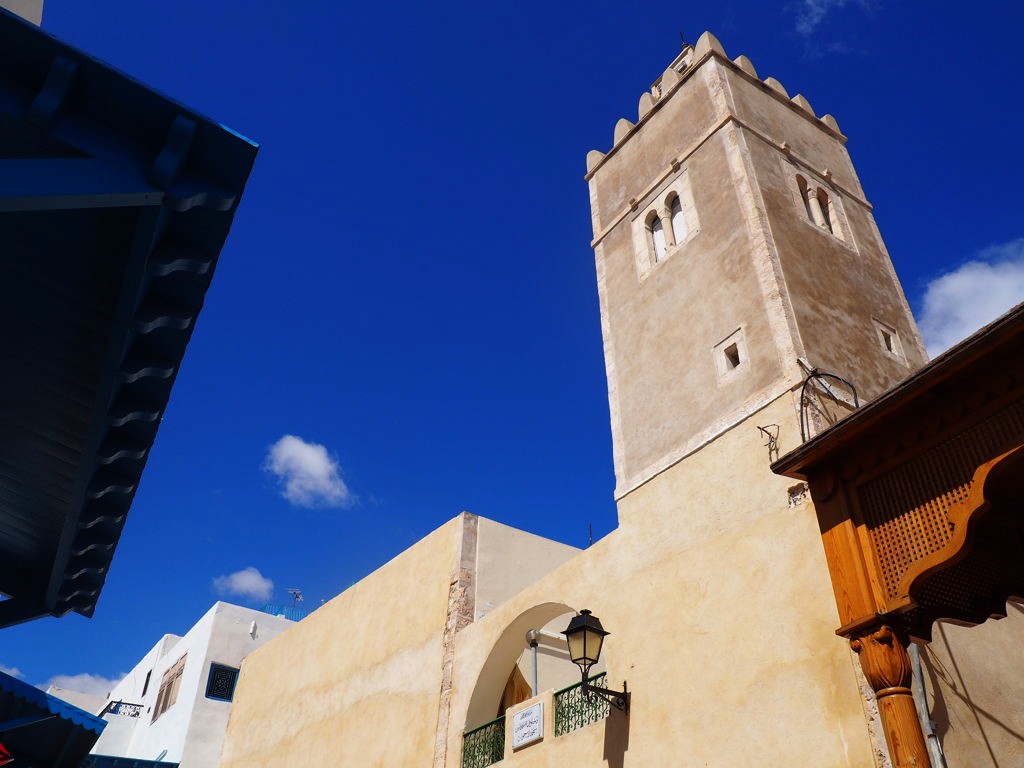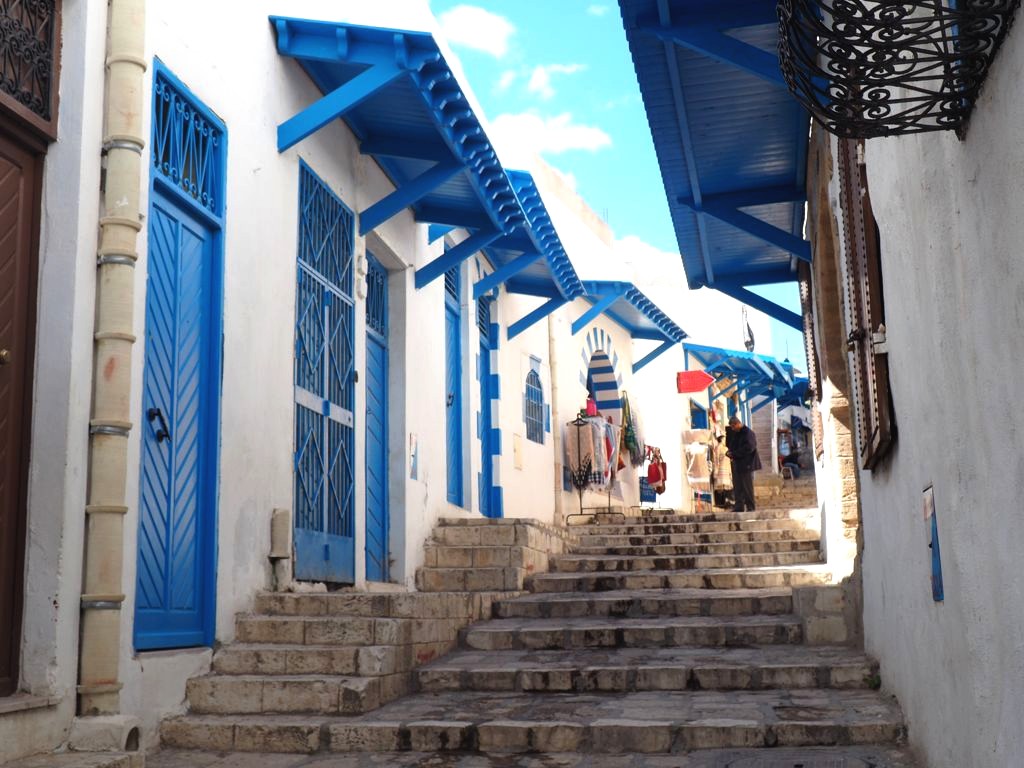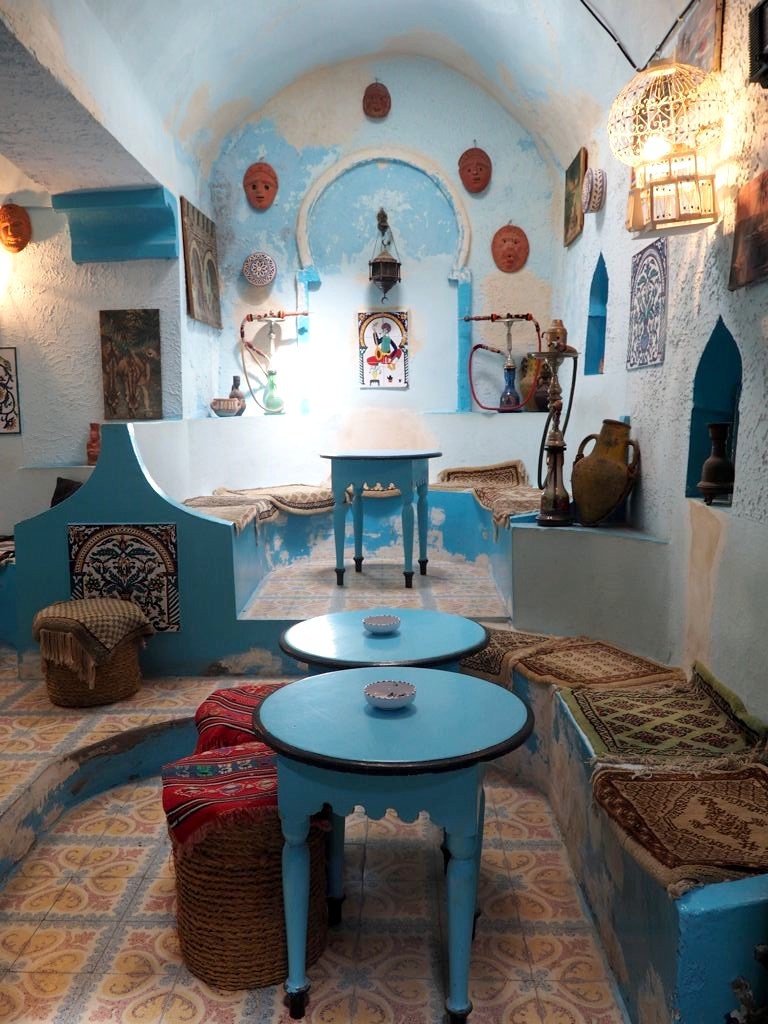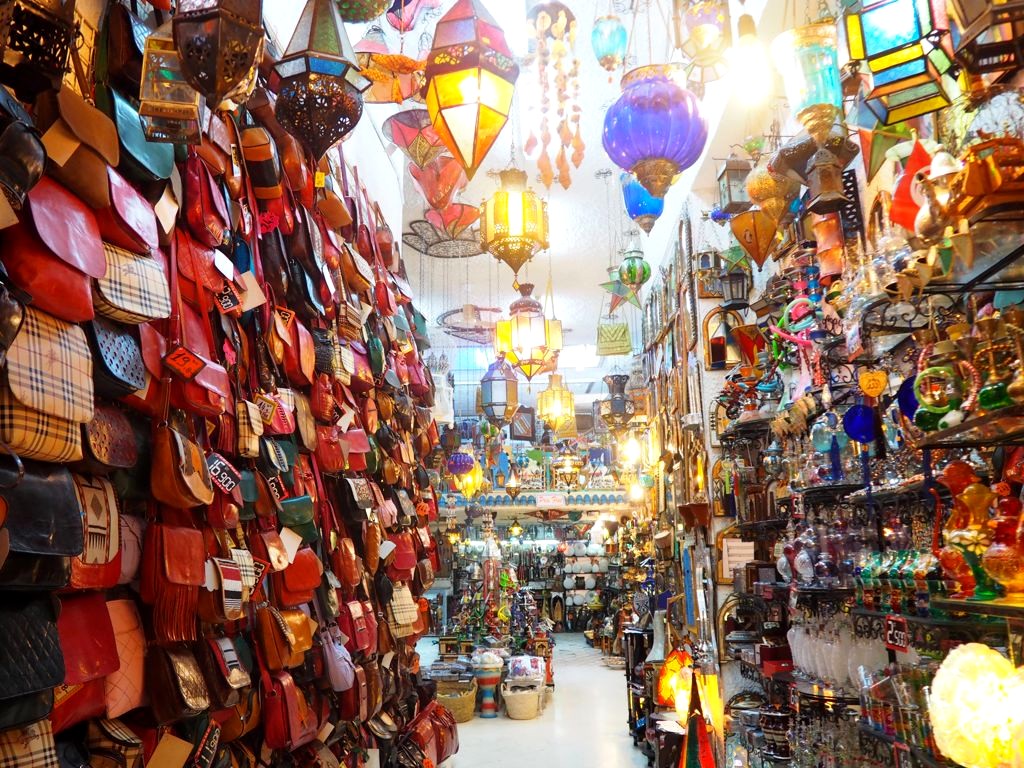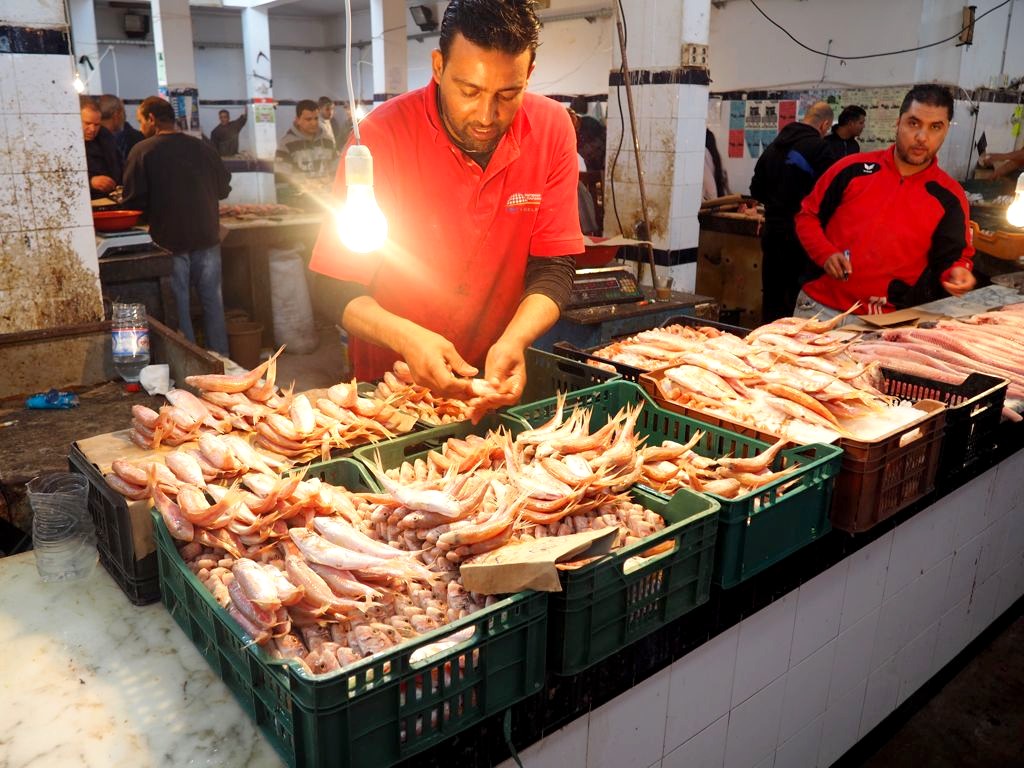 We ended the visit with a stroll in Port El Kantaoui (and now, I have this song in mind again … it's clever!), A rather upscale port, frequented by Tunisians who have the means. There is a nice walk with bars and restaurants, and it is of course possible in season to take a boat trip.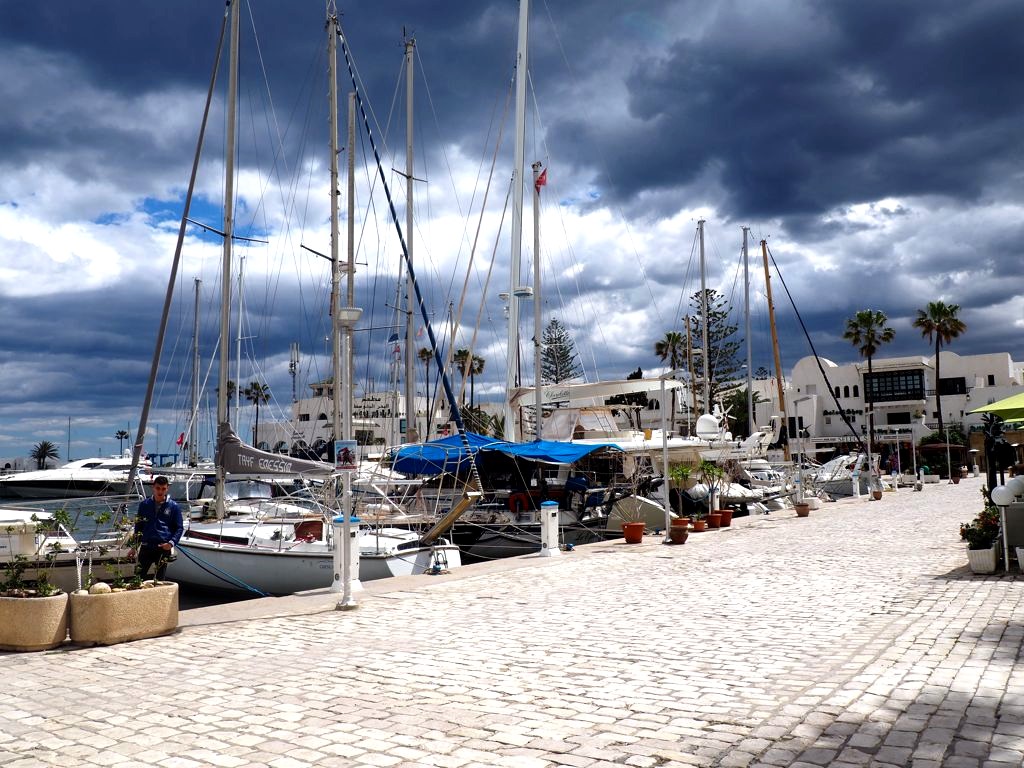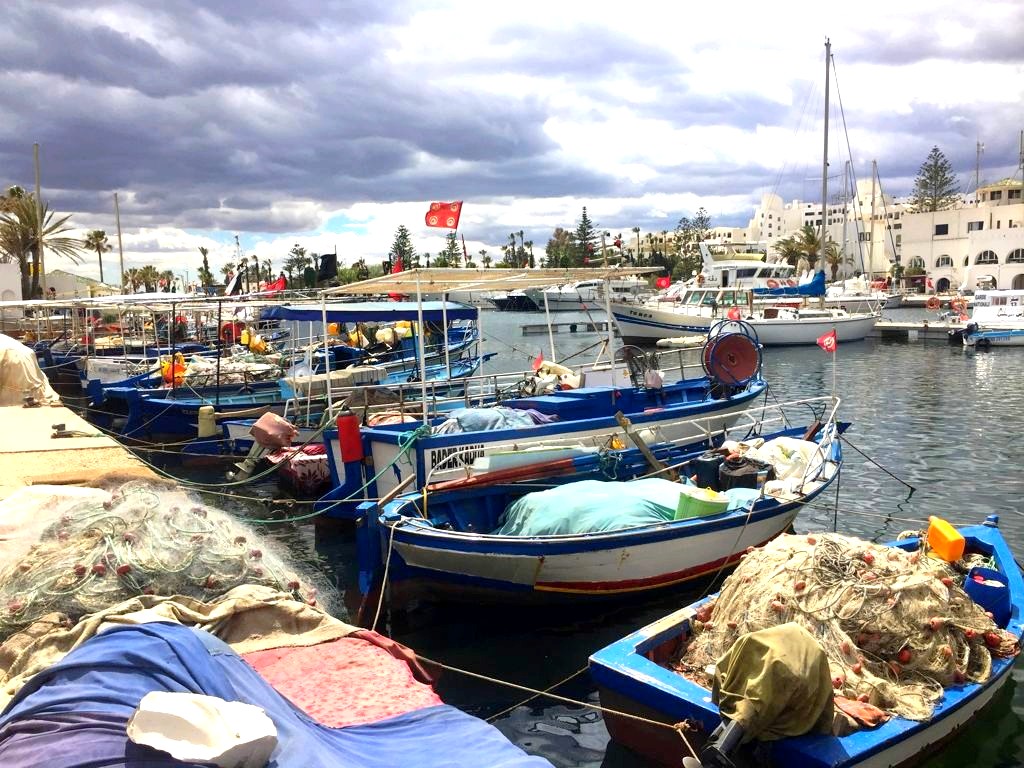 In short, why choose between Sousse and Monastir, when you can see both in half a day only! In my last article on Tunisia, I will tell you about our visit of its capital, Tunis, with stops in Sidi Bou Said and Carthage.
You will also like:
All our itineraries and tips for travelling Tunisia is Here.