Located north-west of the African coast, Morocco is a destination with contrasts and multiple influences …
This fascinating country has a great diversity of traditions, including Arab, European and Berber, and offers equally varied experiences to travelers.
Some holidaymakers still think that Morocco is only a country of golden dunes, but it is actually a diversified destination both in terms of landscapes and cultural assets.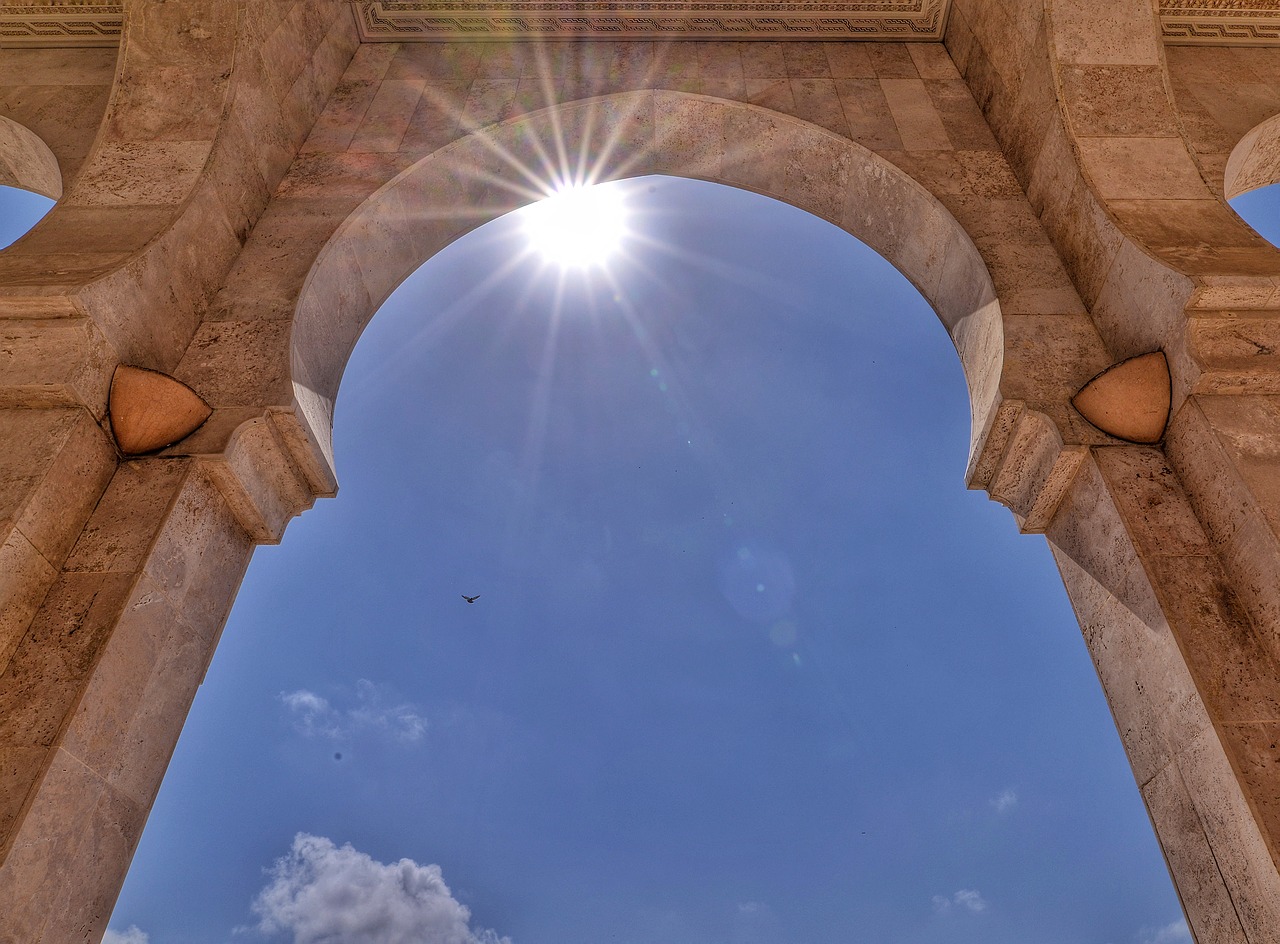 If you are one of those who enjoy immersing yourself in the local culture of a country, you will be quickly at ease. No matter what area you visit, you will necessarily be disoriented in Morocco .
You may have heard stories of snake charmers, camel safaris and bubbling colorful markets … Know that everything is true. Morocco is truly at the height of these stories and even more!
With all the assets that Morocco can boast, including its open ethnic approach, we suggest you to discover 5 experiences to live in Morocco .
Marrakech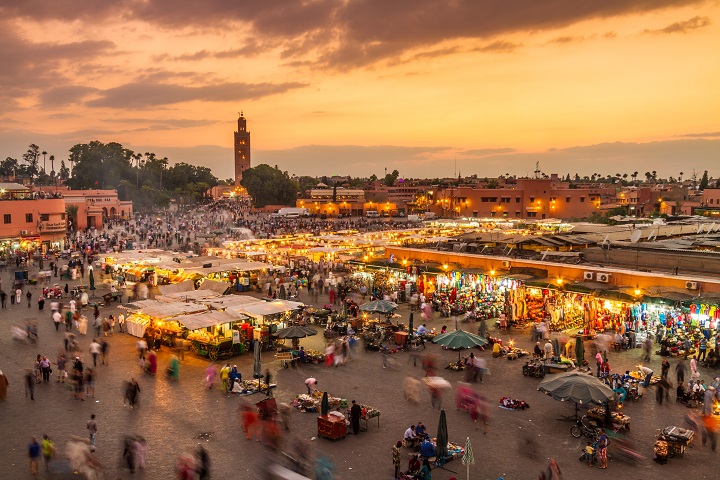 While the other elements of our list are more specific, Marrakech, the cultural and artistic capital of the country is an experience in itself .
Housing magnificent riads, impressive mosques, bubbling squares, colorful markets and sparkling palaces, Marrakech is the heart of the melting pot that is Morocco.
There is no better place to discover the atmosphere of Marrakech than on Jemaa El Fna. This is where you meet snake charmers, street vendors of all kinds and a variety of items to buy worthy of Ali Baba's cave.
By day or by night, the square is always busy, but it is at dusk that you can discover the delicious variety of Moroccan street food. If there is one place that represents the throbbing heart of Marrakech, this is the place Jemaa El-Fna.
To discover also: tanneries, Saâdiens tombs, Koutoubia mosque, the Bahia palace, the souks of the medina and the Ben Yousef medresa.
Chefchaouen, the blue city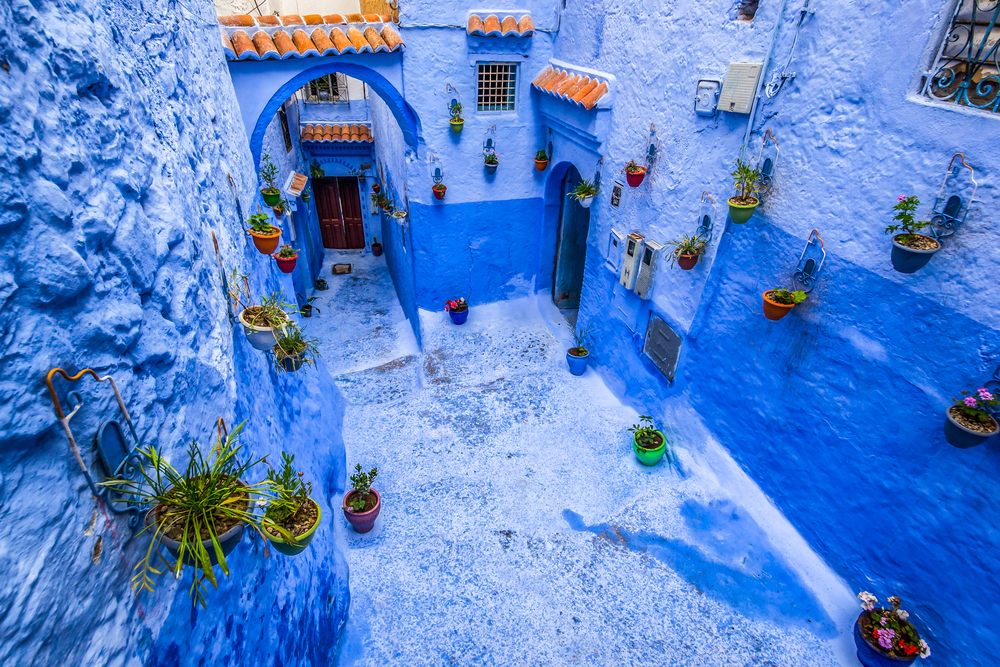 In recent years, the city of Chefchaouen has become one of the major destinations of the kingdom and it is easy to understand why … Located behind the mountains of the Rif, Chefchaouen is home to many charming hotels, restaurants and shops to discover. The blue color, emblematic of the old city, has earned it the nickname of "blue city". Walking in the winding and colorful streets is one of the main attractions of Chefchaouen.
Notice to Instagrammers: Chefchaouen is the destination of your dreams!
To get out of the blue city, we recommend an excursion to discover the old mosque. You will need to walk about 20 minutes and then reach an ideal view point to observe Chefchaouen from above and enjoy a magnificent view of the region.
The medina of Fes el Bali in Fez

Morocco has many charming medinas but the most intriguing of them is certainly that of Fez . Fes el Bali is also the largest in the world and is listed as a UNESCO World Heritage Site.
Inside the medina, you will find many stalls of spices, fabrics and leather goods, as well as many objects and products to bring back from your trip. Vehicles are not allowed inside the medina so get ready to walk if you want to explore it from top to bottom. With a growing population (more than 150,000) in the old city, it is also very easy to get lost in the crowd. Do not necessarily try to follow a route, but rather let yourself be guided by your desires of the moment. You can always ask for help if you do not know where you are.
Once night falls, however, we recommend caution and know where you are going.
Also know that you will find in Fez University of Quaraouiyine, considered the oldest university in the world.
The desert of Sahara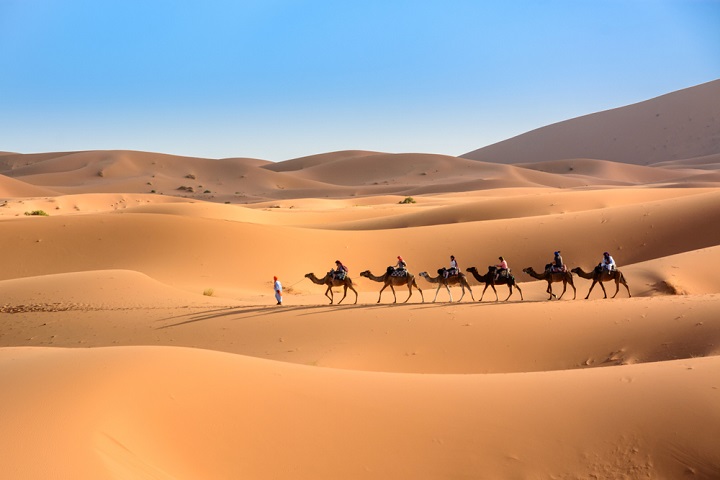 We now arrive at one of the most famous places in the country and where you can discover one of the best experiences in Morocco – the Sahara Desert!
The golden sand dunes are so perfect that they seem to have been built by man.  If you feel like taking yourself to Indiana Jones, this is the perfect time: get on a camel and let yourself be guided in the world's most famous desert. It is a truly unique and unforgettable experience!
After several hours of walking, at sunset, you will arrive at a camp where you can rest. Once night falls, you can witness another beautiful moment: the stars will be your only light and you can listen to the sounds of the desert … Forget your Smartphone and Internet for a few hours or a few days, this is the perfect place to disconnect and live a moment of rare beauty.
The Atlas Mountains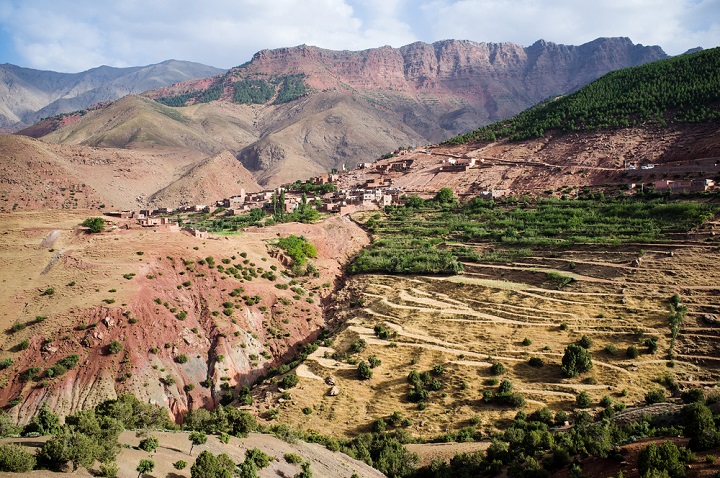 The Atlas Mountains extend to Tunisia and Algeria but we will not go that far today.
The High Atlas Mountains are located two hours from Marrakech and are a good way to discover the contrasting landscapes of Morocco . The green valleys, the Berber villages, the rocky mountains, this region really makes it possible to discover Morocco off the beaten track.
If you are passionate about adventure and outdoor sports, you can climb Mount Toubkal, the highest point in North Africa. Rising to more than 4,000 meters above sea level, it will normally take you three days to get there, all in a breathtaking setting!
If active holidays do not really tempt you, you can also discover the Atlas Mountains by staying in a traditional guest house where you can drink mint tea and taste the delicious Berber cuisine.
Have you ever been to Morocco? Tell us your experience!