Top 22 Places to Visit in England
England is an easily accessible country when you live in Europe and yet, few people take the time to really discover it… To get away from London, a city that is certainly fascinating but which does not represent England in all her wealth.
But then, what to see in England when you want to explore the country in a less traditional way? I offer you a (perfectly subjective) selection of 22 places that are worth a detour in my eyes. Because they are beautiful, authentic, original, all have good reasons to be on this list.
If you've never heard of it… that's normal! Not all of these cities have the same media exposure abroad … but they are just waiting for curious travelers ready to discover them.
1. York, the city of a hundred faces
York is this walled city in the north of England where you can find very old monuments with magnificent architecture as well as a festival dedicated to food and wine, not to mention the Assises de la Bière Anglaise, a very popular university, factory outlets and so on!
York was elected the most beautiful city in England a few years ago and without claiming that it is THE most beautiful, I can assure you that it is really worth a visit.
In addition, it is located only 34 km from Leeds, which has an international airport. Or 2 hours by train from London from King's Cross station. It is therefore very easy to get there from France for a weekend or for a week.
On site, don't miss The Shambles, a street over a thousand years old, which gives you the impression of being immersed in the Harry Potter saga as it has a special charm with its half-timbered houses.
Stop for a drink at Shambles Tavern, full name 'Ye Olde Shambles Tavern', a great spot (and read here why so many pubs in England have names that start with Ye Olde ).
Where to stay in York?

Getting to York – A flight to Manchester, then a direct train to York… or a train/plane to London then a London-York train.
Find out more – Read my article What to do in York.
What activities around York?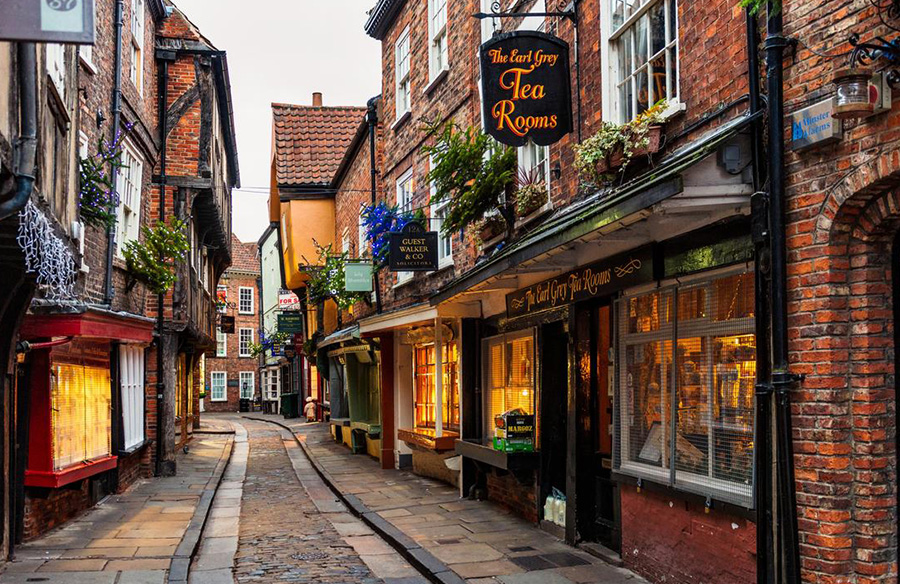 2. Oxford… or Cambridge
It's a debate that always reminds me of the famous question: "Is Nantes part of Brittany? It's the kind of question that divides …and when it comes to choosing between Oxford and Cambridge, you'll get votes on both sides!
In both cases, you will find yourself in the middle of old university towns steeped in history (Oxford has existed since the 11th century, Cambridge since the 12th century), with a strong cultural dimension. Oxford is often described as more of a literary city, where Cambridge is more famous for science (this is where the structure of DNA was discovered).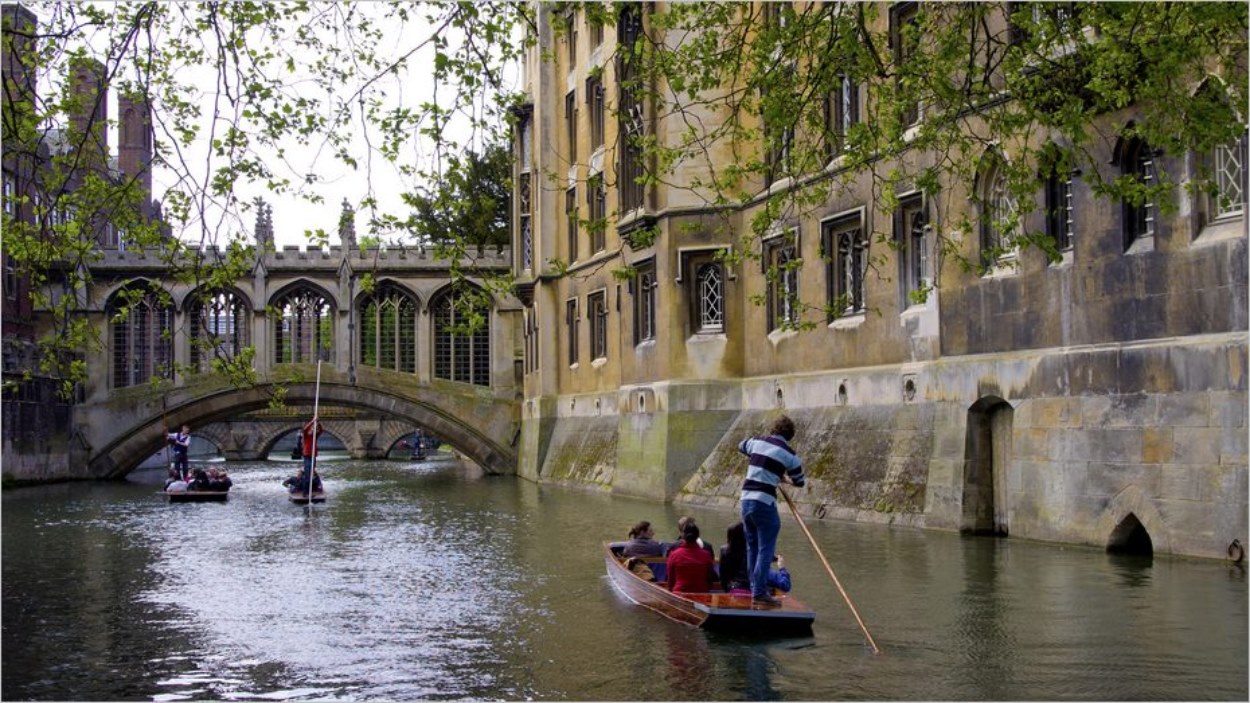 Cambridge has a fairly central river that allows for lovely walks… while Oxford is on the way to the very pretty Cotswolds and Shakespeare's birthplace, Stratford-upon-Avon.
It's hard to decide between them and I think it's above all a matter of personal feeling! Either way, both are worth a visit and you can definitely explore each city in a day as part of a London vacation!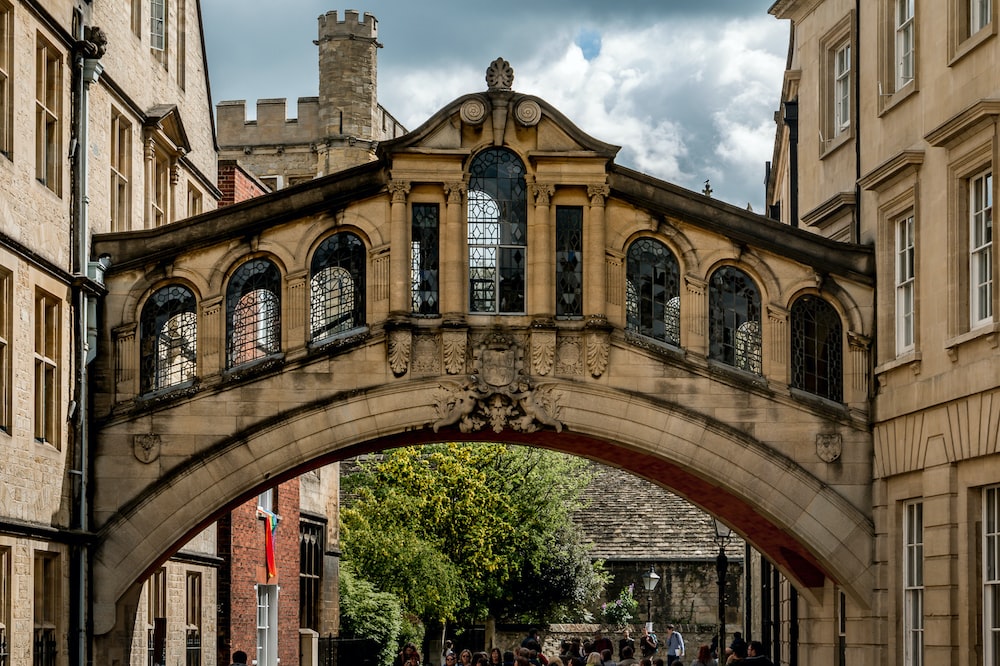 Where to stay in Oxford?
Where to stay in Cambridge?
How to get there ? 
These are two cities that are relatively easy to reach from London: Oxford is only an hour by train from Paddington station in London and can be visited on foot; Cambridge can also be visited without a car and is 50 minutes from King's Cross station in London.
What activities in Oxford?
What activities in Cambridge?
3. Lacock
To immerse yourself in a film set full of authenticity, head to Lacock, a small village east of Bath. Its oldest monuments are almost 1000 years old and for a long time Lacock lived from the textile industry. When it disappeared 200 years ago, the village seemed frozen in the state it was in at the time, which gives it a crazy charm today!
Several Harry Potter scenes were filmed on site, not forgetting episodes of the Downton Abbey series and scenes from the film Pride and Prejudice with Colin Firth.
Where to stay?
If you want to spend the night in Lacock, look to the charming bed & breakfast Red Lion | The Talbot House, a bed & breakfast which operates part of a 15th century cottage.
How to get there ?
Lacock is 3 miles from Chippenham, reachable by train from London in around 1 hour 15 minutes. I do not advise you to stay there because it is really a very small village, however if you do not have a car and you dream of going there, there is this excursion which passes by Stonehenge, Windsor, Bath and Lacock from London.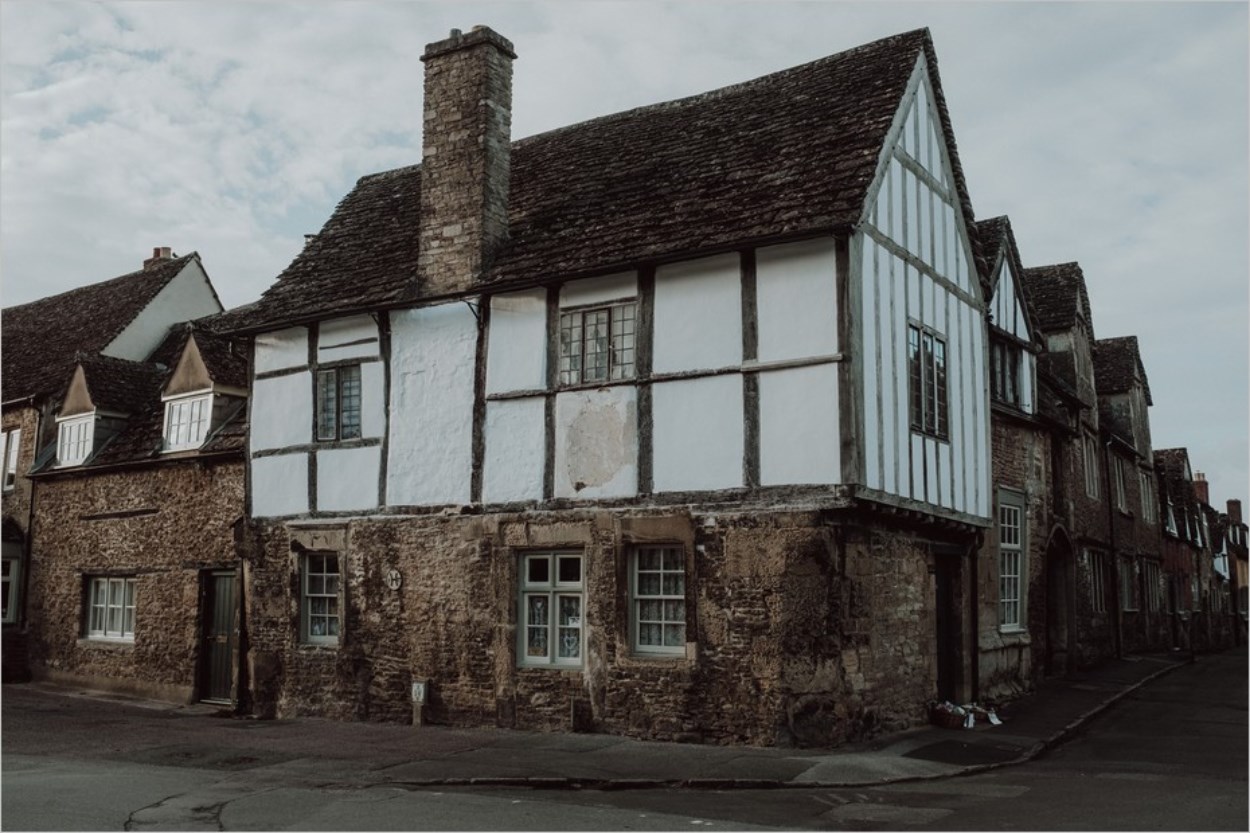 4. Exmoor National Park
England is quite literally parkland heaven, perhaps thanks to a little boost from the rainy climate which makes the vegetation grow 😉 Many are worth visiting and Exmoor is one of them.
This 692 km2 park is located in the South West of England and if you like hiking in the middle of nature, you are going to be served! There are waterfalls, steep cliffs, caves, hundreds of kilometers of rivers and streams… and vegetation that takes on magnificent colors with the seasons.
How to get there ?
Better to have a vehicle to get there because the region is rather isolated and far from public transport. There are several quality hotels in the heart of the national park for those who want to recharge their batteries away from the hustle and bustle of a big city.
Where to stay?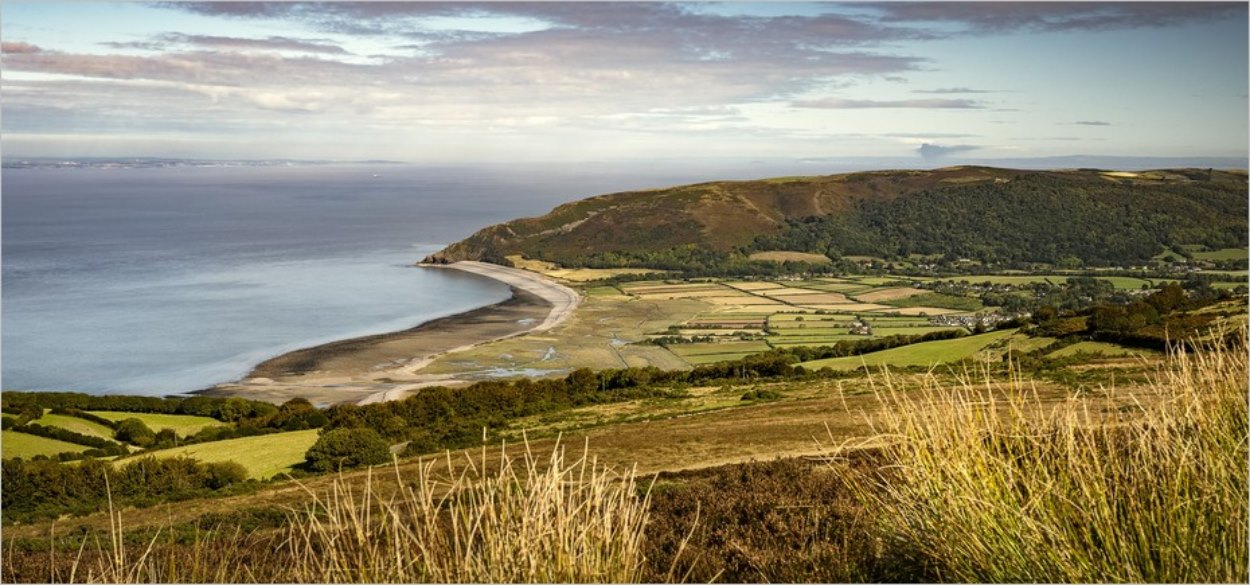 5. The Dartmoor National Park
I discovered it in a selection of the most beautiful national parks in Europe … and it's impossible not to mention it! It's a bit like Exmoor's twin, except that it's even further south.
It is much larger (954 km²) and there too you have rivers with wild waters, moors which change color according to the season, marshes. Dartmoor is also known for its "tors". No, I'm not talking about the superhero… but about kinds of rocky mounds.
Without forgetting menhirs, cairns, kistvaens, circles of monoliths… enough to make the imagination work in a decor that smells of Celtic legends.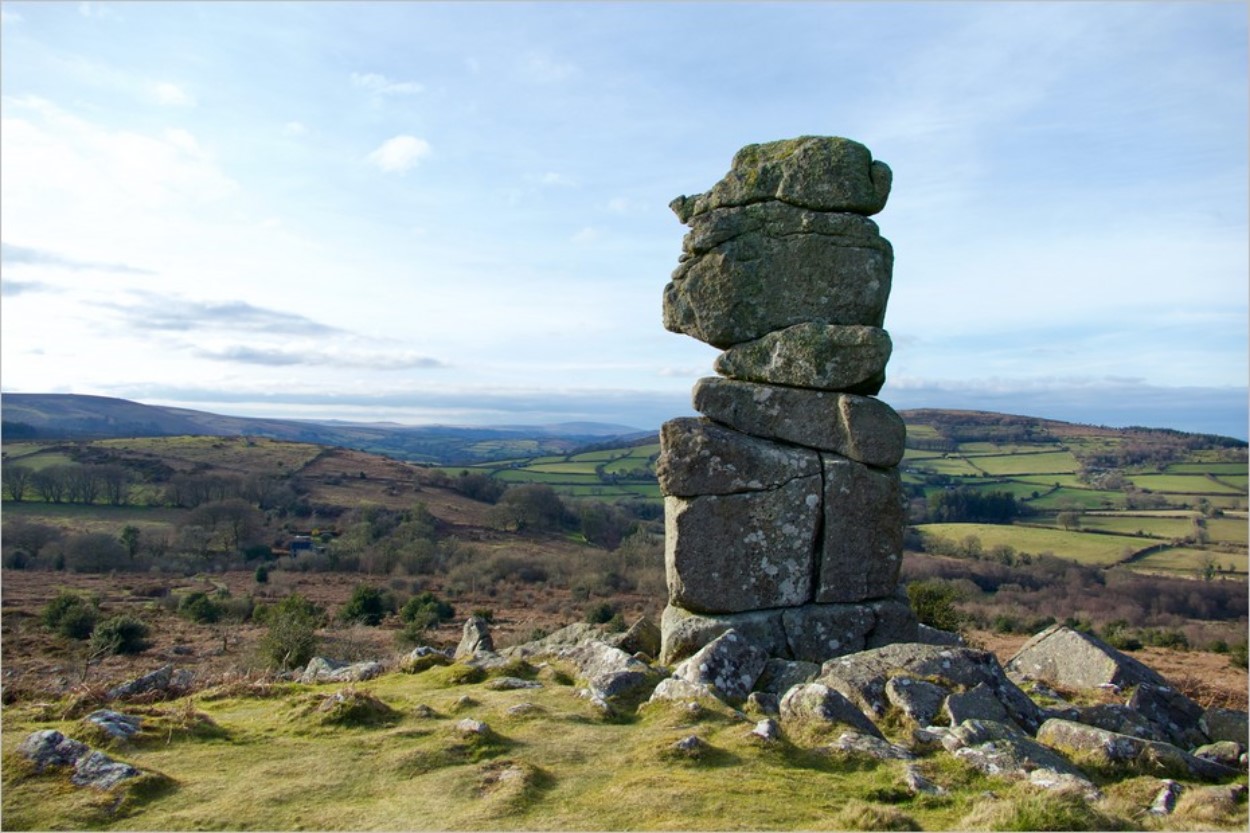 On site, you will surely come across sheep, ponies roaming freely… Don't miss Lydford Gorge, a gorge with its majestic waterfall.
How to get there ?
Dartmoor Park, beyond its beauty, has the advantage of being only half an hour's drive from Exeter International Airport. It is also an ideal stopover if you are planning a trip to the very pretty region of Cornwall.
Where to stay?
6. Penzance.. in Cornwall
Cornwall and me, it's a great love story but also a complicated story… because I don't have my driving license, it's a region that remains difficult to access (try to convince your friends who swear than by Morocco, Portugal and the islands that it is a good idea to visit the far end of the end of England!). Renting a car is a must-have in Cornwall!
It is an absolutely magical region. Penzance, for example, is a city located in the extreme south-west of England, on the edge of the English Channel. There is a pretty fishing port and, nearby, in the neighboring town of Marazion, the English twin of Mont Saint Michel which is called… St. Michael's Mount.
Where to stay in Penzance?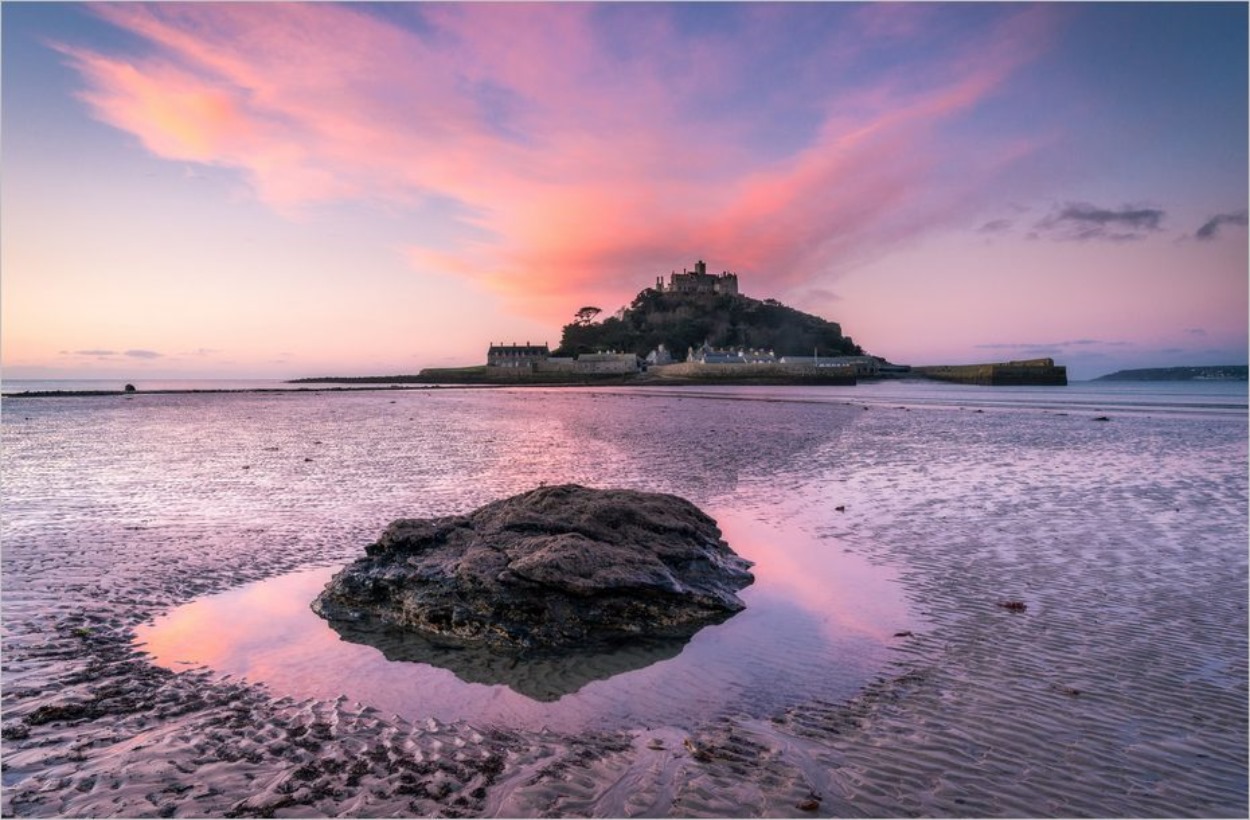 7. St Ives, in Cornwall again!
St Ives is a town for those who want the right balance between beautiful beaches, walks to do and a creative atmosphere! There is a pretty port, lots of cafes, there are even sea trips to see a colony of seals…
Where to stay in St Ives?


8. Polperro
… and it's still in Cornwall! 40 km from Plymouth, exactly. It is a very old fishing port which has retained all its charm, its fishermen's huts… and which jealously protects this unique and preserved atmosphere. For example, if you come by car to Polperro, you will have to park your vehicle in a parking lot located north of the village because it is forbidden to drive in the narrow streets of Polperro.
If you like photography, if you want authenticity, if you want to take boat trips to see dolphins and seals, if you want to explore the city on horseback… go for it!
Where to stay in Polperro?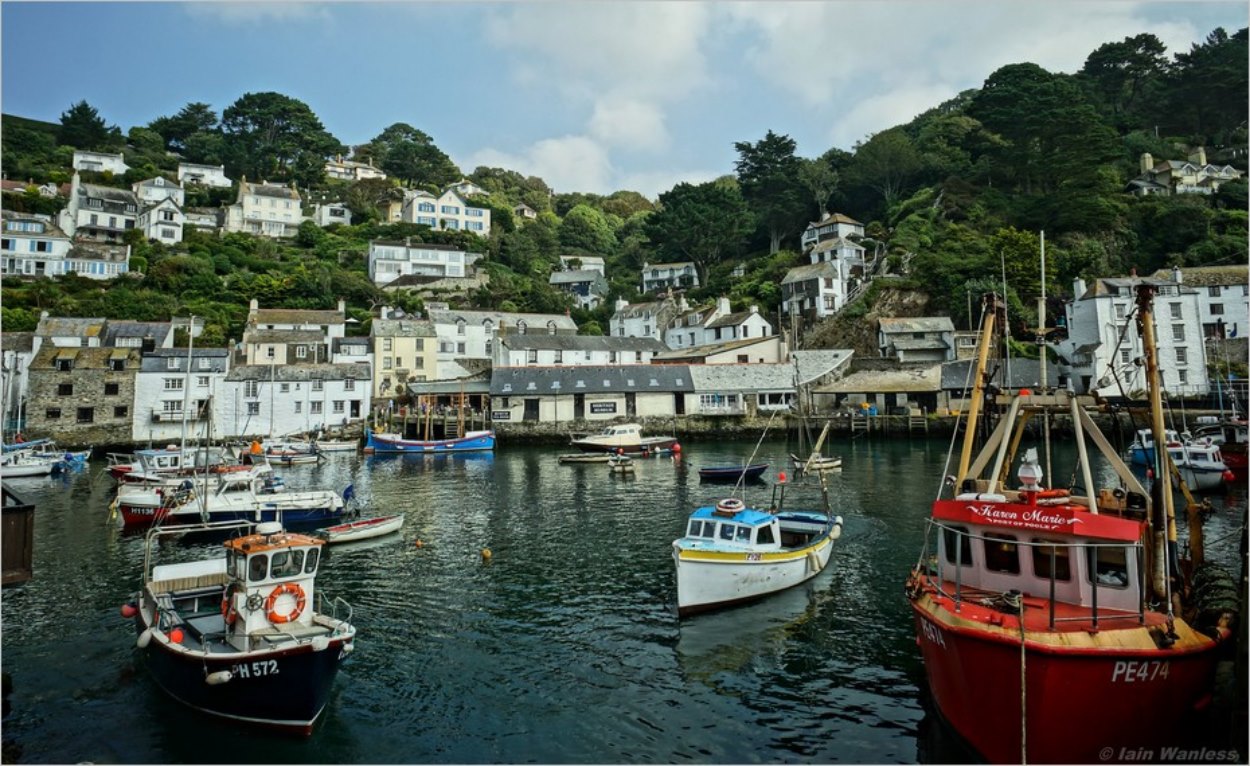 9. Whitby, North of England
If you've read Bram Stoker's Dracula, this name might bring back memories. Indeed, part of the story takes place in this small town in Yorkshire, England. This is where Count Dracula arrives on a boat from Transylvania whose crew mysteriously disappears little by little…
It is a small fishing village which allows you to do a lot of activities: horse riding, ride aboard a real steam train, visit an abbey located on the hill which dominates the surroundings… or even go and discover the North York Moors National Park, an exceptional national park.
Where to stay in Whitby?

What activities on site?
You can also read more about the town in my dedicated article: Top Things to Do in Whitby.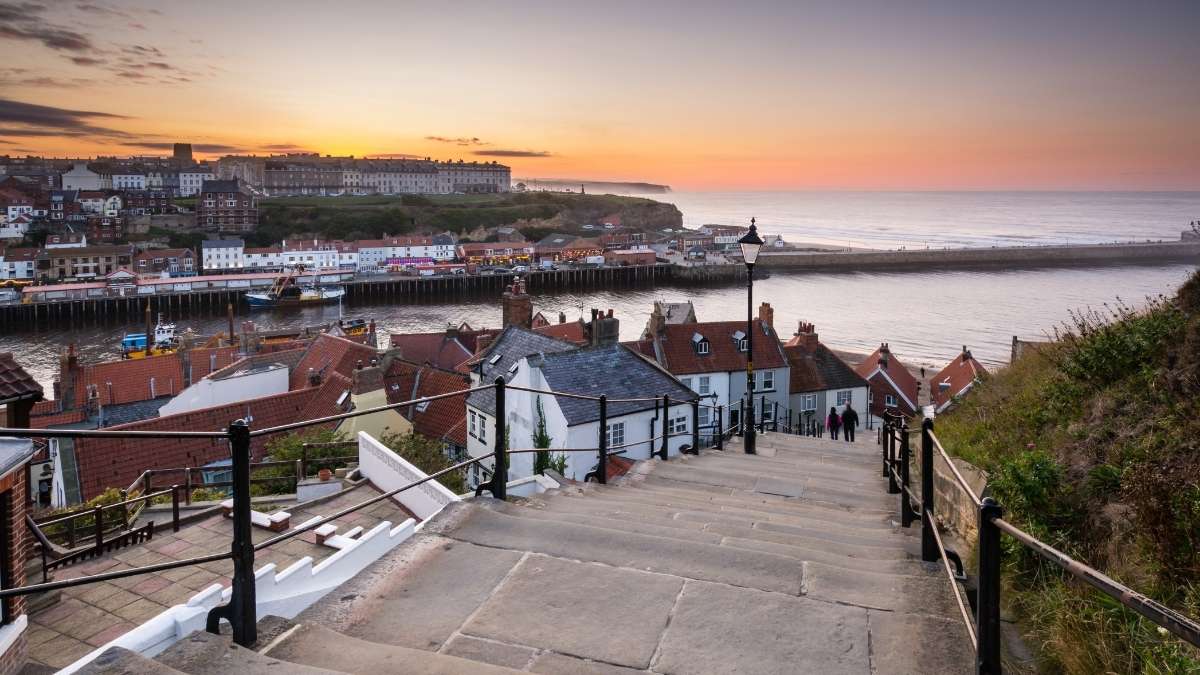 10. Rye, Sussex
We fell in love with this tiny city where you can easily spend the day from Brighton (1h20 by train) or London (1h15 by train, with a change in Ashford)!
These are small cobbled streets and old houses that are a real paradise for photographers…
Where to stay in Rye?
If you want to sleep in Rye and take the opportunity to explore the surroundings, I advise you to stay at the Mermaid Inn, a hotel parts of which were built in 1156
The Corner House, 15 mins walk from Rye Old Town
The Standard Inn, an inn in a 15th century building.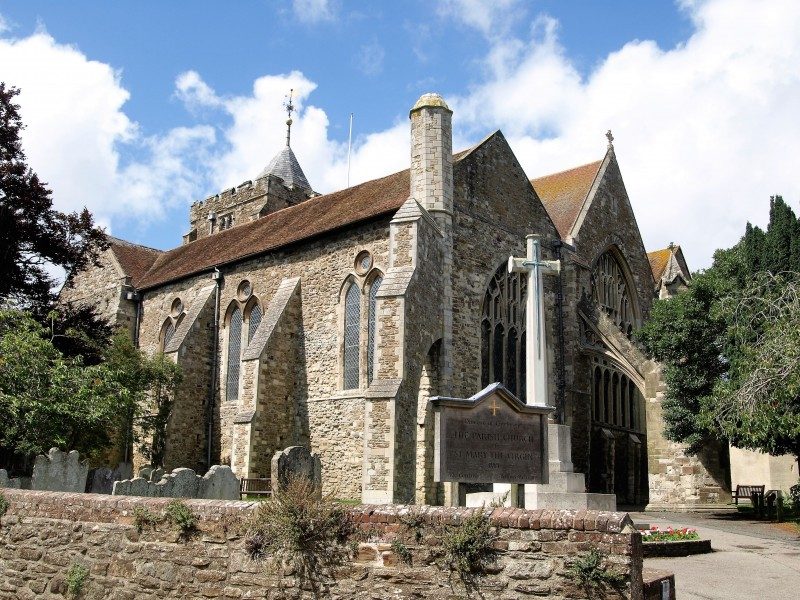 11. Castle Combe, the preserved village
Castle Combe is, like Lacock, a few miles from the town of Chippenham. It has been around for many centuries and is often touted as one of the prettiest villages in England, if not the prettiest.
I had the opportunity to pass there during a stay in the very beautiful region of the Cotswolds … and among all the villages I visited, it is indeed one of those that impressed me the most marked. We see him appear in many films, such as Steven Spielberg's War Horse or Dr. Doolittle.
Where to stay?
If you want to visit the Cotswolds while sleeping in Castle Combe, two good addresses:
The Castle Inn, a hotel housed in a 12th century building
The Manor House Hotel, in a 14th century building, with a Michelin starred restaurant.
What activities ?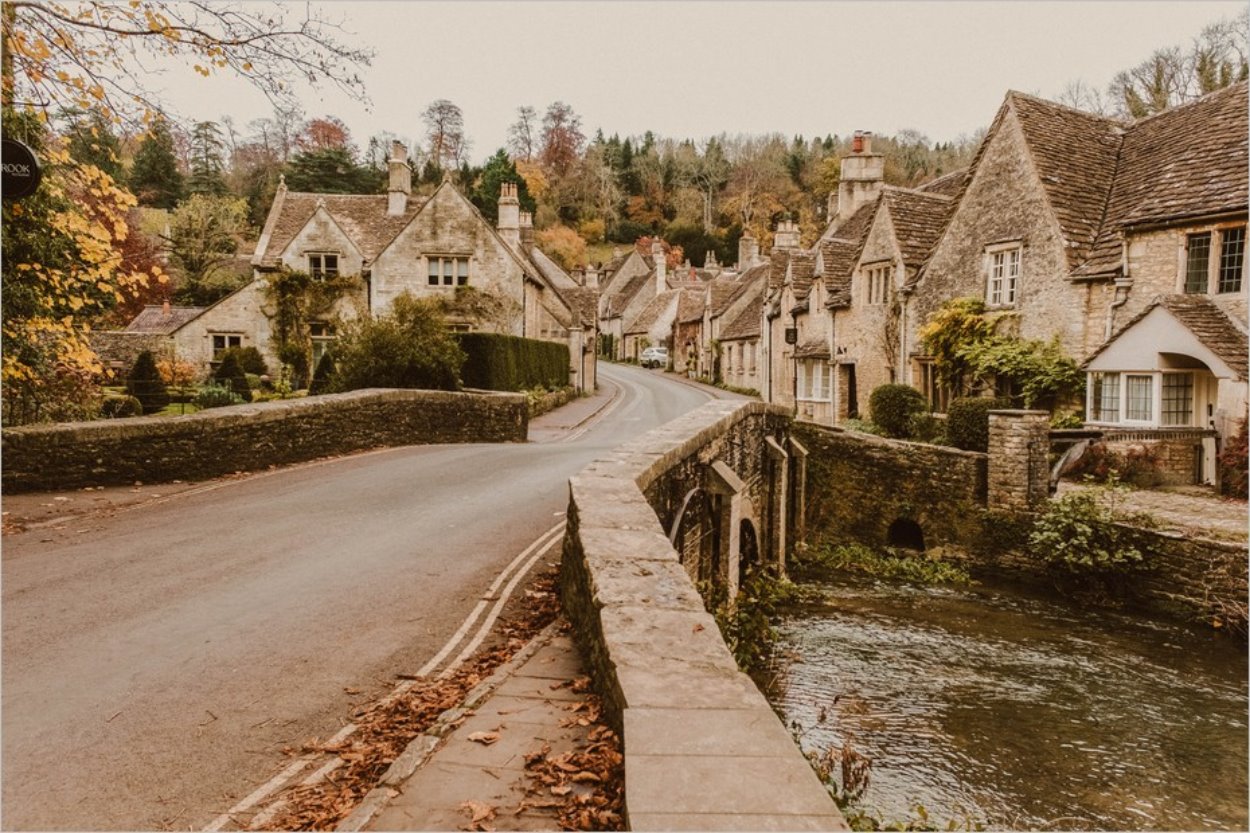 12. Staithes, North Yorkshire
The village of Staithes is not far from Whitby. It is bordered by large cliffs and is also in the heart of the North York Moors National Park. It is a fishing village, where the famous "Captain Cook", one of the most famous British explorers, was based.
There are pretty cottages there, you can eat freshly caught lobster or look for fossils on the beaches… It's not for nothing that this coast is nicknamed "the Dinosaur Coast", it is a region prized by geologists!
Where to stay in Staithes?
There is no hotel in Staithes, so you can rely on the charm of a bed & breakfast like The Royal George or the Endeavour.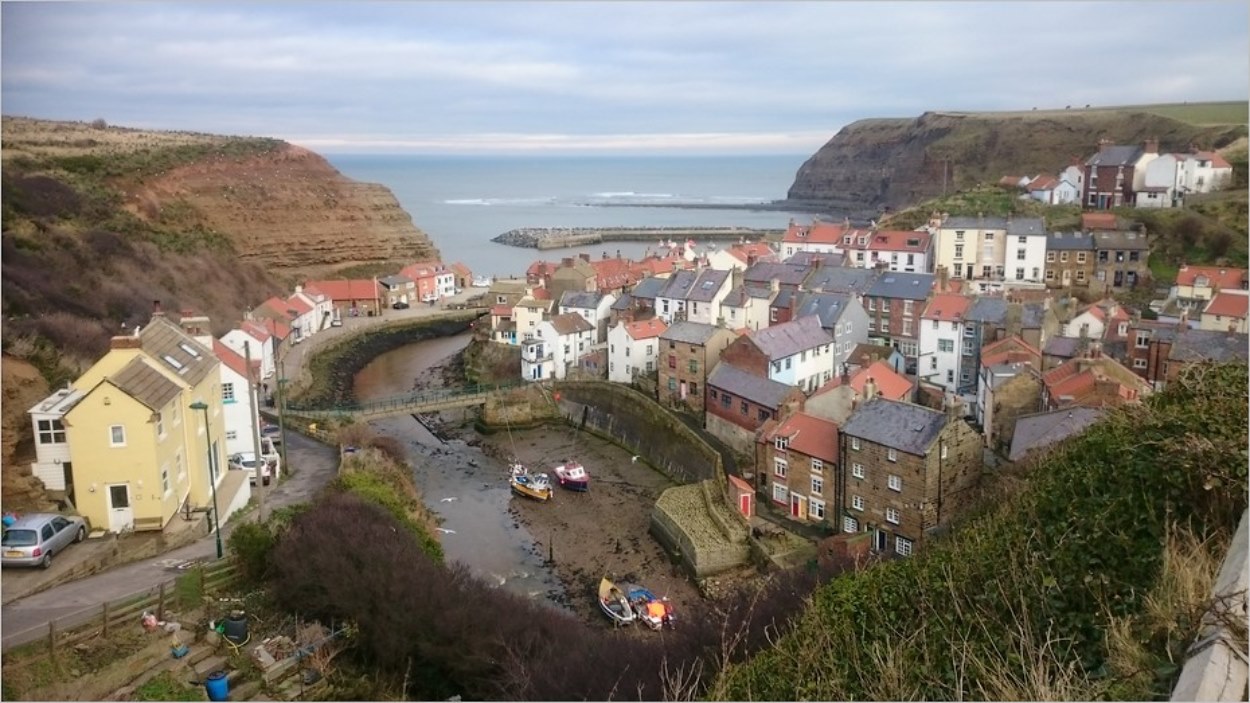 13. Seven Sisters Park in Sussex
Large white chalk cliffs that plunge steeply into the sea … A majestic landscape and a river that meanders through the meadows… Sunsets that have nothing to envy to the most heavenly destinations. That's Seven Sisters, a natural park in the south of England that you can easily visit on a day trip from Brighton.
Where to stay? I advise you to stay in Brighton, where I give you some good addresses a little later in the article. This is the most convenient way to get to Seven Sisters Nature Park.
What activities ?

14. Brighton
Brighton, precisely, let's talk about it! I would not say that the city has as much charm as some villages in my selection but when you wonder what to see in England outside of London, it is one of the places not to be overlooked.
A popular destination for young English people and well-to-do families in London for a weekend by the sea, Brighton combines the appeal of a coastal town with the liveliness of a pier with its rides reminiscent of American beaches… Not to mention the charm of the Lanes district with its many small shops and its unique architecture!
Where to stay in Brighton?

What activities ?
To find out more, you can check out my guide to planning a weekend in Brighton.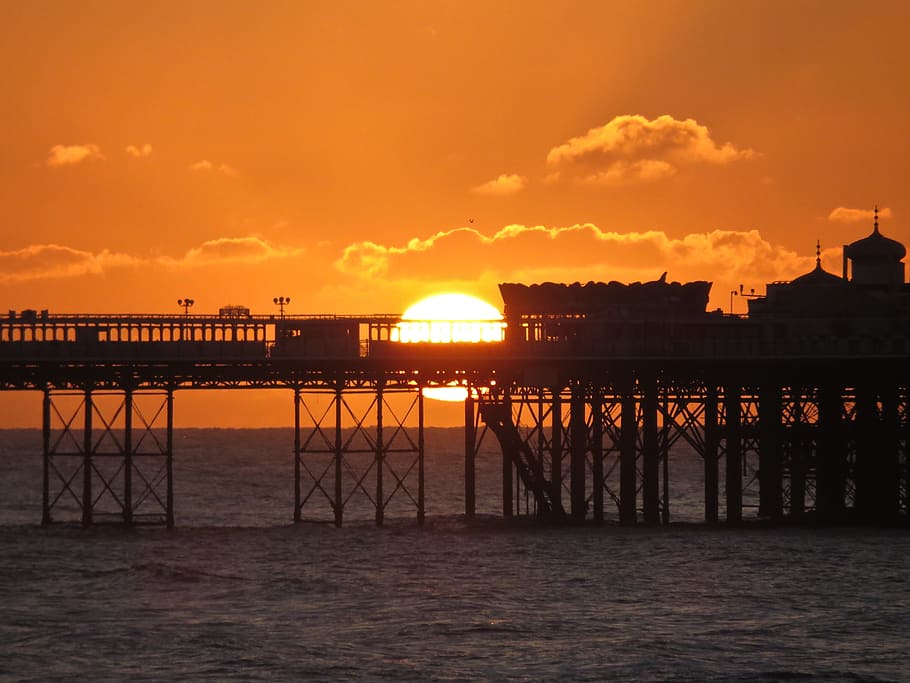 15. Brecon Beacons National Park in Wales
Brecon Beacons is above all… a mountain range! It only culminates at 886 meters above sea level but when you know that the highest peak in England only reaches 978 meters… you say to yourself that it's not so bad after all! The mountain is in the middle of the national park of the same name.
On site, you can first go hiking and discover the peaks, including Pen y Fan, the highest. It's very well supervised (when it's very windy, they even watch the area by helicopter to be able to come to the aid of any hikers in difficulty) and the view is magnificent.
You can hire a boat to spend the day cruising the Brecon Canal, visiting landmarks in the park such as Brecon Cathedral, Tretower Castle or Llanthony Priory. Not forgetting the Sgwd yr Eira waterfalls…
Finally, don't miss a visit to the Penderyn Distillery. Even if you don't like whiskey, it's interesting. If you're driving, don't worry, instead of the tasting we can give you some whiskey "to go"!
Where to stay?
I recommend three establishments located in different places in the national park: The George, in Brecon itself The Tanners Arms, in Devynock
The Cawdor, in Llandeilo.
What activities ?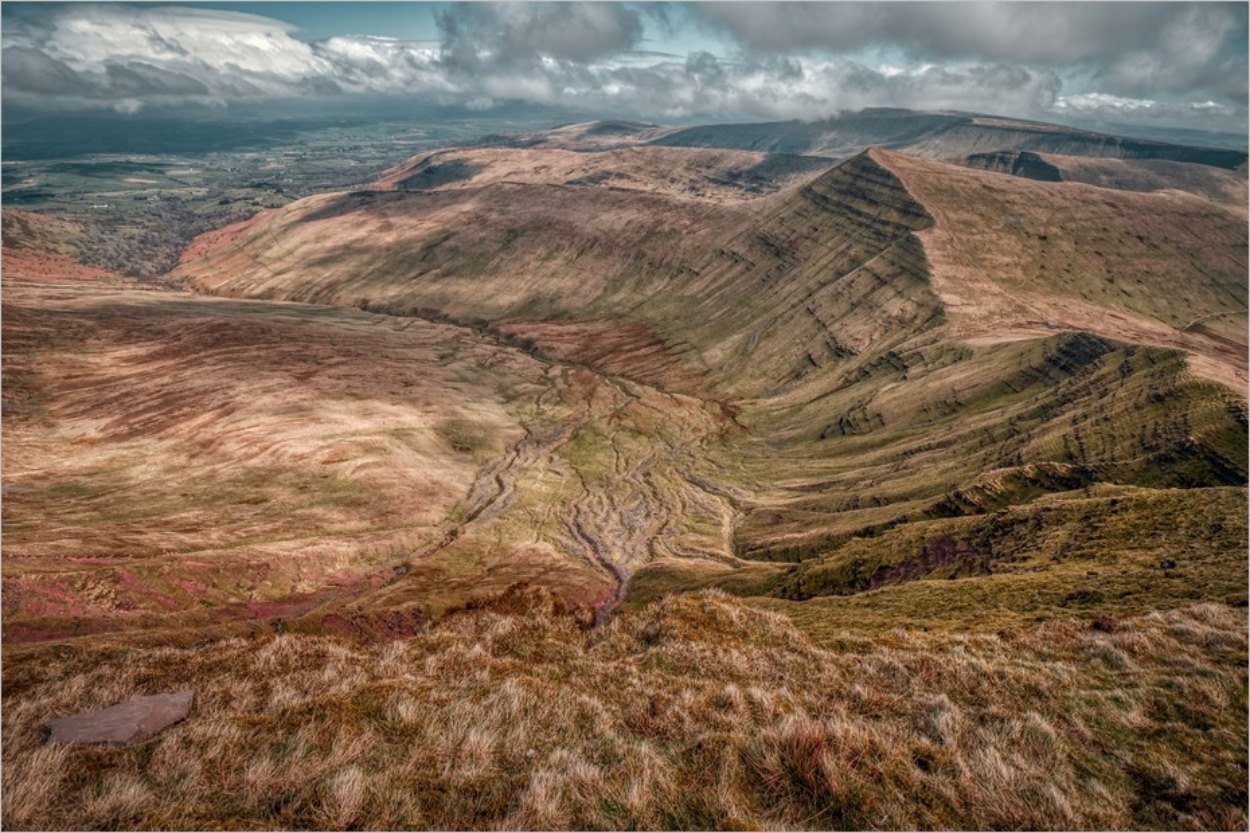 16. Chester
Chester is a city located south of Liverpool. Unlike other places on my list, it is a "real city", of reasonable size (around 80,000 inhabitants). However, Chester has a very authentic side, in particular because you can admire the largest ramparts in England (nearly 3 kilometers of ramparts!), testimony to its medieval past.
There are many magnificent buildings, a castle, the second most photographed clock in England after Big Ben (that of Chester is called the Eastgate Clock), old towers or even a unique local feature in the world, the Chester Rows.
The Rows are quite astonishing constructions where you often have to go down a few steps to access the ground floor (located, therefore, a little below ground level)… while the first floor is lower than a first ordinary floor. And above all, there is a kind of gallery that serves the shops and other places that are there.
Finding entire streets built like this is unique, we have never seen this type of architecture anywhere else in the world.
Where to stay in Chester?
What activities ?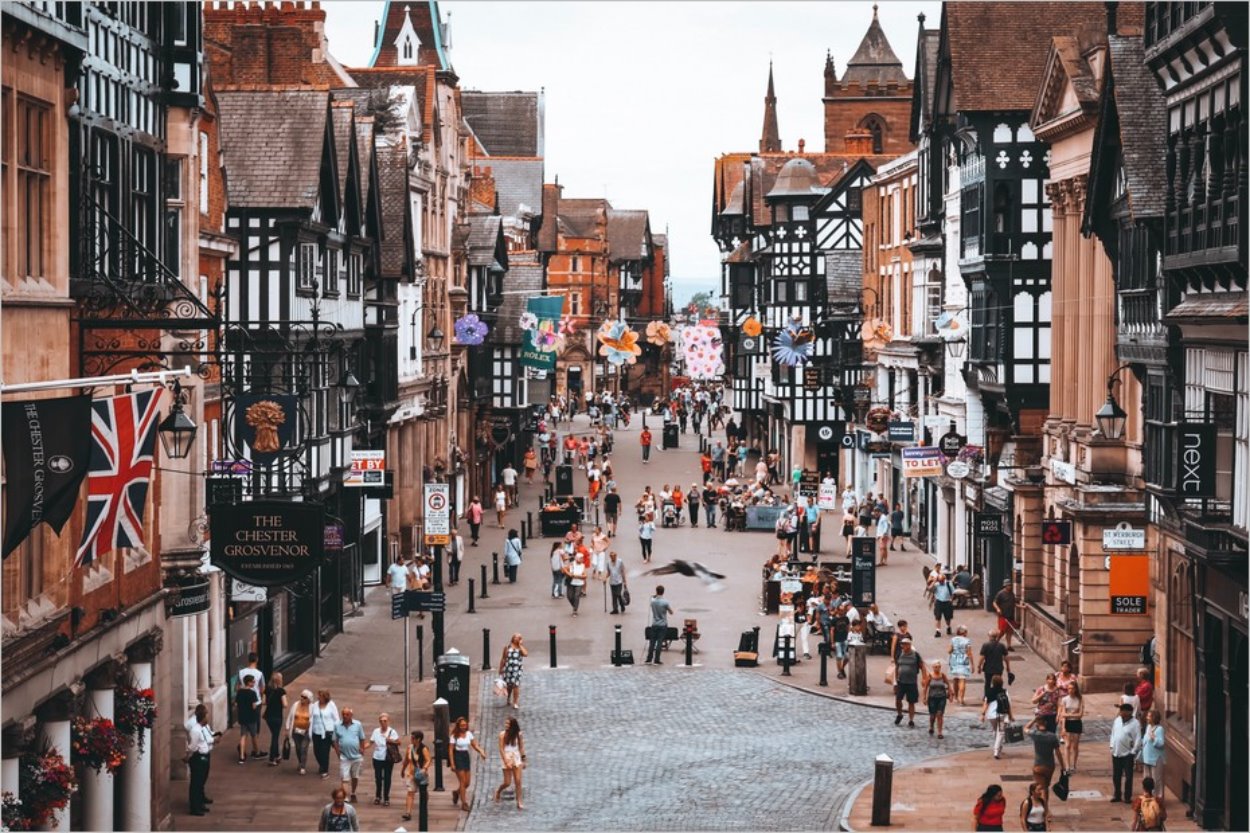 17. What to see in England? Bath, of course!
Bath is often quite well known to the French and it was where I stayed on my very first trip to England during a school trip. I have since returned with pleasure, because it is a very pretty city!
There are a lot of things to discover on site: Roman baths in the heart of the city (it was a public bathing place and it is very well preserved), many theaters with renowned directors who make residences in the city, the Royal Crescent and its arched buildings, many museums…
Bath is an hour and a half by train from London.
Where to stay in Bath?
What activities ?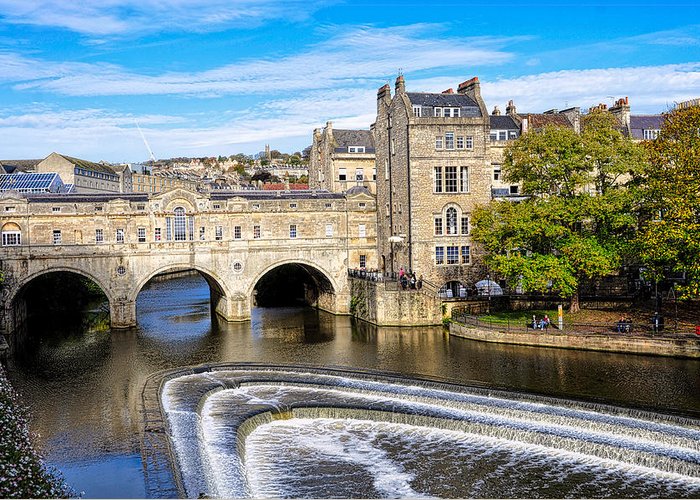 18. New Forest National Park
If you've seen the movie Titanic or are familiar with the liner's tragic story, you must have heard of the city of Southampton, a huge port city in the south of England from which the ship departed for its first (and alas last trip.
Southampton is an interesting stopover for anyone interested in the Titanic, but don't miss the nearby New Forest National Park, too.
In reality, New Forest is a vast area of ​​moorland and woodland only part of which is officially 'classified' as a national park. Either way, you can enjoy beautiful nature, see animals roaming free, visit Buckler's Hard where almost all of Admiral Nelson's fleet was built, admire Exbury Gardens and their flowers right from the start. arrival of spring…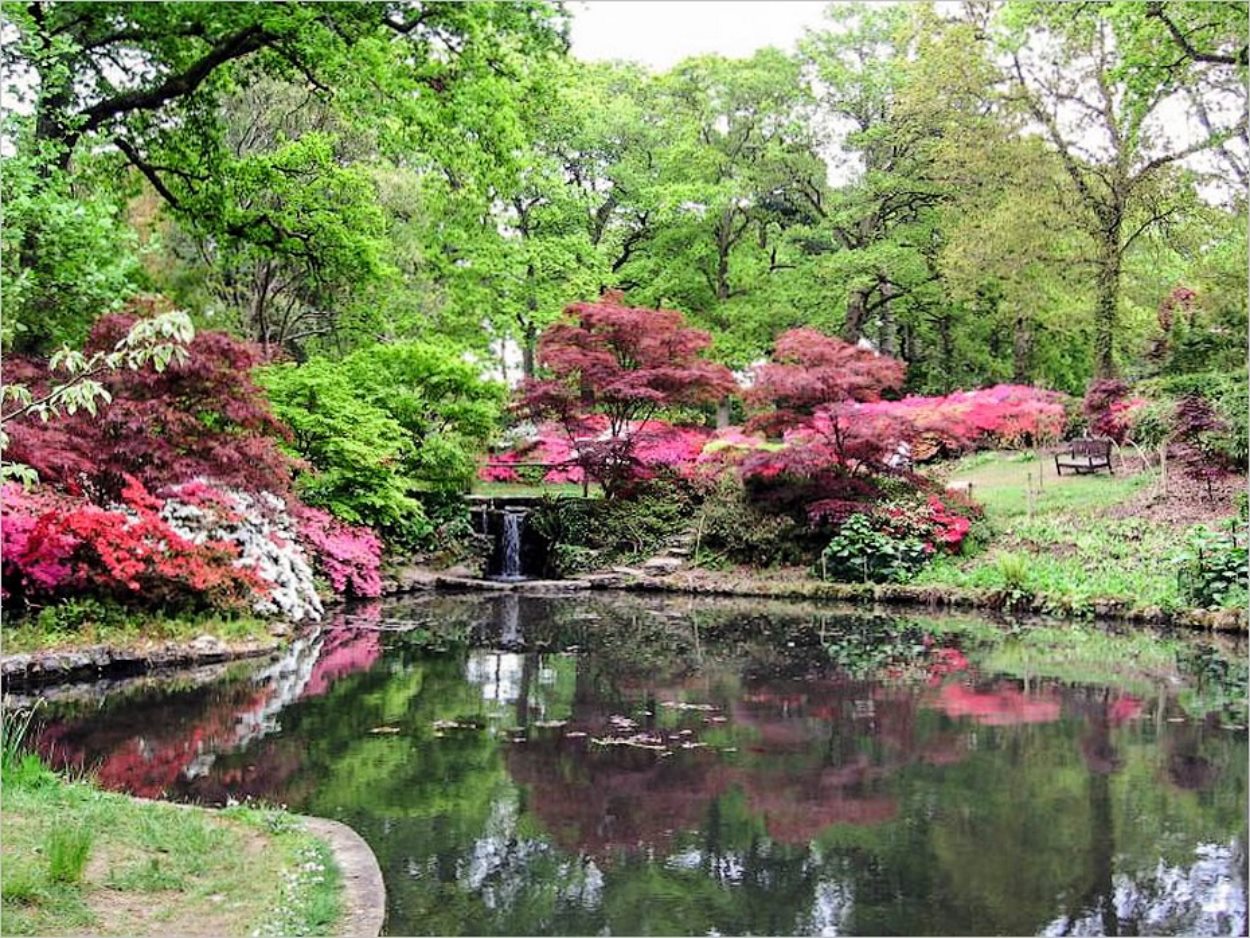 There is also the New Forest Reptile Center to learn all about the reptiles and amphibians that live in the UK (lizards, snakes, toads, frogs). If you're not a fan of this kind of critters, visit the New Forest Wildlife Park instead where you will find birds and animals such as sea lions, lynxes, wolves, foxes and even hedgehogs (#pointmignonnerie)!
The Wildlife Park collects sick or fragile animals that can no longer live in the wild without exposing themselves to great risks, this is the case of the little hedgehogs that live there.
Where to stay near the New Forest?
You can find plenty of quality accommodation in Bournemouth (west of the New Forest) or Southampton (east of the New Forest). If you want to sleep in the heart of the national park, I recommend the Thatched Cottage located in Brockenhurst or the Spot in the Woods in Lyndhurst.
What activities ?
19. Hastings
Hastings is this city nestled between two hills at the top of which you can reach by taking a funicular. It is this castle in ruins, beaten by the winds, which dominates the sea from the heights. These are old neighborhoods where you can take the time to live.
It is a city that can be easily visited on foot , by taking the train from Brighton (1h05) or from London (about 2h).
Where to stay in Hastings?

20. Wells et ses environs
I think that at this stage, I have a little trouble hiding my passion for medieval towns. I find them ultra-photogenic because they are full of old buildings, unexpected constructions (towers, ramparts), superb viewpoints. And Wells, precisely, is a medieval town.
For the record, I discovered the city by hearing about "Cheddar Gorge"… and as a big cheese lover, I wondered what cheddar was doing there ("He says he doesn't see the report ").
Verdict: the village of Cheddar (which gives its name to the cheese… and is also known for growing strawberries – which is unrelated) is home to Cheddar Gorge, in which the oldest complete skeleton in the country has been found. (9000 years), nicknamed… the man of Cheddar.
The Cheddar Gorge, located 20 minutes from the city of Wells, is one of the places to visit at all costs in the region because they are so beautiful.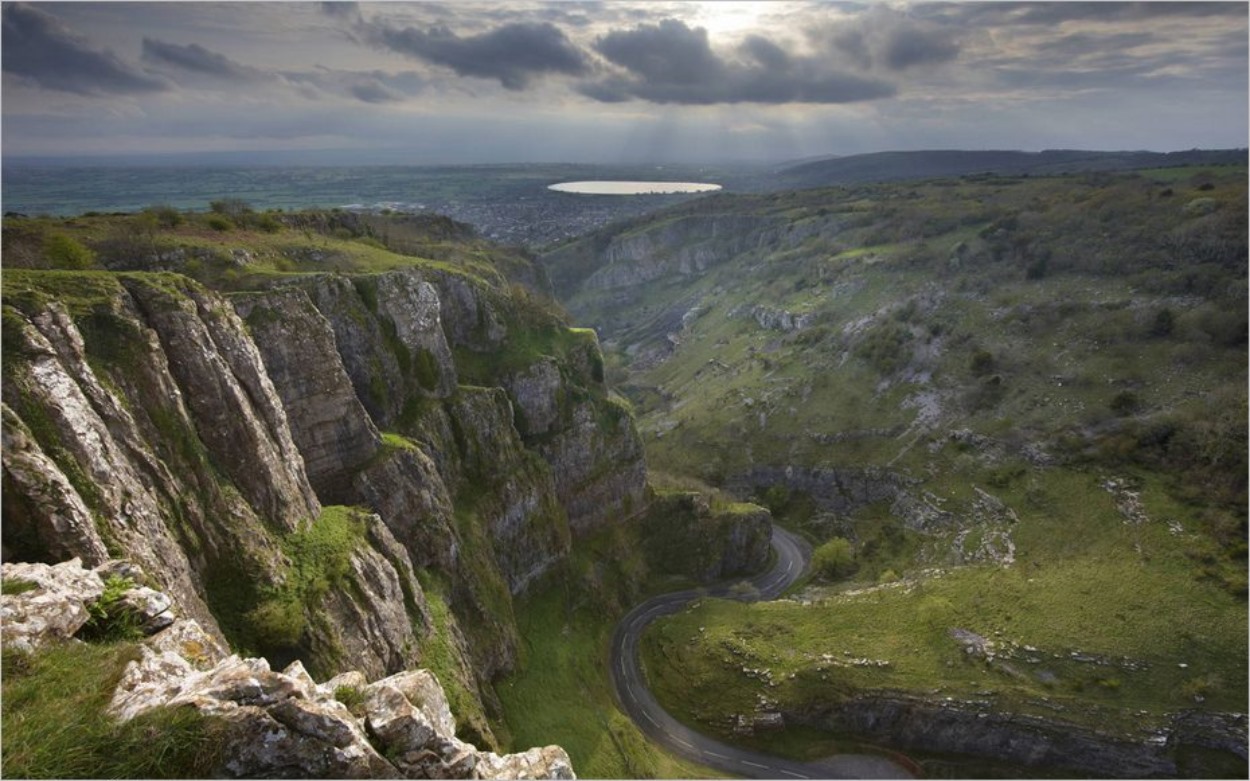 Wells, located southwest of Bath, is otherwise a very pretty town, with places that look like they haven't moved for 700 years, like Vicar's Close below.
Where to stay in Wells?
Right in the city center, I recommend the Best Western Plus Swan hotel which allows you to visit the heart of Wells on foot or, for more moderate budgets, the White Hart Inn, also located two minutes walk from the cathedral of Wells. Wells.
What activities ?
If you can't stay in Wells, it's possible to visit the Cheddar Gorge region and the town of Glastonbury from London with this day trip.

21. Lincoln
Lincoln is the city that goes up! From year to year, it gains places in the ranking of the favorite towns of the English… 100,000 inhabitants, a castle and an organization somewhat reminiscent of that of Hastings since the town is half built on a hill.
There is therefore "Lincoln Uphill", whose altitude is higher than "Lincoln Downhill"… and typical old districts such as Bailgate, accessible from a beautiful hill, Steep Hill, which has nothing to envy to the Montmartre district in Paris !
Where to stay in Lincoln?
I recommend three hotels located in the center of Lincoln, to easily visit the historic center on foot: the Castle Hotel, housed in a listed building | The Tower Hotel, a few minutes walk from the cathedral | The Bronze Pig, 5 minutes walk from the castle.

22. Robin Hood's Bay
Located near Whitby, this small village has an amazing name, "Robin Hood's Bay". And even more amazing, no one knows exactly where the name comes from! A legend says that vile French pirates were about to loot the boats of the fishermen on this coast… but when faced with Robin Hood, they would have surrendered and the brave Robin would have returned the stolen goods to the villagers, prompting them to name the village in his honour.
In reality, Robin Hood's Bay was not always perfectly innocent… because the village had a real network of underground passages and narrow alleys on the surface, conducive to smuggling. Above all, alcohol, tobacco and tea were imported from the rest of Europe, clandestinely, to avoid taxes. Today, people mainly come here because the village is authentic and full of charm, there are plenty of rocks to explore, where natural pools form when the tide is low.
If you are not afraid, take the walk offered by Whitby Storyteller at nightfall, you will learn all about the local legends while strolling through the narrow streets of Robin Hood's Bay…
Where to stay in Robin Hood's Bay?
At the Aldersyde bed & breakfast , very well located for everything on foot | At the neighboring Grosvenor Hotel, 5 minutes from the beach | At the Bramblewick bed & breakfast , located really right next to the beach.
What activities ?
Note that it is possible to visit Robin Hood's Bay from York, during a combined excursion with the discovery of the superb coastal town of Whitby.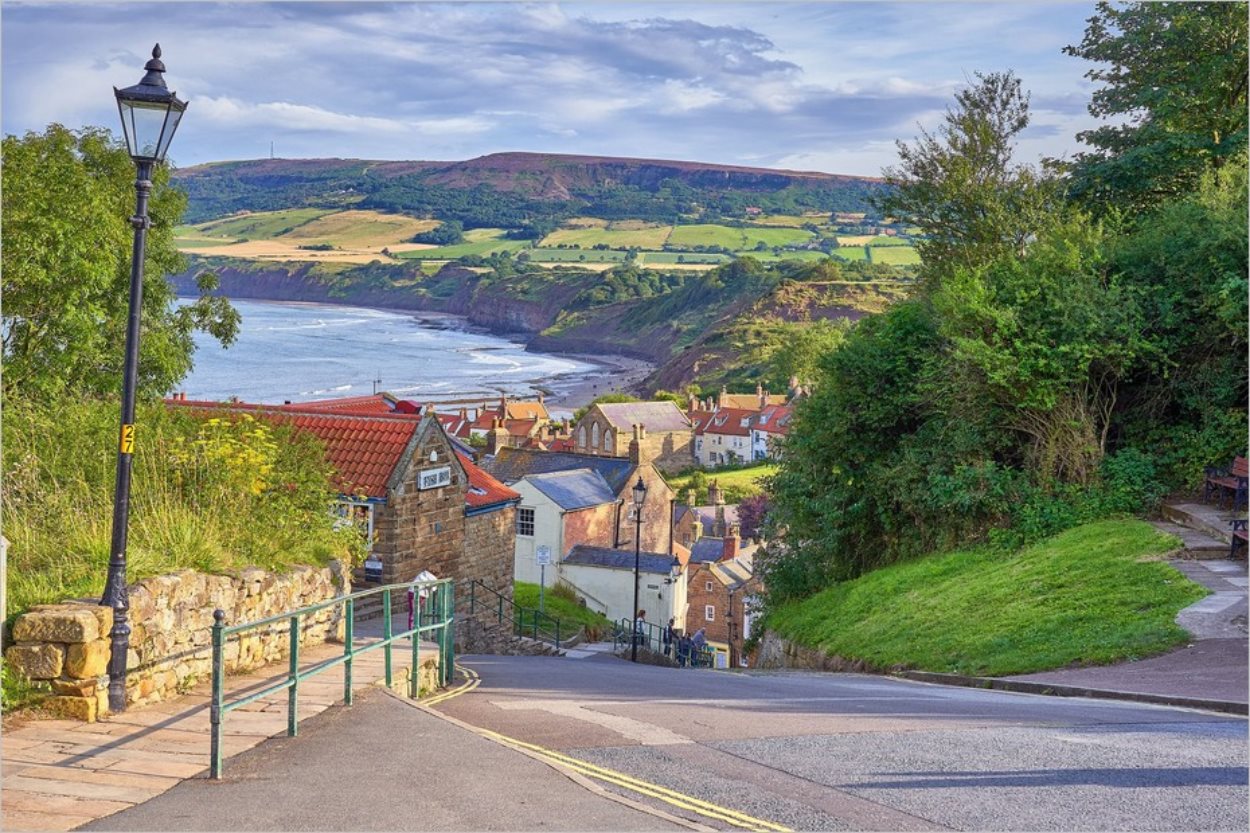 If these 22 ideas don't inspire you, don't hesitate to discover my other articles on England or explore other destinations on the blog!
Are you going to UK? Read also: