3 weeks in China: recommended itinerary
China is a huge country (9.6 million square kilometers, or about 17 times the France!), In the tourist boom, and 3 weeks are well understood not sufficient to visit in its entirety. It is therefore necessary to plan your itinerary, to optimize travel and avoid unnecessary miles!
I therefore present you with a suggestion of a typical itinerary that I made for my last China itinerary, with advice of visits and accommodation.
So, what to visit in China in 3 weeks?
Discover now the places of essential interests with this 3 weeks China itinerary!
Day 1-2: Guangzhou
The city of Guangzhou is the first step of this China itinerary. With 12.7 million inhabitants, it is the third most populous city in China, behind Shanghai and Beijing.
I chose to start my trip from the south of China for a simple reason: the climate! In early April, it is still rather cold in Beijing, so keep it for the end! (And I did well, given the perfect time I had for my few days in the capital :-). The other thing is that by taking a ticket with international flight + local flight, the local flight will cost you most of the time only a fraction of the price you paid by reserving it alone!
Guangzhou is a green city, and there are really a lot of parks! For your first day in China, in order to recover from jet lag I recommend you to go for a ride to Yuexiu Mountain, a huge park located in the northern part of the city. You can then continue on  Liu Hua Hu Park, which is not very far and accessible on foot.
If you are motivated to go on an early morning excursion, you can also go to Baiyun Mountain, a little away from the city, which offers a nice view of Canton on sunny days!
The city of Guangzhou is also beautiful to see at night: Take a ride to Zhujiang New Town, the business district. (Zhujiang New Town / pearl river new town subway stop on line 3)
Walk to Huacheng Square, a huge square that represents modern China! In addition to illuminated skyscrapers, an underground shopping arcade and green alleyways, you'll see hundreds of Chinese tourists come, like you, to discover the city of Guangzhou by night.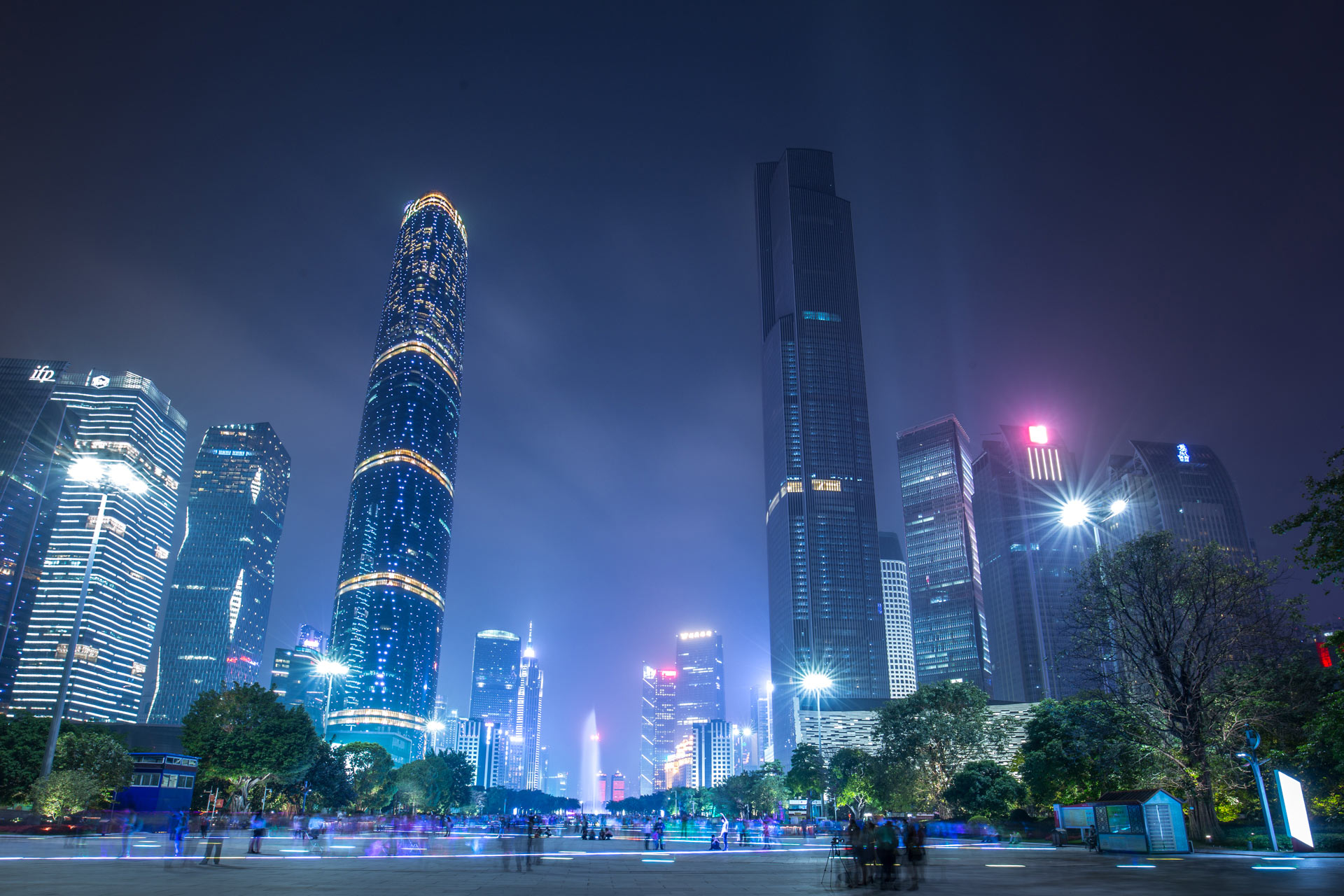 The Guangzhou Opera is also located on this square, you can admire its modern architecture perfectly highlighted in a mirror of water. If you have the opportunity, attend a show, just the interior architecture reminiscent of a spaceship is worth it!
Huacheng Square is also the perfect place to see the Guangzhou tower and its multicolored lighting.
You will find more details about Guangzhou in my full article: Top 16 things to do in Guangzhou
Accommodation in Guangzhou
The most important thing is not to be too far from a metro station, so you can move easily.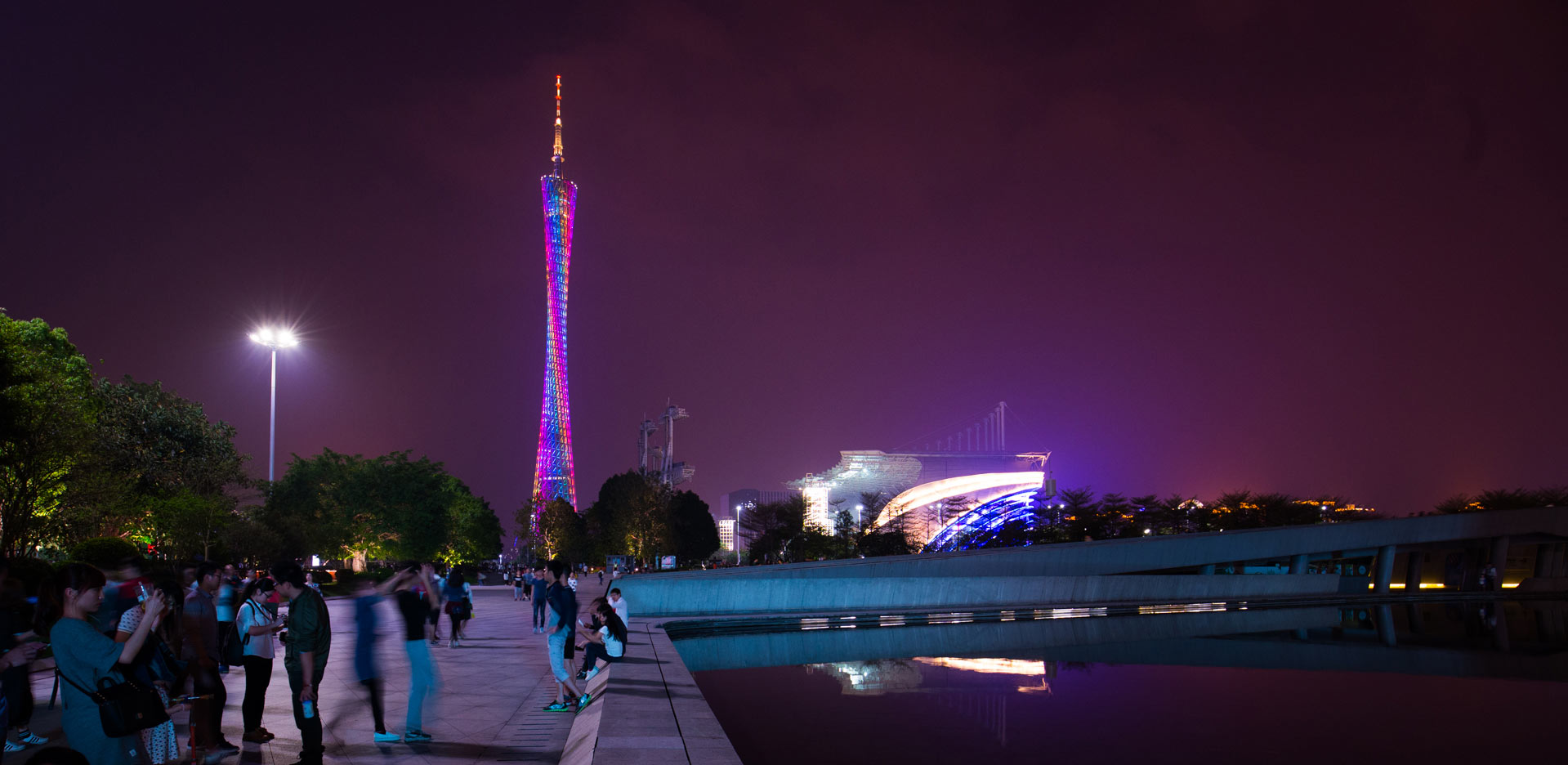 Day 3: Kunming
For the 2nd leg of this 20 or 21 day China itinerary, head to Yunnan for the rest of your stay in China, with Kunming, the capital of the province, as your first stop. First go to Kunming Station to drop off your baggage at the check in order to be completely free.
You will then enjoy this half day in Kunming (between the plane and the night train to reach Dali ) to visit the park of Green Lake (also called Green Lake in English or Cuihu in Chinese), a very relaxing park with a large lake where it will be possible to rent pedal boats.
You will also see dancers in traditional costumes as well as buildings with typical Chinese architecture. You will also find an area with street vendors of souvenirs and food!
After the visit, return to Kunming station and Dali direction for the rest of the China itinerary!
Guangzhou to Kunming Transportation
For this itinerary, I advise you to fly in the morning from the airport of Guangzhou which will allow you to enjoy half a day in Kunming before taking the night train direction Dali!
More detailed information about Kunming are in this article: Top 10 Things to Do in Kunming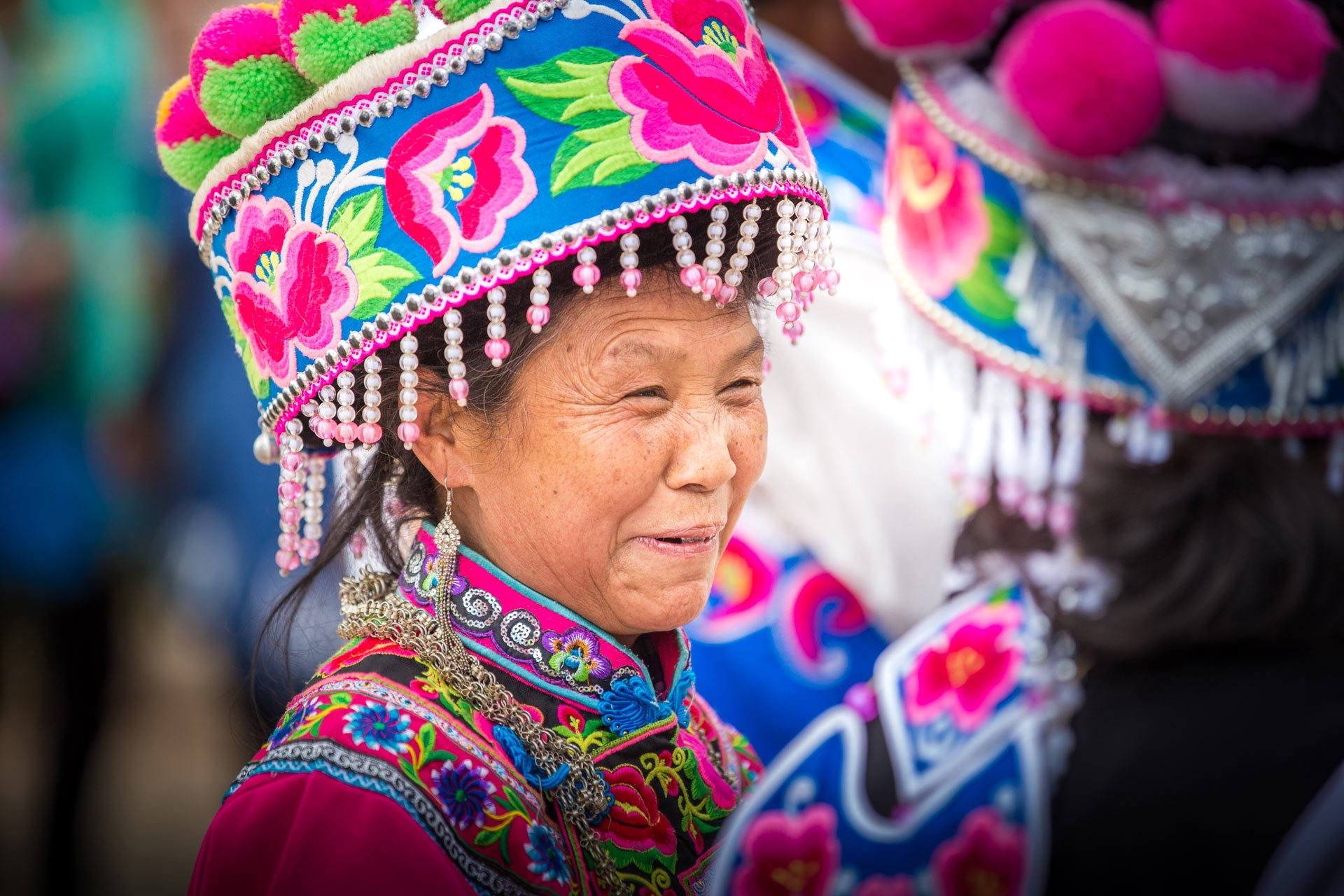 Day 4-6: Dali
The next stop on this 3-week China itinerary is Dali Town , located on the shores of Erhai Lake and more specifically "  Old Dali ", the old town located about fifteen kilometers from Dali.
From the station, you can take a taxi to get there. Old Dali is also closer to all the major activities in the area than the main city.
I recommend the hotel Erhai Gate No1 Hotel, it is simply the best hotel of my China itinerary. It's quiet (rare in China!), Ideally located, tastefully decorated and the owners are adorable!
Start by climbing on the roof terrace of the hotel and take some pictures of the city! Also take 1 hour or 2 to walk around the old town and its shopping streets. Old Dali has a very pleasant peaceful atmosphere!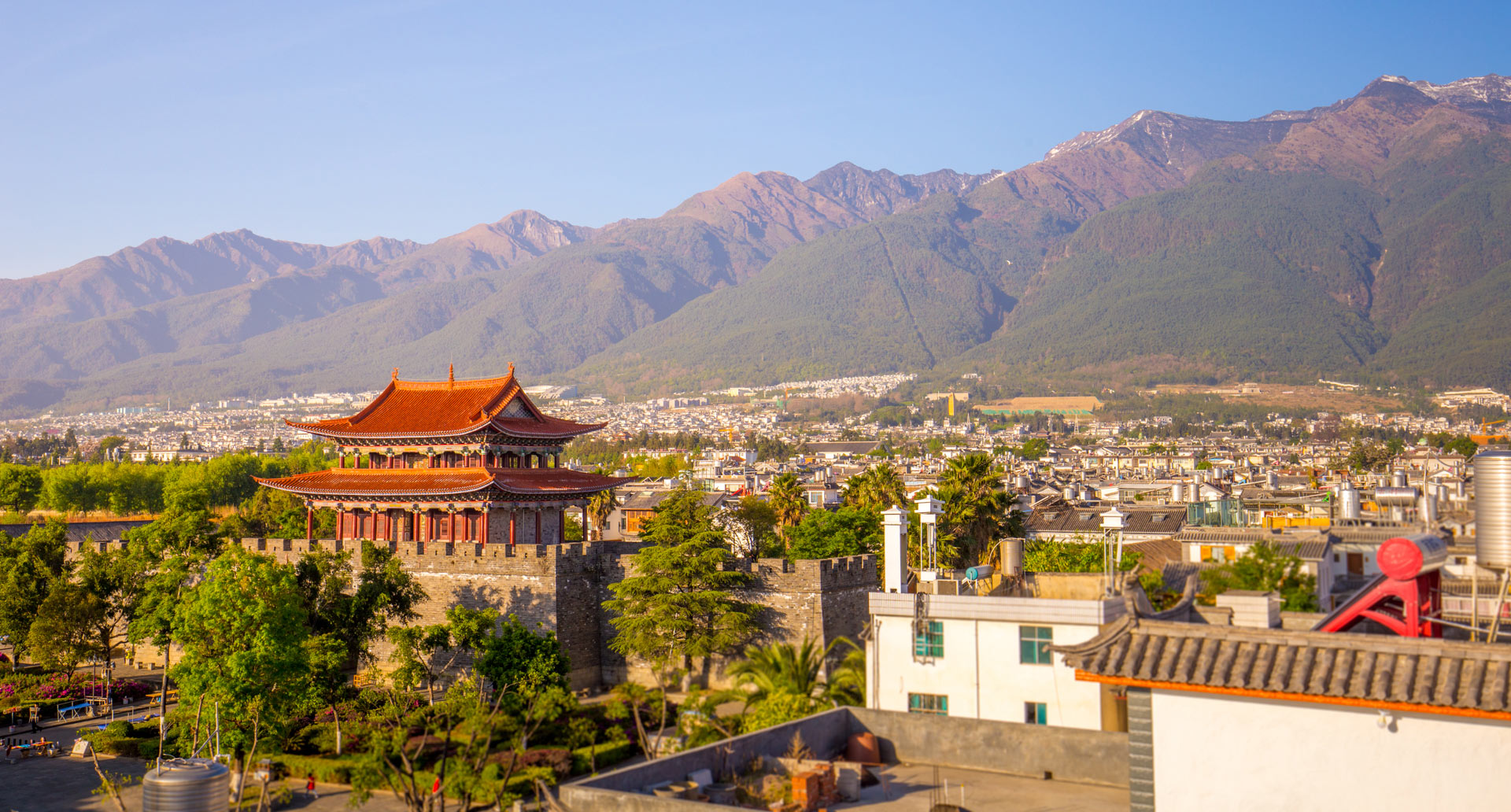 On these 3 days, take a day to go to Cangshan Mountain.
You will take the gondola, quite impressive (built by Poma for that matter, a French company!) To join the paths of walk. At the highest point you will reach an altitude of 3900m, so be sure to cover yourself (plan a windbreaker and thermal underwear ).
The walking paths are wooden with stairs, everything is super safe, no need to be a confirmed mountaineer to go there. The view of Lake Erhai at the bottom is sublime!
Depending on the season, you will even see the beautiful blooming azaleas that cover the mountain (yes, at over 3000m altitude!)
The bravest can also not take the gondola, and do everything on foot!
In addition to the mountain, the entrance to Cangshan also allows you to visit the movie sets located at the foot of the mountain: Tianlongbabu Film Studio.
Another attraction of Dali is the temple of the 3 pagodas. Do not trust his name, it's not "a temple", but a whole series that you will visit! It's big, very big, so plan at least half a day to see everything without having to run everywhere.
For the third day, I advise you to go for a walk on the shore of Lake Erhai, it is possible to rent bicycles and / or to take a cruise, for example to Putuo island.
Kunming to Dali Transport
You will not really have any other choice than to take the train, so I suggest you a night train that goes well with the morning flight Guangzhou – Kunming
All information to visit Dali are in our article: Top 10 Things to Do in Dali
Accommodation in Dali
Erhai gate No1 Hotel : This is my huge favorite in Dali, and even of all my China itinerary! I just wanted to settle there, I had never felt it on a trip! In addition, the rates are very reasonable: Double room from 35 euros per night.
Sabbath Bontique Inn : If there is more room at Erhai, it's also an excellent choice, just a little more expensive: 55 euros per night
Da Li Hostel Le Tu International Hostel : A funny name, but it's not everything: It's also clean and not very expensive: perfect For a budget trip! Double room from 8 euros per night.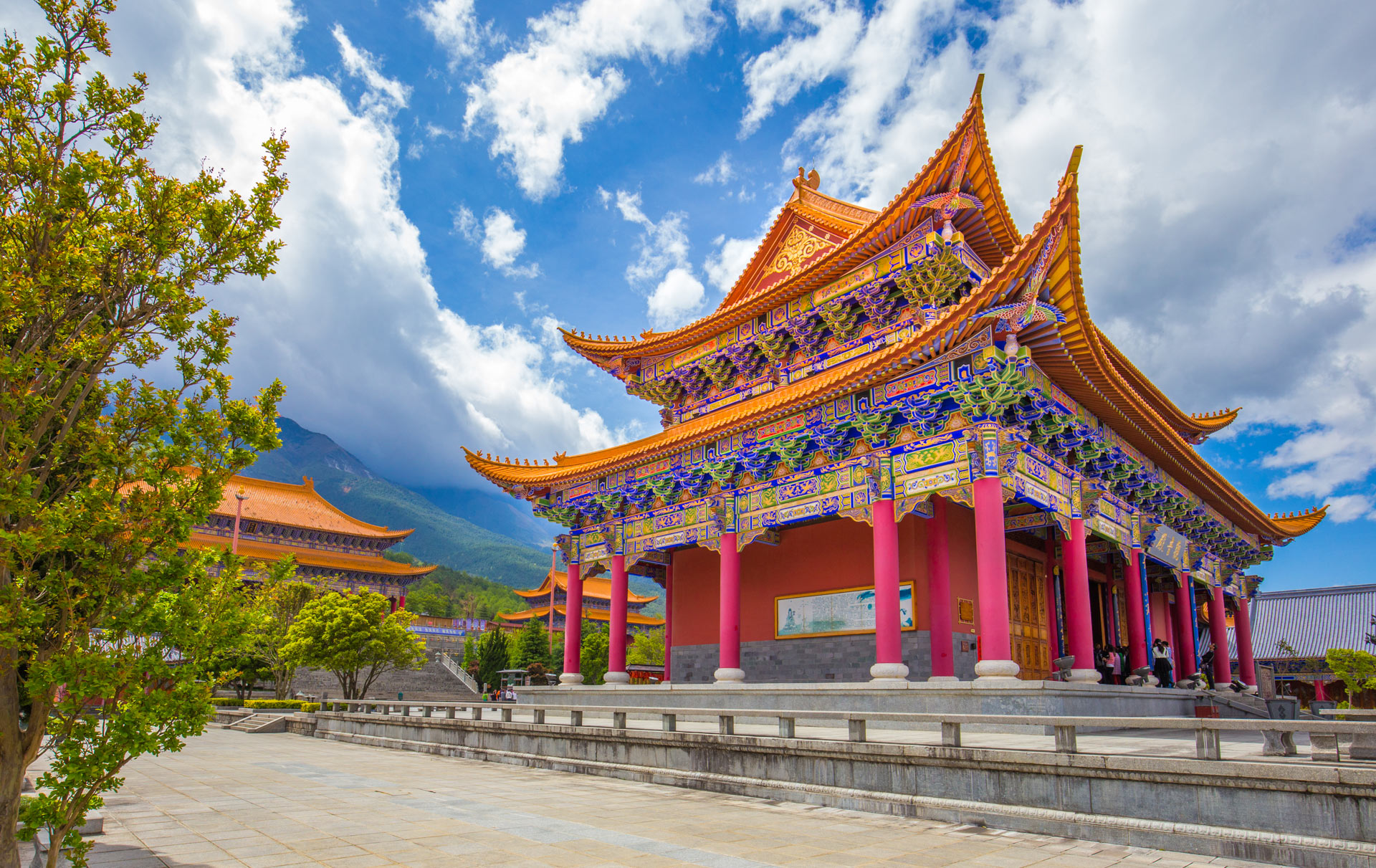 Day 7-9: Lijiang
Departure from Dali in the early morning for Lijiang, very popular for its UNESCO-protected Old Town. A must see during your twenty days China itinerary!
The first thing to do in Lijiang is of course to soak up the local atmosphere in the old city. It is extremely touristy, and it is not uncommon for the main streets to be crowded with tourists, but the magic still works.
A heady music escapes from small shop selling djembes, peach blossoms beautifully dressed instead of water mills, and detours of a lane, you come across a shady square with restaurant terraces along small channels.
And that those are really allergic to the world are reassured, just take a few steps off the main street to end up practically alone!
Get out of the old town at watermill square and go to Black Dragon Pond. This pond with the bridge, the temple and the mountains in the background is beautiful!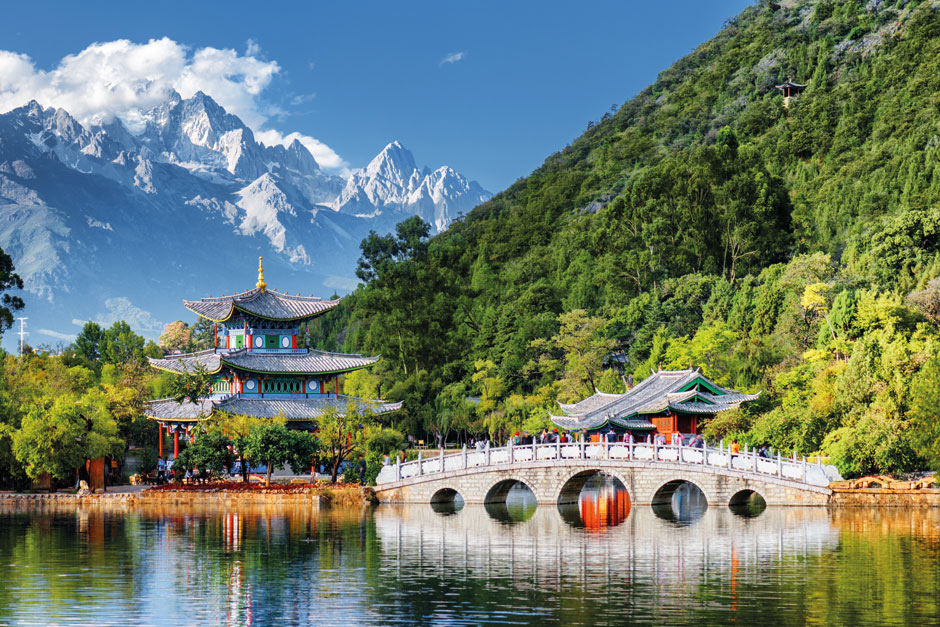 For your 2nd day in Lijiang, you can go on an excursion out of the city. I recommend going for a ride to Yulong Snow Mountain (Jade Dragon Snow Mountain) and Blue Moon Valley.
There are organized departures from Lijiang, the tours are the 2 during the day and include the equipment (coats and oxygen, Jade dragon snow mountain is more than 4500m above sea level) + a meal stop in a community is very practical level organization!
It takes about 550 – 600 yuan for the day (80 euros).
If you liked the old town of Lijiang, I suggest you visit the village of Shuhe, south of Lijiang (accessible by city bus). It's in the same style, with (a little) less tourists!
There is also a Buddhist temple that you can visit for free, but do not be fooled (if you speak Chinese). At the end of the visit, they offer you a consultation with a monk, who in less than 5 minutes you will lose 500 yuan for some food supplements!
And yes, a Chinese friend was well made to have this day the: /. With the transport from Lijiang, count between 2 and 4 hours of visit, following if you stop in a restaurant or not!
Even more authentic, the villages of Baisha (8km north of Lijiang) and Yuhu (15km) are worth seeing for the discovery of a traditional Yunnan, "off the beaten path! "
Transport from Dali to Lijiang
The journey from Dali to Lijiang is feasible by train (2h), by taxi or by car with driver. Check with your hotel, they are likely to know drivers to recommend!
All information to visit Lijiang are in our article: Top 11 Things to Do in Lijiang
Accommodation in Lijiang
The old town is rather noisy at night, so it is important to choose a place away from the main streets. Here is a selection of some hotels that I recommend for their unbeatable performance / price ratio!
Landscape Taoyuan Inn : Quality accommodation in a quality double room at 12 euros per night in Lijiang? It's possible! At this price, you will be outside the old town, about 10 minutes walk (but suddenly really quiet!)
Lijiang Yue Tu Inn : Double room from 33 euros. My big favorite in Lijiang, and the price is still very correct! If there is no more room, try the Ling Long Xiao Zhu, I heard that good!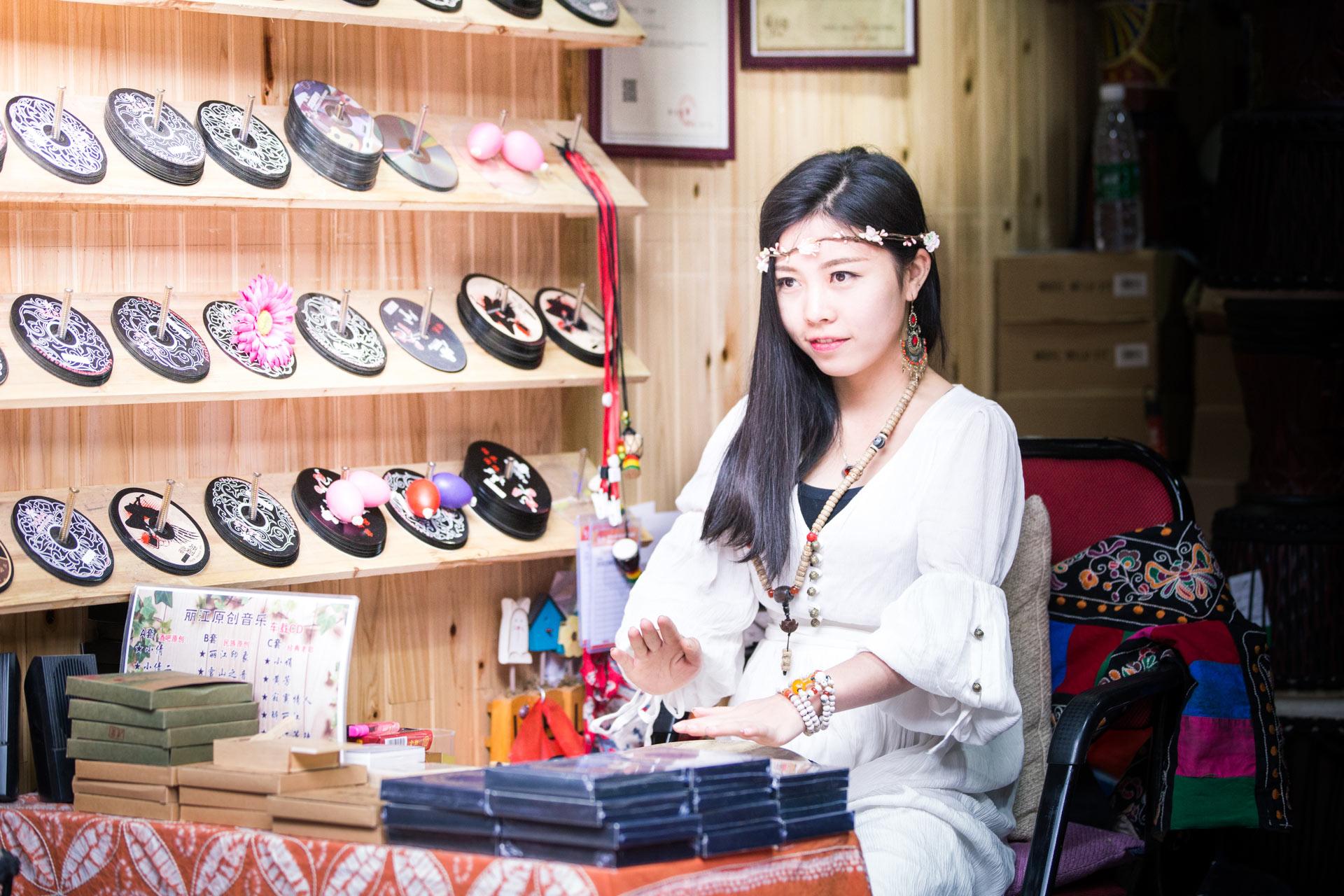 Day 10-13: Guilin and Li River
We continue this 3-week China itinerary with the region of Guilin , considered the most beautiful in the country, with its green hills of improbable shapes overlooking the Li River. If you visit China in 19, 20 or 21 days, it would be pity to miss!
Transportation to Guilin should have occupied a good part of your first day, the time to drop off your luggage at the hotel, you probably will not really have time to enjoy the city day. Go out to find a nice little restaurant and enjoy this evening to rest.
The next day, departure by bus to Yangdi, a small village on the banks of the Li River. There is about 1 hour of bus to get there (with a change for a mini bus, ask the driver, he will be able to indicate it to you without problem ). It will take about 20 yuan for the whole thing.
Yangdi is the starting point for a magnificent 15km hike to Xingping along the river. For this hike, you will cross the Li River 3 times, by boat (allow about 10 Yuan for each crossing), the first time on your arrival to Yangdi. In my opinion, this is the best way to discover the landscapes of the region!
The journey time is 4 to 6 hours, during which you will cross 6 villages and enjoy the magnificent views of the river. There is no difficulty on this path which is perfect for beginner hikers.
This hike does not seem to be feasible at this time, the ferry crossings have been closed, the time of construction of the East Li River Ecological Zone. It is supposed to reopen in 2-3 years.
So you have 2 choices:
Go to Yangshuo on a Li River cruise departing from Zhujian Pier 30 km south of Guilin. The cruise lasts 4 to 5 hours. In the afternoon, take a bike ride or bamboo raft on the Yulong River. Then take the bus to Xingping to get to the point of view "  20 yuan banknote  " for the sunset and the night.
Go to Xingping directly and arrange to be early, to make the new "Nine horse hill circular Hike" hiking loop as explained here
If I chose to spend the night in Xingping for this route, it's because the village is much quieter and more authentic than Yangshuo, the most famous city in the region. It is therefore a much more relaxing place to spend the night and see the sunset!
Once arrived in Xingping, the most important thing is to arrange to be at the point of view of the 20 yuan banknote (This is the view with the 3 hills that you see on this ticket – ask for the "20 yuan banknote " to the reception of your hotel) to miss nothing of the beautiful sunset!
In the meantime, visit the small village and walk around. You can already go to the corner of the landscape of the 20 yuan banknote to spot the places!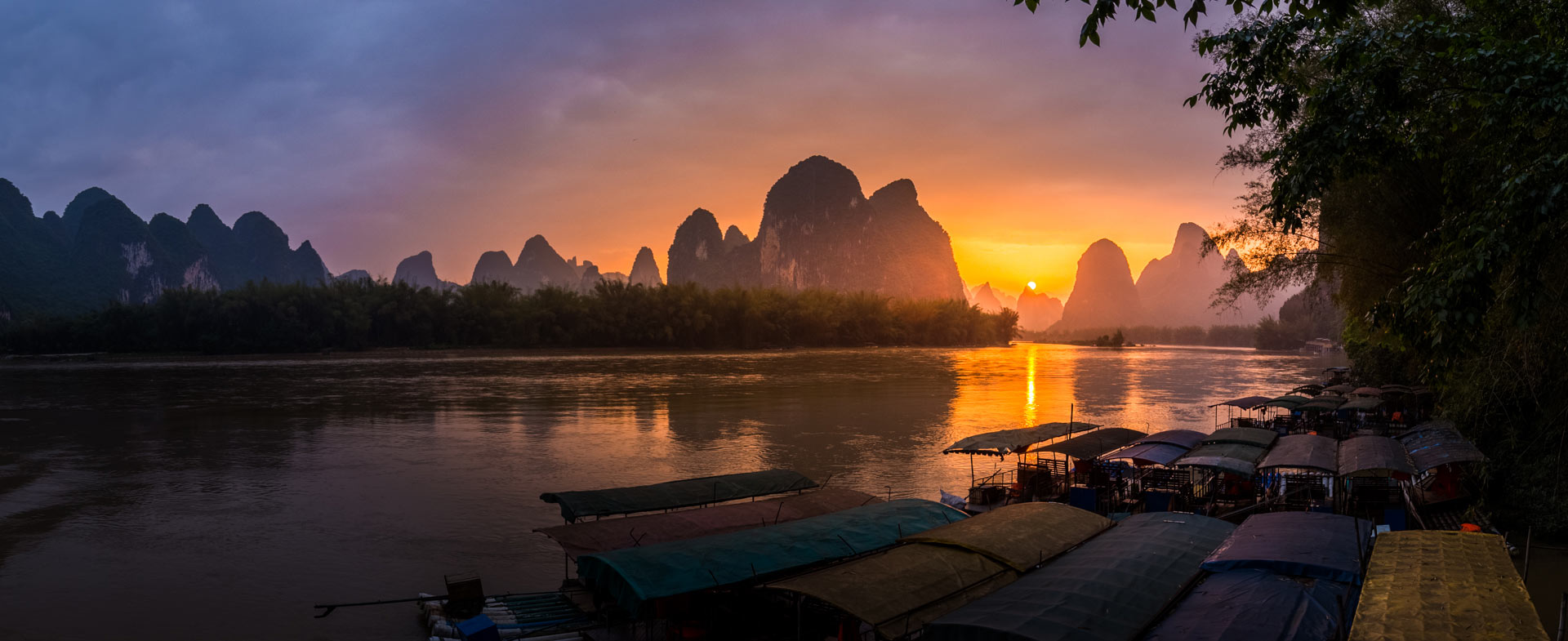 the next day, the bravest can get up at dawn and climb a Laozhai hill and see the beautiful sunrise on the river and surrounding karst formations.
Then, departure for a 5-7h hike that will take you not far from Putao, or you will take the bus back to Guilin.
For the departure, we must take the road that leads to the point of view of the ticket of 20 yuan to the end, and cross with the ferry (10 yuan).
Ask about your hotel, it's a great ballad, but it is absolutely not known, so no info on the internet. I was lucky to find a traveler who worked at the hostel in exchange for accommodation and who made the journey with me and a Dutch backpacker!
At the end of the hike, you will come across a big road where you can take the bus to Guilin, which often passes. Last night in Guilin.
All information to visit Guilin are in our article: Top 12 Things to Do in Guilin
Accommodation in Guilin
The ideal is to spend a night in Guilin, then leave your suitcase (or big backpack) at the hotel and go for a night in Xingping, before returning to Guilin for your last night in the area.
Sky Palace Hostel : Nice 3 * hotel located on the banks of the Li River, near the area of ​​2 rivers and 4 lakes which is accessible by foot. The view from the roof terrace over the city is breathtaking! Bed in dormitory from 6 euros and double room from 24 euros per night.
Aroma Tea House : This 5 * hotel is conveniently located on the edge of Banyan Lake, and offers lake view rooms. This is my favorite in Guilin for its unbeatable price / performance ratio: night in a double room from 55 euros!
Accommodation in Xingping
This Old Place Youth Hostel International : The best hostel in Xingping, just across the river with a beautiful rooftop terrace. The point of view of the "20 yuan banknote" is about 15 minutes walk.
Yangshuo Xingping Island Resort : Located a little away from the village, it's my choice for a more upscale stay in Xingping! Night in a double room from 65 euros.
Transportation from Lijiang to Guilin
Fly to Lijiang airport for a flight with a stopover in Kunming (There is no direct flight Lijiang- Guilin). Then, bus from the airport to downtown Guilin.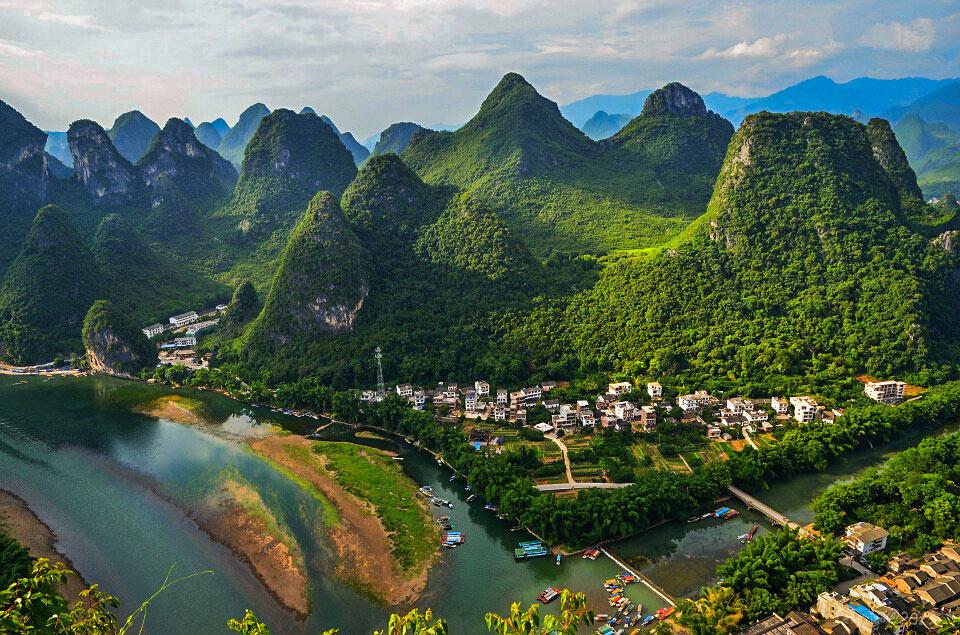 Day 14: Hangzhou
Hangzhou is a tourist city, but it is not necessarily very popular with Western tourists, who consider it more like a crossing point to go to Mount Yellow (Mount Huangshan), your next stop.
On this 3-week China itinerary, you will have about half a day in Hangzhou after arriving by night train from Guilin.
The first thing that surprised me was the size of the Hangzhou East Railway Station, which is super impressive with its 30 platforms and ultra modern architecture. It's like being in the international airport of a capital!
From the station, go to your hotel to drop off your luggage (I suggest you a few in the city center, which will allow you to enjoy your half day to discover the city).
Once you have gotten rid of your suitcase, I advise you to visit Hefang Street, the tourist / shopping street of Hangzhou, and the former residence of Xueyuan Hu. Then continue towards the West Lake and walk in the parks that borders it! There are a lot of food stalls in the area, so take the time to enjoy your dinner!
The next day, go to the Yellow Mountain (Huangshan). To be quiet, you can leave your big suitcase at the hotel, as you will come back for a night after Yellow Mountain. Take the necessary for 2 days in Huangshan in your backpack!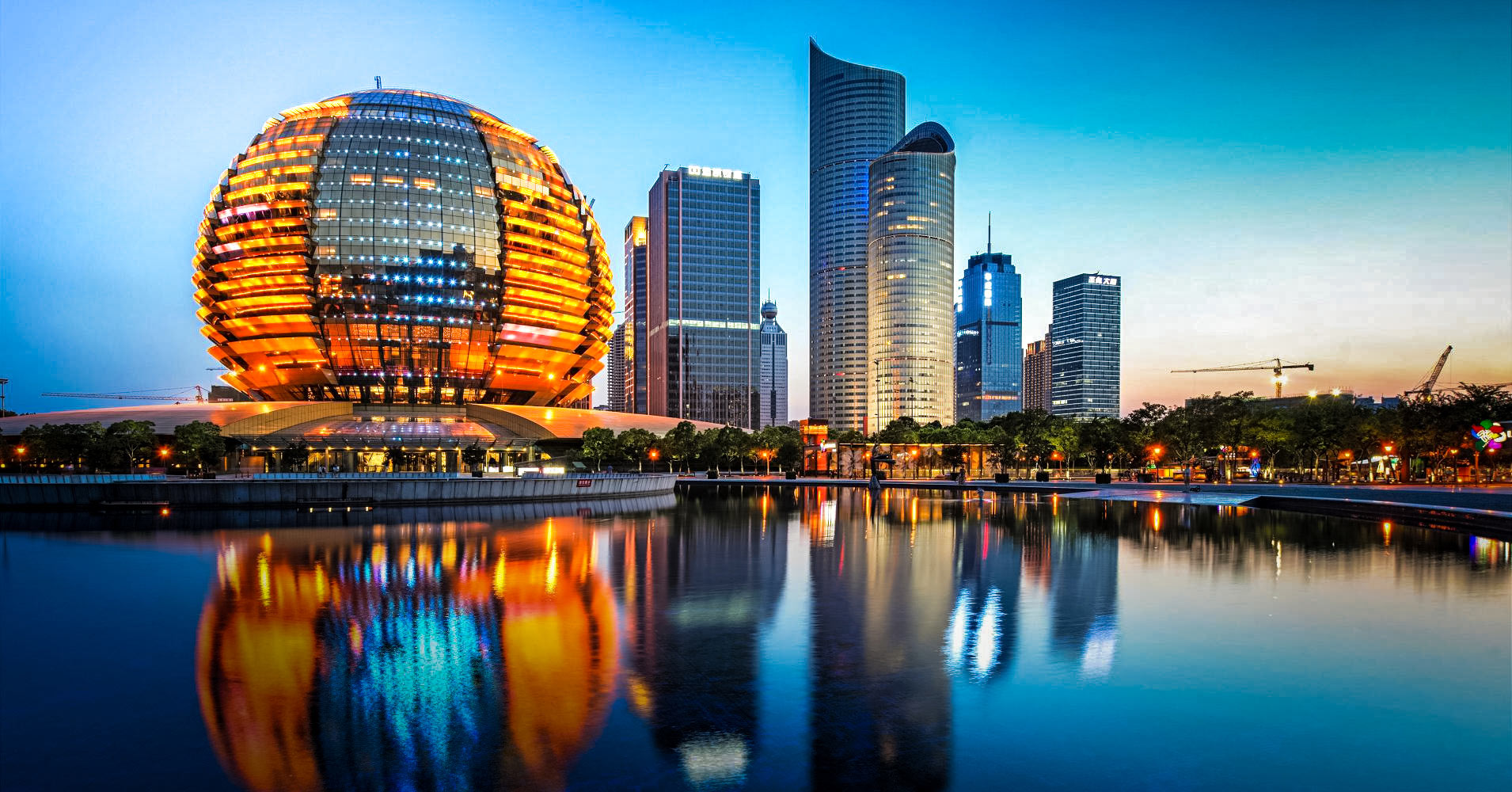 Accommodation in Hangzhou
Westlake Youth Hostel Manjuelong Branch : Hostel located in the West Lake area. Very well furnished, bed in dormitory with integrated bathroom from 7 €, breakfast at 4 €. Free WIFI. Quiet garden with barbecue.
Holiday Inn Express Hangzhou Huanglong : Conveniently located in Xihu District, very well placed for visiting West Lake. Huge modern and bright room from 60 € per night, including breakfast. Free WIFI.
The East Hotel Hangzhou : Luxury hotel 5 minutes walk from Wulin Square and 10 minutes drive from West Lake. Room with refined and comfortable design from 96 € per night, breakfast included. Wifi and free parking.
Transportation from Guilin to Hangzhou
By plane, the journey takes 2 hours and there are 2 flights a day.
By train, it is best to take a night train from Guilin Railway Station. There is a 15-hour train ride, which is what I chose for my 3-week tour in China. The day train only takes 8h, but you lose a day!
Day 15-16: Yellow Mountain – Huangshan
Take the bus in the morning towards Tangkou village, starting point of your excursion to the Yellow Mountain. It is not possible to travel to Huangshan on the same day. You will have almost half a day of rest to get back to Tangkou.
For a day without dead time, you can get off the bus before, for example in the city ​​of Huangshan (not to be confused with Huangshan Mountain, the city is about 1 hour drive).
Take a taxi or find a private driver (there are also buses, but it's a bit more complicated if you do not speak Chinese) that will take you to the village of Hongcun, a quaint ancient village classified as a World Heritage Site. UNESCO. 
It is in this village that was shot part of film "Tiger and Dragon". Then head towards Tangkou village for the night!
The next morning, first, go to the ticket office, to buy your ticket. Once you have your precious sesame in your pocket, you will embark on a bus that will take you to the cable car.
With the ticket, you will be entitled to a small map of the area, and then go for hours of stairs! Always think to inform you before with your hotel, they know perfectly the zone and will propose you a nice route according to the difficulty which you wish.
After a good night's rest in the hotel, it's time to leave Tankgou. If you have not visited Hongcun, you can do it in the morning if you wish, tours are organized from the village of Tangkou. Then return to spend the night in Hangzhou and collect your luggage before flying to Beijing.
Accommodation in Mount Huangshan
When you go to Huangshan, the village where the ticket office is called Tangkou is where you go to sleep!
Huangshan Linxi First Tower Inn : This small hotel is one of my best experiences in China. It is very clean, well placed, and the owners who speak a little english are super friendly and always ready to help you. In addition the prices are very reasonable! Night in a double room from 19 euros.
Sinotrans Huangshan Jianguo Hotel : A good choice if you are looking for a more upmarket property (4 *), always with a very good value for money. Overnight stay in a double room from 45 euros.
Trip from Hangzhou to Tangkou
To go from Hangzhou to Tangkou, the village at the foot of Mount Huangshan, you will have to take the bus from Hangzhou West Bus Station. Approximately 5 hours of journey.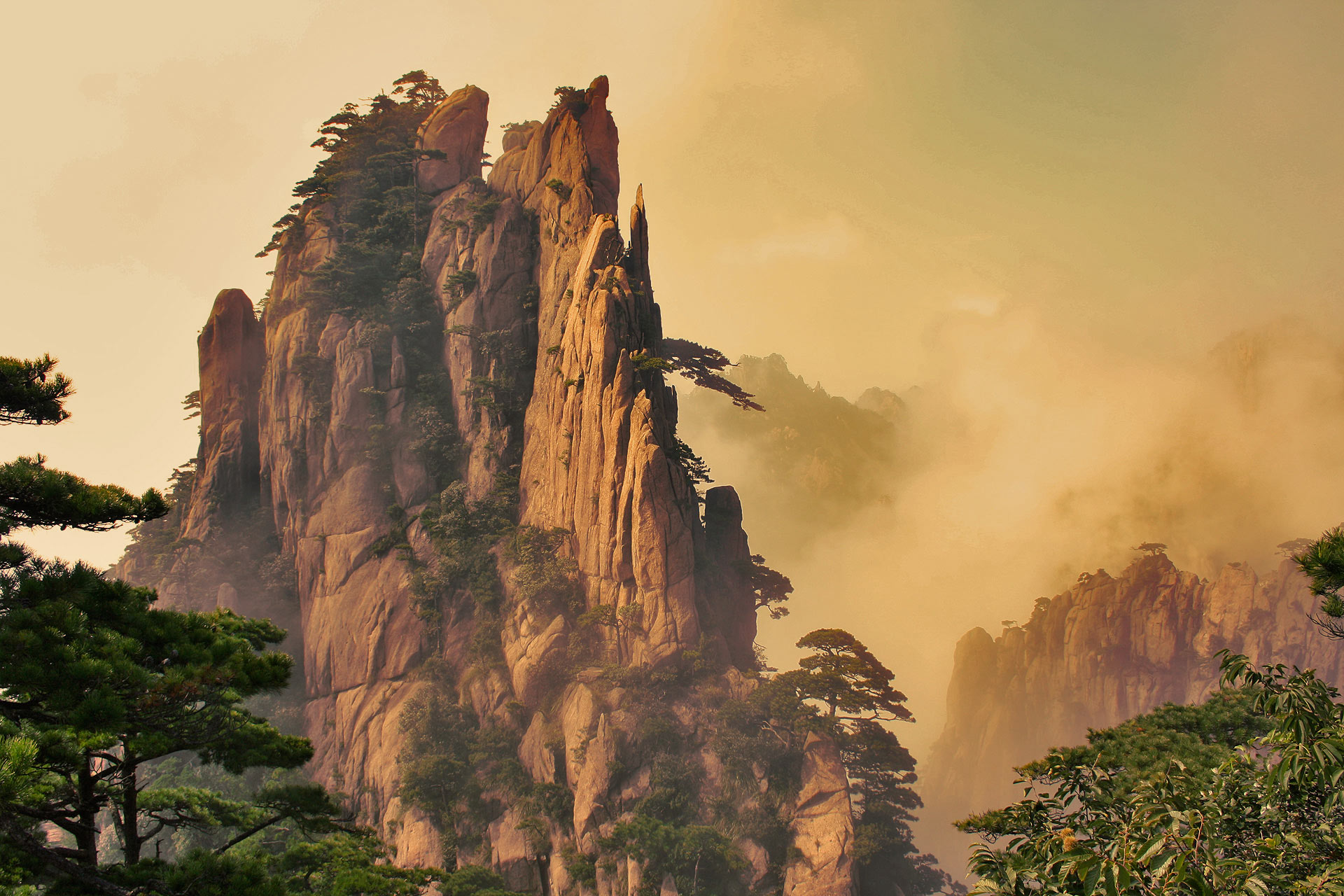 Day 17-19: Beijing (2-3 days)
A stay of 2 or 3 days in the Chinese capital will allow you to discover the main tourist attractions.
The Forbidden City is THE must visit of Beijing. Listed as a UNESCO World Heritage Site, it is the largest and best preserved imperial palace.
If you are interested in the history of China, do not miss the Palace Museum, which houses many works of art as well as the imperial treasures. You should also take 2 or 3 hours to stroll in the "hutong" (old neighborhoods) around.
Opposite the entrance to the Forbidden City is the huge Tian'anmen Square, the largest square in the world. If you leave the Forbidden City and head west, you will come across the National Center for the Performing Arts in Beijing (often also called, wrongly, Peking Opera), a few hundred meters away. Its oval dome-shaped architecture that is reflected in the basin built around is worth the trip! It is even more beautiful at night, once the lights are on.
Then head for the Qianmen Street pedestrian and shopping street, south of Tian'anmen Square. This is the most touristy street in Beijing! Do not hesitate to take a walk in the adjacent streets, which are much less crowded! It is also the ideal place to taste Peking duck from Beijing.
Another visit not to be missed in Beijing is the Temple of Heaven, located in the historic district of Xuanwu, southwest of Qianmen street. It is possible to walk there and do all the previous activities on a day.
For your 2nd day in Beijing, I suggest you visit the Summer Palace and its huge park, also classified as World Heritage by UNESCO. Between the gardens, the buildings, the lake, the lakes and canals, there is really a lot to discover! Including subway transportation from the city center, the excursion will take care of you for the day.
Accommodation in Beijing
Getting to Beijing from Hangzhou
The easiest way is to fly! The flight lasts 2.5 hours.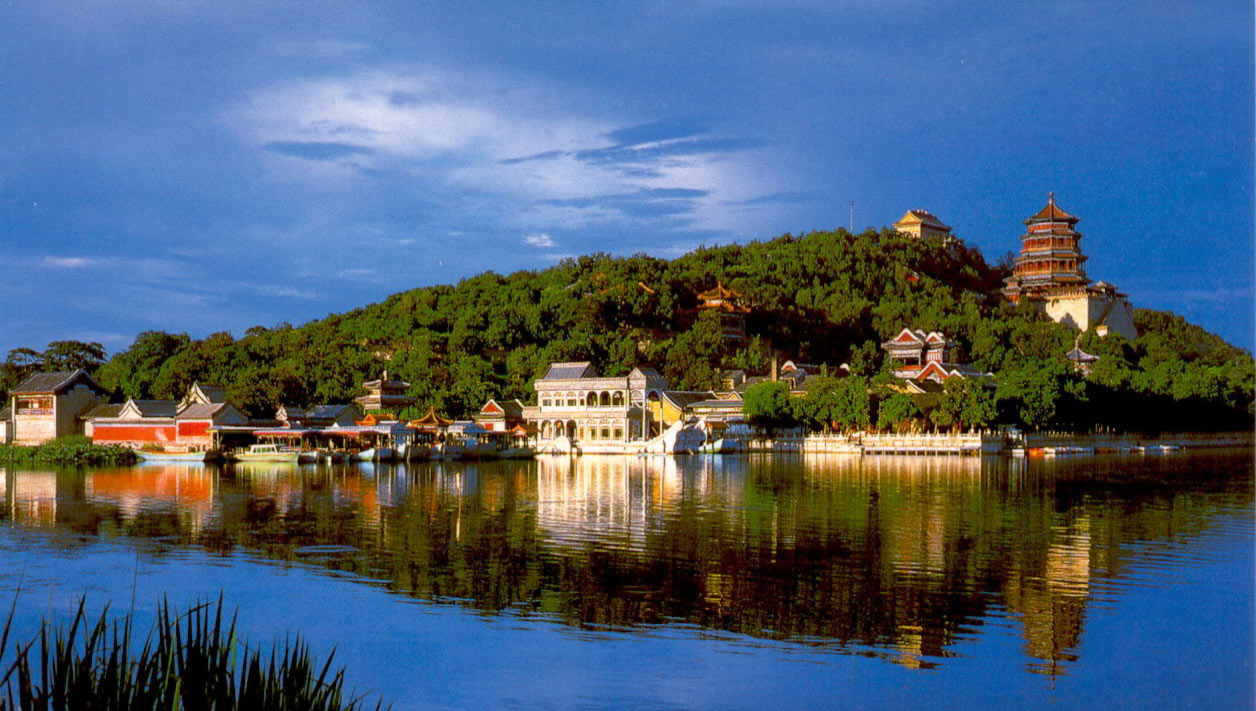 Day 20-21: Great Wall of China
Last unmissable step of this 3 weeks itinerary in China: The Great Wall!
There are several sections near Beijing that are visitable, the hardest, as often when you do not know is to choose!
In any case, I suggest you avoid the Badaling section, which is crowded, and will not let you enjoy the beauty of the place.
For this itinerary, I recommend visiting the sections of Gubeikou and Jinshanling, 120km from Beijing. I advise you to spend the night in Gubeikou, and I recommend the Chengtao Xiaozhu Folk Inn, which is super well located, 5 minutes from the Wall!

Take the bus in the late morning for Gubeikou, which will allow you, after depositing your luggage at the hotel, to have a taste of the wall!
The next day, you will be able to:
Take the 4-5h hike that will bring you, through the wall, from Gubeikou to Jinshanling. Then you visit the Jinshanling section. This is the best solution, but it is not easy!
Go to Jinshanling by car or taxi and do only this section. It's perfect for those of you who are looking for a quieter pace.
Go to Simatai by car, and do only this section. Another "quiet" version
Do only Gubeikou section, but it would be a shame, because it is not in very good condition and the Jinshanling section is, in my eyes, more beautiful.
There are really not many people to Jinshanling, when I was there, I met only 2 photographers and 2 or 3 street vendors in the towers in 3 hours of walk!
After the visit, return to Beijing by bus.
How to get to Gubeikou from Beijing?
Go first to Dongzhimen Long Distance Bus Station
Take the 980 Express bus to Miyun Bus Station
Then take bus Mi 25 to Gubeikou.
I really advise you to book your accommodation at Chengtao Xiaozhu Folk Inn as soon as possible, as this hotel is in great demand!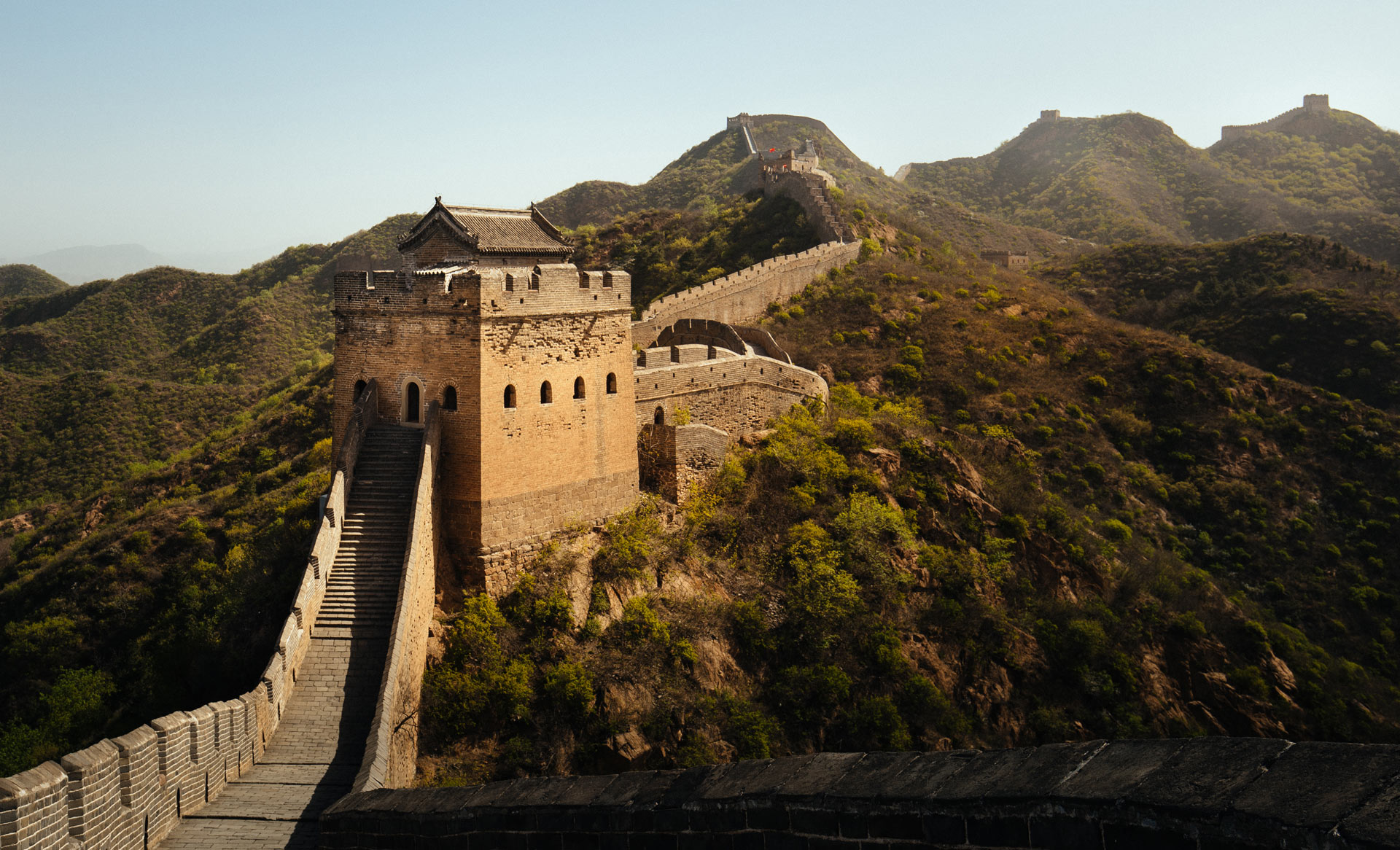 Beijing and return plane
It's your last day in China, it's time to pack your bags and bid farewell to the middle empire! If your plane is in the evening, you can for example enjoy your last day to visit Beihai Park, near the city center.
Are you going on a trip to China? Read Also