What to do in Dali
The city of Dali is usually the second leg of travelers in Yunnan after Kunming.
Like many places in China, Dali and its region have been preserved from Western mass tourism and have kept a certain cachet.
Dali, its countryside and Lake Erhai is also a great place for those who love hiking and biking: Many walks are to be done around the lake and in the surrounding mountains!
The Dali region also gives pride of place to culture and tradition, with places of interest such as the temple of 3 pagodas or the old city of Weishan, an ancient city little known to tourists in the region.
In this guide, top things to do, see and visit in Dali, you will find the list of the 10 essential activities, as well as a mini guide of the best accommodations in the region.
Dali: the essentials
1. Old town of Dali
If the new city of Dali (Xiaguan city) in itself is not very interesting, the Old Town (Dali Old Town), located about 20 km from Dali to a crazy charm! It is therefore in Dali Old town that I recommend you stay during your stay in the region.
I recommend the hotel Erhai Gate No1 Hotel which was my big favorite on this tour in China and which I would speak a little further down.
The big advantage of the old city of Dali is that despite the development of tourism (especially Chinese, there are relatively few foreigners in Yunnan) it has remained an authentic destination.
The only exception to this is Yangren Street (foreigner street), a street full of souvenir shops and western restaurants. For the rest of the city, you will be quiet!
Another highlight of Dali is its traditional architecture, with most buildings dating from the Ming Dynasty, including the famous city ​​gates or the Wuhua Tower.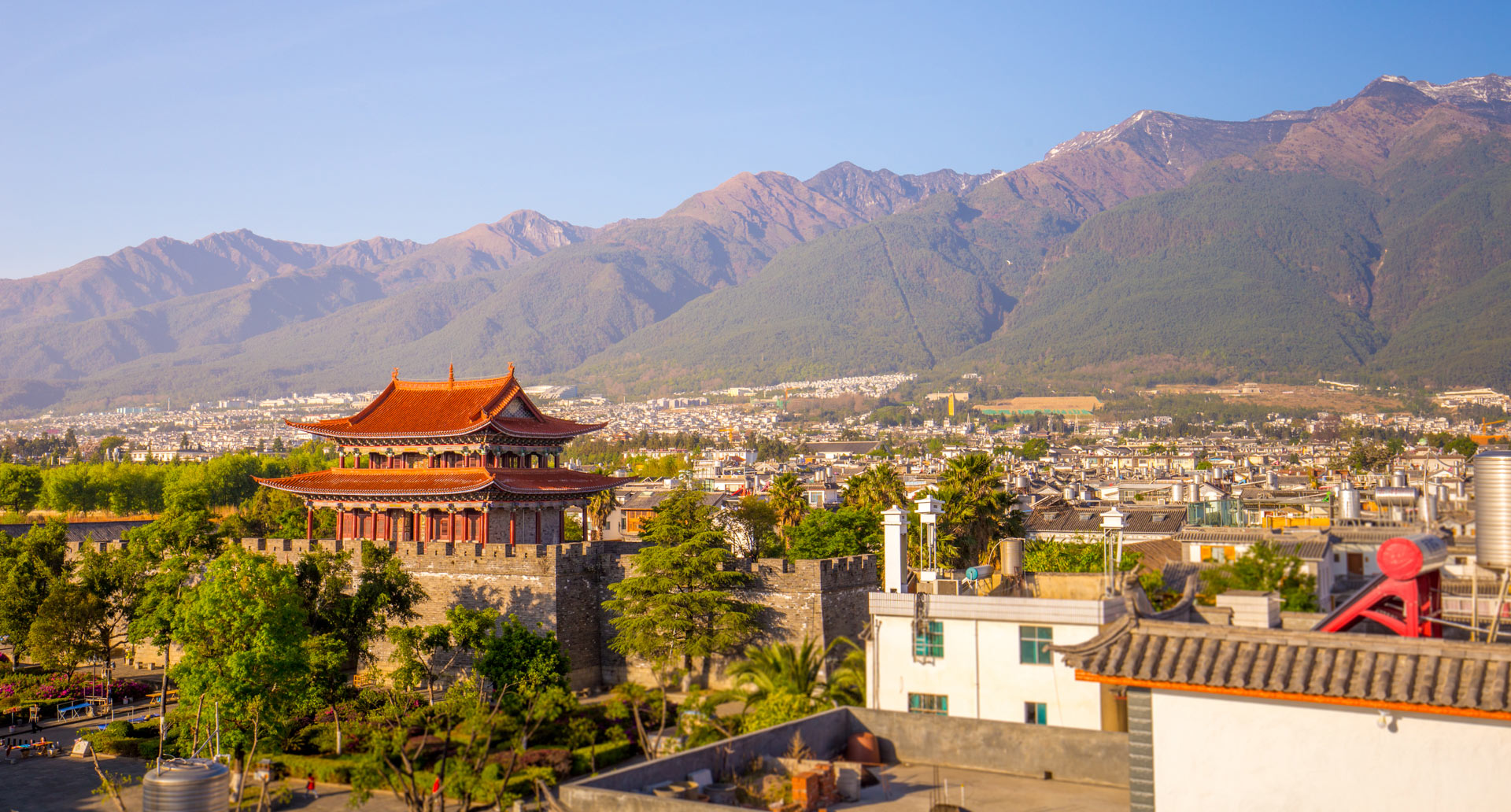 2. Temple of the 3 pagodas
The temple of 3 pagodas is a Buddhist temple located a few kilometers north of the old town of Dali.
Facing Lake Erhai and back to Cangshan Mountain, this historic site has much more to discover than the 3 pagodasit bears its name!
Once in, in addition to the world famous pagodas, it is a set of parks, temples and doorsthat you will discover.
All buildings competing for beauty with their shimmering colors, gold sculptures and fine engravings.
The 3 pagodas are among the oldest and most impressive buildings in southern China. The large 69.6m high central pagoda was built more than 1000 years ago! It is also one of the highest standing pagodas.
This place of interest is to visit absolutely during your trip to Dali!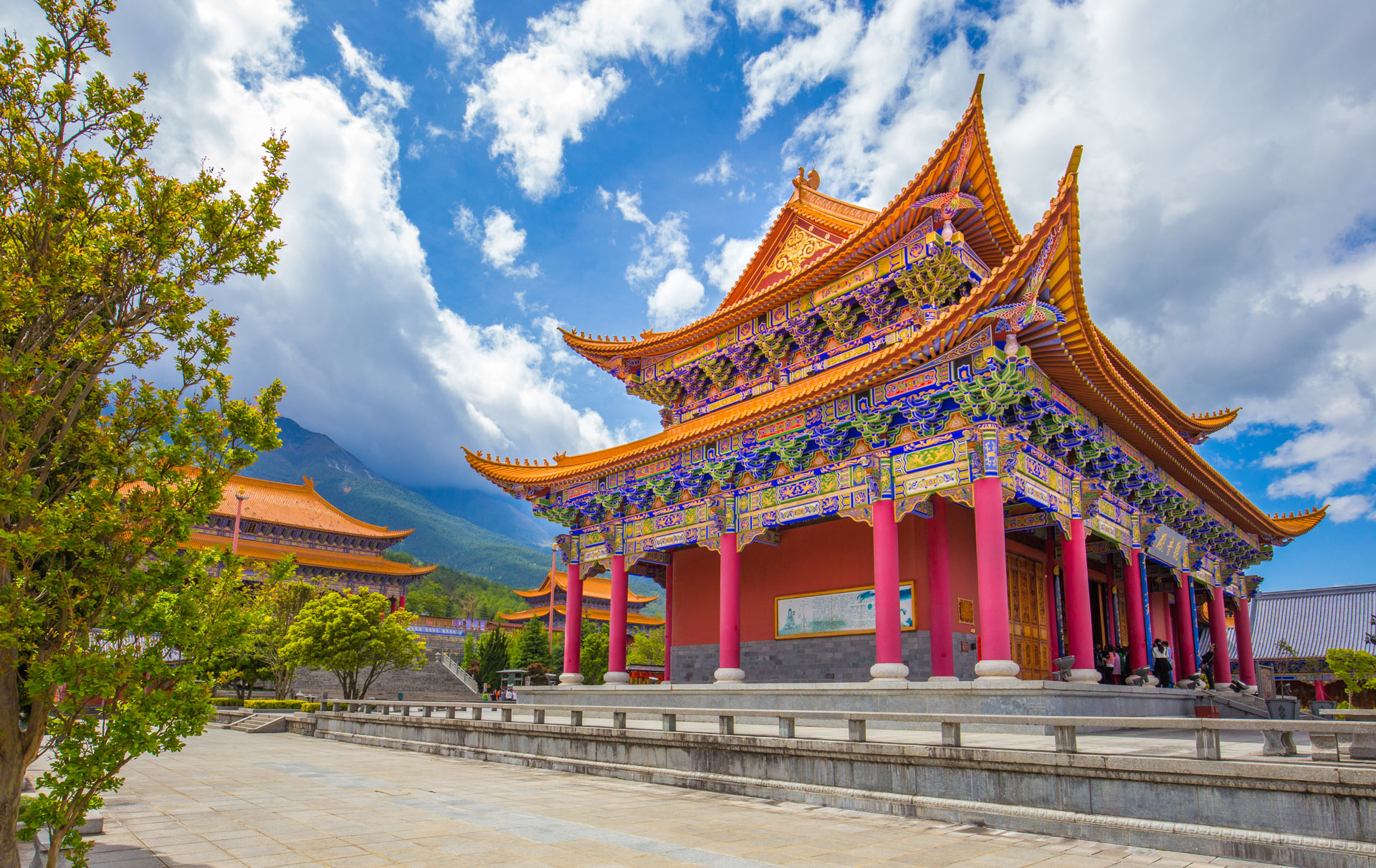 3. Cangshan Mountain
With the temple of 3 pagodas, it is the other place of interest in the Dali region. The Cangshan Mountain overlooks the valley and Lake Erhai with these 1 8 peaks over 3500m!
Take the gondola to reach the peaks and enjoy the walking paths (very safe wooden stairs, perfect for the whole family!) With views of Lake Erhai at the bottom. Sublime!
Depending on the season, you will even see the beautiful azaleas in bloom covering the mountain (yes, over 3000m above sea level!)
The bravest can also not take the gondola, and do everything on foot.
In addition to the mountain, the entrance to Cangshan also allows you to visit the movie sets located at the foot of the mountain:  Tianlongbabu Film Studio.
Have a good half day excursion for both activities, and 1 full day if you want to do other hikes in Cangshan – The gondola is in 2 parts, it is possible to stop at mid-height to access the d other paths.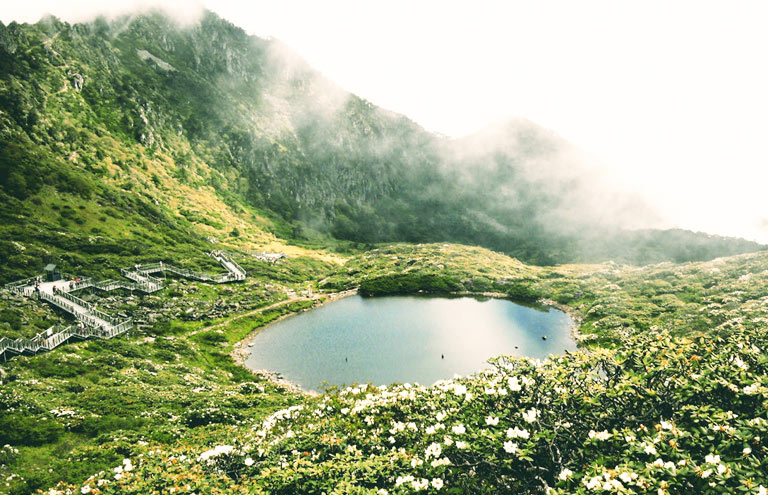 4. Shaxizhen (Yunnan Shaxi Ancient Town)
Shaxi is a small authentic village (although it is becoming increasingly touristy) located about an hour and a half from Dali by car.
If you want to discover the Chinese countryside, you can spend 2-3 days, because, in addition to the village, there are many things to see in the area.
I particularly recommend Shibao Shan (Stone Treasures Mountain), a natural park with temples built on the mountainside.
It's also a paradise for really nice bike rides or walks, there's something for everyone! From the quiet walk to the mountain trek.
If you're hungry, have a look at the Old Tree Café, you will not regret it!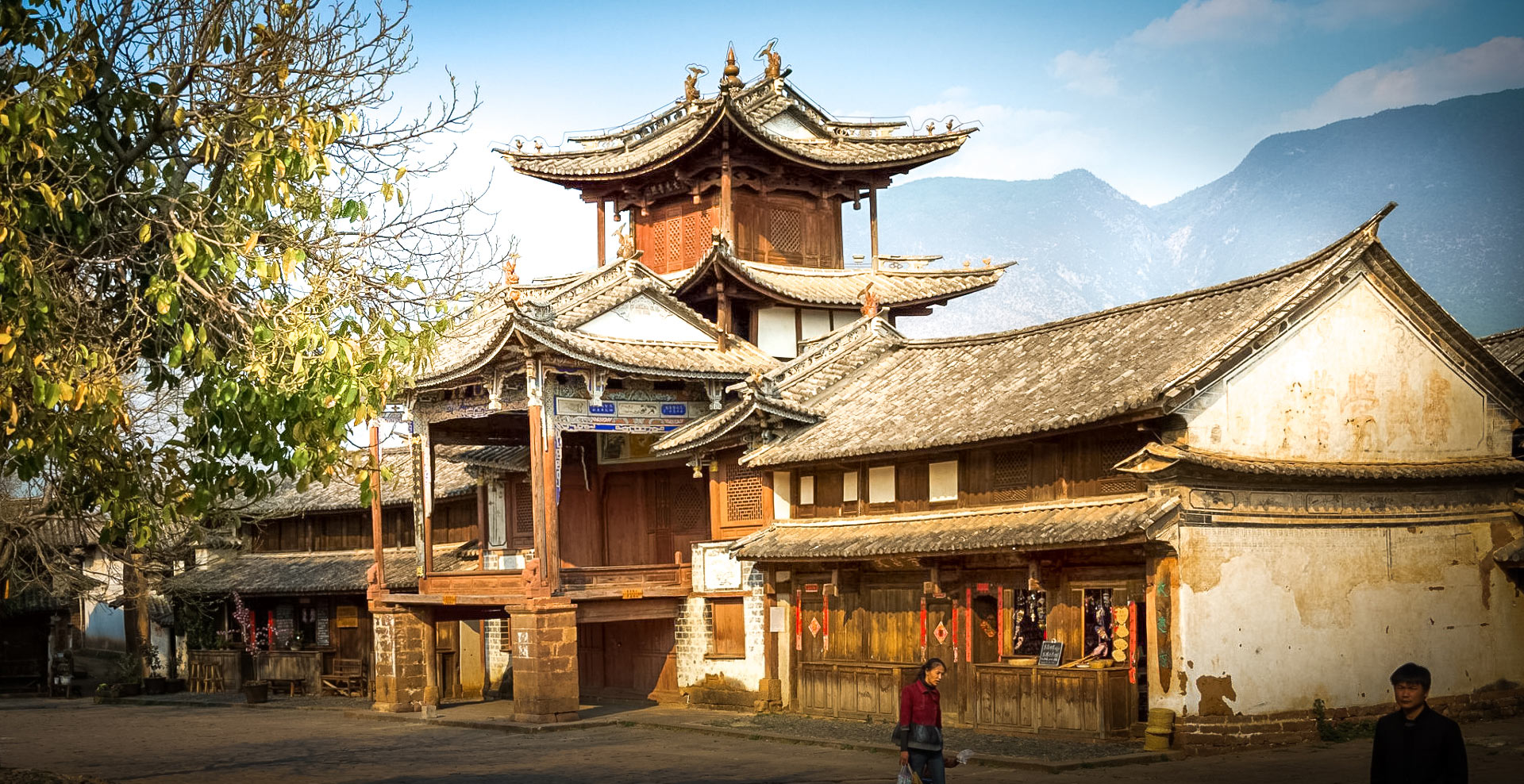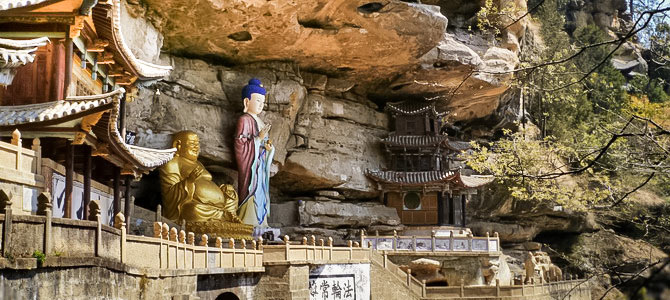 5. Erhai Lake (cycling tour)
A good activity to do in Dali is to ride a bike (or electric scooter for the laziest 😀 those who want to travel a greater distance).
In the old town of Dali, there are several shops offering rentals. Some hotels even put bikes at your disposal for free!
I propose 2 circuits:
East Coast of Erhai Lake : If you are departing from Dali Old Town, you can go to the temple of the 3 pagodas at Bicycle because it is really not far! For the brave (or those who have opted for the electric scooter: p), you can go to the village of Xizhou, 20km. It is a protected village which houses more than 200 houses dating from the Qing Dynasty. In this direction, there is also the park Haishe (Haishe Park), a stretch of greenery at the edge of the lake. You will certainly meet Chinese people doing wedding photos! Admission is free, and there are small restaurants around for the lunch break!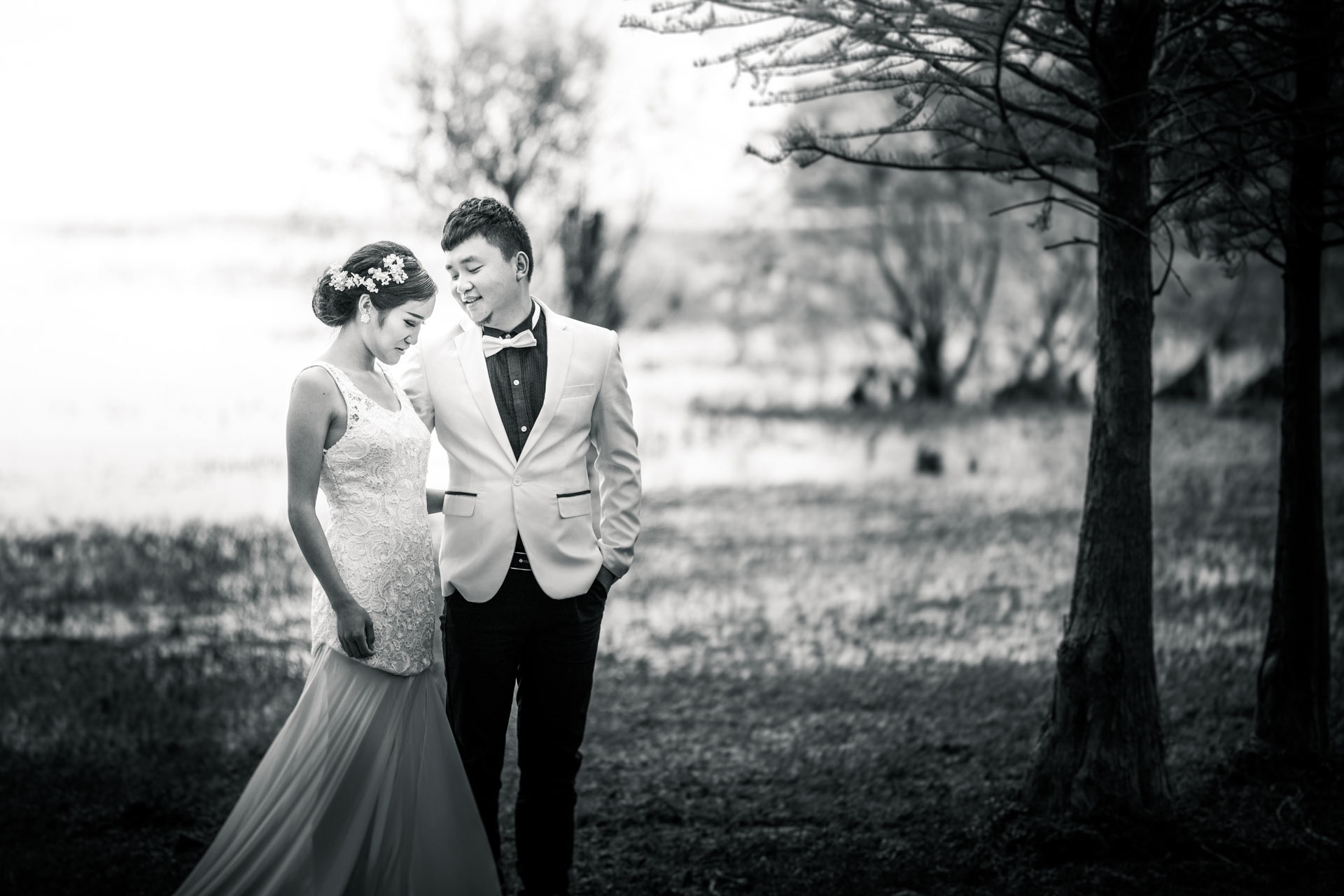 West Coast Lake:  A nice part to do in Cycling is the nearby coast of Shuanglang village, and take the opportunity to make a short stop at "Love Island"
It is also possible to go around the lake (about 130km), but the condition of the roads is quite uneven. With an ATV and 3-4 days to enjoy the places, it is done!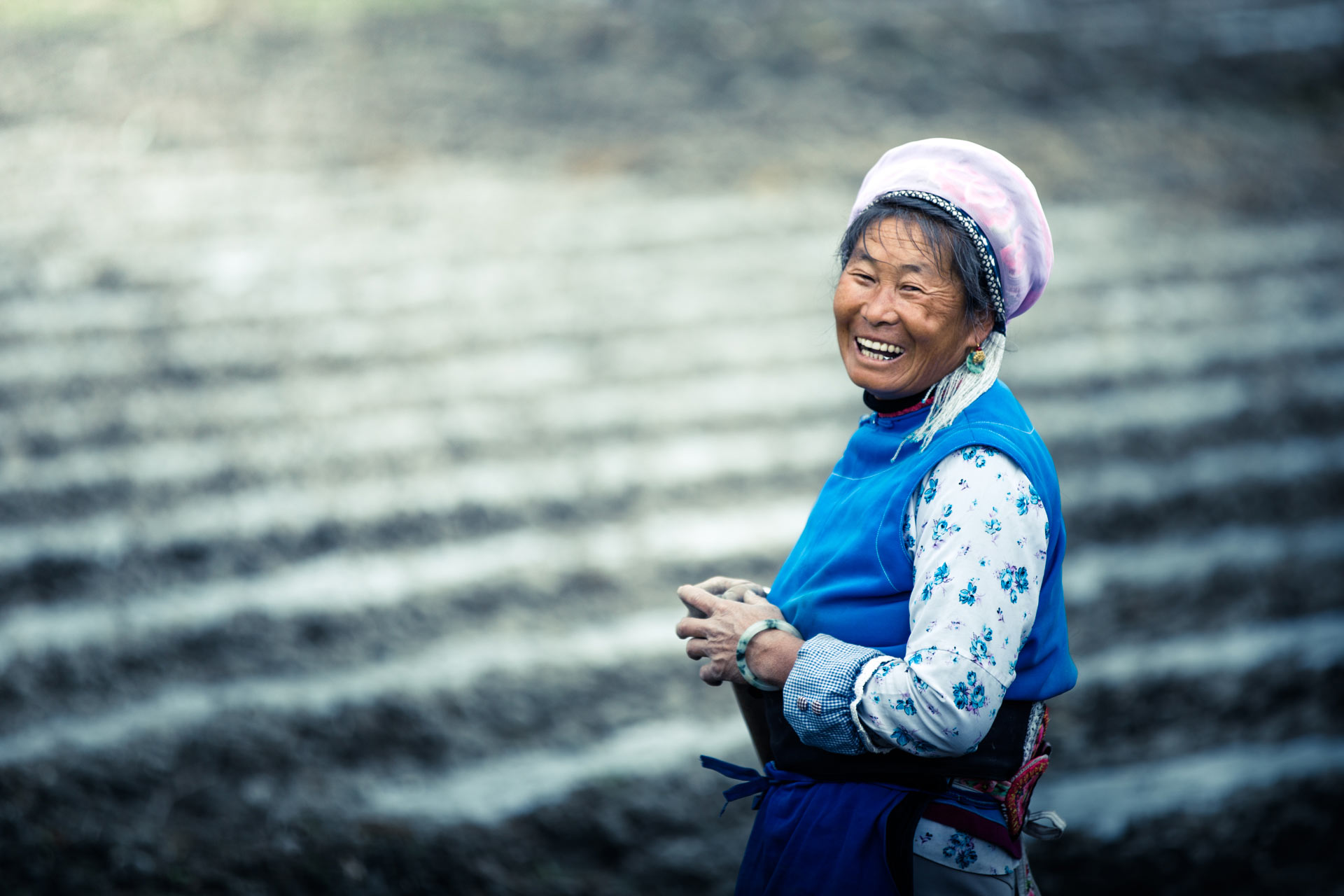 6. Little Putuo Island (Little Putuo Island)
Nestled southeast of Erhai Lake, this tiny island and its temple are very popular among photographers. You will have to take a small boat to reach the island located only 150m from the edge.
Moreover, it is not uncommon to see some local villagers swim there!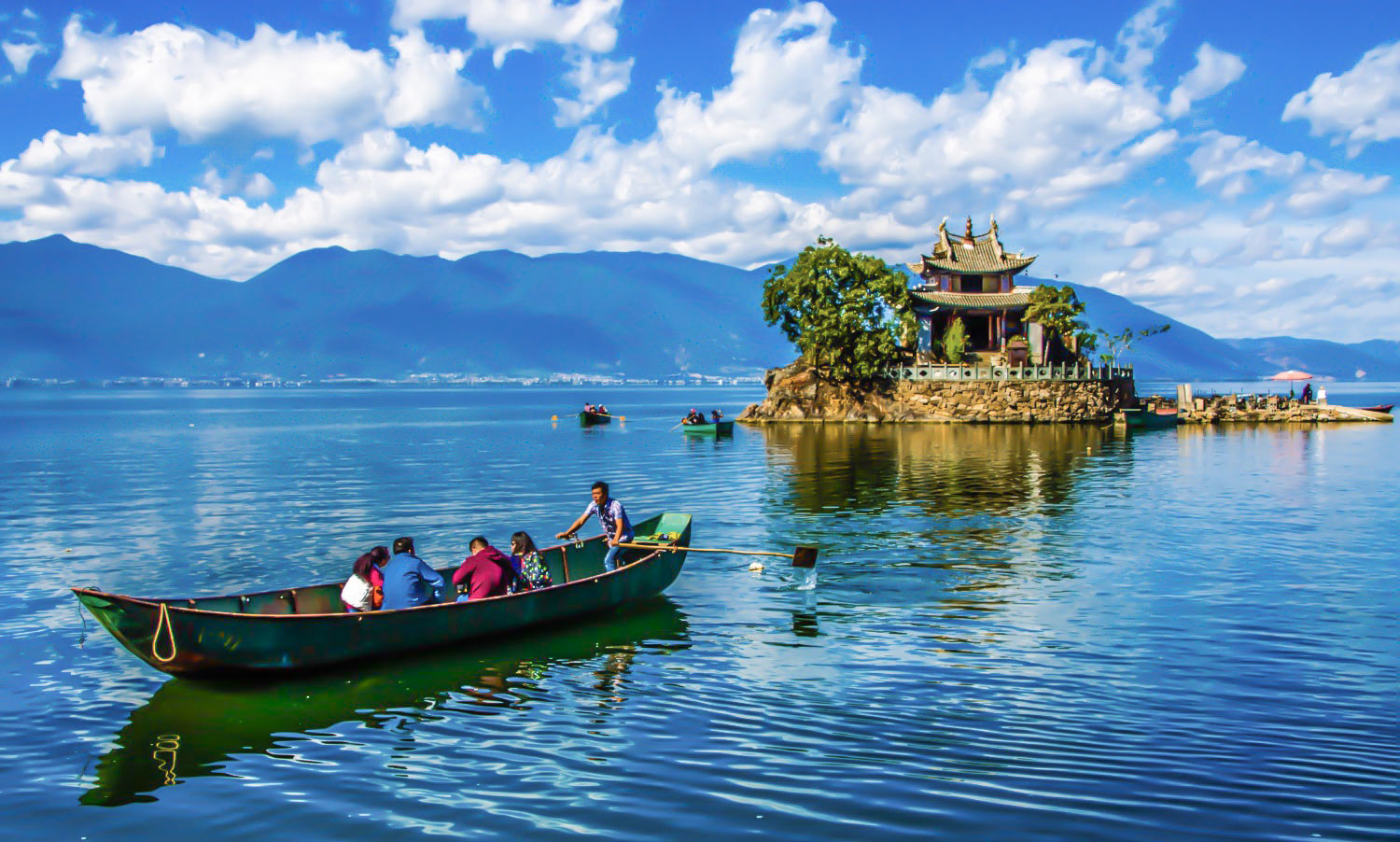 7. Tianjin Temple on Erhai Lake
This temple, (Dali Erhai Tianjing Temple in English) is little visited by tourists, because it is on the other side of the lake compared to the old town of Dali.
It is nevertheless worth seeing, whether for its architecture or the breathtaking view of the lake and gardens!

8. Nanzhao Love Island (Nanzhao Amorous Island)
This small island located near the village of Shuanglang is famous for its 8 views of the lake and the mountains of Cangshan.
Besides enjoying the frame, you can see demonstrations of song and dance of the Bai ethnic minority, very present in the area, or taste the "  three cups of tea  " (Three Cups of Tea), a ritual that ethnic group.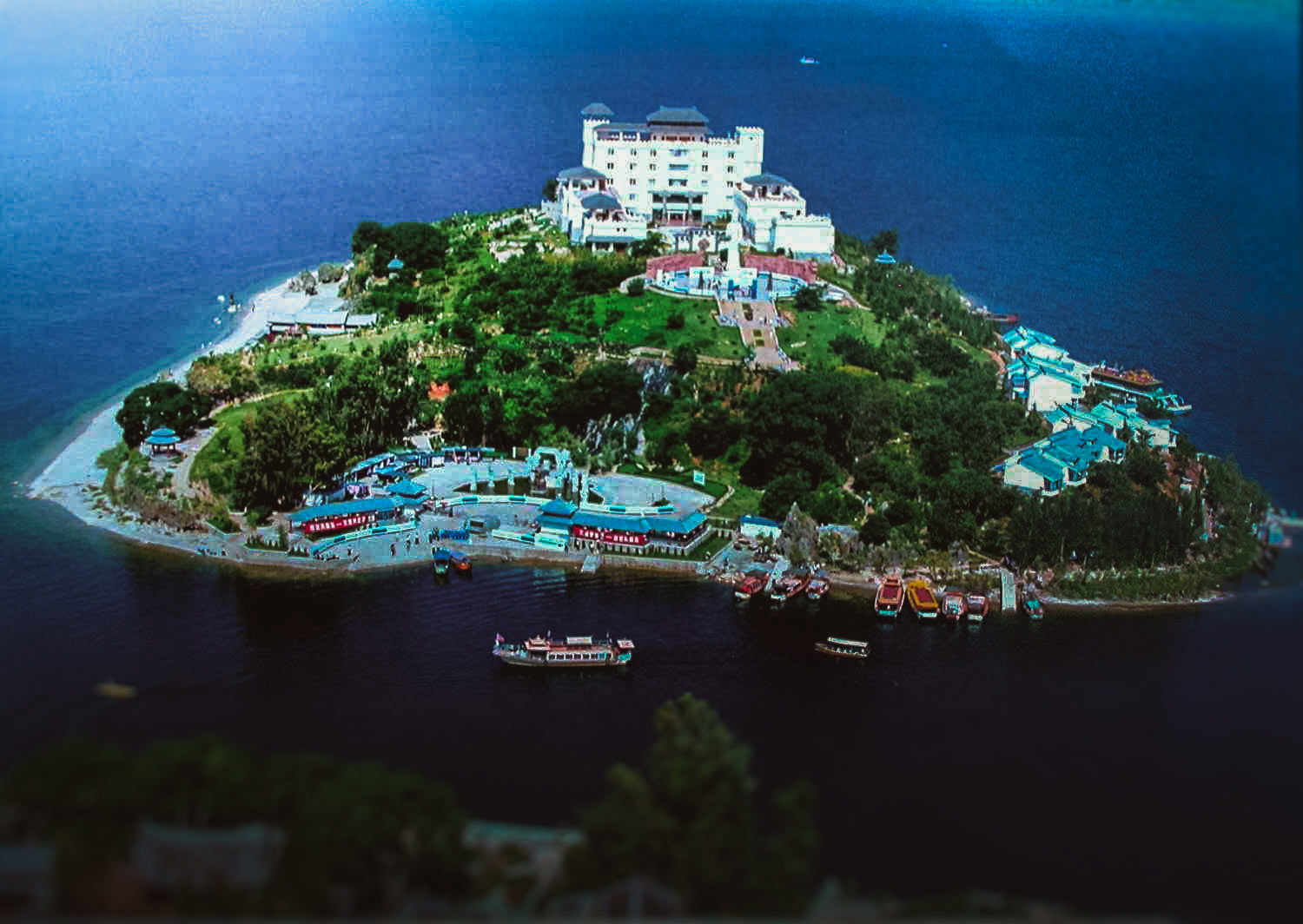 9. Weishan Ancient City
If you like to travel off the beaten path, I recommend going for a walk in the old town of Weishan, south of Dali.
This authentic old town is still very little known to Western tourists (chances are you will not see any!).
Buildings over 600 years old have been restored just enough to keep them in shape, and we do not have the feeling of "Disney Land" that can be felt in some old Chinese cities. A very nice visit for travelers looking for authenticity!
It's about an hour and a half drive from Dali Old Town, and a little less from Dali.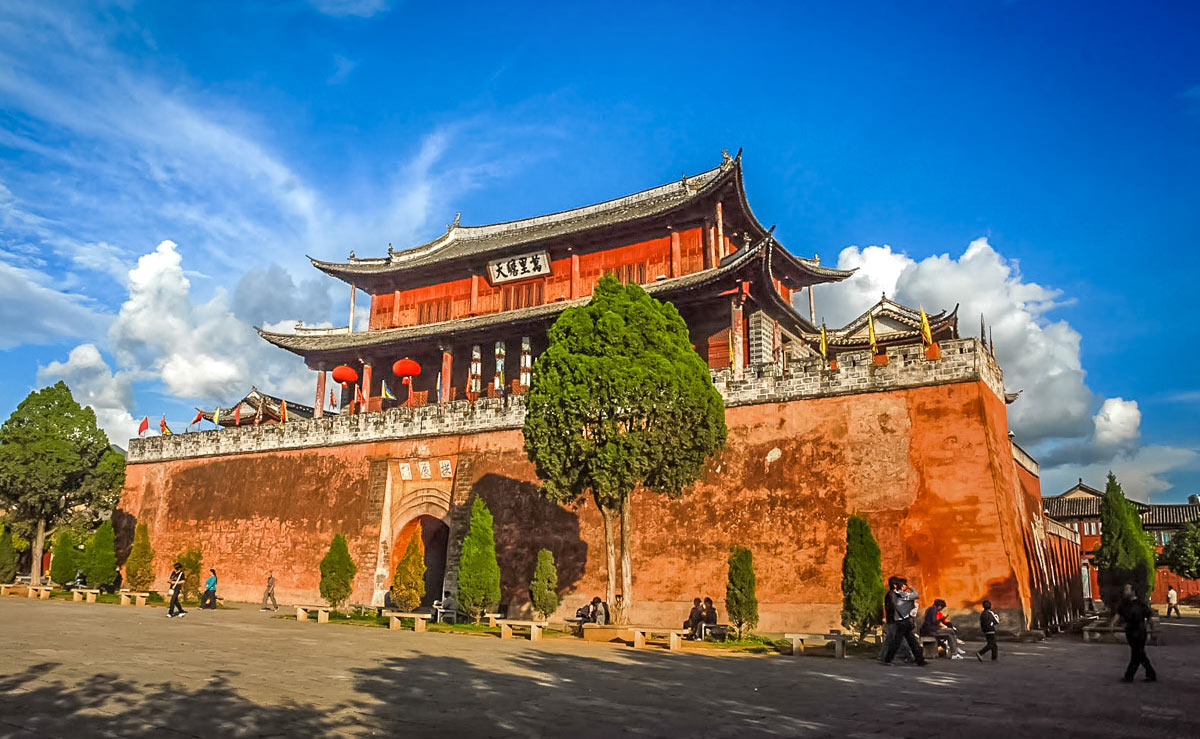 10. Mount Weibao
Weibao Mountain is located about 20km from the old town of Weishan, so it's a great idea to sleep in the area and group the 2 tours! Just like Weishan, it's really a little known place for tourists, so enjoy 🙂
In this national park, you will find 22 Taoist temples dating from the Ming and Qing dynasties. It's really a great place to go hiking and learn more about this religion!
Price of entry : 80 yuan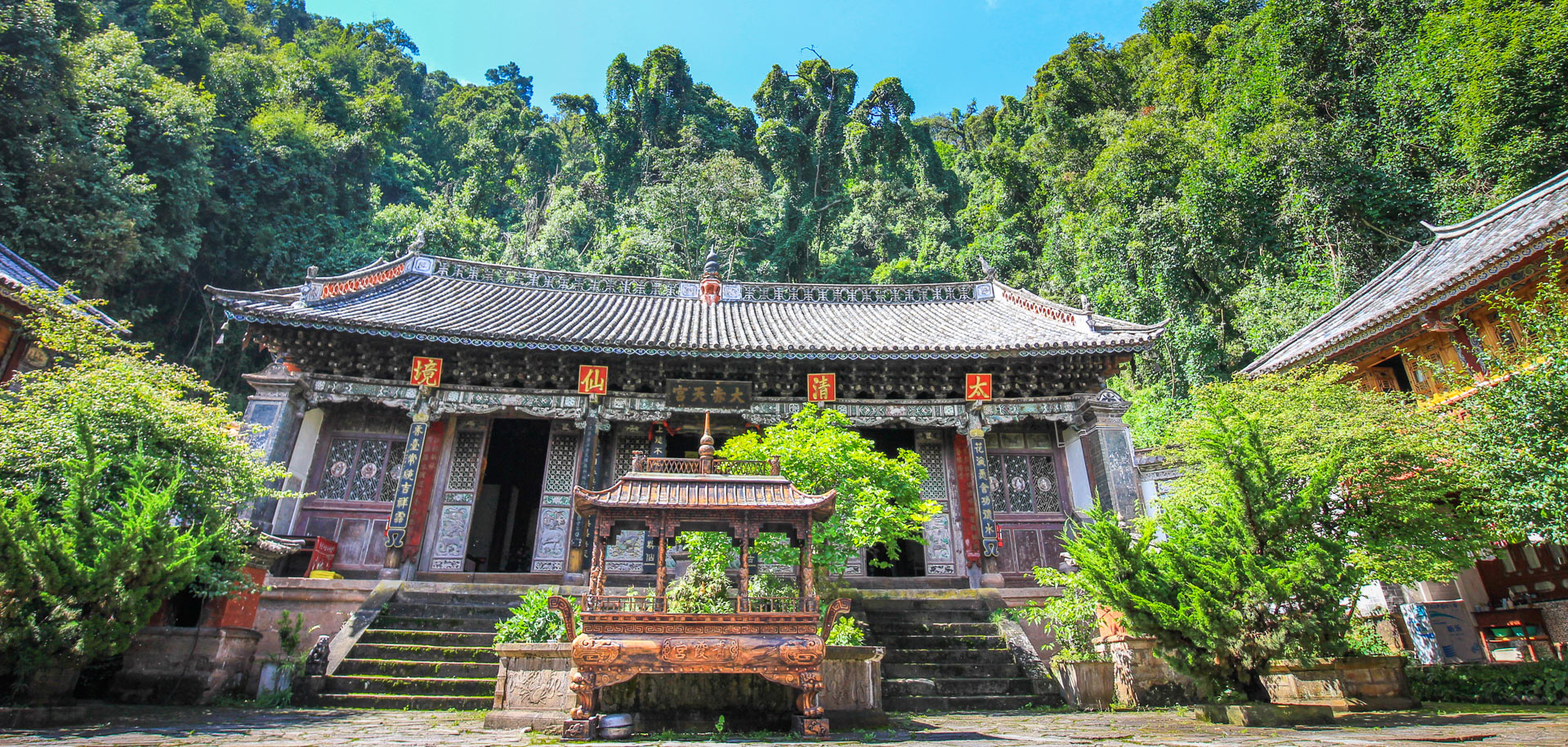 Where to stay in Dali
Erhai gate No1 Hotel: This is my huge favorite in Dali, and even of all my trip to China! I just wanted to settle there, I had never felt it on a trip! In addition, the rates are very reasonable: Double room from 35 euros per night.
Sabbath Bontique Inn: If there is more room at Erhai, it's also an excellent choice, just a little more expensive: 55 euros per night
Da Li Hostel Le Tu International Hostel: A funny name, but it's not everything: It's also clean and not very expensive: perfect For a budget trip! Double room from 8 euros per night.
If you want to visit Weishan Ancient City and Mount Weibao, you can spend the night in Weishan. In this case, I recommend the Xiongzhao Grand Hotel Weishan, a 4 * hotel less than 60 euros per night. Perfect for a good rest!
And you, what did you plan to visit in Dali?