3 days in Santorini: what to do?
Have you decided to go to Santorini for 3 days ?
Excellent idea!
To help you prepare for your stay, I have put together a route for you to visit Santorini for 3 days. You will find a detailed itinerary and all the things to do every day on the emblematic island of the Cyclades.
I also give you all my tips and practical information to go to Santorini and move around the island.
At the end of the article, I also prepared the selection of the best hotels to stay in Santorini and suggested itineraries if you wish to continue your trip to Greece.
So where to go and what to do in Santorini for 3 days? 
My practical advice to visit Santorini for 3 days
Book your ferry crossing
Before starting your 3-day Santorini itinerary, you will have to reach the island.
To go to Santorini by boat, you can cross from Athens or from another Cyclades island such as Amorgos or Naxos for example.
I particularly recommend that you book your trip in advance, especially in high season, so that you can choose the time that suits you best.
The price of the crossing will depend on the speed of the boat and the period during which you make this 3-day Santorini itinerary.
Tips for your Santorini itinerary:
The port of Santorini is about ten km from Fira, the nearest village.
Buses and taxis provide the connection. You can also collect your rental car directly at the port when you arrive (see the section on car rental in Santorini).
If your hotel is located in a village other than Fira, there will not necessarily be public transport. It is best to take a taxi or see with the hotel if it offers a shuttle service (free or at an additional cost).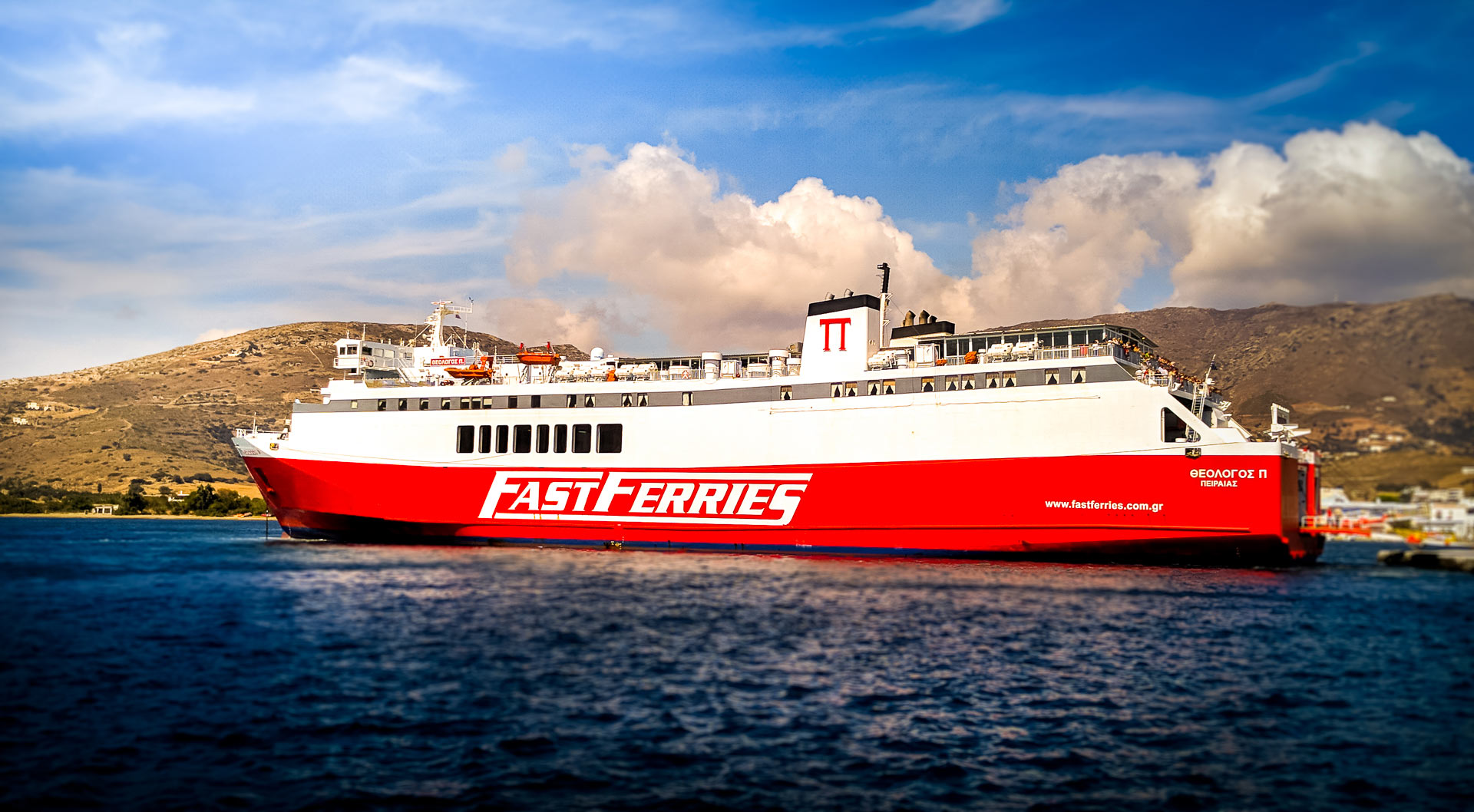 Go 3 days to Santorini: flight prices
Second solution to reach Santorini: take the plane.
The island has a fairly well-served international airport, especially between the months of June and September.
If you plan to arrive first in Athens and then leave in Santorini, the plane may be a good alternative to the boat. Contrary to what one might think, it is not necessarily more expensive and it is faster.
And for people who have seasickness, it can save you some inconvenience!
Tips for your Santorini itinerary:
From the airport, same as for the port, you can easily and quickly get to Fira by bus. Taxis and car rental are also an option.
To reach the other villages, ask your hotel if it provides a shuttle service. Otherwise it will be a taxi or car trip for these 72 hours in Santorini.
Visit Santorini for 3 days: the best route
Once you arrive on the island, you are ready to begin this 72-hour Santorini itinerary!
I have organized a visit route based on 3 full days, with a map of the places to see for each day .
If you still have questions to organize your vacation after reading it, don't hesitate to ask me your questions in the section dedicated to comments, at the very end of the article.
So  what to do and see in Santorini for 3 days?
Day 1: The Emblematic Villages
A: Fira
I suggest you start your 3-day stay in Santorini by discovering one of the most beautiful villages on the island: Fira.
Emblem of Santorini with its white houses, its luxury hotels with infinity pool and its exceptional panorama, Fira is simply magnificent!
As you wander randomly through the cobbled streets, you will have the opportunity to admire postcard landscapes and breathtaking views of the caldera everywhere .
Fira is clearly an essential part of a visit to Santorini!
During your ride, you can also descend to the small port of Fira, on foot or by cable car, and go up with the latter to enjoy a clear view of the village.
There are no specific monuments to see in the village, but 2 museums are worth visiting if you are interested in the history of the island:
The museum of the prehistoric Thera  where the remains discovered on the site of Akrotiri are
The archaeological museum  with many elements from Akrotiri but also from the Ancient Thera.
For others, you can combine the walk with a little shopping in the many chic and trendy boutiques.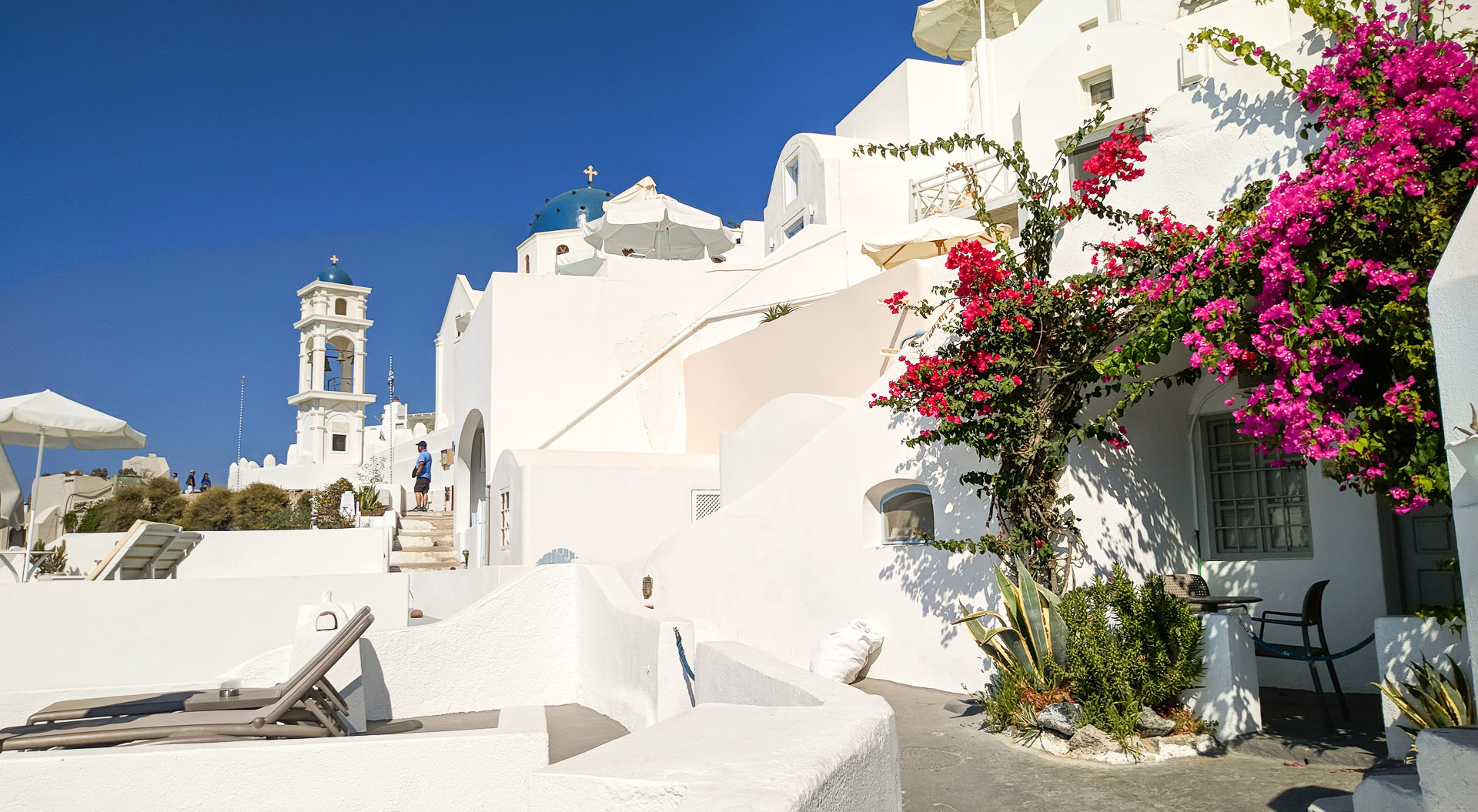 B: Hike from Fira to Oia
After crossing Fira, I suggest you continue walking a little but this time taking the path that runs along the top of the cliffs.
At the exit of the village, you can first reach Firostefani in 10 minutes before continuing to Imerovigli, in another 20 minutes.
The walking times are given without counting the countless photo stops so don't blame me if you put a little more time!
And the walk is not finished because it is from Imerovigli that begins the part of the path best known on the island and most renowned for its sublime views. To do absolutely during your 3-day itinerary in Santorini!
On almost 9 km, the path allows you to reach Imerovigli in Oia passing by the edge of the caldera. There are not really any particular difficulties but it is better to be well fitted and provide enough water and a hat because the sun is strong.
I took about 2 hours to go for a walk, stopping every 50 meters for a photo! My favorite part is the one just before I get to Oia.
Tips for your Santorini itinerary:
If you do not feel able to do the whole walk, I recommend that you at least go to Imerovigli. It is not every day that we are lucky enough to be able to admire such beautiful landscapes and it is well worth a little effort.
In this case, to reach Oia from Fira, you can take the bus (but they are often full), a taxi or get there by car (if you have rented one).

C: Walk in Oia
Now you have arrived in Oia and this is where I suggest you end this first day of your 3-day Santorini itinerary.
Oia, it is nothing less than the second emblematic village of Santorini. Just like in Fira, you will find the white terraced houses, the blue dome churches and the 5 * hotels with fantastic views.
But Oia is above all the best place on the island to watch the sunset! Each evening, it is not dozens, but hundreds of people who converge in the village to attend the show.
The best places, such as the location of the ruins of the Byzantine castle, are taken at least one to two hours before. So take it early enough to spot the most beautiful photo spot.
To be more comfortable, you can also book a table in one of the bars or restaurants with a view. But be prepared to have to pay more than ten euros for a cocktail.
After a good meal, return to your hotel in Santorini for the night. I have selected the best accommodation for you on the island a little further down in the article.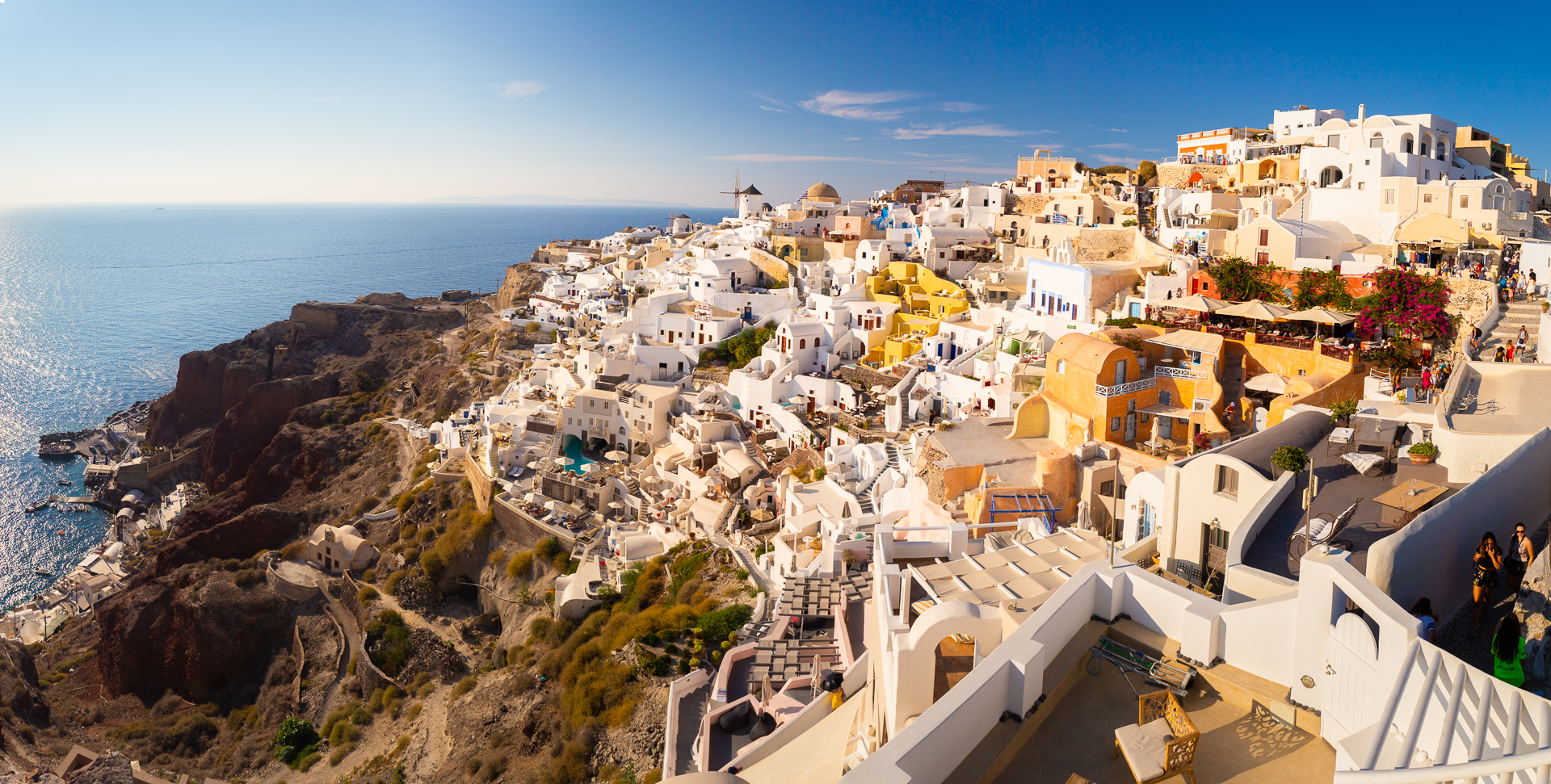 Day 2: Boat Trip around Santorini
Spending 3 days in Santorini is also taking the time to relax and enjoy being by the sea.
For this, nothing better than opting for a boat trip for the second day of this 3-day tour in Santorini. This type of outing is extremely popular and tops the list of things to do on the island.
Everything is perfectly organized and well managed.
The typical full day trip includes:
Visit the volcanic island of Néa Kamini which shelters a still active volcano. We will give you time to climb to the crater.
A swim in the hot springs at Paléa Kamini, so don't forget your swimsuit!
The discovery of the island of Thirassia, which you may have seen on the first day because it is located right in front of Santorini. Free time is planned to explore it.
The excursion I recommend includes in addition the pick-up and drop-off in front of your hotel and audio commentary during the cruise.
I recommend that you reserve it imperatively in advance to be sure to have space because there is only one departure per day.

There is also another version of this cruise, which takes place in smaller groups and on a beautiful catamaran.
You can choose a morning or afternoon departure to enjoy the sunset over Santorini from the boat.
This boat trip includes 3 swimming stops, one of which is at the hot springs, and a barbecue dinner.
The unlimited drinks, the support to / from your hotel, and snorkeling equipment are included in the price.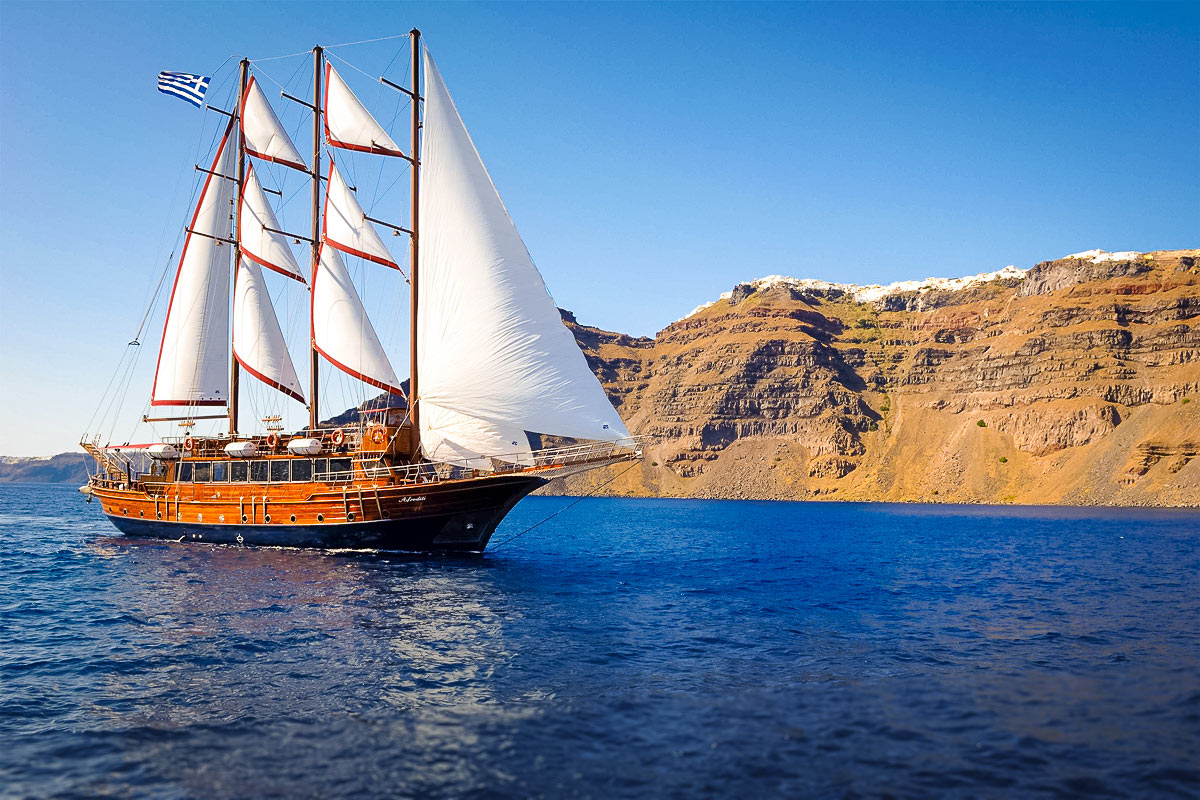 Day 3: What to do and see in Santorini?
For the third and last day of your 3-day stay in Santorini, I leave you the choice:
If you have rented a car or a scooter, I suggest you discover the island in road trip mode.
If you do not have a means of transport, you can choose an organized excursion among those that I recommend below.
For those who do not have a car but who also do not want to go on an organized tour, you can still pick up some ideas of things to do in these options and see if you can get there by public transport or taxi.
Option 1: Road trip to Santorini
Get in the car and leave for a day to tour the island.
I recommend you not to miss:
The other typical small villages of Santorini. Among my favorites, I can mention: Pyrgos, Megalohori and Emporio.
One of the 2 archaeological sites : Akrotiri, an ancient Minoan city buried under the ashes in 1613; Ancient Thera, founded in the 9th century BC.
The most famous beaches of the island among which the Red Beach and its red cliffs, the beaches of Perissa and Kamari with black sand of volcanic origin.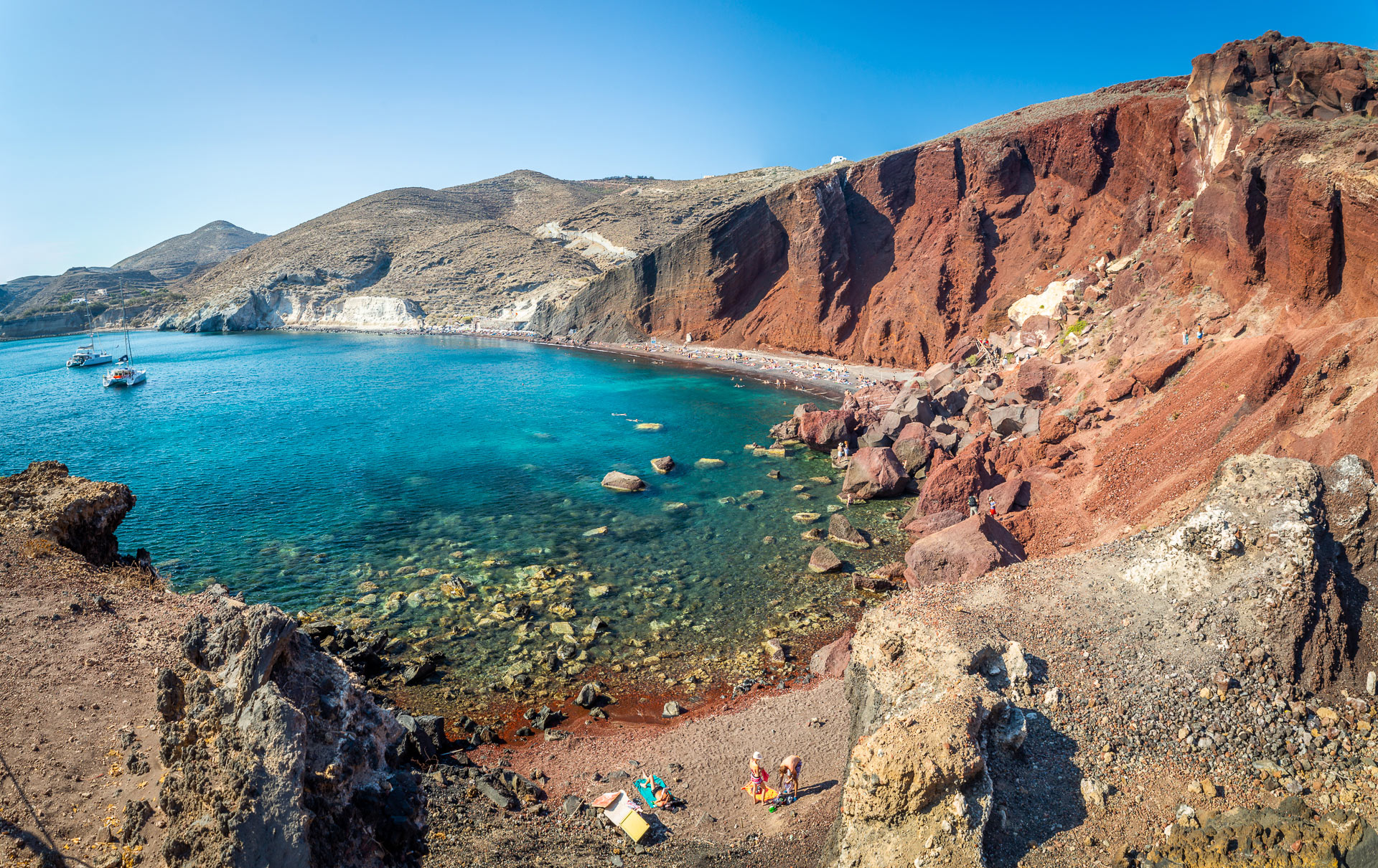 Option 2: Organized all-inclusive excursion to Santorini
Second possibility for this 3-day Santorini itinerary: go on an organized excursion.
The most practical way to see as much as possible, get explanations on the spot and not take care of the organization.
Here are my 3 favorite excursions:
1) A bus excursion with guided tour.
Very well done, this minibus outing takes a lot of places that I recommend in the road trip route. You will notably pass by Emporio, Red Beach or the Akrotiri site.
During the day, you can also swim on Perissa beach and participate in a wine tasting.
It is for me the best excursion to do in Santorini if you do not have a car!
2) A wine tour.
The island of Santorini produces one of the most famous wines in all of Greece.
And what could be better than a tour including the visit of several wine estates and numerous tastings to discover them!
The visit of approximately 5 hours is done on a semi-private tour with a maximum of 8 people to make the most of it. You will be picked up outside your hotel and accompanied by a wine specialist guide throughout the day.


The wine tour also exists with an additional cooking workshop. You can taste the wines but also cook some typical Greek dishes under the direction of a local chef.
Accommodation in Santorini
I must admit that to sleep in Oia or Fira, which are located on the edge of the caldera, it is better to plan a fairly high budget. The hotels are certainly splendid and for some ultra luxurious but the prices are consequently their exceptional location!
If you have a  more limited budget, I recommend that you direct your research towards the other villages of the island by choosing an accommodation located a little further from the 2 main villages.
It is also a good choice if you want to be close to the beach. 
In all cases, it is best to  book your establishments as far in advance as  possible!
To help you, I have prepared a  selection of the best hotels depending on the location and for all budgets.
The best hotels in Oia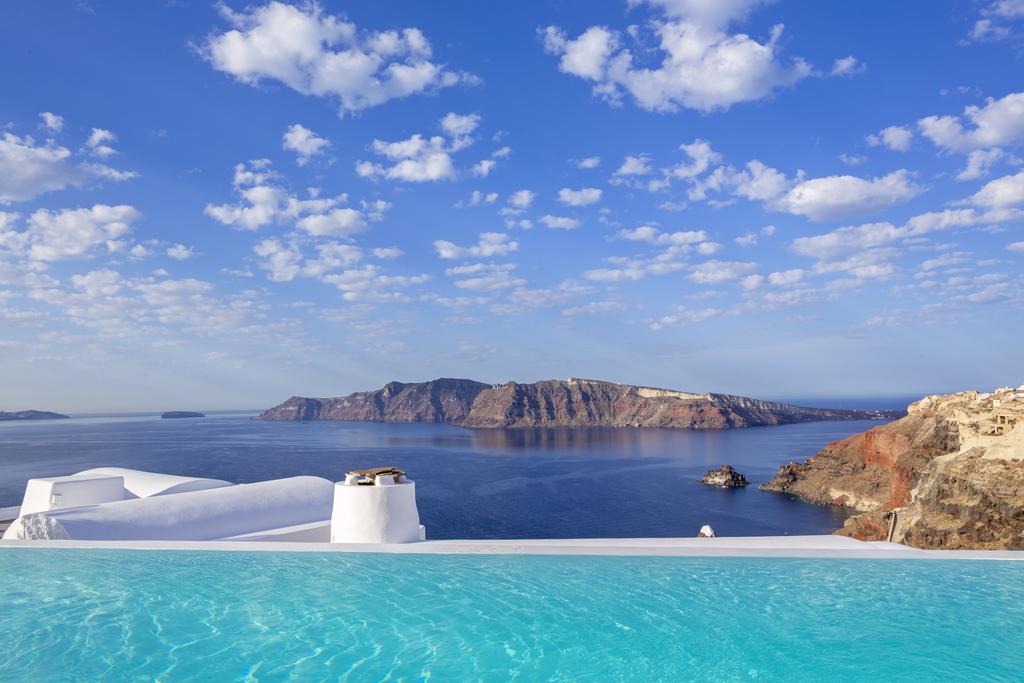 The best hotels in Fira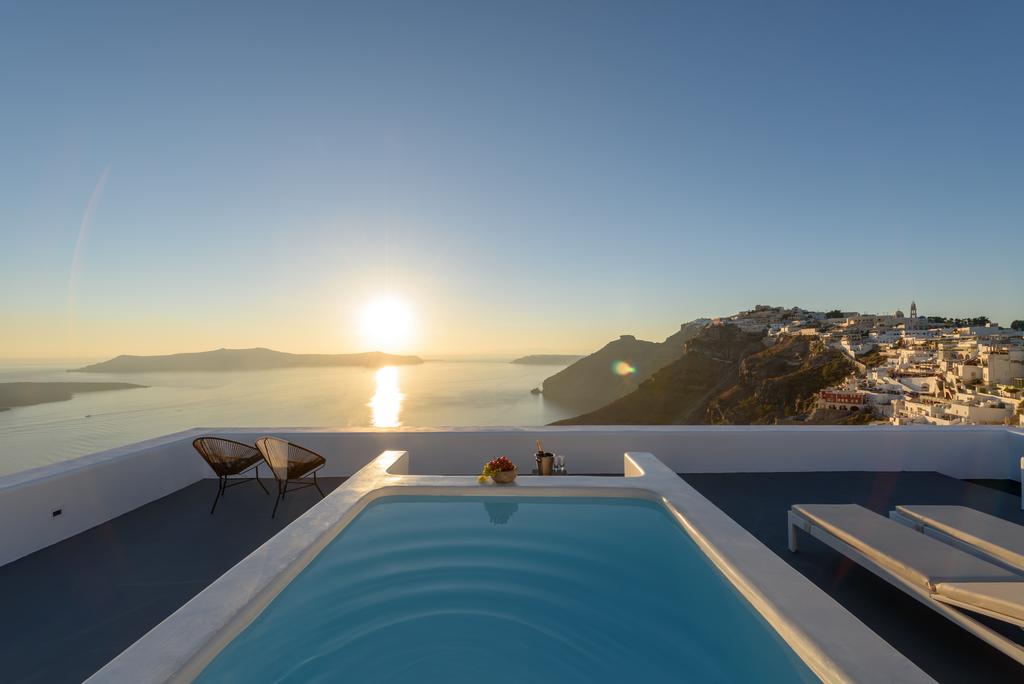 The other best accommodation on the island of Santorini
In case these hotels are no longer available on the dates of your 3-day Santorini itinerary, or if they do not meet your expectations, I recommend that you consult my other article.
It includes a wider selection of accommodation for all areas of the island. There are also suggestions for cheap hotels and family accommodation.
To read directly by clicking here: Where to stay in Santorini?
More things to do and see in Santorini
This program of visits for 3 days in Santorini is already very complete and includes the majority of the essentials to see on the island.
But if you want to organize your own schedule or if you have time left, you will find other ideas of things to do in this article: The top 12 of the most beautiful places in Santorini.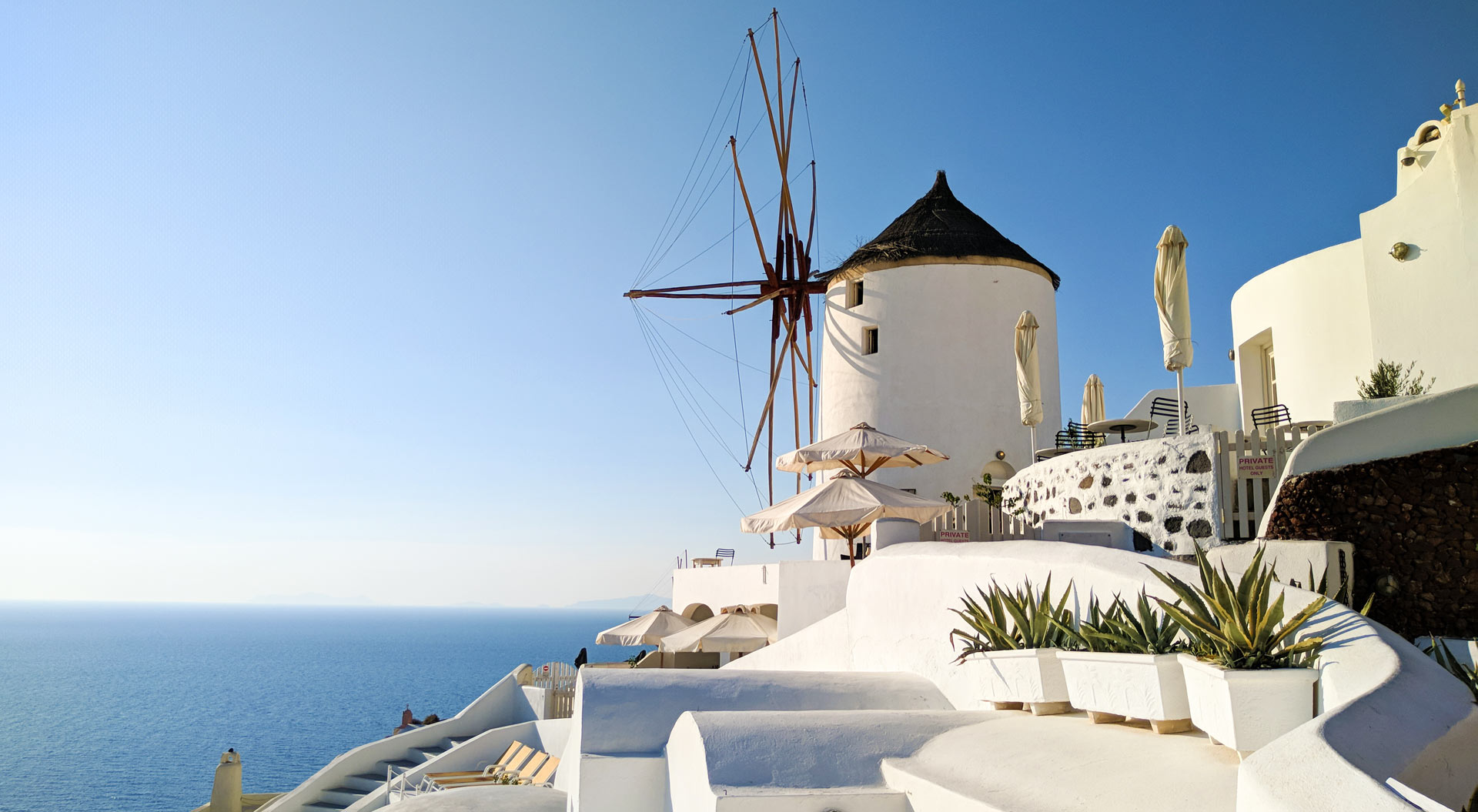 Map of your 3-day Santorini Itinerary
To help you visualize your  routes during these 3 days in Santorini,  I have made a map listing the  places to visit day by day. You can display the legend of the map by clicking on the button at the top left with a small arrow. You can then view the routes for each day.
Do you need help planning your 3-day Santorini itinerary? Feel free to ask me your questions in the comments.
Are you going to Greece? Read also:
Discover all our articles on Greece: all articles about Greece are listed here.