What are the top things to do in Antibes?
The second largest city in the Alpes-Maritimes, many holidaymakers dream of visiting Antibes, who are just waiting for their holidays to come and enjoy the Mediterranean, a sun-drenched land and a clear, even turquoise sea.
The first traces of human activity in Antibes date back to the Iron Age – around 1100 BC. JC -, but the exchanges developed under the influence of the Phoenicians of Marseilles.
In the 5th century BCE, the Greeks established a counter – named Antipolis – between Fort Carré and the old town.
With its history, its cultural heritage and its location, Antibes is a must-see city with so many alluring attractions that we do not know what to do in Antibes when we arrive.
Antibes has a very rich cultural heritage. In fact, one will not wonder what to do in Antibes as its charms are numerous: the historic center, the marina, the Provençal market, the Antibes museums, the cape of Antibes via the paths of the customs agents, the bay Angels, Juan-les-Pins, and finally, the amusement park for children Marineland…
Here are some ideas of things to do when visiting Antibes.
1. The Old Town

Photo credit: Flickr – Juan Salmoral
Sheltered from the tumult of Cannes and Nice, Antibes, between sea and mountains is a charming little city where life is good.
Discover its narrow streets, its small squares and its craftsmen's workshops wandering and strolling with the sandstone desires.
The old town is surrounded by fortifications erected by Vauban, they attest to a rich military past.
On the peninsula Saint-Roch, the Fort Carré is to see.
Built in the 16th century to protect Provence from the Duchy of Savoy, was renovated by Vauban a century after its construction and now belongs to the list of historical monuments.
2. The Provencal Market

Photo credit: Riviera Kitchen
Every morning, the market will give you a festival of scents and fresh local products.
Charcuterie and mountain cheeses, specialties, spices, bouquets of cut or dried flowers, tasty results of the work of the producers and the generosity of the nature.
Under the Cours Masséna hall, you will not have to miss this morning meeting if you come to visit Antibes.
Why ? Because the Provencal market, picturesque, displays a preservation of the popular Provence at a time when the high-end invades the region!
3. The Picasso Museum

Photo Credit: Flickr – Heather Cowper
In the Grimaldi castle, listed as a historical monument since 1928, discover the paintings created by the famous painter when he lived in Antibes during the post-war years.
In these galleries, his painting "The Joy of Living" is emblematic of what the painter lived in Antibes.
Added to this are the works of Nicolas de Staël, Hans Hartung and Anna-Eva Bergman, as well as a very rich collection of modern art.
4. Marineland Theme Park

Photo credit: Flickr – Chuckas_McFly
If your children love water games and animals, do not forget to take them to the famous Marineland Antibes and its Aquasplash (marine theme park also featuring a dolphinarium with breathtaking shows, 13 water parks , a farm and a miniature golf inspired by the Jules Verne theme).
It is the largest marine zoological park in Europe.
A magical place for your children, who will marvel at shows whose actors are orcas, dolphins or sea lions … Founded in 1970 and spread over 26 hectares, it welcomes more than one million visitors a year.
Note: If you do not plan to go to Marineland, avoid mentioning his name in front of your children to avoid that your vacation turn into a nightmare!
5. The Cap d'Antibes

Photo credit: Flickr – Alessandro Baffa
Ponctuez your stopover to visit Antibes by the famous Cap d'Antibes, a little corner of paradise to discover absolutely by taking the "path of the smugglers", with its castles and villas of dreams.
On the coast of the cape, enjoy 25 km of coastline where pebble beaches and fine sand, and unforgettable bathing.
Beware of tourist crowds, it may be difficult to find a rectangle of sand to put your towel in summer!
6. Other Ideas for Visiting Antibes and its Surroundings
See The Nomad, by Jaume Plensa, a statue located on the port of Antibes
Stop visiting Juan-les-Pains by going to Cap d'Antibes
See you in Vallauris and Biot, two villages in the hinterland
Antibes is also a good base for visiting Nice and Cannes and the rest of the French Riviera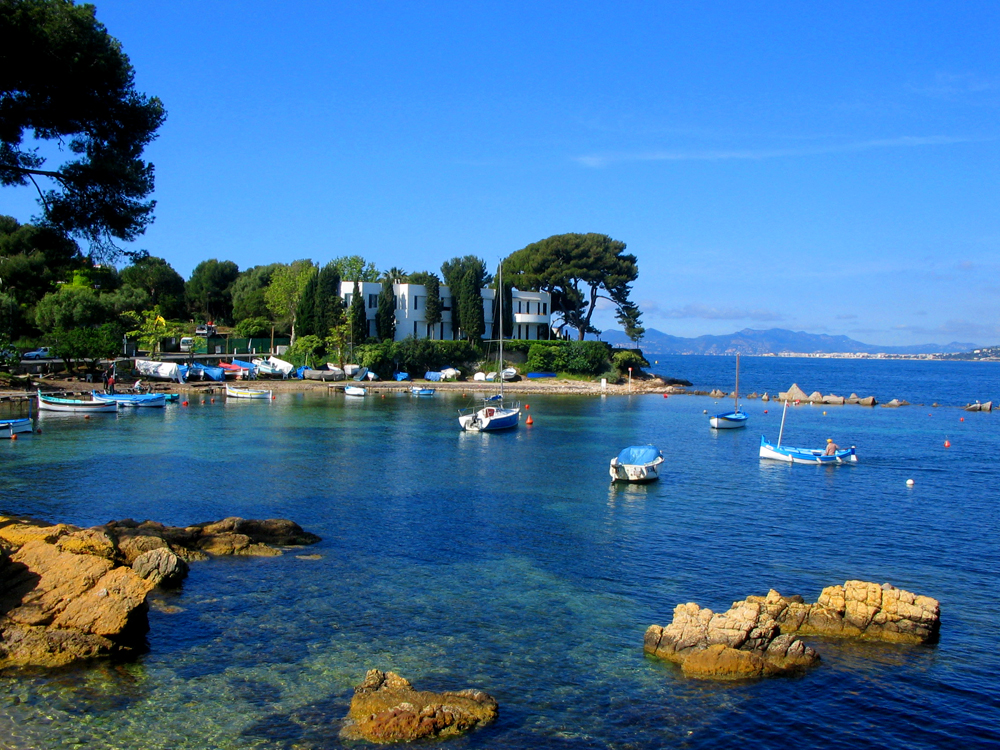 Source: Pinterest – Author: Carole Pon
 On its wide beaches with crystal clear water, you will find everything to distract the little family: water sports, fun and sports activities, small bars, showers, toilets, comfortable loungers, gym classes etc…
There are also handiplages adapted to the needs of the disabled with car parks, paths and special toilets.

Source: Pinterest – Author:  Carole Pon
Out of the water, the old town is of great beauty and full of history.
Its creation in the Roman era gives it an old and unique character: Port, small colorful alleys full of charm, ramparts, vestiges of architecture, numerous museums, sunny terraces, delicious light Mediterranean cuisine and " regime-friendly ", small shops… (these last two are weighty arguments!)
About gastronomy, we will not forget to mention that Antibes was elected by Trip Advisor as the best French city to enjoy a good pizza!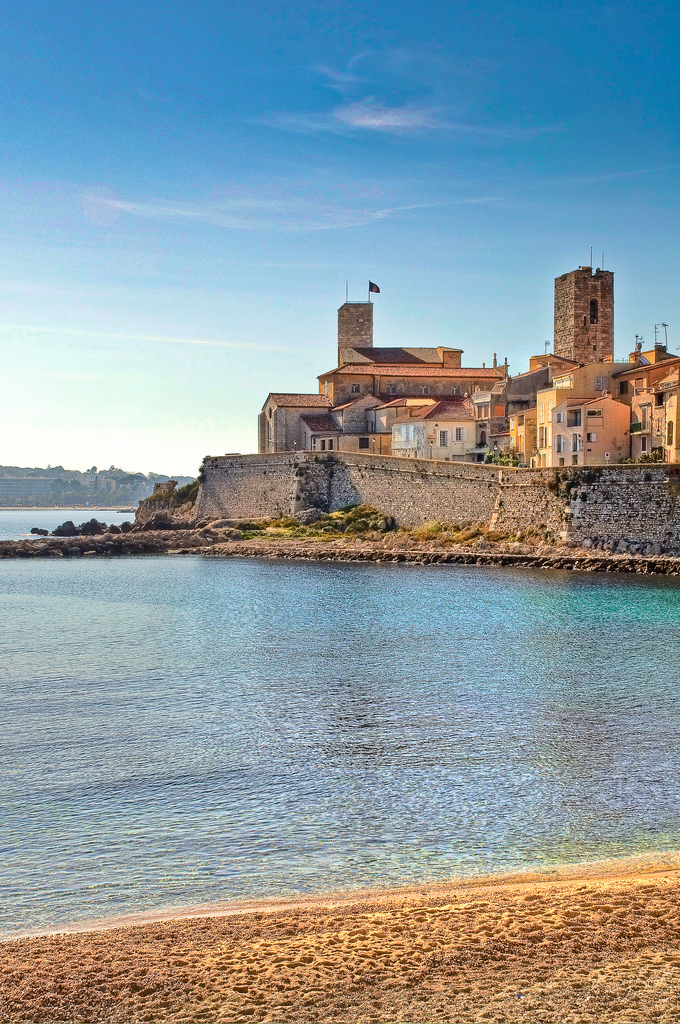 Source: Pinterest
 From the Porte Marine, a walk to discover Antibes is easily done with family.
You can also take guided tours or take part in a  "mini discovery rally of Antibes" (from 7 years old and for the whole family – check with the tourist office) with questions, riddles, clues and of course… Prize for the winners! Very playful and ideal for children especially if you have planned shopping on your side…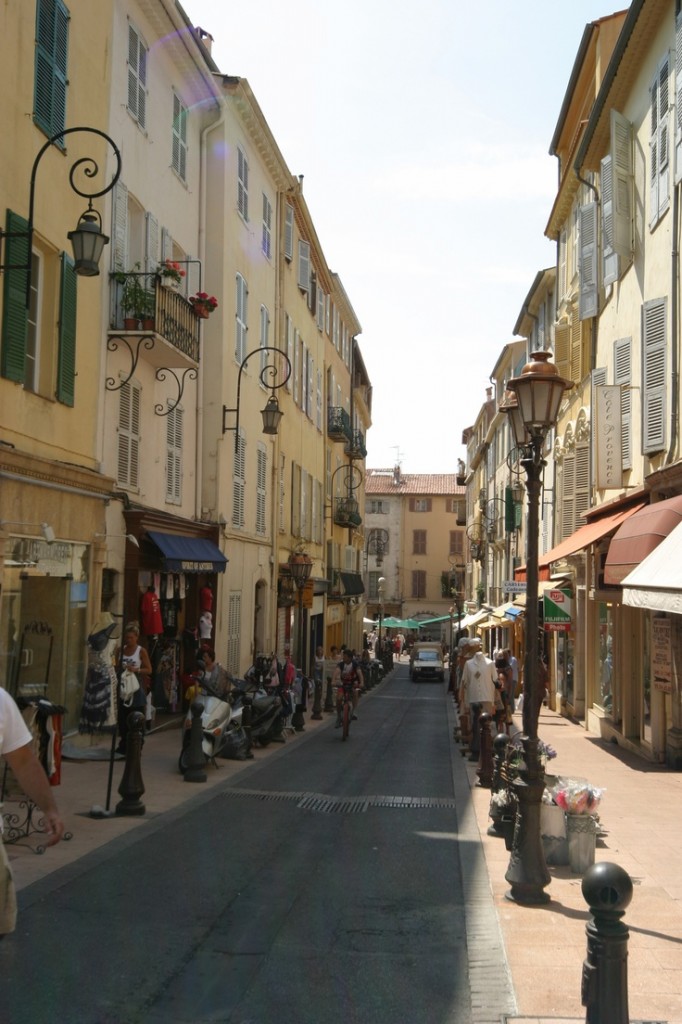 Source: Pinterest – Author:   LinkParis.com
On the nature side, you will appreciate its many cycle paths to venture between its pine forests and enjoy a well-deserved picnic stop.
You can also indulge in activities such as archery and climbing.
Where to Stay in Antibes
I have prepared for you the list of the best hotels to stay in Antibes. Note that you can also choose to stay in Nice (the largest city on the French Riviera) and visit Antibes for 1 day from there.
A nice journey to all of you !