What Camera to Choose for Travel?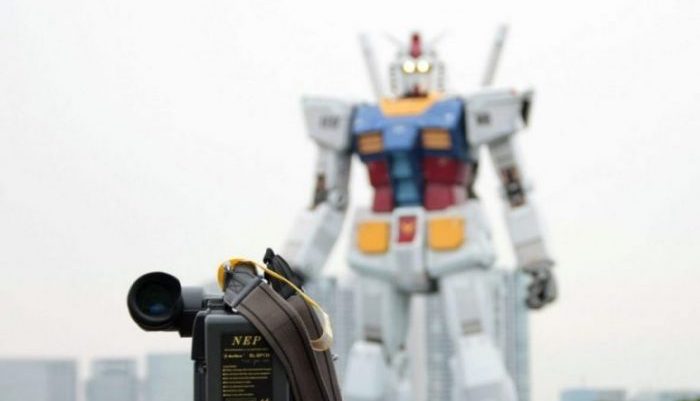 My opinion on the cameras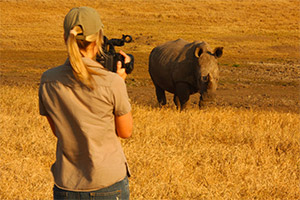 For a novice, the camera is a very good way to make beautiful sequences . The models are getting smaller and for the travelers who are not used to filming, it remains a very good ally in all circumstances. In fact, no need to be an expert to turn on the camera and shoot on the fly : consumer cameras are ready to use and do not need to make a lot of adjustments to bring with you friendly videos.
Believe me, when you cross a deer in Miyajima with an excellent pose, you only have one desire: either to take a picture or to make 5 to 10 seconds of videos and to obtain a sequence of good quality (good framing, good focus, …), you will be faster to use a camera than another device.
Discover the positive and negative points of a camcorder:
Low weight and bulk for all in one : great advantage when traveling by plane. A camera fits easily in cabin baggage and it's all in one: you do not have to add lenses, an external microphone and other accessories
Screen return with adjustable orientation : essential when shooting against dive for example or on the contrary while diving with the device at arm's length
Built-in microphone generally of good quality (watch out for gusts of wind however, no miracle on that side)
Bright lenses (usually f / 1.8): being able to shoot in low light is a real asset, believe me . No miracle, if you want to shoot in the forest at night, the use of an additional light source will be necessary (adding a torch on the camcorder for example or using the torch function of your smartphone)
Ease of handling : no need to tamper with the options, a consumer camera is usually ready for use
Fluid Zoom : If you're going into video editing, you'll see that sometimes having dynamic shots will make a video more appealing. Having still shots (without zoom) is good, owning some sequences with zoom and zoom out will give you a boost to your videos
Autofocus : If you change the plane, the camera will focus on the subject. No need to cut your sequence and redo the point, it helps to ensure the fluidity of a sequence shot
Nightshot functions : I am not a fan of this function and the type of rendering. You will have images of the infrared type but this may be useful sometimes for lack of better
Image stabilizer : manufacturers have clearly improved this function over the years and cameras are now equipped with real stabilizers that work real small miracles and correct tremors during shooting (we can also correct this in post-production but it adds work)
Storage capacity (not crippling): when traveling, there is little chance that you take 64GB of data per day
Continuous recording time limited to 30 minutes generally (not crippling): this is not a major weakness, I doubt you film a 30-minute plan continuously during one of your trips.
An extra device with you : if you want to take pictures, you will certainly have with you your camera and accessories accessories: cables, charger, batteries, SD cards or compact flash, card bouncer, lenses, etc.
Cameras are versatile and easy to use for novices.
What budget for a camera?
It will obviously depend on what you want to do with your camera. No need to hit the high end to bring back beautiful sequences. Nevertheless, I do not recommend entry-level models, aim for the mid-range, a model that fits your budget.
Never forget that it's not the price of a camera that will make your videos unforgettable but your ability to frame, compose your plans and choose the right angles but also to know your material on the fingertips.
From 500 to 1,000 euros: if Canon remains my favorite brand, Sony and Panasonic make beautiful devices.
The digital reflex
My opinion on reflexes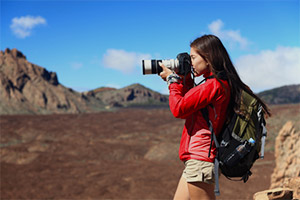 For many years, a lot of travelers have turned to cameras to take … videos . If you want to embark on the adventure, I advise you to think twice before taking the plunge. If possible, ask someone around you to give you a reflex for a weekend and practice doing various shots from different angles and especially trying to zoom in and out.
Perhaps you have heard that some episodes of Dr. House were shot at Canon 5D ? Stunning not? Indeed, except that you still have that in mind:
This kind of boxes cost a fortune
The optical multiples used are also out of price
The devices that were used were handled by audiovisual professionals
The boxes include accessories that can not be brought with you on your trip: heavy tripods, sliding bar, control panel, external microphones, multiple and varied rigs, follow focus and so on.
In short, you will understand, filming with a reflex requires a special handling and therefore time. Do not buy a reflex a week before your departure , telling yourself that you will bring back fantastic images or you will go into the wall: take the time to master your new tool.
Do not neglect the size of the case . The high-end cases are usually massive and weigh so heavy, especially if you add a grip to put extra batteries. This is a key question to ask when looking for a device to walk around on a trip. The heavier the camera is, the harder it will be to carry it every day while traveling and the more delicate it will be for you to make good videos . You may shake too much if you lift the device at arm's length (the muscles are paralyzed), to make false movements because you will have to hold it more firmly, etc.
Ability to change lenses depending on the desired effect : a grandiose landscape is offered to you, hang a 16-35mm to turn in wide angle; the look of an old lady says a lot about his life, in this case you may prefer a long focal length to bring out his face
A true all-in-one : alternating photos and videos without changing devices is a real asset. No need to overload with a camera for example
Lack of autofocus on some cameras : this is not an insurmountable weakness. Make still shots or make several sequences by re-focusing on the subject that interests you. Some cameras now have auto focus (Sony in particular)
Limited maneuverability : especially with large cameras (Canon 7D or 5D type), always prefer still shots to avoid accidental tremors or jerks during zooms
Difficulty to make a clear focus using the screen: when you start the video with a reflex, it is believed that we did the development but in post-production we sometimes notice that the picture is a little blurry. It's a matter of habit and with time everything goes in order. Do not hesitate to make several shots of the same sequence to make sure the focus is clear.
Not insignificant weight especially when traveling : the weight of a box and two objectives is an element to take into account when traveling. In the plane in the cabin, this equipment will take a certain place and once in mop, it will make more weight in your backpack. To overcome this, you can hang your case to a harness to have the feeling of lightening a little even if you will still wear the device.
Sound recording to review : you will never have a problem traveling in most cases . However, if you want to take a rock concert and you are a little too close to the subwoofers, your sound will be saturated every time. The only solution in these cases is the use of an external microphone or sound recorder.
Price : we are not going to hide the face, own a reflex is a real budget but over time, this material has become affordable. It's mostly the goals that will drive up the bill over time.
So you're going to tell me, with all these negative points why filming with a reflex?
Well simply because when you go on a trip, especially the long run, you have to make choices .
Discover why people turn to SLRs to film:
Question of logistics for transport : to couple a camera and a reflex during his trip is to multiply accessories (cables of all kinds, chargers, battery, card bouncers, SD or CF cards, etc.). For example, during my last trip, for the first time I lost some SD cards I do not know where to juggle the hardware.
Question of congestion on site : when you visit, you do not want to be cluttered with both a camera and a reflex.
Question of versatility : with a reflex in hand, you can both shoot beautiful photos and go from one shot in one video mode to shoot excellent videos in full HD.
Question of safety : the more expensive material on oneself and the more one risks to attract the eyes of malicious people on oneself and thus risk to be stolen his equipment. Juggling with his reflex and his camera, it is out the material at all times of field of his bag in the sight of all.
What budget for a digital reflex
Do not spend weeks of pay for videos in 1080p (full HD). Most recent cameras are shooting in 1080p. Many manufacturers move to 4K. The difference in price will be on the capabilities of the camera for taking pictures (sensor size, rise in ISO, number of frames per second in burst mode and so much more). Yes, let's not forget that a reflex is above all a camera dedicated to photography!
Favor a reflex with an autofocus : filming different details on different shots with the camera that automatically changes focus on the same video is a real asset and some devices the bottom for a few months. Count between 800 to 1200 euros to have a case and a versatile lens adapted obviously to video and travel photos. Whenever possible, take a bare box (off target) and choose a suitable lens, trans-standard or not.
In theory, from 800 to 1,200 euros: box and adequate objective
In practice, more than 1500 euros: if you decide to start with a reflex, it will be to also make the photo (with perhaps a semi-pro or pro box) and at least two objectives
Cameras without mirror
If image quality, size and weight are the most important factor, you will want to look at a mirrorless camera. What is a mirrorless camera, you ask? Unlike a digital SLR, this type of camera does not have a mirrored optical viewfinder – hence, the name without a mirror. This type of camera is perfect for people who still want an interchangeable lens without the weight of a DSLR.
Another benefit for no mirror is the electronic viewer. Because you can view the real-time effect of aperture and ISO settings, unlike a DSLR. If you want to take some thoughts on your photographer, it is a must.
Best mirrorless travel cameras

Details:  24.3 megapixels, fast enhanced hybrid AF and 5 rps fps, the world's first 5-axis image stabilization in a full-frame camera, ISO 100-25600. Almost every travel photographer I know has a mirror. They have the Sony A7 or the Fuji X-T1 (below). The A7 II offers 30% faster autofocus than the old version.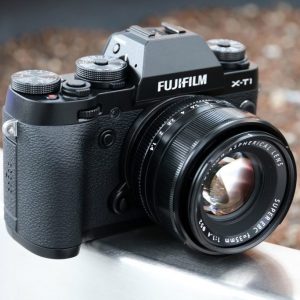 Details:  16.3 megapixels, water and dust resistant, u p to 8 FPS continuous, 3 inches to LCD. Travelers love this camera. It's light and takes incredible pictures. The purchase of the Fuji X-T1 with the 18-135mm lens makes this ultimate travel camera.
DSLR Cameras for Travelling
Mirrorless cameras have come a long way. And many photographers have decided to give up their bulky DSLR cameras for this lighter option – including me!
DSLR cameras are better suited for sports, wildlife and other types of action photography. If these types of photographs do not interest you, then you will probably be fine with a mirrorless one.
Choosing a DSLR means you will have more lens options. Faster focus (even if the battery life is slightly longer). Finally, I'm sure the DSLR cameras will become obsolete. But we are still far from replacing conventional DSLR cameras without mirrors.
 Best DSLR Travel Cameras
Details:  18.7 megapixels, compact, 3pousse screen. I am a big fan of Canon Rebels. For the average photographer, a Canon Rebel is a wonderful camera.The Rebel SL1 is as small as the DSLR cameras and it's extremely affordable.
The Digital Compact
My opinion on digital compacts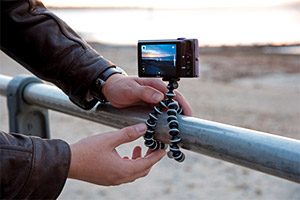 Times are changing and today we have devices with more and more advanced functions (Wi-Fi, GPS that some will consider as gadgets), swift zooms but especially with sensors to perform the job.
It is often useful to start with a compact digital and today, these devices allow shooting in 1080p . If you can not change lenses on a compact, it's really not important because it's not what you look for when handling a compact.
In my case, I use this type of device to take a video on the fly . In my pocket or hung on my belt, I "draw" and I take the scene on the spot (I do not always walk with my DSLR on hand).
Let's chase with the pluses and the minuses:
Very small footprint : most devices fit in a pocket . Believe in my experience, it's a valuable asset. I can tell you that when it is over 35 ° C, we do not want to always lug his reflex on himself and appreciate the lightness of a powerful compact. Never forget that the best camera is the one we use most often and that will allow you to bring back as many videos / photos as possible
Less expensive equipment than a ref : it all depends on the budget you want to allocate in your equipment (purchase of one or more cameras to film). If you decide to buy a compact 300 euros and a reflex over 1000 euros, you will certainly take with you the compact on the beach (it is less damaging than sand seeps into a compact that in an expensive goal of your reflex, you will be less sad if you unfortunately steal your compact that your reflex, etc.)
Difficulty of capturing scenes in low light : if with a reflex you can climb high in ISO, it will not be the case with a compact.
Very nice compact "point and shoot": Canon Powershot SX710  (better value for money than the SX720)
What budget for a digital compact
With competition, there are jewels with real assets for very reasonable sums.
Between 200 euros and 300 euros for a traditional compact
Between 400 euros and 500 euros for an expert compact
Best Compact Camera for Traveling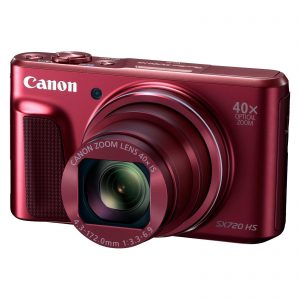 Canon PowerShot SX720  Details:  Built-in Wifi, 20.3 Megapixel, 40x Optical Zoom, 3 "LCD, 1080p Full HD Video
Details:  20.2 megapixels, outstanding low-light performance, 12,800 ISO, ultra thin, 1080p Full HD Video
Compact advanced digital cameras (high-end compact)
Advanced compact digital cameras are similar to Point and Shoot cameras. But they are accompanied by some bells and whistles. They are the one of the high range of compact cameras with integrated lenses.
Advanced compact cameras are similar in size to those mentioned above. And they offer a complete manual mode in addition to the automatic mode. (Note: The two cameras listed in the section above also offer manual mode). They also have the ability to capture photos in RAW format – which is important if you plan to edit your photos once you have downloaded them to your computer.
These cameras tend to be slightly more expensive than regular compact cameras. But less expensive than DSLR or mirrorless cameras.
The best advanced travel cameras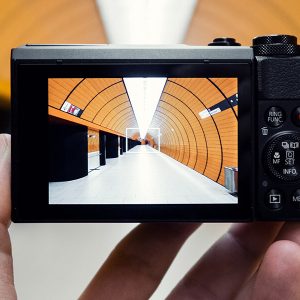 Canon – Powershot G7 X MARK II
Details:  built-in wifi, 13.1 megapixels, full manual mode option, RAW & JPG capture, ISO 100-12800, F2-3.9 lens equivalent to 24-120 mm. We have been using the Canon G series for over 7 years now and love this line of cameras! It's perfect for those times when we do not want to take us around our heavier equipment. This camera is also highly recommended for video!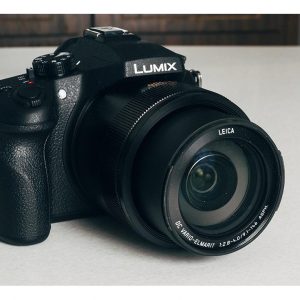 Details:   21.1 megapixels, 4K video, Leica 16X zoom lens f2.8-4.0. We have a mirror-less Panasonic camera and we were very pleased with its performance.Panasonic gets great reviews for their compact and mirrorless models.

Details:  20.9 megapixels, F / 1.8-2.8 lens equivalent to 24-70 mm, shooting up to 10 FPS, ISO 160-12800. Sony has come a long way with the technology of its camera in recent years. Their mirrorless cameras are extremely popular and it has a lot of features that people have fallen in love with (such as low noise at high ISO) at a more affordable price.
My opinion on the GoPro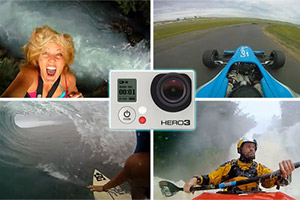 The GoPro is the fashion accessoryfor a few years. As a reminder, the GoPro is an onboard camera that was originally intended for extreme sports. Even if this device is obviously always dedicated to sporting sportsmen, the GoPro has become more democratic and we notice that more and more people are using today this small concentration of technology .
Must we succumb to temptation? To try to answer this question, here is a small list of positive and negative points:
Weight and size rikiki : a GoPro can fit into a carefree jean pocket
Almost immediate grip : no need to tamper with 50 options, even a 5-year-old could quickly know what each option is for basic GoPro (there are several GoPro models)
Speed ​​to take videos or photos : turn on and shoot on the fly, a treat
Beautiful videos underwater : take your mask and your fins and to you the sequences in the middle of barriers of coral and multicolored fishes
Ability to add accessories : a GoPro is above all an onboard camera, dedicated to extreme sports. You do not have to risk your life like these high-level athletes, but you can attach your GoPro to a suction cup on your hood for example to film an environment that is worth the detour.
Fisheye effect in wide angle : the wide angle of the GoPro gives a fisheye effect. Some people like (I am), others do not like it at all. You can remove the fisheye mode by switching to Medium or Narrow mode but you will lose the wide angle and therefore the landscape
Impossible to film scenes in a dark environment : use for this a source of light
Battery a little feeble : count one hour of video in use
Tips to keep in mind for not making the videos mediocre: the GoPro is tiny and the slightest movement will induce tremors on the video
What a budget for a GoPro
Scour internet sites and find the right deal! Even if there is the GoPro 5, the quality of a GoPro 4 is very satisfactory and will delight everyone .
No need to invest in the latest Go Pro: the previous version costs around 200 euros.
In conclusion: how to make the right choice?
Reflex, traditional compact or expert, GoPro or smartphone, the choice is vast . I did not talk about hybrids that can be a good compromise too. As I said in the introduction, there is something for everyone and only you have the answer to the question. I used countless types of devices, different brands and I made my choice.
To help you in your choice, ask yourself these 4 questions :
The nerve of war: what is your budget?
What is your level in image techniques? If you are new, do you want to learn more about the photo / video?
Would you like to shoot or take pictures?
What do you want to film and how many pounds are you willing to take with you?
Feel free to ask your questions in the comments at the bottom of this article .
I am curious to have your feedback after trying this device, traveling or not. Leave me your questions if you have a doubt in your choice or your opinion in the comments!