Why invest all your savings in language courses when free mobile applications can make us excellent speakers of German? Check out top 8 best apps to learn German from BonAdvisor.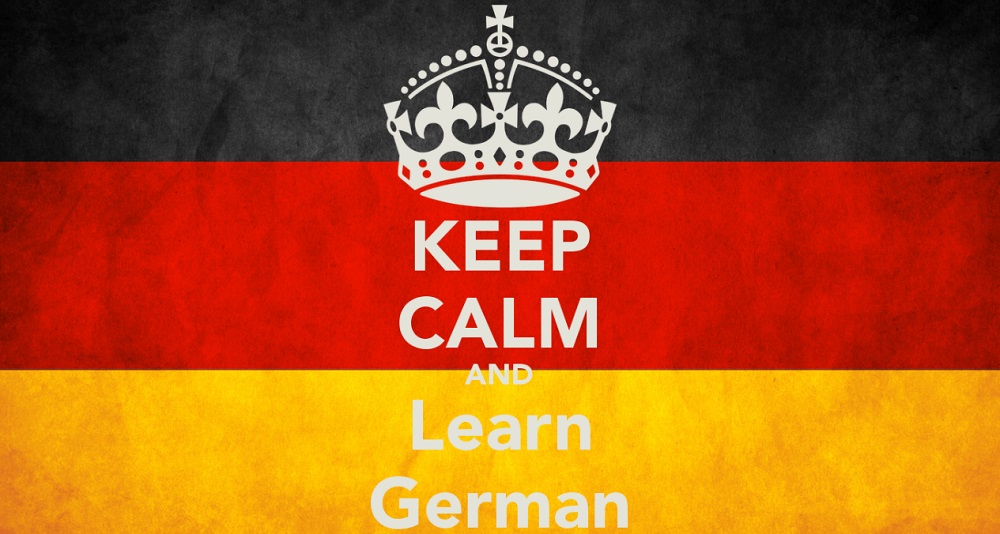 Learning a new language is a rewarding process that requires a certain amount of seriousness. Whatever the reason for wanting to learn German , whether for a trip to Berlinor Munich , Hamburg or Dusseldorf, or for your personal culture, means much more effective and less expensive than traditional language classes exist. As long as you're comfortable with smartphones and tablets, totally free apps will make learning the Beethoven language easier.
Functioning on both Android and iOS devices, here is our ranking of the 8 best applications to learn German from home and at your own pace!
# 1. Babbel
Babbel was created in 2007, and the app can learn German and a dozen other languages ​​online and has emerged as one of the leaders in the field!
Practical for an internship across the Rhine, the platform also offers paid and advanced levels that will make each learner a gaunt end of the language of Goethe. For this, Babbel has a fun interface (but less fun than that of Duolingo).
In addition, Babbel is gaining notoriety from year to year, and offers for learning two training modules: vocabulary and tools. Both basic and advanced learners in German, Babbel's mission is to make everyone a perfect bilingual.
Here the learning system is based on interactive activities based on oral and written exercises, and a very simple method that reminds the translator of yesteryear: a word in French and its translation into German.
Only downside, although very complete this application Babbel is paying, and the price because it will cost a few 9.95 euros per month or 59.40 euros per year after the first free lesson, to continue learning.
# 2. Duolingo
When it comes to learning a new language from scratch, Duolingo is often the best option, combining efficiency, accuracy and speed. To this day, which is indestructible from the first place of the podium of linguistic learning applications, Duolingo also embeds in his luggage German, to try it is to adopt it.
The only real downside concerning Duolingo, this application is only available on smartphones and tablets, on the two main ecosystems that are Android and iOS. The learning formula is as for Italian or Spanish, based on fun little games, which as the course evolves according to the missions, will learn notions of German.
Since no magic exists in the field of learning, the secret lies in the work. Organization, creation of schedules allocated to learning, devotion and above all the possession of a dictionary nearby are the key words for learning German via Duolingo.
In the space of a few weeks or months, it is easy to leave the level of beginner to that of speaker "seeking the word". Well structured, the learning evolves gradually over the missions assigned to you within the application. The level of difficulty increases crescendo.
Completely free (no in-app purchases), Duolingo also has a backup tool that will make learning easy in a variety of formats. Indeed, you can start an exercise on your tablet to complete it on the smartphone.
# 3. memrise
Memrise is an application that will help you learn German fluently. Indeed, Memrise is a learning tool based on the use of vocabulary cards that you will have to memorize little by little by repeating them according to certain time intervals.
These maps are created and enriched by the user community. Free and without any in-app purchases, this app is a great start-up tool, or the perfect companion for your next German getaways next month.
If you had planned to make hearts fall in Berlin clubs soon, you will double your chances by embedding in your vocabulary some local words, and Memrise is the ideal tool for that.
# 4. Learn German 6000 words
Less flamboyant than Duolingo or Babbel, Learn German 6000 words is a very well-designed thematic application, which offers around a well-structured interface, to learn as its name suggests 6000 words of German. The goal here is not to make you the future German Chancellor, but to convey notions of German, so that you can recognize objects and call them by name (in German) on your next trips in Rome.
The app is relatively light and contains in-app purchases. However, the price is worth it, you will impress more than one!
# 5. Learn German by Bravolol
Once is not customary, Bravolol offers us again this year an update of its flagship application, to learn German. Indeed, "Learn German by Bravolol" includes over 800 expressions and terms in German for travelers and beginners.
Thanks to its virtual repeater, the application will familiarize you with the listening and everyday use of German. To do this, the application has a glossary of commonly used expressions in German, authentic pronunciation courses, and a voice recorder allows you to practice pronunciation. Different aspects of everyday life are discussed, from food to travel, through a review of fundamentals, namely the most innocuous sentences and words, date, time …
# 6. Rosetta Stone (German)
The Rosetta Stone app has been designed to provide a fast and efficient alternative in your learning and mastering the particularities of German according to your schedule and availability.
Whether you are just a beginner in German or want to boost your knowledge and acquire a higher level, the application Rosetta Stone (German) is an excellent solution to discover the Germanic language.
Thanks to the app, you will quickly learn to hold a conversation, chat with native speakers and even chat with other online learners.
# 7. Busuu
Busuu has also established itself in the landscape of language learning applications. Indeed, weighing only a few megabytes and completely free, this application offers courses like school, which will provide you with notions of vocabulary and grammar, dialogues in format of stories to read or audio documents that will facilitate the understanding of the phonetics of words.
As was the case for its German version, here also 150 themes are addressed in 3000 unique phrases to read and listen to. From everyday life to more professional and serious topics, Busuu is the perfect coaching tool for Duolingo, even though learners at the intermediate level can use it to improve their knowledge.
# 8. Anki
Like Memrise, Anki works as a memory card. The advantage is that it allows you to create your own lists with the words you want to learn or review in German (and in other languages). Thus, it becomes very easy to extract specialized vocabulary from his readings and review them via Anki. But that's not all, the app has an impressive number of ready-made lists to learn German.