Top 25 Things to Do in Mexico
Mexico is one of the most visited countries in the world. Its wonderful cenotes, the Caribbean beaches, its famous gastronomy and its incredible culture are some of the reasons to take a route through this beautiful country.
It is so big and diverse that you will surely find something that you will fall in love with.
The Riviera Maya is the most touristy area, but this country hides attractions in almost every corner of its territory.
In this post we tell you 25 essential places to see in Mexico.
1. Chichén Itzá, one of the seven wonders of the modern world
There are few more famous sites to see in Mexico than Chichén Itzá. 
In the period of its peak, from the year 900 to 1500, it became one of the most powerful Mayan cities in the Yucatan Peninsula.
Over the years, many remains of great historical value have been preserved that allow us to get an idea of ​​what that powerful city was like. Most of the buildings date from between 800 and 1100 AD. c.
The highlight are its pyramids, especially the Temple of Kukulkan, which has become one of the icons of Mexico.
It is no coincidence that in 2007, Chichen Itza was included in the list of the seven wonders of the modern world. This archaeological site is located near Valladolid, about 2:30 hours from Cancun and 2 hours from Tulum.

2. Holbox
Holbox is an island located near Chiquilá, north of the Yucatan Peninsula. It's a little piece of paradise! It is becoming more and more popular thanks to its paradisiacal beaches and its cozy Caribbean atmosphere.
Holbox is one of those idyllic places where time does not run and where you would stay forever.
In Holbox you will not get bored although the highlight is the possibility of swimming with whale sharks from June to September.
Holbox is considered one of the best places in the world to swim with these enormous marine creatures. But apart from whale sharks, in Holbox you can share moments and experiences with people from all over the world. Do not miss it!
To know more about Holbox, please read this article: Top 16 Things to Do in Holbox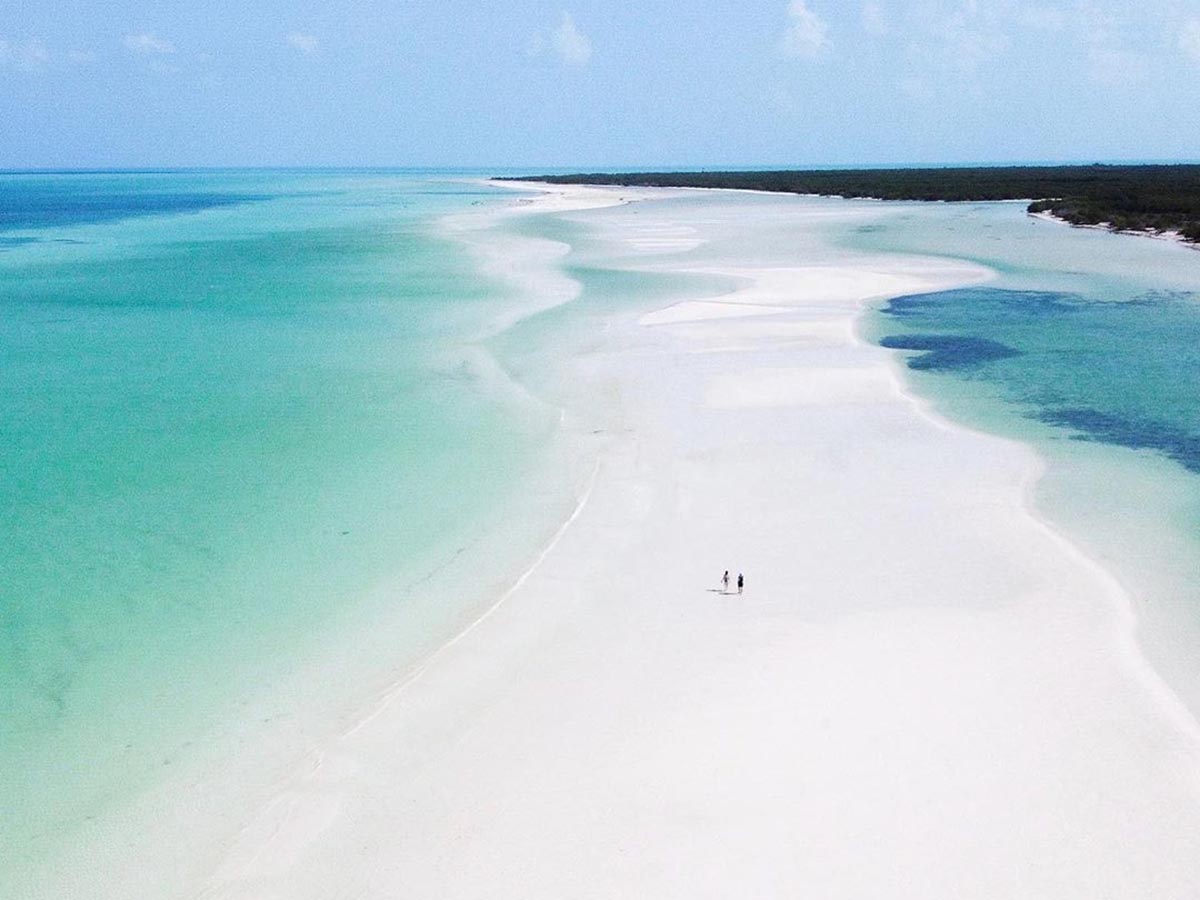 3. Tulum and its Archaeological Zone
But if we talk about a relaxed atmosphere, we cannot forget to mention Tulum. It is the most fashionable place in Mexico! The city is famous for its large number of  restaurants, boutique shops, and street art. 
Although the best known are the famous ruins of Tulum, one of the most spectacular things to see in Mexico.
The archaeological remains of this ancient Mayan city are located on the seafront, creating a super picturesque landscape next to the crystal clear waters of the Mexican Caribbean.
We recommend staying in Tulum  for a few days to enjoy the city more calmly. In its surroundings there are several cenotes and spectacular beaches.
Although if you are pressed for time you can take an excursion to Tulum from Cancun  to see the highlights.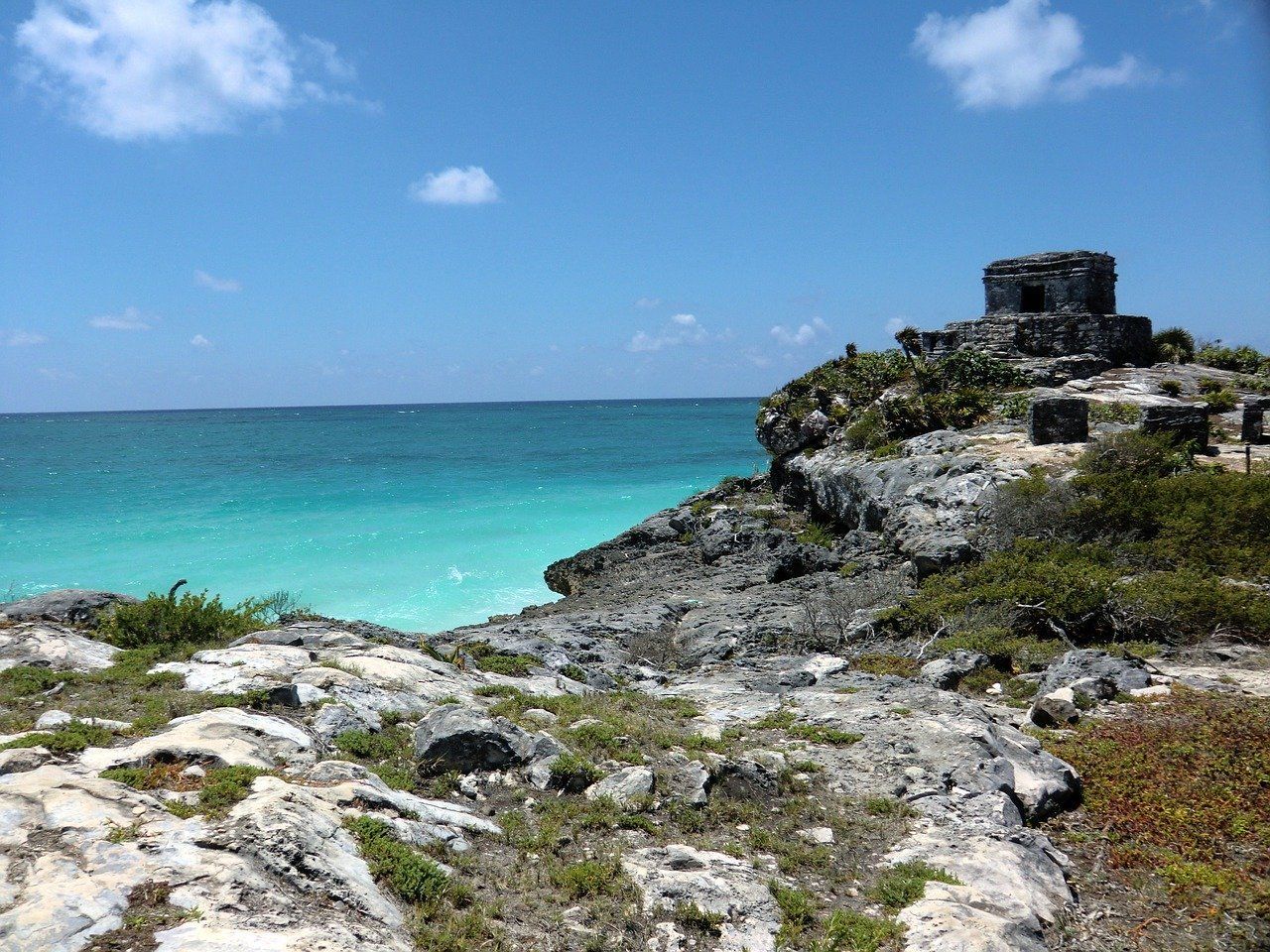 4. Cenotes, very special attractions to see in Mexico
The North American country is home to more than 3,000 cenotes, which are natural pools located in limestone caves. There are many types of cenotes, some closed, some open, although most are all spectacular!
Being able to swim and dive inside the cenotes is a unique experience.
One of the most photographed is the Suytun cenote, which is located on the outskirts of Valladolid. The most peculiar thing about the cenote is that between 12:00 and 2:00 p.m.,  a ray of light enters through a small opening at the top of the dome, creating a mystical atmosphere.
Although you will not lack other cenotes to see in Mexico such as the Gran Cenote, the Xkekén cenote or Ik Kil. Remember to go early to avoid crowds.

5. Isla Mujeres and Playa Norte
Surely you have heard the name of this island a thousand times. It is located about 25 minutes by ferry from Cancun and is home to some of the most spectacular beaches to see in Mexico.
The prettiest is Playa Norte ; Although there are many hotels and terraces on the seafront, they will not prevent you from enjoying its beautiful crystal clear water.
We decided to spend just one day in Isla Mujeres and we think it was enough. Although if you are looking to relax you could spend an entire vacation on the island, but there are so many incredible places to see in Mexico that it is almost impossible to sit still.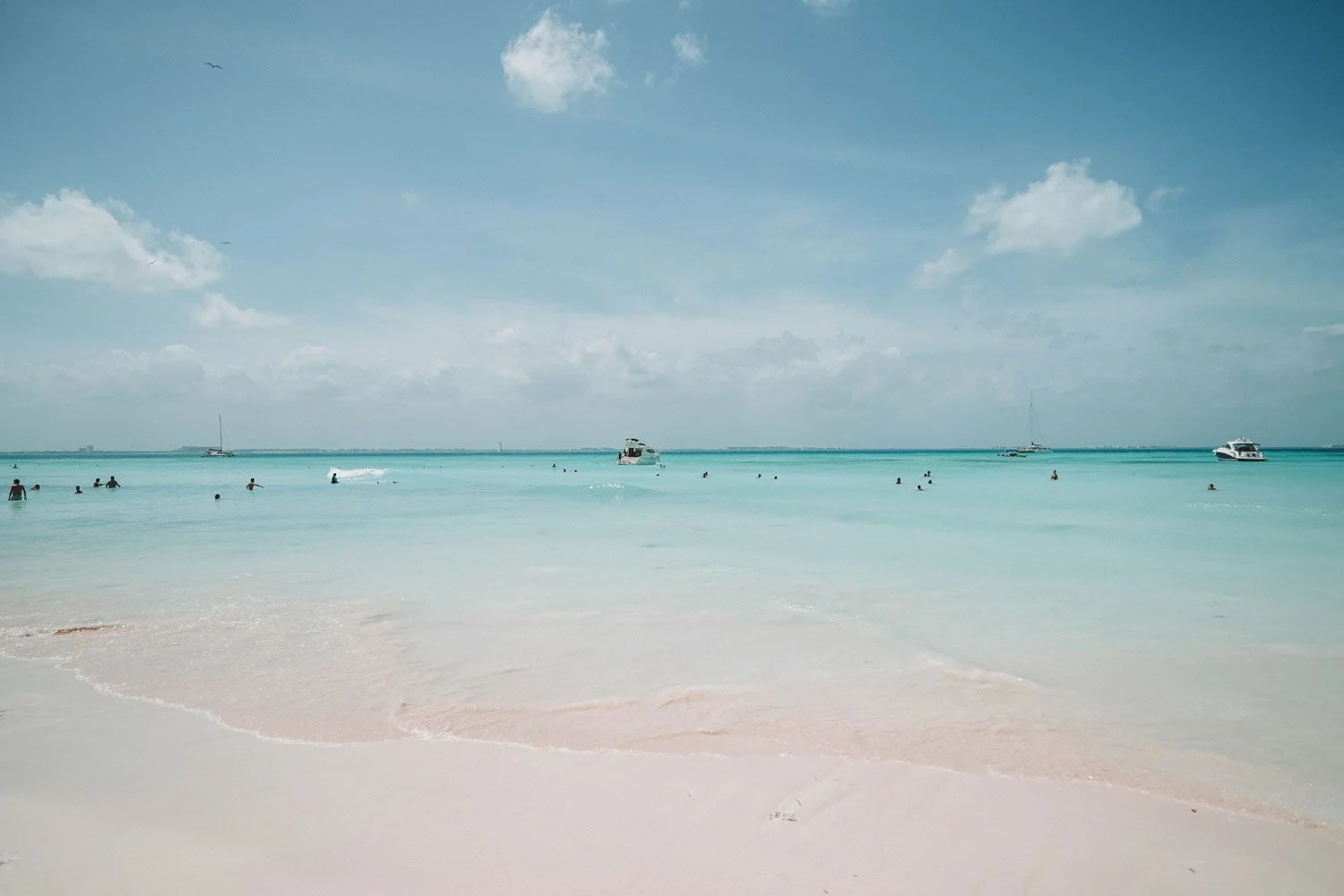 6. Cancun and its Hotels
Cancun is one of the great tourist destinations in the Caribbean along with Varadero and Punta Cana. We didn't like it at all. There are two very different parts: the downtown, where the locals live, and the hotel zone, which, as its name indicates, is where most of the beaches and hotels are located. But it is purely artificial!
If you plan to visit the Riviera Maya, it is very likely that you will land at the Cancun airport, the second busiest in the country. So it's not a bad idea to dedicate a day to see the highlights . Many tourists decide to book a hotel in the city as a base and go on excursions from Cancun. If you are looking for comfort, it is not a bad idea, although you will lose a lot of time in transfers.

7. Copper Canyon by Train
The Copper Canyon is not as famous as the Grand Canyon of the Colorado, but it is even four times bigger and twice as deep! This group of six canyons in northwest Mexico is a natural wonder.
There are routes for hiking, biking or horseback riding. But the most popular way to see the waterfalls, indigenous villages isolated among the mountains, bridges and steep ravines is by going up Chepe.
This is how the train that runs through the entire canyon is known, from Chihuahua to Los Mochis. The entire trip lasts about 15 hours, but there is a 4-hour express route that is perfect for discovering the most incredible landscapes.

8. Mexico City, the capital of the country
Mexico City is the Mexican capital. It is a huge city, with more than 8 million inhabitants. Between its huge office buildings and sprawling residential neighborhoods, it has a charming historic center with an incredible historical heritage. 
The Plaza de la Constitución, the Metropolitan Cathedral and the National Palace are some of the most emblematic places. There are more than 1,000 buildings considered World Heritage Sites. In addition, it is a perfect city for lovers of culture: there are countless museums and art galleries. You can not miss the Casa Azul, where Frida Kahlo lived.
Mexico City is an essential stop on any route through Mexico despite its bad reputation for having a lot of crime. As if all these attractions weren't enough, the city is surrounded by mountains, perfect for escaping into nature and forgetting about the bustle of the capital.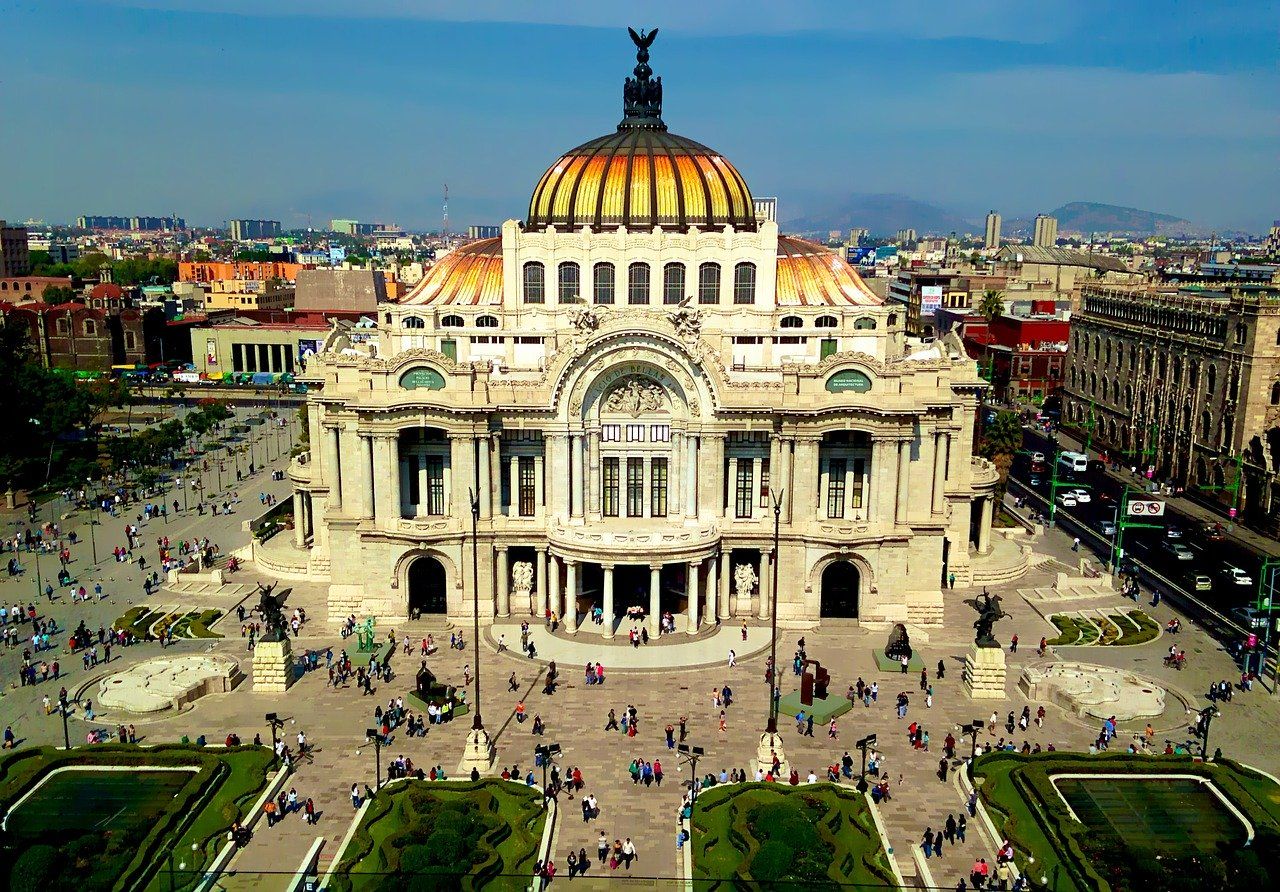 9. Teotihuacán, a historical wonder to see in Mexico
Near Mexico City you must visit the archaeological site of Teotihuacán. In Nahuatl it means "city of the gods".  It became one of the largest cities in America in pre-Hispanic times. It is estimated that more than 100,000 people lived there in its heyday.
To give you an idea of ​​its grandeur, only a part of 264 hectares is open to the public. There you can see the Pyramid of the Sun, the largest to see in Mexico, built around the year 100.
The Pyramid of the Moon and the Calzada de los Muertos are other well-known places in this fascinating site that is still the object of study. to learn about the ancient Mexican civilizations.
You can get there from the capital by bus, taxi or by booking an excursion with transport and a guide.

10. The Nevado de Toluca
Pre-Columbian ruins and beaches come to mind when we all think of Mexico. But did you know that the country has some of the highest peaks in the Americas? The Nevado de Toluca is a volcano that reaches 4645 meters above sea level.
It is a wonderful excursion from Mexico City for nature lovers. Beyond the volcanic landscape, there are two turquoise blue lagoons just below the summit that make Nevado de Toluca one of the most beautiful places to see in Mexico.

11. Oaxaca
If you want to know the traditional face of Mexico, you have to include Oaxaca in your route. It is in the heart of the country and maintains the indigenous tradition.
It has a wonderful historic center considered a World Heritage Site with colonial buildings made of volcanic stone. In addition, it is a fantastic place to discover Mexican crafts and festivities.
If you have the opportunity to spend the Day of the Dead in Oaxaca, you will live an incredible experience that you will always remember.

12. Laguna Bacalar, the blue paradise to see in Mexico
Laguna Bacalar is an essential place to see in Mexico for beach lovers. Most people focus on the Riviera Maya and forget about this huge lagoon with lots of shades of blue. In fact, it is also known as Laguna de los Siete Colores.
It is more than 50 kilometers long, so the ideal thing to do is to explore it by boat, making stops to enjoy refreshing baths in its dreamy waters.
You can book a day trip to the lagoon from your Riviera Maya hotel, although it is advisable to stay at least one night in Bacalar to enjoy a very special sunrise next to the lagoon.

13. Cozumel
In front of Playa del Carmen there is a great island for diving and snorkeling. Cozumel is protected by the second largest barrier reef in the world.
Therefore, its seabed is fantasy: coral reefs, sponges, starfish, colorful tropical fish… In addition, it has white sand beaches perfect for disconnecting from the rest of the world.
You can take a day trip from Riviera Maya or from Cancun. The ferry ride takes about 45 minutes.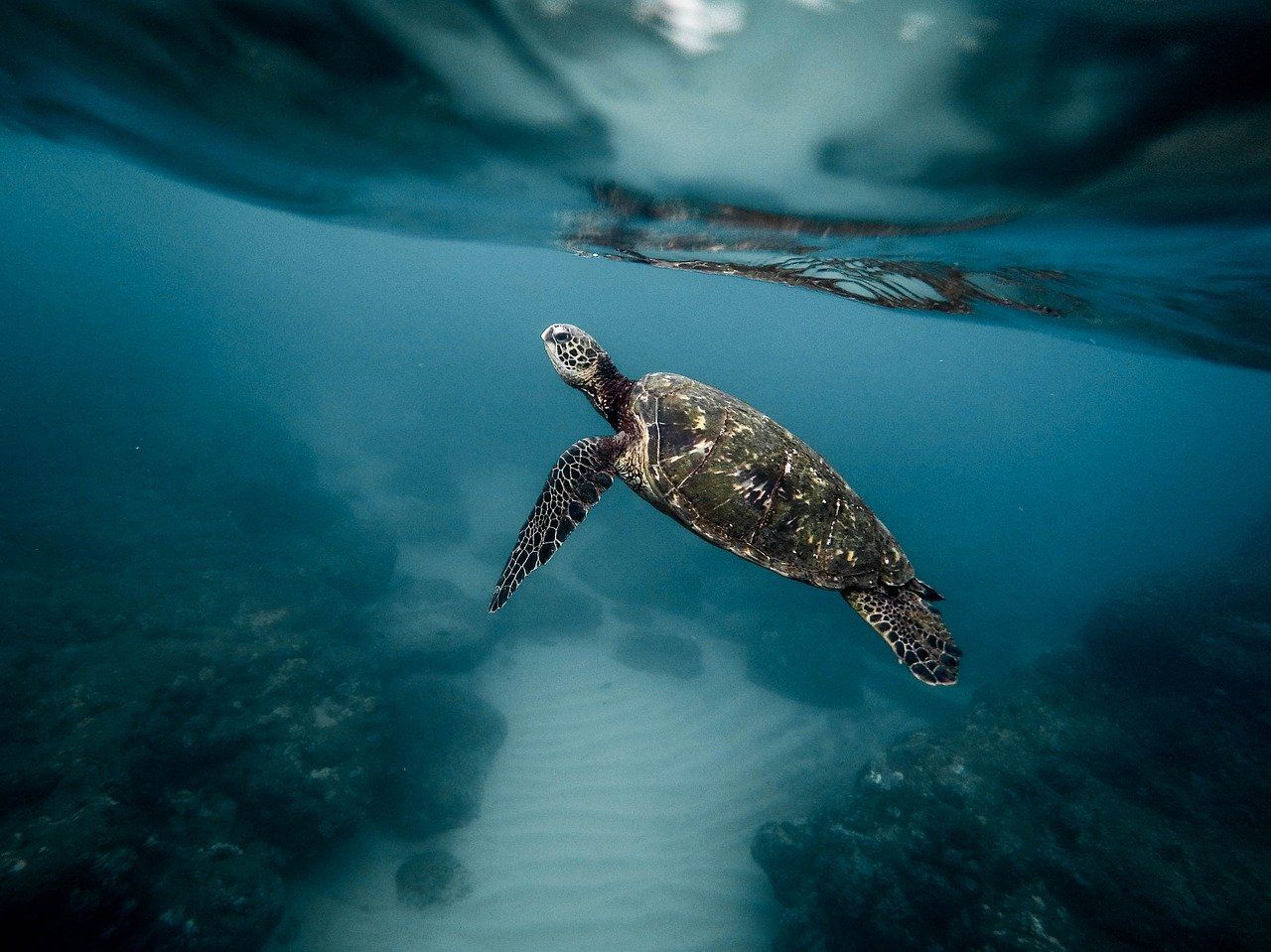 14. Mérida, one of the most interesting cities to see in Mexico
Merida is the largest city on the Yucatan peninsula. Although paradoxically few people visit it compared to coastal cities like Cancun, Ciudad del Carmen or Tulum.
But it is very worth knowing this beautiful colonial city, which was founded in 1542 and is one of the oldest to see in Mexico.
Walking through its historic center will make you go back in time thanks to its well-preserved buildings, squares and parks.
You can immerse yourself in Mexican culture thanks to the many museums, art galleries and theaters that are in Mérida.

15. Izamal, the "Yellow City"
It is not difficult to understand why Izamal is known as the yellow city. All its buildings are painted yellow, creating a beautiful effect. The icon is the convent of San Antonio de Padua, whose façade is also yellow.
It has an imposing entrance with an atrium full of arcades. Izamal was one of the important cities in the area in pre-Columbian times and you can still visit archaeological remains.
It is a small city, easy to see in a day taking an excursion from Mérida.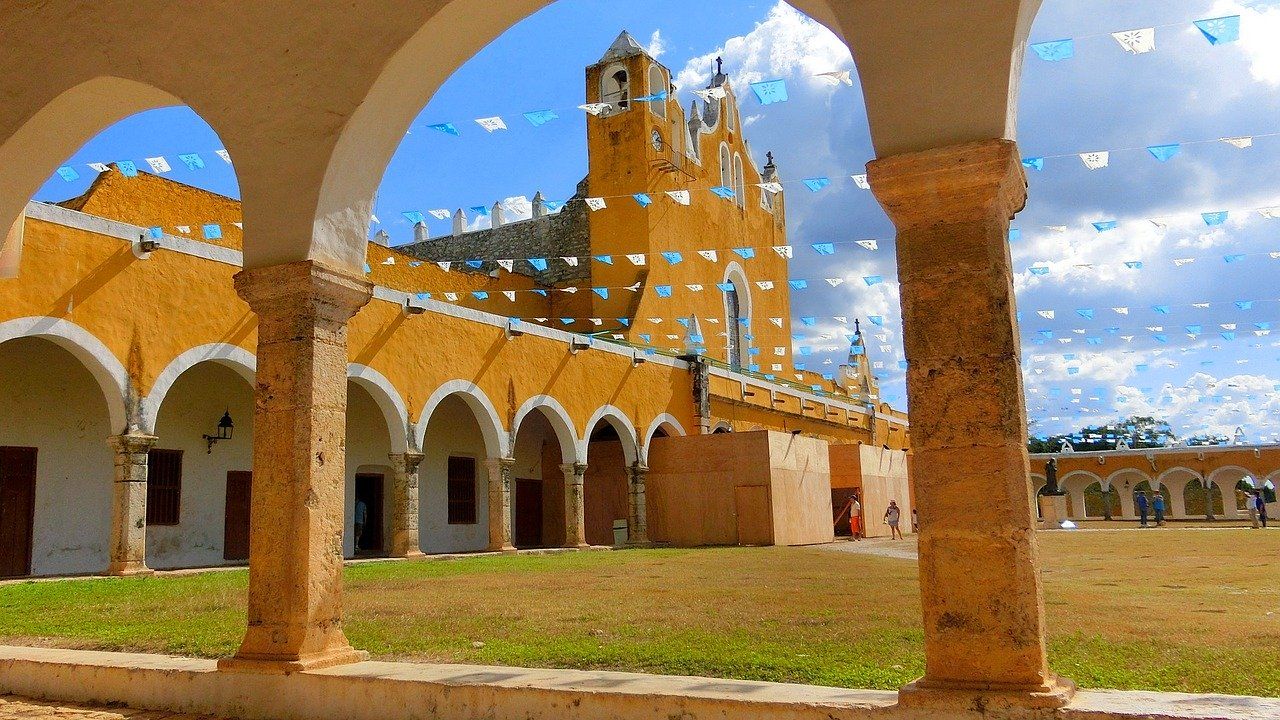 16. Los Cabos, a very famous beach destination to see in Mexico
Los Cabos is one of the favorite tourist destinations for Americans in search of sun and sand. They are made up of the cities of Cabo San Lucas and San José del Cabo, irresistible for having more than 350 sunny days a year.
This privileged climate together with its location touching the United States, golf courses, sports marinas, luxury hotels and a great nightlife make Los Cabos attract many Californian tourists.
A natural icon of Los Cabos is the Arch, a rock formation in the sea that marks the point where the Pacific Ocean becomes the Gulf of California. In its surroundings it is common to find whales between December and April.

17. Cumulative
Akumal is an authentic jewel of the Riviera Maya. Its name means "place of turtles" in Mayan because every year from May to September many turtles arrive during the spawning season. From July to November the little turtles hatch from their eggs and are released into the sea.
In short, there are turtles throughout the year that you can easily see while snorkeling or diving.
The water in Akumal is very clear and shallow, so it is easy to see the marine fauna. If you are interested in renting diving equipment and booking transportation to this paradise, you can book an excursion to Akumal.
18. Valladolid, a beautiful colonial city to see in Mexico
Valladolid is one of the most beautiful cities to see in Mexico. Its Spanish colonial-era architecture blends seamlessly with Mayan traditions.
The historic center is super nice to walk among charming buildings, craft shops and restaurants where you can try the delicious Mexican cuisine. Valladolid is a great base for excursions to cenotes and archaeological sites such as Ek Balam. If you fancy a change of scenery after visiting the beaches in the Yucatan, this city is beautiful.

19. Sumidero Canyon
In the state of Chiapas there is one of the most impressive natural attractions to see in Mexico. We are talking about the Sumidero Canyon, which has a cliff over 1000 meters high above the Grijalva River. Unlike other arid canyons, the landscape is very green.
There are various routes for walking or cycling. But the most popular activity is the boat ride on the river to see the landscape from another perspective.
It is an ideal excursion from San Cristóbal de las Casas or from Tuxtla Gutiérrez.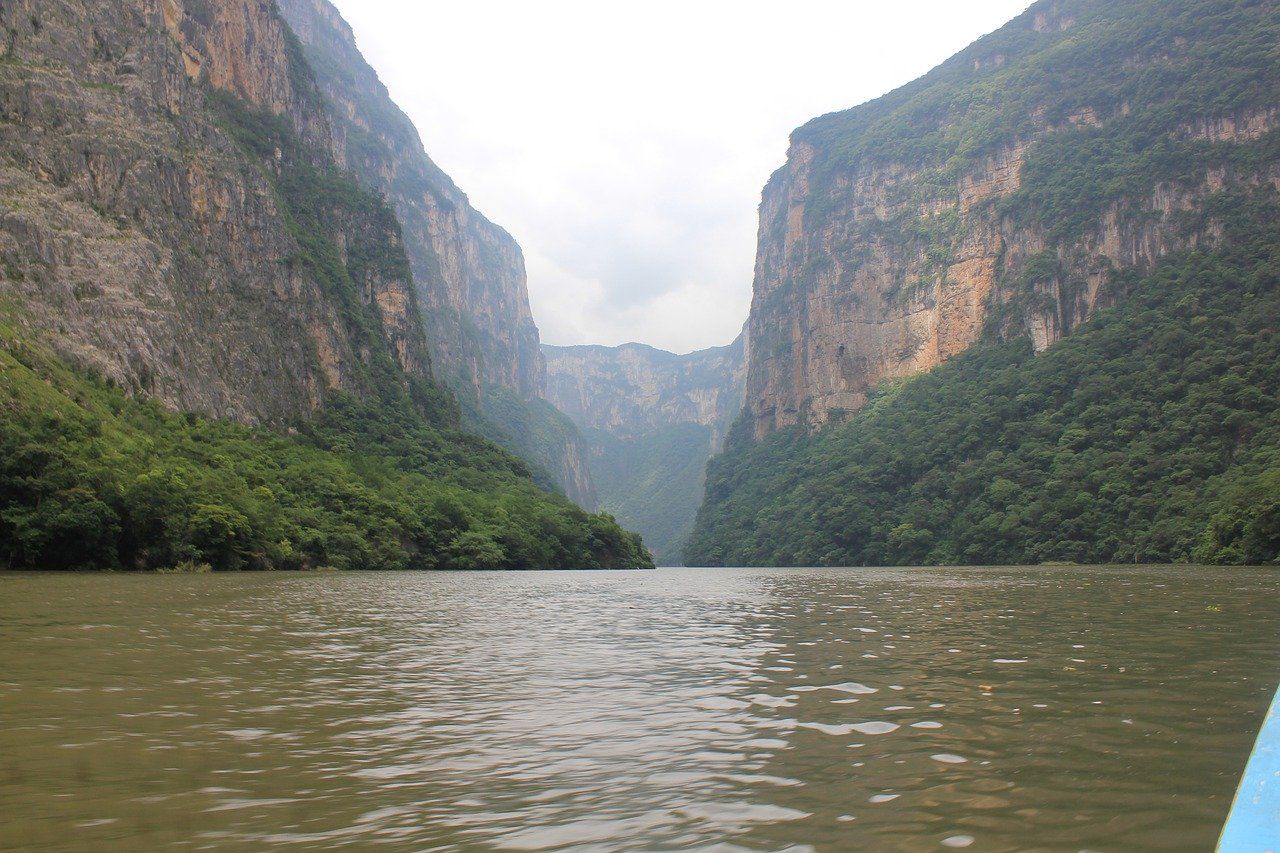 20. San Cristobal de las Casas
Mexico has more than 100 locations considered magical towns. San Cristóbal de las Casas is one of them and undoubtedly has magic.
Its cobbled streets, colorful buildings with reddish roofs, churches from different eras and a beautiful setting with mountains are fairytale.
21. San Miguel de Allende
San Miguel de Allende is another charming city to see in Mexico. It had a very important role in the Mexican War of Independence, since the local Ignacio Allende was a leader of the revolution against the Spanish in 1810.
Among its cobbled alleys and buildings with colonial architecture, the enormous parish church of San Miguel Arcángel stands out .
The city is about 300 kilometers from the Mexican capital, so it is possible to take a day trip.

22. Guanajuato and its colonial architecture
Guanajuato is one of the most picturesque cities to see in Mexico. Its historic center is beautiful and full of colonial buildings. Stroll through its streets and observe its architecture, which represents its colonial past and the mineral wealth of the region. In fact, you can take the funicular up one of the hills that surround the city to have a great view.
Because Guanajuato is much more than colorful buildings. Its lively atmosphere, a more than interesting mining history and the panorama surrounded by mountains make it one of the outstanding destinations in Mexico.

23. Agua Azul Waterfalls, the most famous to see in Mexico
Cenotes, colonial cities, Mayan ruins, waterfalls… Mexico has it all! The Agua Azul waterfalls are the most famous in Mexico. They are located in the north of the state of Chiapas and it is an important tourist destination in the country.
There are several waterfalls, although the highlight is its beautiful turquoise blue color, the result of carbonate salts that are dissolved in the water.

24. Misol-Ha Waterfall
The Misol-Ha waterfall is a very refreshing visit to do in Chiapas. The waterfall measures almost 30 meters and is surrounded by vegetation. It is in the middle of the jungle but access on foot is easy.
There is even a path that allows you to stand behind the waterfall and have a very cool perspective. Do not forget to bring a swimsuit to take a dip, always with caution because there are deep and slippery areas.

25. Hierve el Agua, a natural spectacle to see in Mexico
To end our list of places to see in Mexico, we suggest you visit some unique waterfalls. Hierve el Agua are a series of natural waterfalls formed thousands of years ago.
The water has a very high mineral content that has filtered from the rocks, which is why the waterfalls are petrified and have a whitish hue.
Do not settle for contemplating this creation of nature, Hierve el Agua has become a spa where you can take a dip in warm waters. The beauty of the place is impressive, in front of the waterfalls there is a great panoramic view of the mountains.