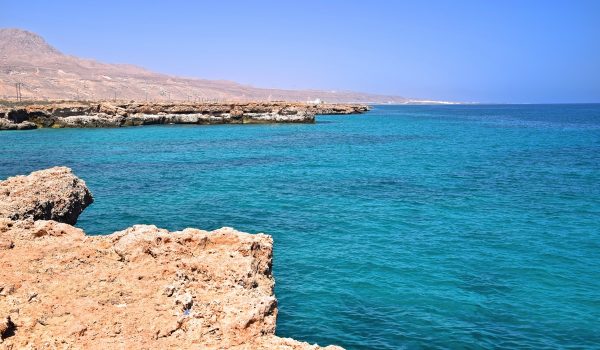 The Sultanate of Oman is the country par excellence for a road trip! A trip to Oman is to enjoy the beaches as far as the eye can see, the wadi or the desert! A road trip to Oman is therefore ideal to discover the magnificent landscapes of the Sultanate. Traveling by car during a road trip will give you total freedom to enjoy the famous sites but also small hidden nuggets of the sultanate.
This is the mode of travel that I chose for my trip to Omani land: a road trip to Oman !
Following this trip to the Sultanate of Oman, I share with you some tips for preparing a road trip to Oman . If you want to get an idea of ​​the itinerary I had chosen for my first trip to Oman, I invite you to consult this travel diary . Having made several trips to Oman, you can also check out another post where I share everything you can do or visit in Oman .
Why The Road Trip Is The Best Travel Mode In Oman!
The road trip is in my opinion the best way to travel to the Sultanate of Oman. And this, for various reasons that I will mention here.
Firstly, public transport is poorly developed in the Sultanate of Oman and travel by public transport can be a real hassle and at a minimum, you will take more time …
In addition, to fully enjoy the great outdoors of Oman, a car is a must. In road trip, we can stop everywhere. And during a road trip to Oman, the desires for stops along the road, on the deserted beaches, on the edge of the desert are not lacking!
Finally, the cities of the Sultanate of Oman (and more widely in the other Gulf countries) are not at all suitable for pedestrians. Except in some cities or districts of Muscat, walking around is a real hassle. I do not even talk about the heat … You have to know that the city of Muscat is spread over more than 30 kilometers for example …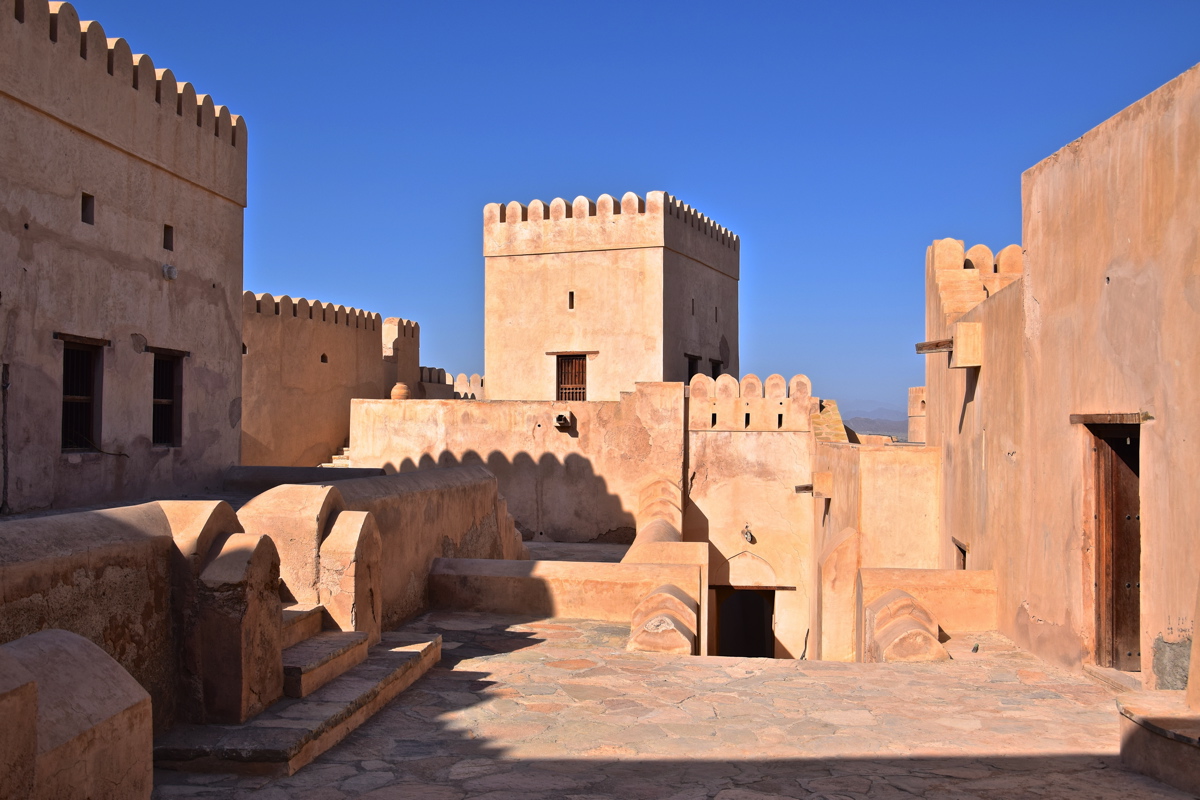 For all these reasons, the road trip is the most suitable mode of travel in the Sultanate of Oman.
Budget side, rent a car in Oman will not ruin you. It is very accessible. I recommend booking your rental car on RentalCars to get the best rates. You can find a basic car at around 30 euros a day for your road trip. Later in this post on the road trip to the Sultanate of Oman, I evoke the question of choosing the type of car (4 × 4 or not) depending on the route chosen for your road trip to Oman! Be careful, I do not recommend you to book a car with Europcar. Indeed, I had a big problem with the Sultanate of Oman with them: impossible to recover my reservation yet prepaid. And of course, no refund … Mistrust!
Finally, for fuel, as in many countries of the Gulf, it is not the essence that will plummet the budget of your road trip … The liter of gasoline in the Sultanate of Oman costs less than 0.50 euro …
Travel To Oman From Emirates In Road Trip
Flights to Dubai or Abu Dhabi are sometimes cheaper and the idea of ​​cumulating road trip to Oman and the United Arab Emirates can be a good idea.
This is what I did on my first trip to the Sultanate of Oman.
Nevertheless, since 2017, this plan can be more complicated. Indeed, for obscure reasons, car rental companies in the United Arab Emirates have tightened the rules for traveling to Oman with a rental car. I also paid for it in August 2017 when I was unable to reach the Musandam Peninsula.
Here is the example of the renter Budget:
possibility to reach the Sultanate of Oman only crossing the border at Hatta
48 hours in advance to obtain documents
obligation to pay the insurance for a minimum week (even for a stay of 2/3 days)
It is therefore impossible to reach the Musandam Peninsula with a Budget car rental. A priori, the restrictions are different depending on each renter.
Previously, it was possible to borrow any border post and some lessors also allowed to take out insurance at the border (less expensive …).
If you want to plan a road trip to Oman from the Emirates, find out! On pain of being stuck on the border with your car …
Visa Tourism For A Trip To The Sultanate Of Oman
To enter the Sultanate of Oman with a French passport, a visa is required. The visa can be obtained at the airport or at different border posts.
Here are some information about the tourist visa:
valid for a period of 30 days
multiple entries
20 OMR (Omani rials) is about 45 euros
New – March 2018: e-visa for a tourism trip to Oman From now on, an e-visa application must be made online before entering Omani territory. The cost of the visa for a trip to Oman remains the same, ie 20 OMR (Omani rials).
So remember to apply for an e-visa online before you leave for a road trip to Oman. The request is made on the following site: https://evisa.rop.gov.om/
The multiple entry visa allows in particular to go through the United Arab Emirates (by road) to reach the Musandam Peninsula. You will not have to pay a new visa.
A short-term visa (10 days) was previously proposed at a rate of 5 OMRs. It has been removed recently and you are now required to take the 30 day visa. If you go on road trip to Oman, this is not too embarrassing because it's a safe bet that you stay at least 2 weeks. However, for a simple stopover to visit Muscat , you will now be obliged to pay the 20 Omani rials …
When To Go On A Trip To Oman?
The best season to visit Oman is winter in France. It will also be winter in the Sultanate of Oman. Between November and March, the temperatures are pleasant and often oscillate between 20 and 30 degrees (necessarily less in altitude) and the air is dry.
The months of April and the second half of October are warmer periods but it is still possible to go on a road trip to Oman.
From May to mid-October, temperatures rise. Very often above 40 ° especially between mid-June and mid-September. On the coasts, the air is very very humid too. The feeling of warmth is really heavy. On the other hand, there will be a lot less people (really much less!) And the prices are often softer for accommodation and car rental. I do not recommend this time anyway especially if you can not stand the heat … We will return later in this post but the Sultanate of Oman allows wild camping anywhere outside the cities. It is also one of the assets of a road trip on Omani roads. In the summer, it's really hard to enjoy it. In the middle of the night, the temperature does not fall below 30/34 degrees …
The Omani exception: the DhofarWhat I just wrote is true for a road trip throughout the Sultanate of Oman, including the Musandam Peninsula. With one exception: the Dhofar.
The Dhofar is located in the south of the sultanate, close to the border with Yemen. In summer, the coastal and mountain part of this region of Oman enters the Khareef season. Temperatures are closer to 30 °, the weather is cloudy and raining. A kind of monsoon, in miniature … The landscapes of this part of the Dhofar are green! Very different from the rest of the Sultanate of Oman. Nevertheless, as soon as you leave this area, the overwhelming heat will return.
If you dedicate your trip to Dhofar, going on a summer road trip can be a great idea! If your trip is wider and is not limited to Dhofar, try to avoid the summer 😉
Long Trip To Oman = Oman Off Road
If you are traveling to the Sultanate of Oman, acquiring the excellent Oman off road guide can be helpful. The Oman off road is somehow the bible of the road trip to Oman! This guide is a complete and very accurate cartography of the roads and tracks of the Sultanate of Oman. It is thus possible to know if one can borrow a road easily with or without 4 × 4 in particular.
In the case of a first and short trip to the Sultanate of Oman, buying the Oman off road does not seem to me to be essential. Indeed, on a short trip and for a first road trip to Oman, you risk going through the essentials that are for the most part accessible with a classic rental car.
Nevertheless, during a second trip or a longer road trip to Oman, it may be necessary. While going in several wadi, you will necessarily bring to roll on tracks sometimes in bad state, sometimes very stiff. Having this guide lets you know where you are going 🙂
Oman Off Road mobile app version Even if I recommend you the paper edition which is more practical, know that it is now possible to buy the Oman Off Road on Android and iOS.
This mobile version of the Oman Off Road will be able to accompany you for your road trip in Oman even if you do not have a 3G connection. Indeed, the use of the Oman Off Road is coupled with Maps.me which allows access to all offline mapping.
You can find 2 versions of the Oman Off Road for your road trip here:
Road Trip To Oman: 4 × 4 Or Not?
For the question of 4 × 4 during a road trip to Oman, I will answer more or less the same as for the Oman off road.
For a first and short stay in Oman, it does not seem essential to rent a 4 × 4. Many places in the Sultanate of Oman are accessible by classic car. This is the case for cities but also for beautiful beaches like Ras al Jinz and also for some wadis where you can get there with a simple car … Other wadis will require you to stop a little earlier and end the walk to get there if you do not have 4 × 4. And the most remote wadis are accessible only in 4 × 4!
Nevertheless, here in my opinion how to proceed to know if you need a 4 × 4 or not for your road trip project in Oman:
List all the places you absolutely want to go for your trip to Oman
then list the secondary places you want to go but which are not "essential"
then check for each location if the roads are accessible with or without 4 × 4
In function, you will be able to draw a line on 2/3 sites of interest not "essential" for a first stay in the Sultanate of Oman and to leave on a classic car. Or conversely, if in your must-see you realize that it takes a 4 × 4, you will only have to book a 4 × 4 for your road trip.
There is no point renting a 4 × 4 if your itinerary does not warrant it. The difference in price between a conventional vehicle and a 4 × 4 is consistent (easily single or double or more), especially if your plan to go on a trip to Oman for a road trip from 7 to 15 days …
Budget For A Road Trip To Oman
I do not like to give an overall budget idea for a trip because the budget depends on many parameters, which differ for each traveler. This is true for a trip to Oman and elsewhere …
Here are some ideas for a road trip to Oman:
car rental, intermediate size: around 30 to 40 euros a day (unlimited mileage)
car rental, type 4 × 4: around 80/100 euros a day
meal in a rather classy restaurant: 20/30 euros
meal in a small restaurant: less than 10 euros or less than 3/4 euros if you eat in a canteen for worker …
fuel: around 0.40 euro per liter
night in a hotel (double room): depends on the city but difficult to find below 45/50 euros
Budget very limited visit (the entries for the forts are not very expensive)
budget excursion: to see according to the wished activities. From memory, a boat trip to observe the dolphins off Muscat costs about 30 euros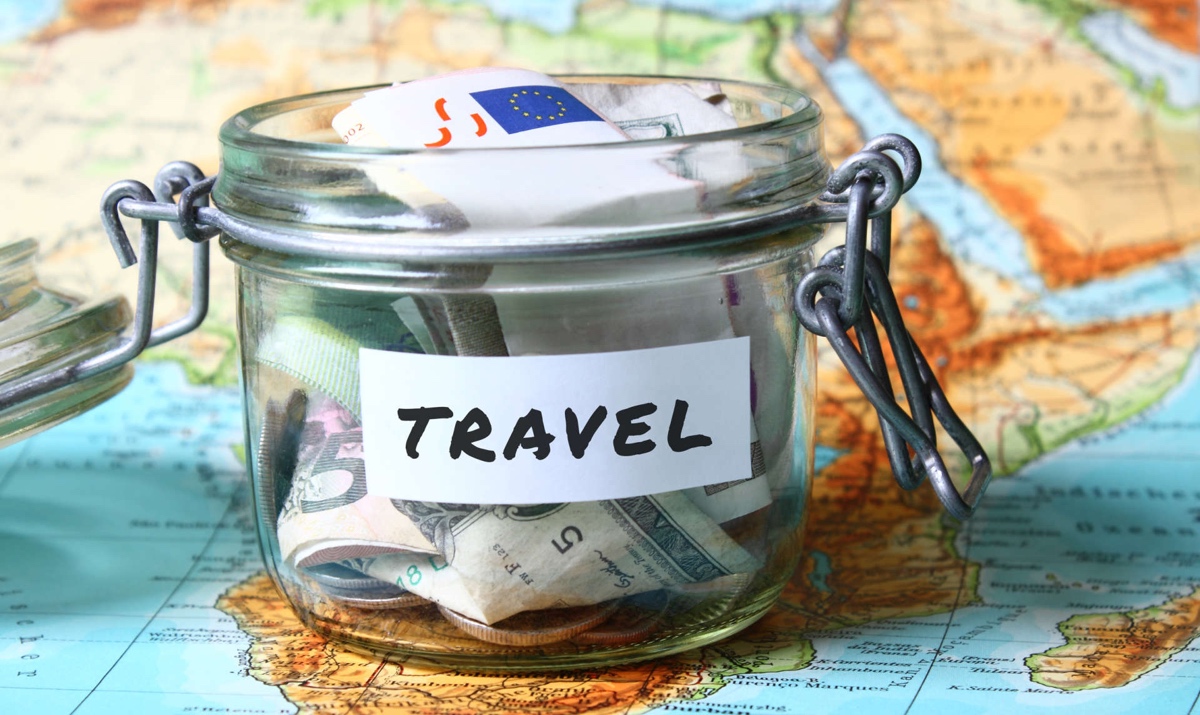 Oman has the reputation of being a country dear to the traveler. Overall, it is not wrong but it is nevertheless possible to successfully plan a trip to the Sultanate of Oman with a limited budget. It is important to select restaurants because prices are climbing fast …
Enjoy Wild Camping On Your Trip To Oman!
Before going on a road trip to Oman, you have to know one thing: wild camping is allowed in the Sultanate of Oman! It is possible to camp anywhere in the country, outside the towns and villages of course.
And the country does not lack wide spaces to put his tent on a beach, by the sea, in the mountains or in the desert!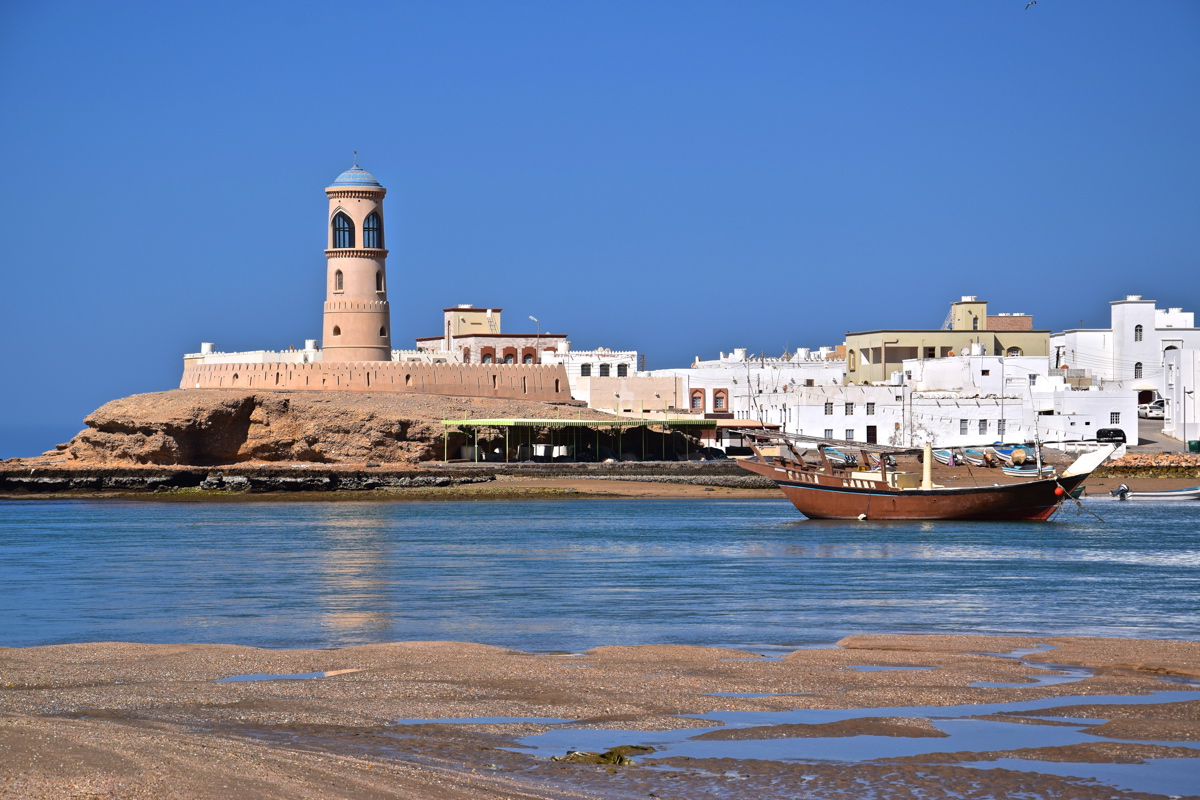 Nevertheless, remember that in summer, camping can be a good idea on paper and a real pain in reality. The nights are absolutely not cool in summer and the temperature will not fall below 32/30 ° …
If you plan to go wild camping during your trip to Oman, especially if you go between April and October, I recommend you bring with you an insulated bag to have fresh drinks (and potentially fruit, …). With more than 30 degrees at night, the insulated bag is almost indispensable. You can buy it before your departure, it will surely be cheaper and faster!
Opting for wild camping on a road trip to Oman is a good idea. But it is an option to use sparingly during the summer months (June to September). Remember to forget about this time of year because of the heat.
Travel to the Sultanate of Oman: a safe country!  Hard to find more safe than the Gulf countries. The Sultanate of Oman like the United Arab Emirates or Qatar are very safe countries. Flights do not exist in these countries. Traveling alone is no problem in Oman. You can spend a night on a secluded beach, leave the doors of your car unlocked, you will not have a bad surprise … Enjoy your road trip in Oman without fear!
How To Include Musandam In His Road Trip?
Going to the Musandam Peninsula on a road trip to the Sultanate of Oman can be a little headache.
If you are preparing your trip to Oman and you do not have the geography of the country in mind, some explanations. The Musandam Peninsula is known for its fjords, known as the fjords of Arabia. These beautiful landscapes are not really found elsewhere in the Sultanate of Oman.
The downside: the Musandam Peninsula is an Omani enclave located in the north of the United Arab Emirates. Several options are possible to get there:
by boat from Muscat: quite binding because there is only one connection per week. The journey takes about 5 hours one way and costs about 45 OMR round trip (about 95 euros).
by plane: the main city of Musandam is Khasab. It has a small airport. A Muscat / Khasab flight will cost you approximately 120 euros return. Barely more expensive than the boat … You can book this flight on the official website of Oman Air .
by car: the most complicated! The border crossing was simple before but on my last trip I had some problems with a rental car. You have to actually cross the border to Hatta, Al Ain or Kalba along the coast to reach the Emirates and then cross the border north of Ras al Khaimah to enter the Musandam Peninsula. If you are going to Oman for a week or 10 days road trip, forget about this option! Even if it's the least expensive …
If you go to Musandam by boat or plane, on site, the car is not essential if you just enjoy the fjords of Arabia via a cruise or a day kayaking. You can also visit Khasab on foot, the city is not too big.
By cons, if you want to go to other corners of the peninsula, you will need a car. You can rent one for one or two days in Khasab. There are beautiful and totally empty beaches in Musandam 😉
Road Trip To Oman: Which Route?
Are you planning a road trip to Oman soon? Defining your route is often the first (and main) stage of a road trip. This is especially true for the Sultanate of Oman because depending on your itinerary, you will be able to leave on a sedan or 4 × 4 reservation. And this, depending on the places you will visit …
Itinerary: The Classics Of A Trip To Oman …
As elsewhere in the world, for a successful road trip to the Sultanate of Oman, I recommend you to vary the visits and discoveries. To do this, try to include this in your itinerary:
an outing at sea in Musandam or off Muscat
one or two hikes in wadi of the Sultanate of Oman
discover several cities of different sizes like Muscat, Nizwa but also Sour for example
relax on the empty beaches of the Sultanate of Oman as in Tiwi
spend a night in the desert even if I recommend the Wahiba Sands because it is quite touristy and the surroundings of the majority of the camps are plowed by the tracks of 4 × 4. The feeling of virgin dunes is not there, unlike the desert of Liwa, another part of the Rub al Khali located in the UAE.
visit some forts, symbols of Oman! Like Nakhal Fort, Nizwa Fort or Jabreen Castle
better understand the Omani culture by going to small villages and palm groves for example to discover the traditional irrigation system called falaj
Oman Road Trip Itinerary: How Long?
Often, for a first trip to Oman, the duration chosen is of the order of 7 to 10 days. On this road trip, impossible to go to the 4 corners of the sultanate, there is too much road …
On 8 to 10 days, I recommend you to stay in the northern part of the Sultanate of Oman. It represents the country well enough where you will not have to multiply the long trips. Indeed, to wish to make a road trip to Oman on 10 days including in your route Musandam or the Dhofar seems to me more than unrealistic … You risk to miss the many treasures that you can discover in the northern part of the sultanate.
If you leave for two full weeks traveling to the Sultanate of Oman, it seems to me possible to integrate either the Musandam Peninsula or the Dhofar.
To visit Oman entirely or rather to go to all the regions of interest of the country (north, Musandam and the Dhofar on the border with Yemen), I must have 3 weeks of road trip for such a route to Oman.
If you have a rough itinerary in Oman and would like to receive an opinion, do not hesitate to comment on this post. I will then give you my opinion on your project of road trip itinerary in the Sultanate of Oman.
This post dedicated to the Oman road trip is coming to an end. With these different pieces of information, you should be able to ask the right questions and have the answers associated to prepare your travel itinerary to Oman.
If you have additional questions about a route, car rental or any other subject related to an Omani road trip, do not hesitate to share these questions in comment. I respond quickly to the various comments posted on the blog. And our exchanges will certainly serve other travelers who are also preparing a stay in Oman …