An abandoned city becomes the giant expression canvas of street-artists
Very recently, we talked about the neighborhood of Christiania in Copenhagen, an atypical neighborhood that looks like an independent city …
In Belgium , there is a curious abandoned village that has a certain resemblance to its Danish neighbor, not that this city was proclaimed "free city" but because in Doel as Christiania, street art is an integral part of the city .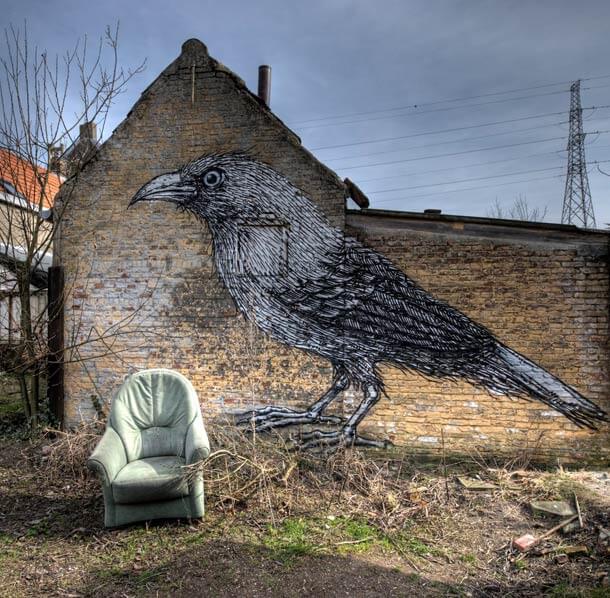 One would think a ghost town at first glance, but it is not so, the small Flemish village of Doel has unfortunately had to be abandoned by its inhabitants because of the increasing enlargement of the Port of Antwerp. Since then, it is the street artists who populated the city and especially occupied a large part of the walls of all these abandoned houses. Whole walls covered with robots, giant rats, extraterrestrials and many other curiosities …
A famous urban exploration and urban art photographer, named after Jeremy Gibbs , looked at the work of all these young artists … His shots show us how much an abandoned city can come alive through street art . This curious Belgian village, like a ghost town, has become, thanks to its giant frescoes, an open-air museum! We wish him the same future as the famous Five Pointz neighborhood of New York without this tragic end!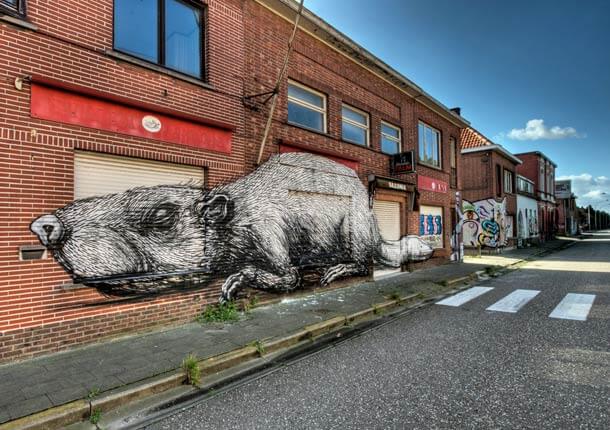 Street art has this power, that of giving poetry, magic to places that often lack soul. With ever more surprising works, street art artists tell, most of the time, stories that speak to us all!
How to get to Doel?
Doel is located near the city of Antwerp: