Itinerary: 3 Days in Iceland
Are you leaving for 3 days in Iceland? Here is an itinerary you can use to prepare your stay!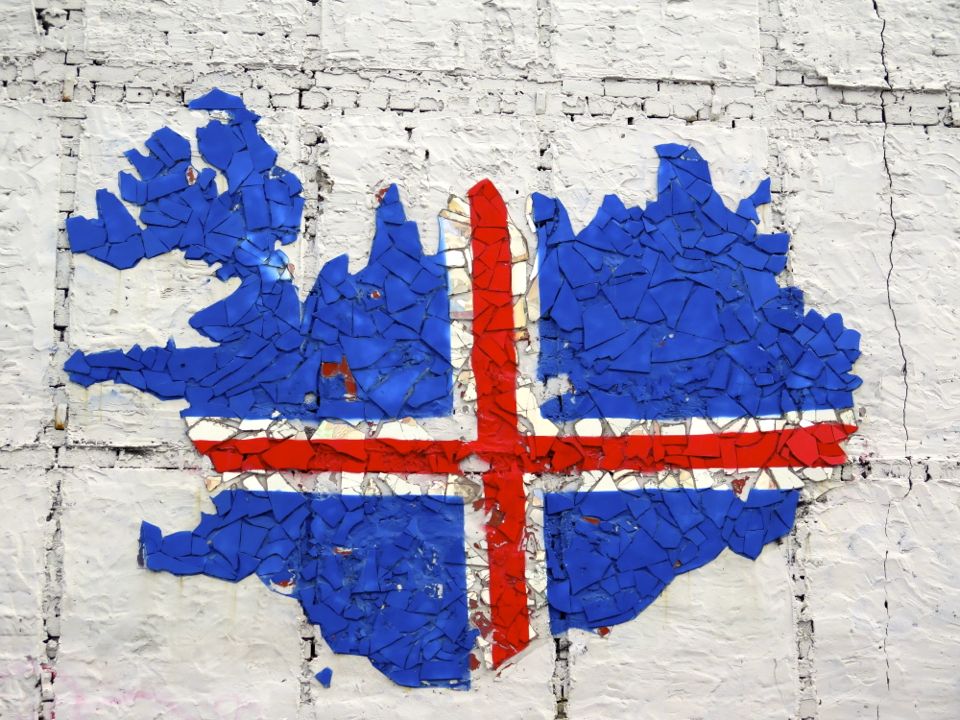 Iceland, I went there 3 times! 3 short stays in winter. Because yes, Iceland in winter is feasible! And yes, 3 days in Iceland is worth it! Reykjavik is only 3h30 from Paris and it is a perfect destination for an extended weekend totally exotic!
For each of my stays, I spent between 3 and 5 days in Iceland (to which must be added the travel time):
3 days on the spot are enough to have a glimpse of the Icelandic wonders. You will have the time to discover Reykjavik and its surroundings and to take full eyes! On the other hand, it is very likely that this overview will make you mouth watering and that you want to come back to see more but that's another story;-)

In 5 days, you will have the time to deepen your discoveries and to leave a little of the traditional circuit. And you'll have 2 more chances to see northern lights;-)
How to go to Iceland?
There are two options: organize your trip yourself or get help from a specialized agency.
Organize your trip alone:
This is the option I chose. Organizing your own trip to Iceland is quite possible, even in winter (even if it's a bit more complicated).
Wow Air and Icelandair offer several daily flights from Paris. To find your flight at the best price, I advise you to compare offers on  Skyscanner .
For a short stay (3, 4, or 5 days in Iceland), I advise you to stay in Reykjavik and to discover the surroundings by day renting a car on site or with a tour agency. To find your accommodation at the best price, you can visit this site .
To leave with a specialized agency:
If travel planning is not your thing, if you do not have the time or if you want to go to Iceland in winter, for example, it makes you a little flipper, you can use a specialized agency for you help organize your stay. Also I invite you to take a look the tours here, conventional circuit or off the beaten track, there is something for everyone.
Here is my itinerary for 3 days in Iceland!
Day 1: Reykjavik and Blue Lagoon
For a gentle first day, just to acclimatize yourself a bit to Iceland before leaving to play the adventurers in its great spaces, go to the discovery of its capital, Reykjavik! I particularly like this city! Lively, cosmopolitan, colorful, trendy … I liked it from the first moment! Day and night (especially at night elsewhere … but the advantage is that in winter it falls early ;-), it is impossible to be bored. The city is full of cool things to see and do. Here are my 10 favorites:
Stroll along the waterfront and take the souvenir photo in front of the most famous statue of Reykjavik: Solfar (or the sun traveler).

Admire the bold architecture of the Harpa.

Go hunting street art, very present in the city.

Eat a hot dog at the Icelandic Baejarins Bestu Hot Dogs.

Climb to the top of Hallgrímskirkja Cathedral and admire the view of the city.

Shopping in the small shops of Laugavegur street.

Wander around or on (in winter) Lake Tjörnin.

Stop in one of the many cozy cafés in the center.

Photographing its colorful houses (you will find many in these streets for example: 

Mjostraeti, Grjotagata, Baldursgata, Bergstaðastræti, Njálsgata, Grettisgata …).

Visit one of the museums of the city, the very classic 

National Museum of Iceland that explains the history of the country, the most unusual, the phallological museum which hosts the largest exhibition in the world of penis … It's an experience!:-D
In the late afternoon, head to the famous Blue Lagoon , an artificial lagoon powered by geothermal power stations of a captivating blue! What a pleasure to relax in its warm waters while admiring the surrounding landscapes! In winter, the experience is even more intense and magical. Imagine yourself bathing in a snowstorm … exotic and invigorating! If you prefer a less touristy and cheaper version (but also less beautiful),   I recommend the laugardalslaug swimming pool  and its outdoor baths  in Reykjavik.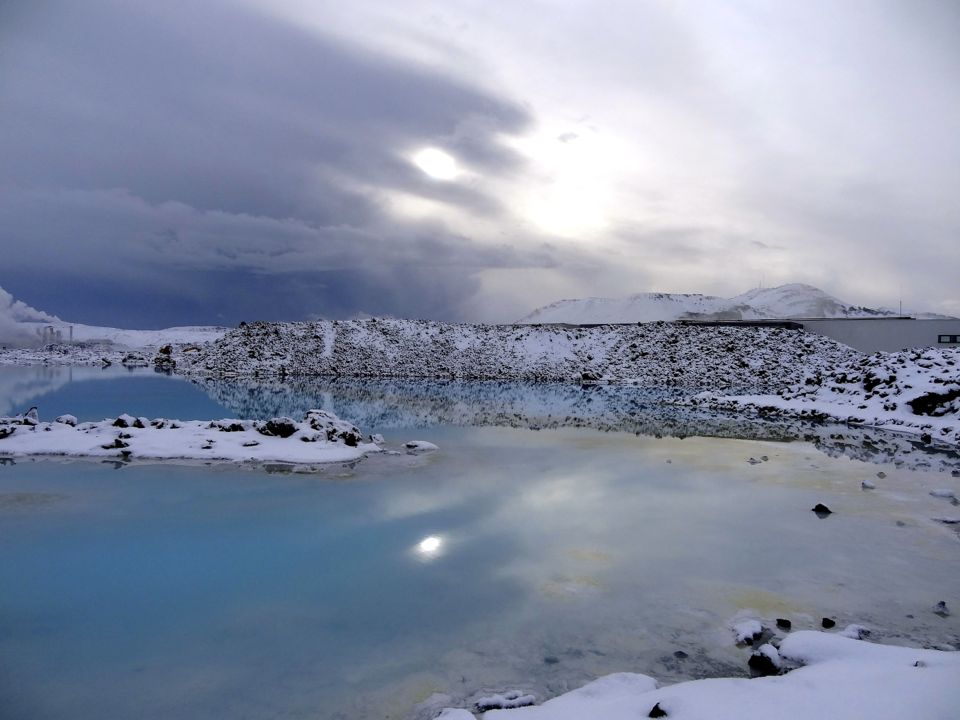 At night (or not … since summer does not fall), go on a tour of bars with Icelanders! Reykjavik is a very festive city on weekends! And if you're there in winter and the sky is clear, go for the northern lights hunt!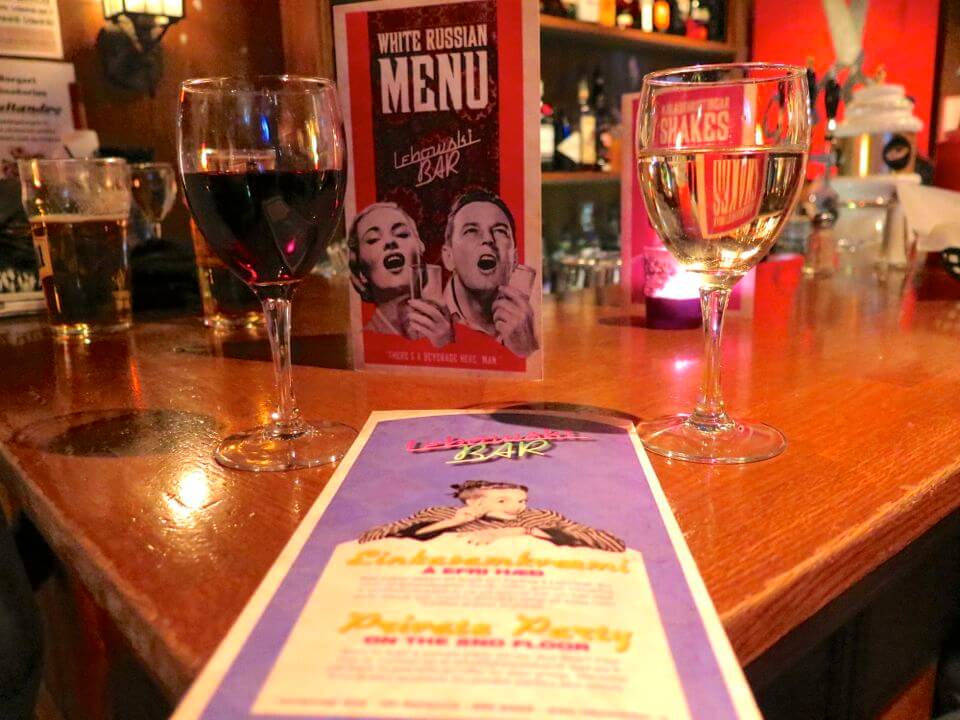 Day 2: Golden Circle
After this rather calm first day, it's time to get ready to catch your eyes! Head for the Golden Circle which includes Iceland's most iconic natural sites: Pingvellir, Gullfoss and Geysir.
Pingvellir National Park
A UNESCO World Heritage Site, Pingvellir National Park is a very important geological and historical site in Iceland. It is here that the first parliament was created in 930 and it is also the place of division between the 2 American and European tectonic plates.


Gullfoss waterfalls
The most beautiful Icelandic falls (in my opinion of course 😉 )! The water comes directly from a glacier and flows after a fall of 32 meters in a narrow canyon. The noise is deafening and lets imagine the power of the water! It's really a place not to miss on your trip to Iceland. Personally, I went back to see them at each of my stays! In winter, the falls are adorned with a beautiful white coat and are partly frozen … it gives a truly magical decor!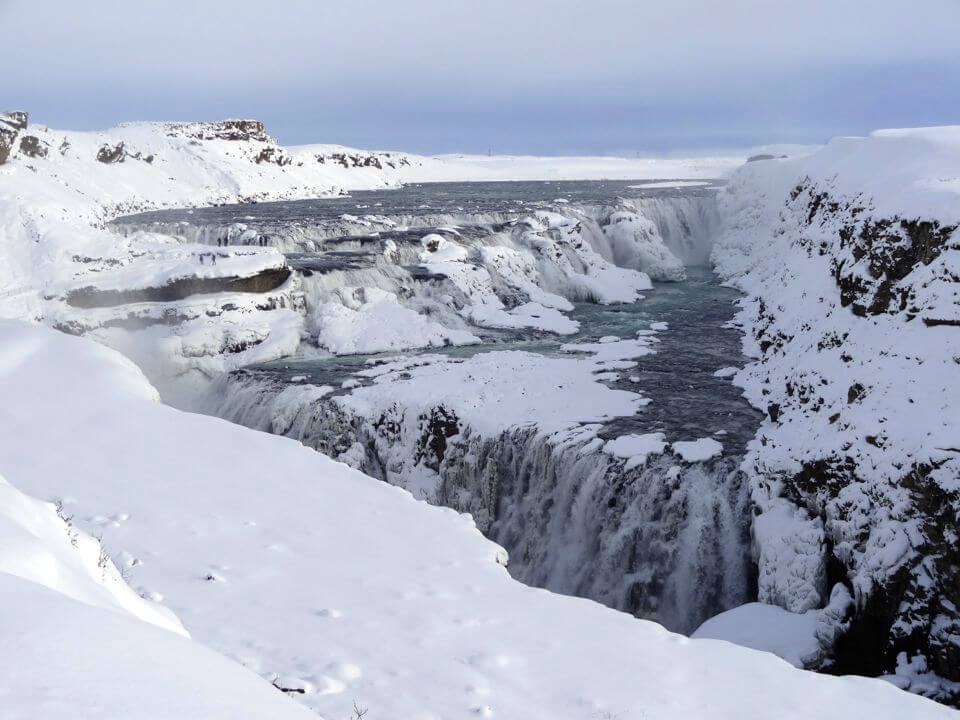 Geysir and the geyser of Strokkur
Finally, the geothermal site of Geysir is perhaps the most impressive site of all! It is not so common to see a geyser still active. For more than 10,000 years, Strokkur has been spewing hot water more than 40 meters high at regular intervals (about every 5 to 10 minutes) … The show is just magical!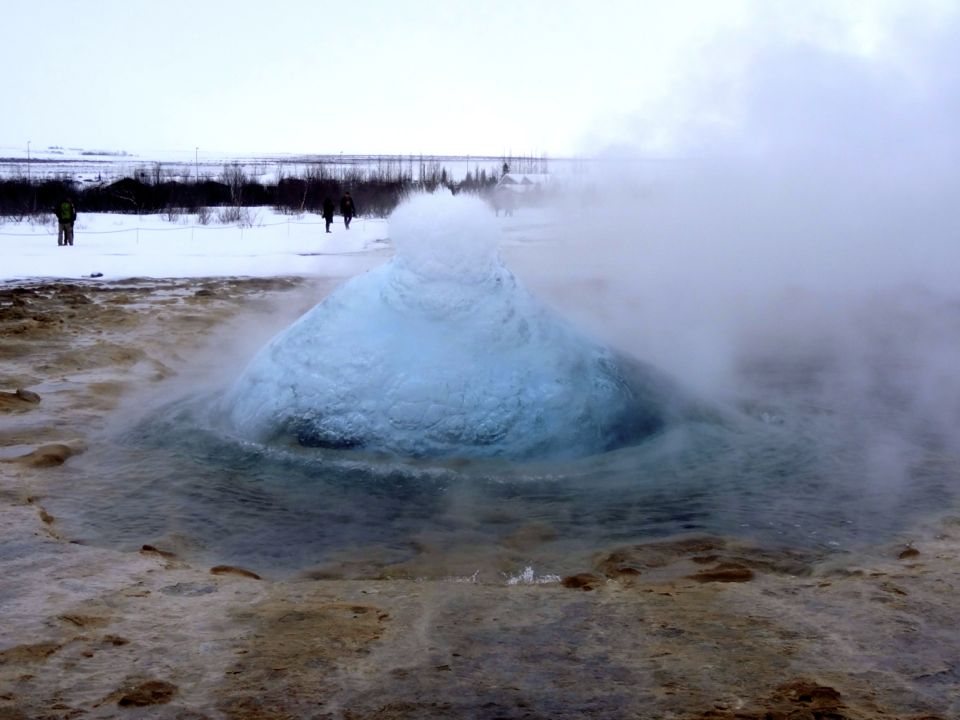 On the road, you will also find other sites, a little less known but worth the detour like the crater Kerid, the waterfall of Faxi or the Secret Lagoon (or Gamla Laugin).
Day 3: Vik and the South West Coast
Incredible landscapes, between black sand beaches, tufa hills, waterfalls, lava fields, glaciers and basalt columns … The south-west coast of Iceland is breathtakingly beautiful! These landscapes left me an unforgettable memory! 
Not to miss :
the famous Eyjafjallajokull volcano whose eruption in 2010 had made a lot of talk 

,

the magnificent waterfalls of 

Seljalandsfoss and Skogafoss,

the charming village of Vik,

the 

black sand beach of Reynisfjara,

the cliff of Dyrholaey (where one can see in summer the emblematic bird of the country, the puffin),

the Solheimajokull glacier …
More than 3 days in Iceland?
If you stay more than 3 days in Iceland, I suggest other ideas for visits …
Day 4: Snaefellnes Peninsula
The Snaefellnes peninsula offers a condensed Icelandic landscape. Here, nature seems even wilder, more raw, more intense. On the road, small fishing villages follow one another like Arnarstapi with its pretty little houses with red roofs and cliffs that fall steeply into the ocean. When you arrive at the famous volcano – Snæfellsjökull glacier , we understand that Jules Verne was inspired by his famous novel "Journey to the center of the earth"! This day is my biggest favorite in Iceland!
Day 5: Activities
Iceland is a fabulous playground to indulge in some activities that are out of the ordinary! I advise you to book the last day to accomplish one of her …
The offer is varied, summer and winter, even if each season has its favorite activities: snowmobile, hiking on a glacier, whale and puffin watching, exploration of ice caves, dog sledding, snorkelling and diving , quad or buggy ride, fishing, horse riding, skiing, rafting …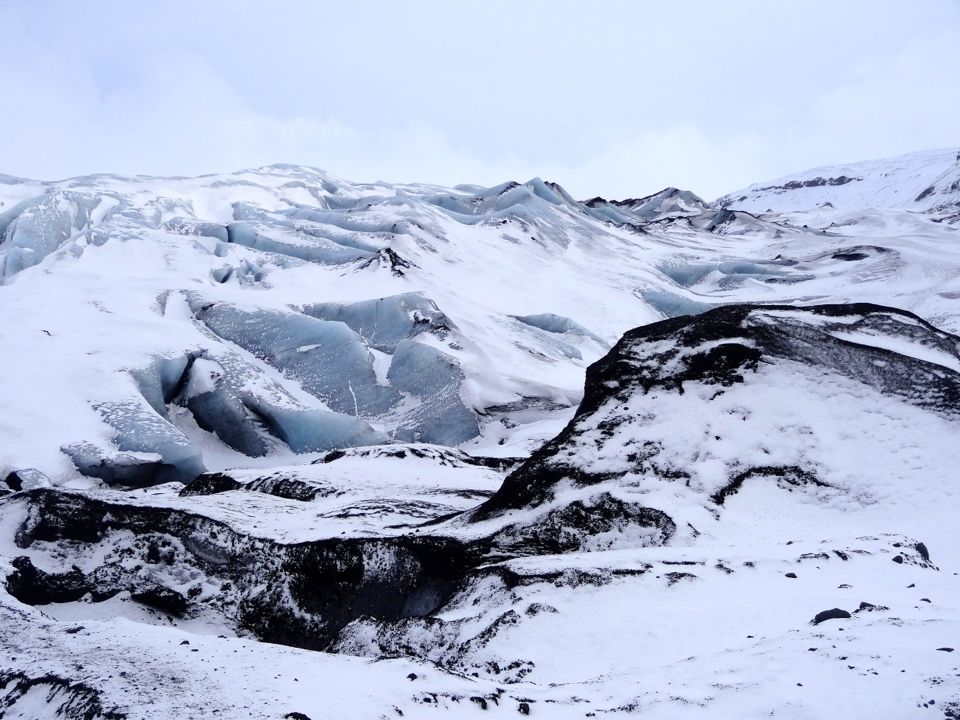 To visit Iceland: when to go?
The best time of year to visit Iceland runs from June to August. This is the time when the weather is the most lenient and where there is the most choice in terms of visits, excursions and accommodation. But it is also the time when there are the most tourists, the sites and accommodation are so crowded and the prices are at the highest.
In winter, the country is sluggish (many domestic routes and the most isolated accommodation are closed), but still lives! The temperatures remain quite reasonable (between -5 and 5 ° in February for example) thanks to the Gulf Stream. The landscapes, covered with snow, are magical and the aurora borealis illuminate the nights! This is the perfect time for a short stay invigorating and exotic!
Visit Iceland: practical information
Health: no vaccine recommended

Paper (for EU nationals): valid identity card for a stay of less than 3 months

Flight time: 3h30 (direct flight from Paris)

Language: Icelandic (English in touristic places)

Currency: 

Icelandic Krona (ISK)
Useful links :
Rent your car to explore Iceland cheaply with Rentalcars
This is my itinerary for 3, 4 or 5 days Iceland! If you have questions, feel free to leave a comment!