Looking for a truly exotic destination without sacrificing the comfort of a family trip  ? Sri Lanka is the ideal country because it is accessible, welcoming and easy going with children. In Sri Lanka, you can discover with family the ruins of ancient cities, approaching wild animals as close as possible, cross the tea plantations by train and go for a tuktuk ride … enough to leave fabulous memories for children and adults alike!
Would you like to go there soon? Here is everything you need to know to organize a trip to Sri Lanka with children.
Before going to Sri Lanka
formalities
It is mandatory to complete the Electronic Visa Authorization ( ETA ) before traveling to Sri Lanka. It is available online on the official website for $ 35 (for a tourist visa with double entry, valid for 30 days). It is free for children under 12, but you must still fill out the form! Attention, ETA is valid for 3 months from the date of issue, no need to apply 6 months in advance!
Upon arrival at Colombo Airport, you will need to present a copy of your ETA (received by email), as well as a valid passport 6 months after the date of your trip and your return ticket.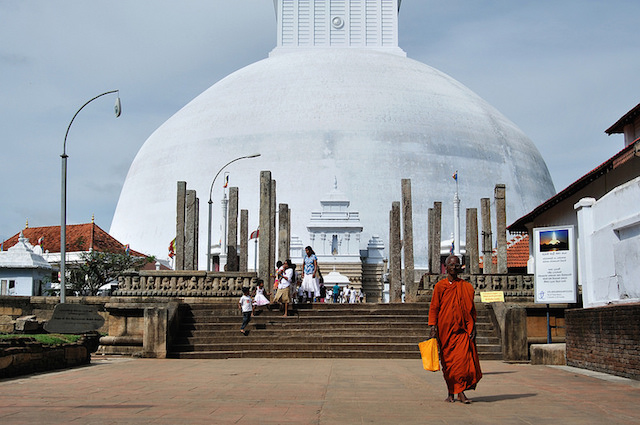 Health
There is no obligation to be vaccinated to enter the territory of Sri Lanka, but it is  strongly recommended to be up to date universal vaccines (DTP). Vaccines against typhoid and hepatitis A can be considered, do not hesitate to consult your doctor or the vaccination center near you.
With regard to malaria, the risk is rather low in Sri Lanka, but it remains present. You can, in agreement with your doctor, opt for a preventive treatment, or choose to protect yourself and your clothes with mosquito repellent . Wear loose clothing and long sleeves as much as possible, especially in the evening.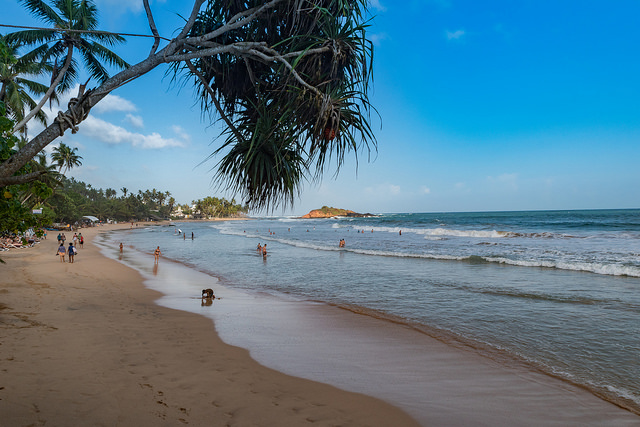 Flight duration and time difference
On average, count 11 hours of flight from France, with a stopover in a country of golf, or direct with the company Srilankan Airlines . The time difference is 4:30 .
The best time to go to Sri Lanka with children
Sri Lanka has two monsoon periods . The largest is in the southwest between May and August . The small monsoon takes place in the northeast between October and the end of January . The best time for a trip to Sri Lanka with children is therefore between January and May , where you will be sure to avoid the monsoons.
But you can definitely plan to leave during the "little monsoon" and simply avoid the northeastern region. The weather will be wet , the days may be punctuated by a few showers, but nothing insurmountable, rest assured!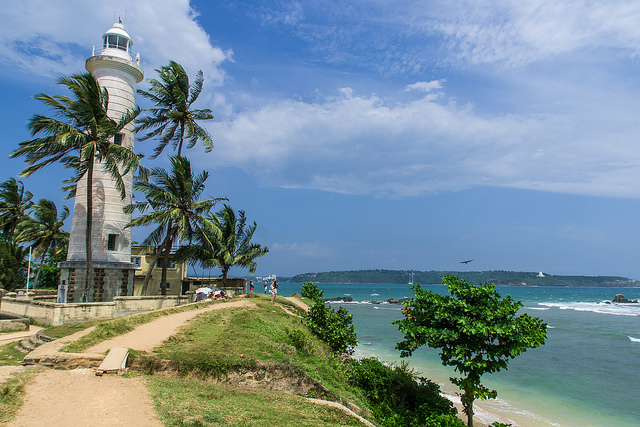 In the suitcase
Carry mainly light cotton clothes . A raincoat if you decide to leave during the little monsoon, and a warm clothing, useful when the temperature drops, especially in the mountains and tea plantations in the center of the island. Sunglasses, cap and sunscreenare essential! For women, remember to cover your shoulders and legs when visiting religious monuments. Men will also avoid going in shorts! It also takes off before entering some temples, but it is allowed (and advised!) To keep his socks, especially when it comes to walking on a hot floor!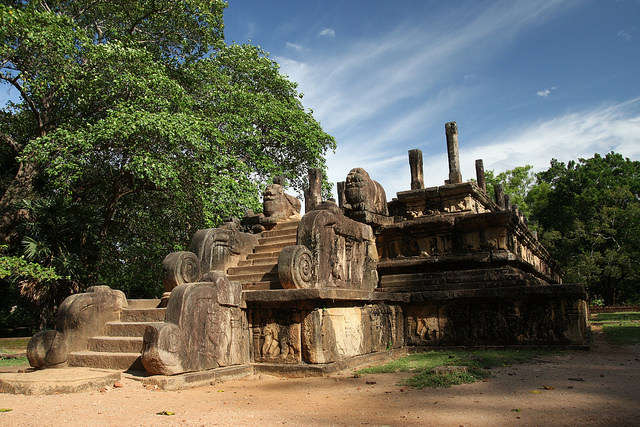 On the spot
What to do on a trip to Sri Lanka with children?
Sri Lanka is a very warm and welcoming country , Sri Lankans love children and will always do their best to make your stay more enjoyable. Sides tours and attractions, there is plenty to do, and for all ages:
From Colombo , you can go to Negombo , where you can watch the local people play cricket on the beach. Then go to Anuradhapura, first stage of the "Cultural Triangle", followed by Polonnaruwa , Sigiriya , Dambulla and finally, Kandy . Ancient temples, ruins invaded by monkeys, your children will have the impression of entering the world of Indiana Jones!
In the center , the mountainous regions and the tea plantations offer superb excursions. Take the train that you can take from Kandy to Ella , a small town in the heart of the plantations. Visit a tea plantation and learn all the secrets of making the famous Ceylon tea before heading to Horton Plains National Park , a lovely hike in an enchanting setting.
To the south , the beaches will delight the whole family, as will the Yala Park where you can observe wildlife in the wild. The opportunity to meet elephants, leopards, monkeys and more than 215 bird species, including 6 endemic species from Sri Lanka! On the beach side, Tangalle is more wild and deserted, while in Mirissa you will find a beach with calmer waters, ideal for children.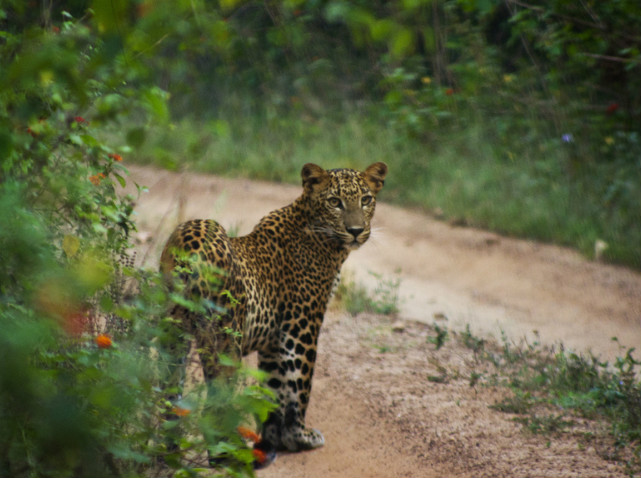 For accommodations
The level and quality of accommodation in Sri Lanka is incredibly high, whether you are staying in a hotel, guest house or apartment. Some hotels are equipped with swimming pools, including those located on the waterfront and others offer baby equipment and air conditioning. In general, you will find clean accommodations, with impeccable reception .
Kitchen side
While most of the major hotels offer Western dishes, you will find mainly local cuisine in the guesthouses . The traditional dish par excellence is rice and curry , a rice dish accompanied by various curry vegetables and dhal (lentils). Just make sure it is not spicy, but it should generally satisfy all palates, even those of the little ones. You will also find fried noodles , as well as roti and hoppers (coconut pancakes). Supermarkets sell jars and baby food, and you'll find infant formula in pharmacies.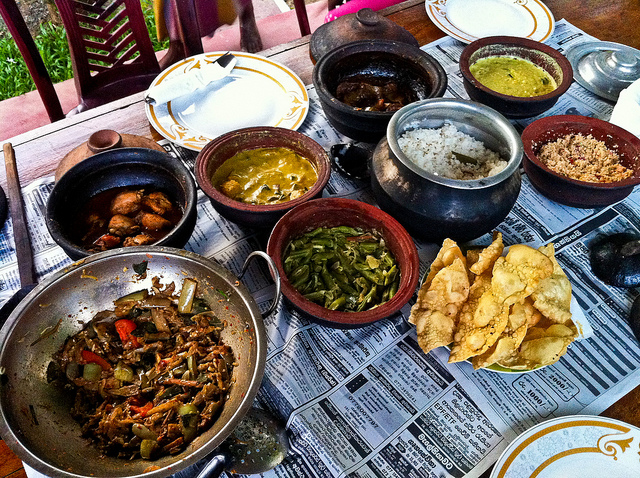 Try as much as you can to go to restaurants where there are people. Already because it's a good sign, especially if it attracts locals, and the world ensures a good turnover of the stock and therefore, fresh food. Finally, never drink tap water , avoid ice cubes and use a bottle of water even (and especially) when it comes to brushing teeth!
Transportation within the country
You can choose to prepare everything in advance, or book your transport day-to-day, once there. You will have no trouble finding a private driver who will take you from one point to another, the bus network is also well developed, although quite folk! It is possible to take the train to reach parts of the country (prefer the first classes), and the tuktuk is also a very original and reliable way to get around, even for long distances. Ask your hosts, they will advise you on the best way to join your next step!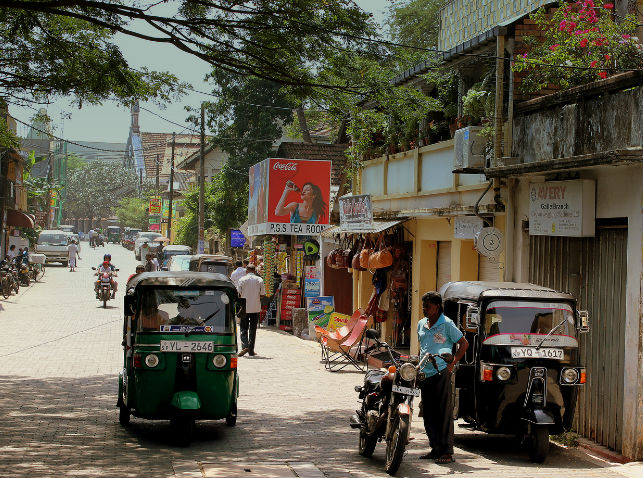 A trip to Sri Lanka with children will leave wonderful memories for the whole family. With a little organization, you will see that it is a country easy to visit, accessible and very welcoming, in addition to being really exotic. The very important cultural side will bring another vision of the world, to young and old, while the natural landscapes will offer superb strolls. So, tempted?