Ultimate Tips to Prepare Your Trip to China
Preparing for a trip to China , especially if it is your first time in the middle empire and you do not speak Chinese can be quite complex. As I too have gone through, I decided to write a complete guide, with tips and tricks to help you prepare your first trip to China.

Among my tips for your trip to China, you will find answers to your questions such as:
When to go to China?
How to get my visa for China?
Money in China
What budget for a trip to China?
Is China a dangerous country?
Where to stay in China
How to book my transport on site?
At the end of this guide, I even included a small lexicon of Chinese!
When to go to China
The best time to visit China will depend on where you want to go, China being a huge country of great climate diversity.
You'll find the most relevant months for each city on the When to Leave website
Air ticket reservation for China
The first thing to do is to book your plane ticket as well as a minimum of 2 nights of consecutive hotels, as you will need it for your Visa application.
By cons, do not like me for my first trip, and take you there in advance! It is possible to find tickets for Beijing for about 400 euros by taking 3-4 months before departure, and so to handle his visa with confidence.
Visa for China
And yes, it is necessary to obtain a visa before departure for China!
There are several types of visas, but I am going to talk here about the tourist visa for China, which is the one that interests the majority of travelers. For other types of visas (Business, Studies etc …) you will find all the necessary information on the official website .
This tourist visa exists in 2 variants: 1 and 2 entries.
Visa 1 entry
The 1 entry visa gives you the right to enter the Chinese territory, and a stay of 30 days.
Visa 2 entries
As the name suggests, the 2 entry visa for China allows you to enter the Territory twice. For example, it can be useful if you want to make a hook by Hong Kong, or Vietnam. It gives you the right to 30 days of presence on the Chinese territory at each entry, for a maximum total of 60 days.
During your stay, it is extremely important that you keep your passport (and therefore your Visa for China) at all times on you! I happened to be checked at checkpoints, in totally lost places. If I had not had it, I think I would have had serious problems! (And it's even more true if you do not speak Chinese at all)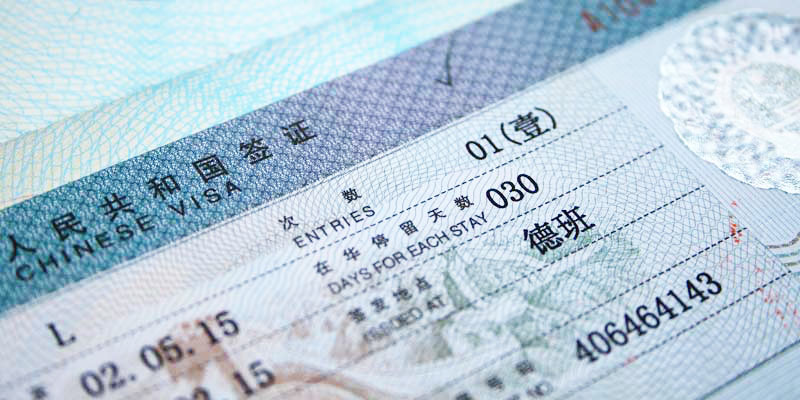 Everything is explained on the website of Visa For China. If you do not live close to these cities the simplest is to go through an agency that will handle the paperwork for you. 
Travel insurance for China
In order to obtain your visa, you will also need a travel insurance, and on this side, it is better to compare! 
Once all the formalities have been completed, it is time to move on to preparing your suitcase!
Prepare your suitcase for China
For China as for other destinations, I advise you to take a look at my Travel Checklist for China, just to be sure not to forget anything! You will find everything you need to pack your bags for China .
Health Tips
Vaccines
For China, there are no mandatory vaccines. However, it is recommended to be vaccinated against rabies if you go to a rural area.
Remember to do this in advance because this vaccine requires 3 injections on D0, D7 and D21 or D28. It costs 150 euros and is not reimbursed by social security, but some mutual support it.
The rabies vaccine does not fully protect you from the disease, but it helps to slow down the onset of symptoms, giving you more time to go to a health center and get a cure vaccine for bite. If you are in a remote place, it can save your life!
Water
In China, you should not drink tap water, which is not drinkable unless you have been boiled in advance. You will always see the Chinese drink hot or warm water, not only to eliminate bacteria, but also because it is according to them violence to his body to drink a cold liquid.
You can use it without fear to brush your teeth.
Gum ache – mouth
When I'm in China, I often have a lot of pain in my gums. So I discussed with Chinese, and it seems that it comes from the oil used for cooking. When you eat too much at the restaurant, as is often the case during a trip, the fried food causes this kind of inconvenience.
So they recommended me a traditional Chinese medicine, which proved to be very effective: I took it once and I had nothing!
It is only plant-based, so no contraindication or side effect, and it is also, according to the leaflet, recommended to fight against:
Gum trouble
Mouth ulcers
Sore throat
Redness of the eyes
I said that I just tested for gum pain, but if it's also effective for the rest, it's impressive!
Dosage: 3 tablets at once, between 2 and 3 times a day if necessary. Usually in one or two taps, the problem is solved.
Here is the picture of the box, in case you need it: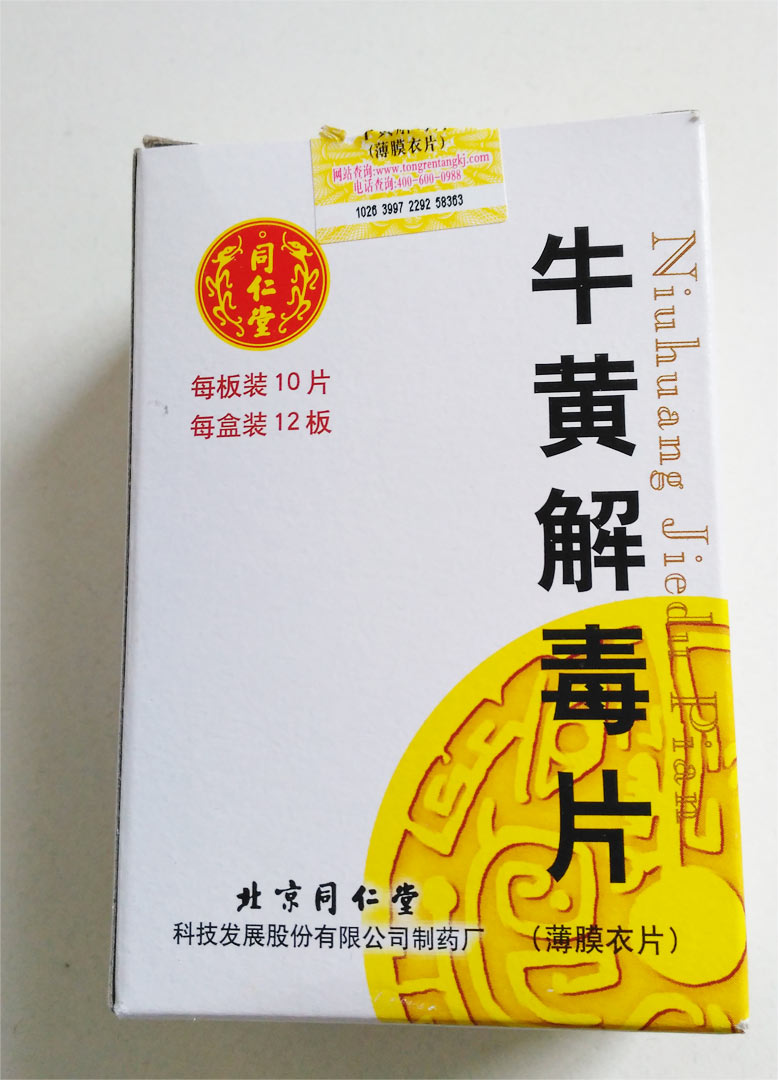 Security in China
Compared to European countries, China is an extremely safe country. I still invite you to be vigilant and avoid the nonsense of the type "leave his wallet in the back pocket of his backpack." It is unlikely that you will be stolen in China, but it is useless to try the devil!
Like everywhere else, try to keep all your valuables on you at all times. Even though flying is extremely rare in China, it is the best way to avoid unpleasant surprises when returning to the hotel.
As tourists, you will be dealing with "fake friend" type scams on tourist sites like Tiananmen Square in Beijing or Shanghai Bund. A smiling person, usually a woman, you alpaca and starts typing the conversation in English more than correct (see some words of French), until you propose to go for a drink somewhere. Do not be fooled , they are hucksters for restaurants / bars. Once there and after ordering, this charming girl will find a pretext to leave (and go get another pigeon!), Leaving you in plan with an addition for 2 people to pay! I also heard about this type of scam couple (you pay for the 2: p)
Some will use the same technique to sell you things (especially artists), this is not a scam in this case, just a good way to catch a potential customer! Malignant Chinese!
Another thing you really need to watch out for:
In China, as a pedestrian, you are not a priority (in fact at least), pedestrian crossing or not, traffic lights or not! When crossing the road, be careful, especially if you are not used to it.
In fact, in China, the priority vehicle is the largest vehicle (I have already taken a bus that has traveled 2km on the road opposite, honking like a patient to double a traffic jam), and as as a pedestrian, you end up at the bottom of the food chain. So be really careful with scooters and bikes!
To cross the road, the safest departure is to follow a Chinese, which will most often cross track by track. At least the time to get used to it!
Read also: China Crime Rate 2018
Money in China
The Chinese currency
The currency in China is the Yuan, also called renmibi (literally, the people's currency). The current rate is about 7.35 yuan for 1 euros.
The Yuan also has the equivalent of these cents, the "jiaos": 1 yuan = 10 jiaos.
In everyday life, yuan is called kuai and jiao mao. During your trip, you probably will not see enough jiaos (not at all), which are not worth much.
Be careful, a lot of counterfeit money circulating in China, so if a ticket seems suspicious, compare the good with originals that you were given in a bank or exchange office.
There are 1, 5, 10, 20, 50 and 100 yuan notes in China. You will quickly notice that the portrait of Mao is present on all the Chinese banknotes!
Good to know: you will often see the symbol 元 in China, which represents the Yuan!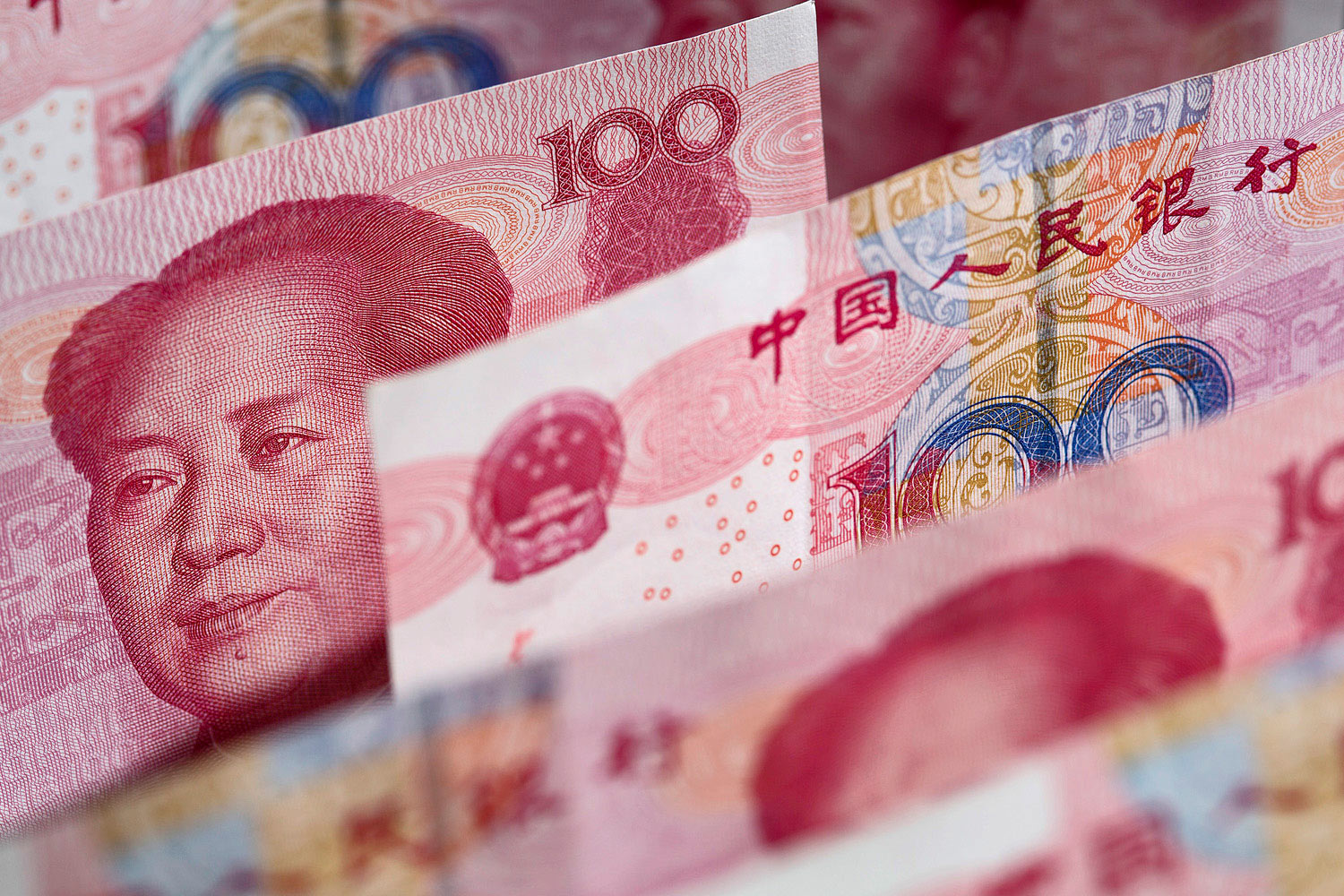 Change money in China
Unlike other countries, I recommend that you change your money upon arrival at the airport, as there are few exchange offices in China. It is of course possible to change your money in a bank (like the Bank of China) which will offer a rate a little better, but it's complicated, because in addition to presenting his passport, you will have to fill a lot of papers.
You can also withdraw yuan directly from the distributors, with fees (depending on your card and bank) for each transaction. It is better to make a large withdrawal than several small withdrawals!
Cash or credit card in China?
In China, payment by credit card is not very developed (except in major cities and tourist places, and again, better to learn before case by case). Once in rural China, cash is definitely king, and a cash reserve will be needed.
Budget trip to China
Accommodation
To start, a tip when you book your hotel in China: ask for a quiet room, which does not overlook the main street.
If you go through Booking.com, you will be able to communicate with the hotel in English and ask: "Can I have a quiet room, not on the main street please? "
If you go through another site, you must ask in Chinese:
Youth hostels
You will find many hostels in China. Apart from couch surfing, this is the most economical way to stay!
Dormitory beds
3 to 5 euros for a bed in a dormitory in a small town
About 8 to 12 euros in a big city, for a good hostel
Double room
In addition to dormitory beds, most youth hostels also offer double rooms (sometimes even with private baths!)
From 12 euros in a small town
About 20 to 30 euros in the city center of a big city
Hotels
Here are the prices of a double room for a night in a hotel in China
From 15 euros in a small town
From 35 euros in a big city
Transportation cost in China
There are 2 major means of transport that you can use for your tour in China for long trips: The train, and the plane.
There is also the bus, but the Chinese roads are quite dangerous, so it is better, whenever possible, to favor the train or plane travel for long distances. (Of course, there will be cases where taking a bus will be the only solution!). For the same destination, the train is often cheaper than the bus anyway.
When you want to book a domestic flight in China, I advise you to go through an international site, the prices are much higher than on Chinese sites or specialized on China.
To book my domestic flights and my train tickets, I use Trip.com. This is where you will find the best prices!
I recommend you to bookmark this page!
Domestic flights
This is the best solution if you are in a hurry and want to chain visits. In China, domestic flights are very safe (there has never been a serious accident) and you can take them with your eyes closed. The cost per km is quite high (it is far from a low cost flight!), But varies greatly depending on the route.
For example, it is possible to find Xi'an Kunming flights for 400 yuan (55 euros), while a Beijing Nanning flight will cost at least 1,500 yuan, or more than 200 euros. As said above, I recommend you to go through Trip.com to book your ticket, it will cost you much cheaper than through French price comparators!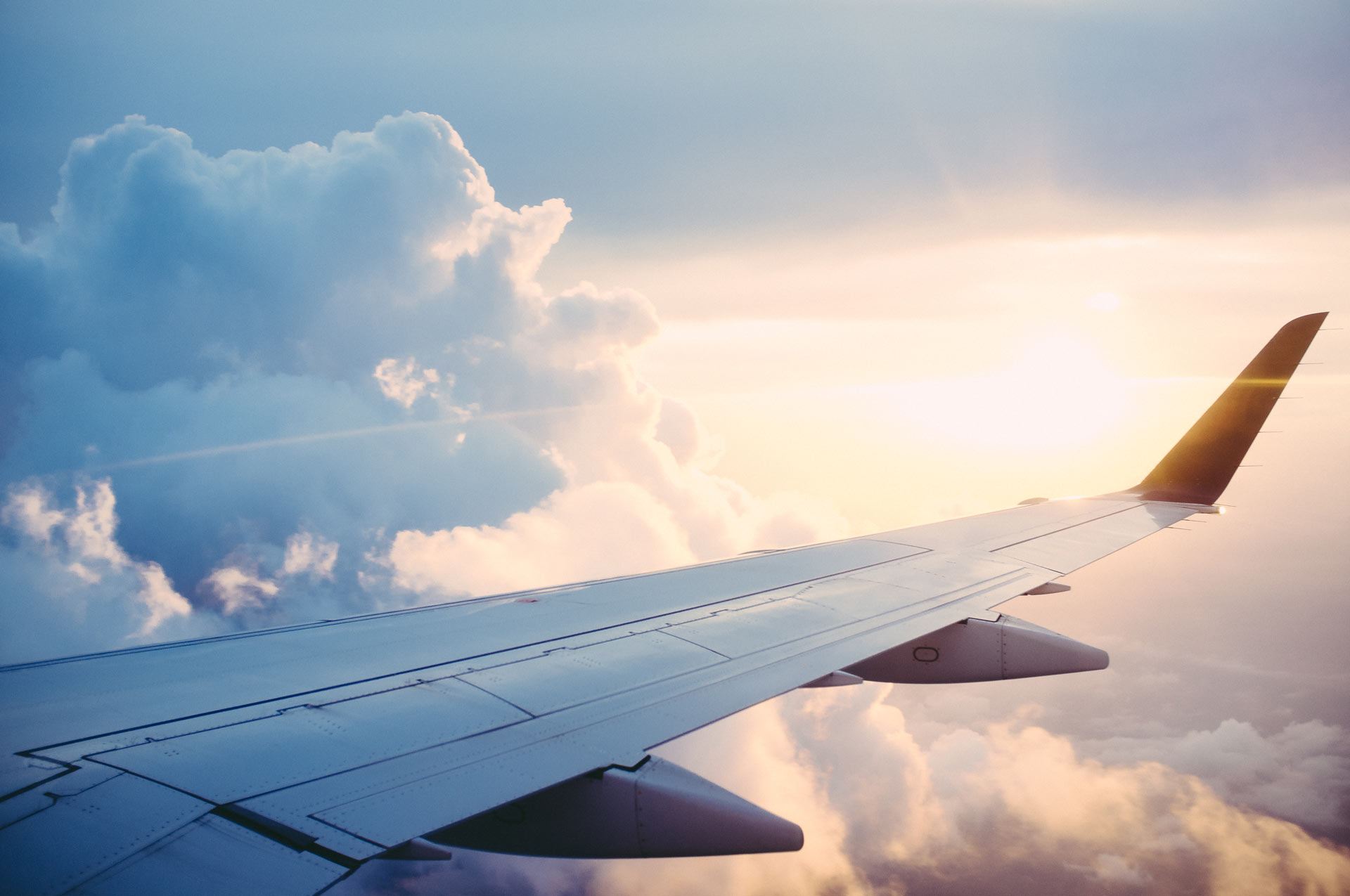 The train
The train, and the night train especially is a good way to get around China. It is not very big (especially in 2nd class), but if you're willing to sacrifice a night's sleep (or you have a heavy sleeper!) This can prove to be a great solution, especially as this will will save a hotel night!
When I travel to China, I prefer to travel by plane, for a question of comfort (I sleep ultra light, so the train = white night), but when there is no airline between 2 destinations, no choice.
[box type="info" align="" class="" width=""]In China, train tickets are available for sale 60 days before the departure date.[/box]
The bus
Sometimes, especially if you visit rural China (cities with less than a million inhabitants actually x)), you will have no choice but to take the buses. They are not super comfortable and it shakes a lot, so do not expect to spend a night on the bus! Safety on the road is not the strong point of China, think to fasten your seat belt.
Taxi
The taxi is not very expensive in China. In case you do not speak Chinese, just make sure you have a paper with the written address (in Chinese) and negotiate the price of the race before going up. Some unscrupulous taxis in tourist areas, such as Beijing or Guilin, do not hesitate to offer exorbitant prices to the descent of the airport bus.
Didi Dache (Didi Taxi, the Chinese Uber)
Uber tried to gain a foothold in China, but had to withdraw from the market in the summer of 2016 because of lack of success. It will therefore turn to its Chinese equivalent, Didi Dache, the most used platform in the country!
An application reserved for those who master the Chinese and have a bank account in China.
Scooter and Bike
In China, almost all scooters are electric, and you can easily rent one and a helmet. A tip: you are not in France, so you must drive according to the rules of the Chinese Highway Code: in fact, the largest vehicle is a priority! Never forget it.
For the bike, it's the same thing. It is often possible to rent, just be very careful and wear a helmet.
Driving a car in China
The roads are dangerous and the international license is not valid in China. 2 good reasons not to do it!
On foot
It is the cheapest way of transportation and the one you will use the most during your trip to China x). Tip: Take care and bring some foot cream (or any generic cream, like the blue Nivéa pot for example) to give you a massage and relieve every night!
Activities
The entry price of the most popular tourist sites is quite high in China, the price of tickets being often more than 250 yuan per person : (Zhangjiajie, Huangshan Mountain, Blue Moon Mountain, Cangshan, Hua Mountain, Jiuzhaigou etc. )
By contrast, in China, unlike other Asian destinations, there is no "tourist price", you will pay the same price as the Chinese.
Good to know : There are often student and senior discounts for visiting tourist sites, so do not forget your card! Also, some sites have an off-season tariff very advantageous, half price or almost.
Food
Food level, you will find really cheap specialties such as baozi (steamed brioches), jiaozi (Chinese dumplings), noodles / fried rice or noodle soup that will cost you a few yuan, while the bill can climb quite fast by going in restaurants in big cities (compared to the cost of living in the country, of course). Complete with a fruit and pastry, for a good meal at less than 3 euros!
For a "standard" restaurant
In the countryside, small town : 6 to 10 euros per person
In a big city : 12 to 20 euros per person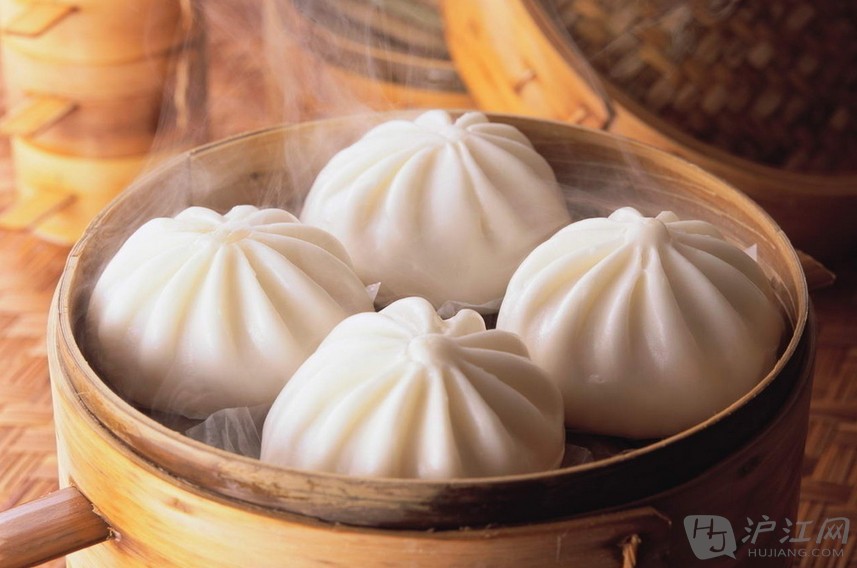 Some bases of Chinese
When we travel to China, we immediately think about the language barrier. If in big cities it is always possible to find someone who speaks English, when you are in the country, it can quickly become impossible mission! It is therefore important to know a few words of Chinese before leaving, which can really save you in some cases.
Here is a small Chinese lexicon, with the quotation marks in French version: p
Hello hi! : 你好 "ni haw"
Thanks : 谢谢 "xie xie"
Well, ok! : 好 "haw"
Not good / Not good: 不好 "bu haw"
I want to go to …: 我要去 … "wo yaw tchu .."
I do not speak Chinese: 我不会说中文 "wo bu hui shuo zhong wen"
I do not understand: 不懂 "bou dong"
I want it: 我要这个 "wo yaw deu gueu" (pointing to what you want)
I do not want (when someone offers you something in the street): 不要 "bu yao"
Can you help me ?: 你可以帮我吗? "Ni ke yi bang wo ma? "
How much does it cost ?: 这个多少钱? "zhe ge dou shao qian"?
Excuse me, sorry ! : "doi bou chi"
It's too expensive !: 太贵了! "Tai gui le! "
Some useful words not to starve in China
To be hungry:饿 "euh" (very guttural, not easy to pronounce!)
To be thirsty:渴 "ke"
Eat:吃 "chi"
Drink:喝 "he"
White steam brioche :包子 "bao dzeu"
Chinese dumplings:饺子 "djiao zeu"
Rice:大米 "da mi"
Noodles:面条 "mianne tiao"
Chicken:鸡肉 "ji rou"
Beef:牛肉 "niu rou"
Pork:猪肉 "dju rou"
Fish:鱼肉 "yu rou"
Shrimps:虾 "chiaa"
Soup:汤 "tang"
And to finish:
I love you:我爱你 "wo ai ni" (you never know, it can still be used!)
Feel free to tell me in the comments of other things that you would add, or that you would like to know how to say!
Other things to know about China:
Another small thing to know about China is that there are quite a few Western tourists (except in Beijing or Shanghai), so get ready to be a real tourist attraction! The Chinese are extremely kind, helpful and curious, many of them will say "hello" in the street (pronouncing "halo"), while others will ask you for selfies (see pictures with their children xD) or will try to photograph / film you discreetly (or not!). Gabble 3 words in Chinese and you will feel like the best friend of people you know for 3 minutes!
Enjoy your trip to China!
Are you going to China? To read also