Reunion … Just to mention his name, it makes you dream and you're dying to go ? That's good, we have selected for you the 10 things not to miss on the island of Reunion. Follow the guide !
1 – The Ermitage beach in Saint-Gilles-Les-Bains
Without doubt one of the most beautiful beach of Reunion!  And as everywhere on the beaches of the island, remember to take your masks and snorkels to explore its seabed.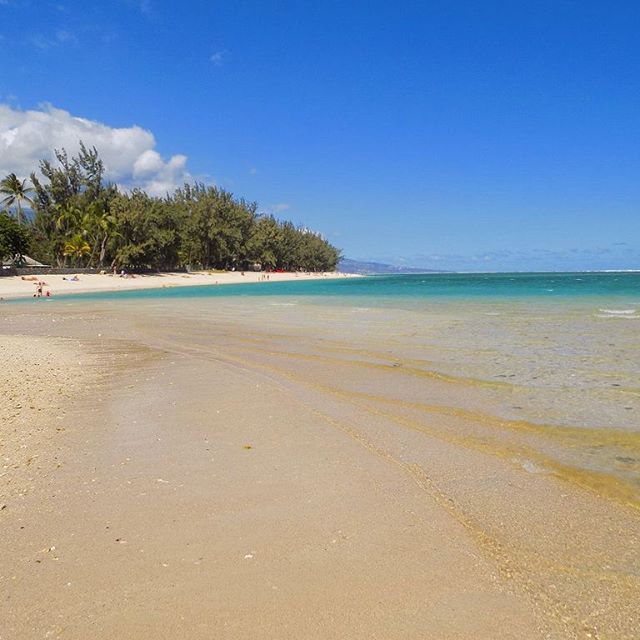 2 – The peak of the furnace
Better to get up early and make sure that the weather is clear to make the most of this accessible walk but for which it must be well equipped (adapted shoes, water, cap, sunscreen, food, light clothing but also hot and rain). The weather changes very quickly in altitude.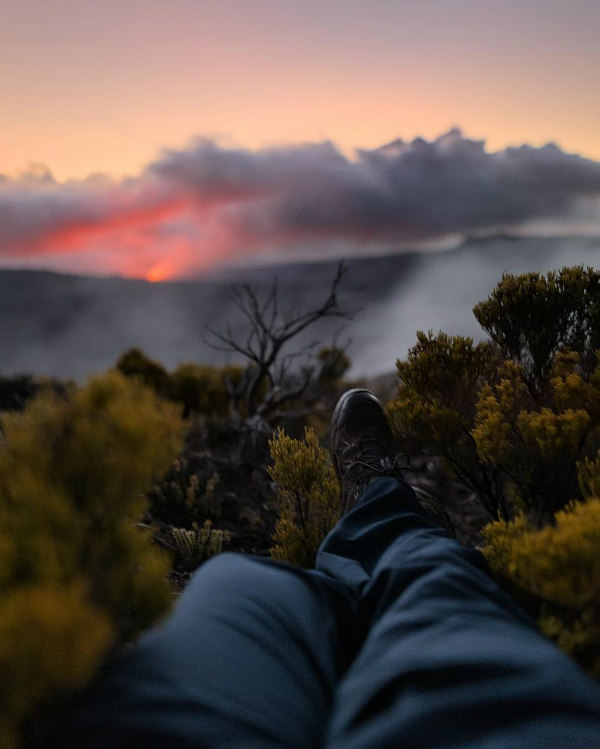 3 – The circus of Cilaos
Once braved the road to 400 turns you will be rewarded by a spectacular panorama on the circus of Cilaos and understand immediately why it  is nicknamed the "place we do not leave" !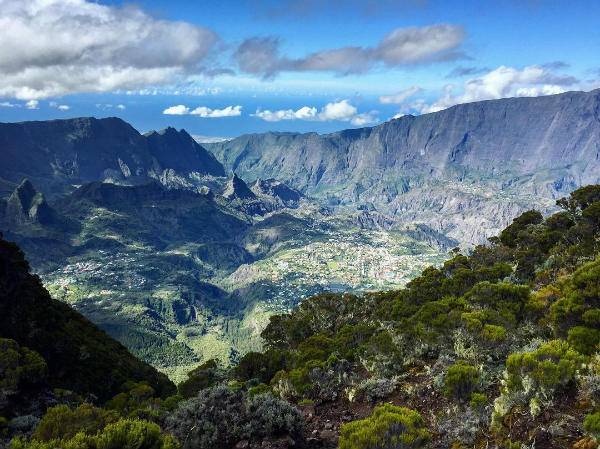 4- The thousand and one flavors of Reunion
Pineapple, lychee, tamarind, coconut, guava, pomegranate, avocado, but also rougail sausage, curry, massalé or punchs or rum arranged … the list of things to taste seems endless! Do not forget to pack vanilla  !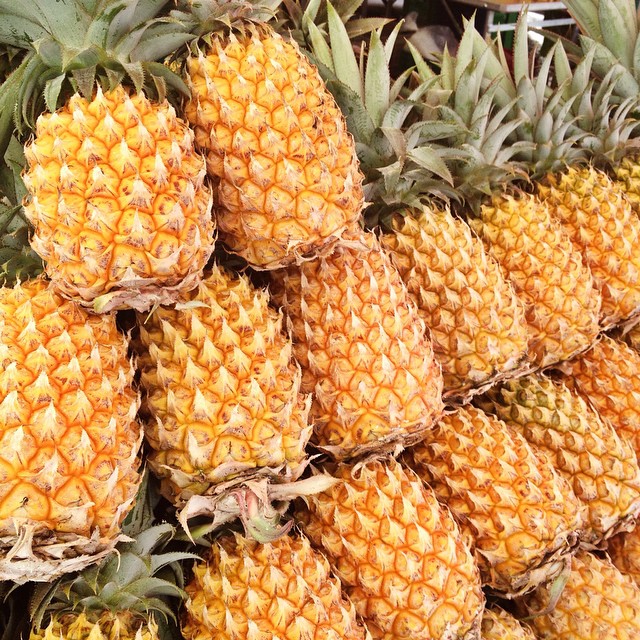 5- The handle of the cascades
Located south of the island, this beautiful site between ocean and waterfalls is a place where it is good to picnic and cool off.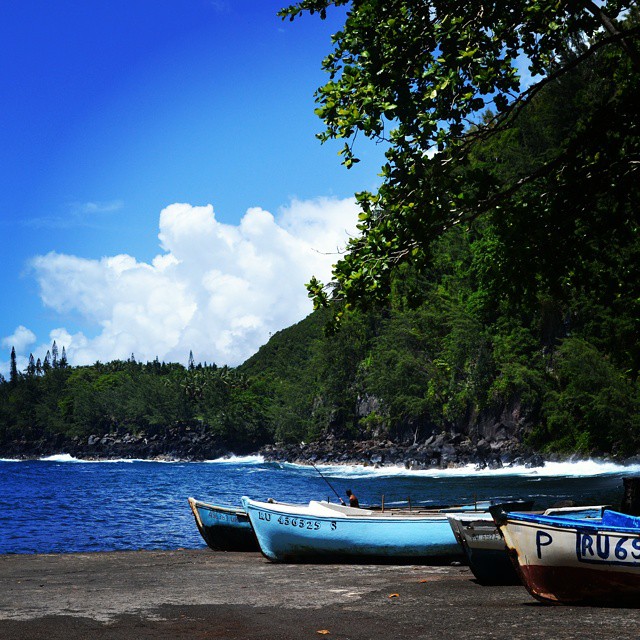 6- Saint-Denis of Reunion
Lose yourself in the colorful and commercial streets and do not miss the place of Barachois at sunset .

7 – Visit the Tamil temples
There are many Tamil temples in Reunion can be the visit by following a few conventions: remove their shoes at the entrance, do not wear leather, do not take a picture. If you are in Reunion in December do not miss by walking on embers in the Hindu temples (Malbar) that announce the end of Lent.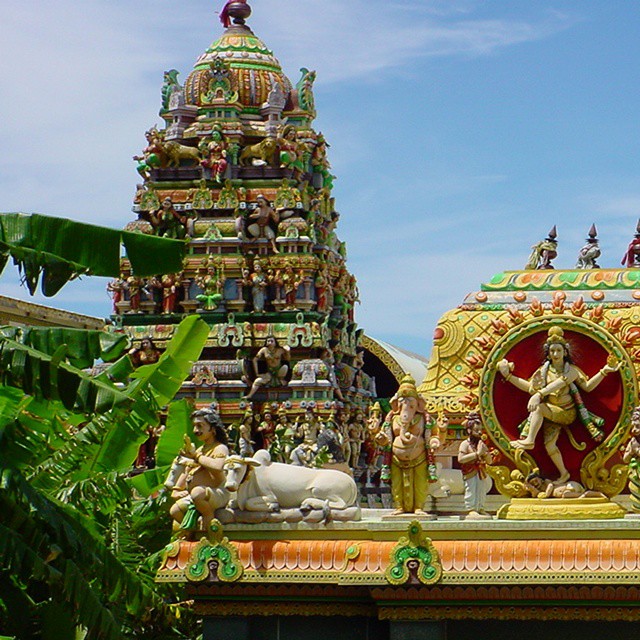 8 – Paragliding at Saint Leu
If you have never done paragliding this is the place to go. Many clubs will offer you to do your baptism, an unforgettable memory!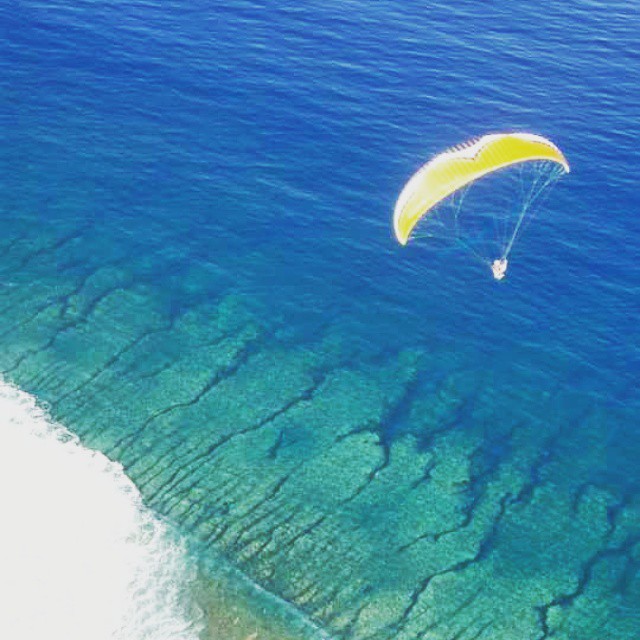 9 – Piton Maïdo 
At 2,200 meters above sea level this peak offers an exceptional view of the Mafate cirque.  Once again, check the weather before taking the beautiful winding road that leads to it.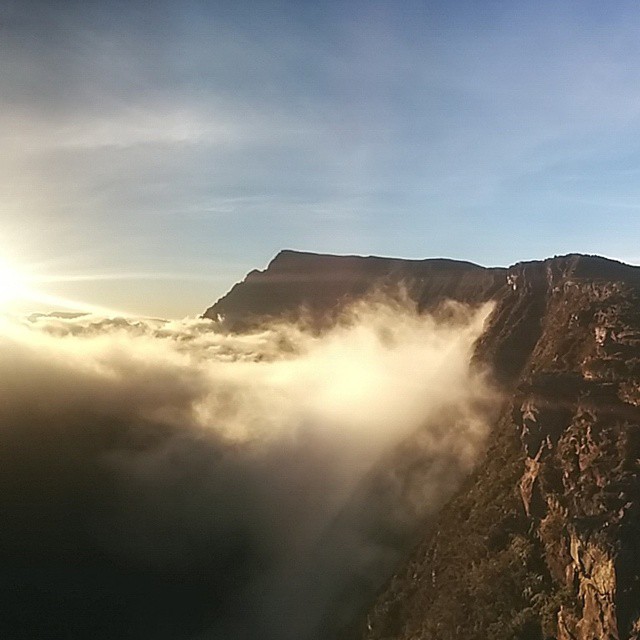 10 – The Saint Paul Market
One of the most beautiful market of Reunion. The perfect place to taste, smell, discover and find souvenirs to bring back.  Better to go there on Fridays .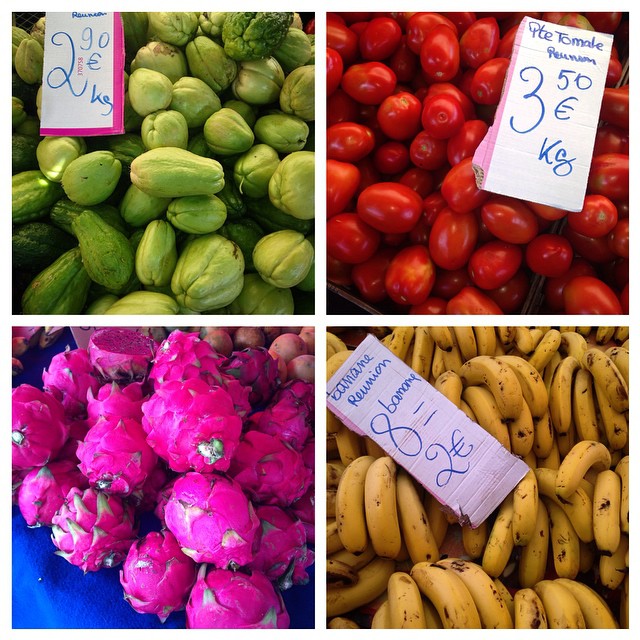 Do not hesitate to complete this list by sending us suggestions in  comments!