I'm writing this little article because many of you are asking me about security in New York. What' the New York crime rate 2018? Is it dangerous to wander around New York? Is it dangerous to take the subway at night? Is this dangerous Harlem neighborhood? … in short you are a little worried about landing in NYC. 🙂
So I will try to give you my feeling and make you understand what is really in this city of New York. Let's check out the latest crime rate in NYC:
New York Crime Rate 2018
Crime Index: 44.48
Safety Index: 55.52
[Scale from 0 to 100]
| | | |
| --- | --- | --- |
| Level of crime | 47.01 | Moderate |
| Crime increasing in the past 3 years | 48.35 | Moderate |
| Worries home broken and things stolen | 38.12 | Low |
| Worries being mugged or robbed | 45.29 | Moderate |
| Worries car stolen | 35.85 | Low |
| Worries things from car stolen | 45.3 | Moderate |
| Worries attacked | 41.21 | Moderate |
| Worries being insulted | 49.37 | Moderate |
| Worries being subject to a physical attack because of your skin colour, ethnic origin or religion | 35.1 | Low |
| Problem people using or dealing drugs | 54.41 | Moderate |
| Problem property crimes such as vandalism and theft | 51.28 | Moderate |
| Problem violent crimes such as assault and armed robbery | 47.19 | Moderate |
| Problem corruption and bribery | 51.5 | Moderate |
Reported Annual Crime In New York
Statistic
Reported
incidents
New York
/100k people
New York
/100k people
National
/100k people
Total crime
174,402
2,036
1,922
2,837
Statistic
Reported
incidents
New York
/100k people
New York
/100k people
National
/100k people
Murder
335
3.9
3.2
5.3
Rape
2,372
27.7
31.7
40.4
Robbery
15,544
181.4
113.0
102.8
Assault
30,873
360.4
228.3
248.5
Violent crime
49,124
573
376
386
Burglary
12,041
140.6
201.7
468.9
Theft
106,868
1,247.4
1,271.0
1,745.0
Vehicle theft
6,369
74.3
72.9
236.9
Property crime
125,278
1,462
1,546
2,451
The table above illustrates an overview of the annual crime reported in New York, NY. These figures on reported criminal activity in New York, NY, based on a reported crime per 100,000 citizens, is shown in order to compare these rates across disparate categories.
The history of crime in New York
Know that even if New York is for you a metropolis like Paris, Rome or London, the feeling of security is not the same at all.
To better understand, I think we have to go back a little bit.
In the 1970s and 1980s, New York had one of the highest crime rates in the United States, including many gangs and the strong presence of five Italian or Irish mafia families. Added to this is the weakening of the public services of New York City, almost bankrupt in 1974, a feeling of abandonment of some deprived neighborhoods (Bronx, Brooklyn, Harlem, ..) and a police more focused on the visible only something else and a justice that was too understanding against criminals.
But from 1993, Rodolph Giuliani became mayor of New York City, does a great cleaning in New York with a repressive policy towards dealers and drug trafficking, but also everything related to organized crime. They first attacked reclaiming the metro, fighting the fraud with very heavy penalties. Then they reorganized the NYPD and focused on it being hyper-repressive and not allowing anything to happen. This very strict policy was widely commented on at the time as well as now, but the results were quickly conclusive.
So today, you can discover a safe city where you can walk around the clock without any worries whether on the street or in the metro.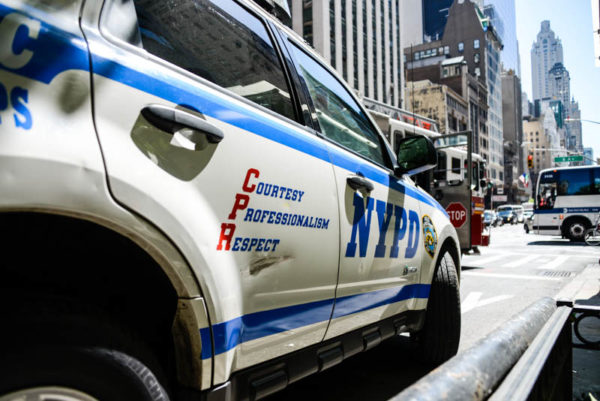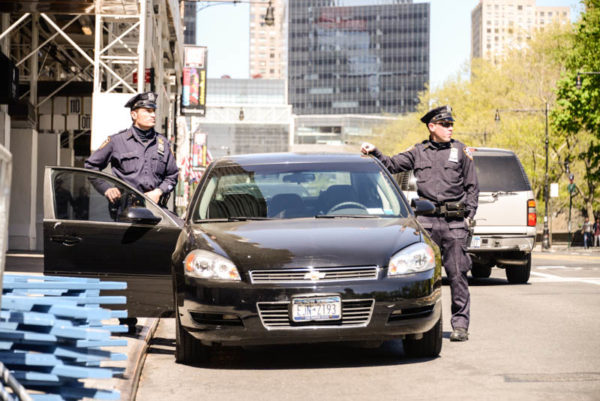 In what neighborhoods of New York can we walk safely?
In Manhattan and Harlem, you can walk everywhere at any time, there is no problem.
I know that many of you think that Harlem is dangerous, but no, not anymore. I wandered many times during the day and night when I got back from jazz clubs or whatever, and everything went on without any worry or apprehension. Quite frankly it's 100% SAFE 🙂
Then, with regard to Queens, Brooklyn and the Bronx, the vast majority of their neighborhoods are also safe. There are just a few remote corners of Brooklyn and the Bronx where you have to pay a little more attention at night, but quite frankly we are at 1000 places from the 70s-80s, and even from what we know Paris, especially for the metro and the RER.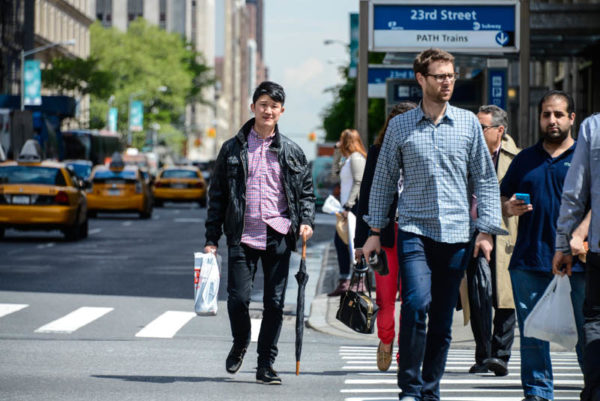 Can we go out alone or between girls without security problems in New York?
Yes of course, there is no problem again. You can walk on the street, take the metro, the taxi, … you will see that you will never feel insecure. You have to live it to believe it, but yes it's possible in NYC 🙂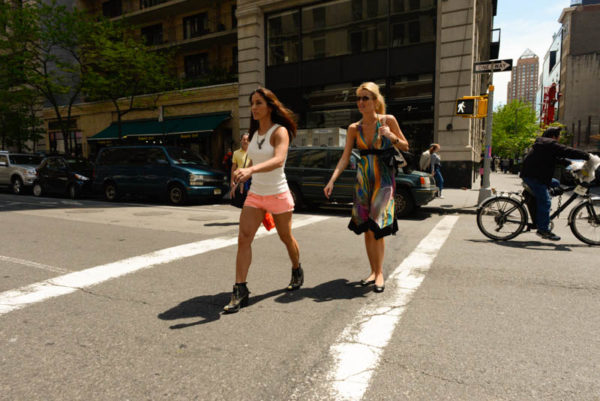 Are there pickpockets in New York?
Yes I think there must be some but very frankly next to Paris, Madrid or Rome, it must be 1,000 to 10,000 times less! Since I created this blog, I have heard only once someone tell me about pick-pocket. And yet God knows the number of tourists going to NY.
Now obviously if you unpack a large wad of banknotes in the street in front of everyone, or let your belongings hang (backpack, cameras, camera, ipod, iphone, …), it might tempt some people.
I also recommend you to read our article: How to Avoid Pickpockets and Thieves?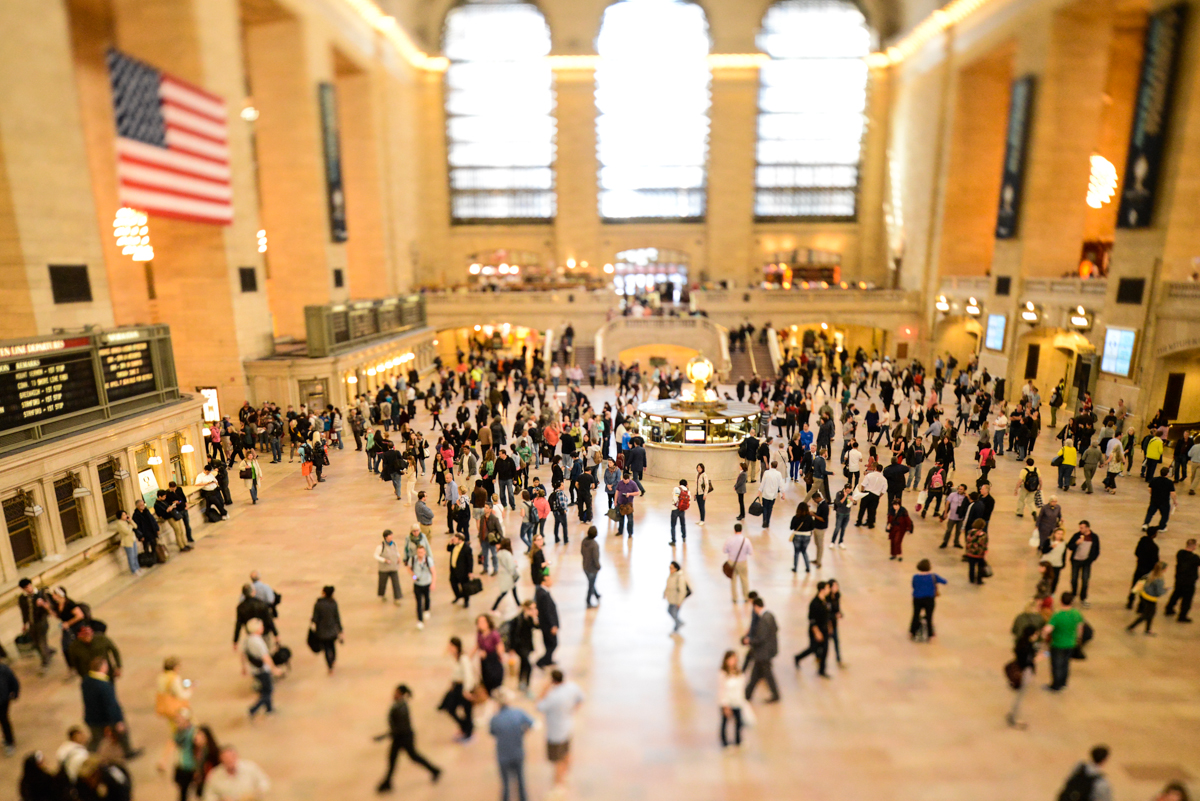 Conclusion
I hope I have convinced you that New York is really a safe city where feels good, and where you can go out with family, between girls, in couple or alone without having the slightest apprehension !!!
And yes New York gives another lesson to other world cities, and is close to the ideal city where live! 😀
You may also want to read:
Is the New York subway safe?
How safe is London 2018?
How safe in Paris 2018?
How safe is China 2018?
How safe is India 2018?
Self Defense Products
We hope you never need most of the products on this list, but just in case… Here, five clever devices to help you feel safe (and help you kick some ass should the occasion arise). What will be your choice? Maybe you want to have a stun gun, a personal alarm, a pepper spray or an ultrasonic repellent?
Best Selling Stun Gun Flashlight
Regarding the voltage and penetrating capabilities of this stun gun, we have to say that all the parameters of this device are exemplary. Here's what people write in their reviews: "Extremely potent and effective. I am 6'3″ 230 lbs and it put me on the ground in half a second". The manufacturer claims that this device has a voltage of 230,000,000 (!) volts, which is pretty impressive, because even the loud cracking of this device will make your attackers change their mind and run away. This stun gun has a very practical construction: Spike Electrodes are located a bit outside of the case, allowing the charge to penetrate thin clothes and creating the maximum shocking effect.
Many experienced robbers know how to unarm all average users who are carrying a stun gun. In the majority of cases, they will try to take your stun gun away by holding its case above the area with electrodes in order to avoid direct contact. This model will make our clumsy robber totally disappointed, because the case part of this stun gun below the handle is made of steel, thus the attacker will be shocked even if he tries to grab your stun gun. Take your time and run away, while he's falling on the ground.
THE SOUND GRENADE
Want a self-defense weapon but not quite ready to carry around a set of brass knuckles? This portable SOS alarm is simple yet effective. Activate it by removing the pin and an ear-piercing 120-decibel alarm will sound for 30 minutes (or until the pin is re-inserted), thereby scaring off attackers and grabbing the attention of anyone nearby. It's lightweight and small enough to fit into the pocket of your tightest jeans. This handy device also works as an animal repellent (great for those weekend hiking trips).
SELF DEFENSE FLASHLIGHT
This is no ordinary flashlight—it basically has magical powers. Its powerful beam's strobe function is strong enough to temporarily blind an attacker. It's also made out of aircraft grade aluminum. Translation? It's strong enough to be used as a self-defense baton if necessary.
PEPPER SPRAY KEY RING
Hey, it's a self-defense go-to for a reason. Spray in the direction of an attacker (up to ten feet away) and it will temporarily irritate the eyes, skin and respiratory system. We like this pepper spray in particular for its UV marking dye that can help authorities identify the assailant, and its useful how-to-use video. It's worth noting that while using pepper spray is legal, there might be restrictions in your state, so check before you buy one.
BSAFE APP

bSafe App (free)
Leaving the bar early to walk home alone? Install the bSafe App on your phone first. Here's how it works: You create a network of bSafe friends who can then follow you via GPS and receive alerts when you reach your destination. If you don't arrive where you're supposed to, it'll then send an SOS message to your designated contacts. Extra cool feature? You can also activate the alarm to automatically record audio and video from your phone, just in case you run into trouble.