One week itinerary in northern Italy – Google Driving Map of Northern Italy
Italy is one of those destinations that never disappoints and which one never tires… architectural and cultural richness, landscapes of great beauty, world-renowned dining, unparalleled hospitality, make the "boot" a country favorite of European travelers.
Richer and closer to France, the North of the country is also often the first leg of a trip to Italy.
One week is clearly too short to discover even the North of Italy.
This one week itinerary in northern Italy is an "express" proposal to extend and deepen to infinity, but it will allow you to have a good overview of what this incredible country has to offer…
Let's go for our itinerary in the north of Italy!

Map of Northern Italy
Day 1: Milan
Enjoy this first day to visit Milan, capital of the Lombardy region and Italian capital of fashion. Economic heart of the country, Milan is a city that is sometimes shunned by travelers who prefer other destinations more "cultural". It is a pity because Milan is a very pleasant and dynamic city, having an important architectural heritage and where the aperitivo is a religion 😉
On site, do not miss the beautiful  Duomo, the  third largest church in the world and symbol of the city. Nearby you can visit Galleria Vittorio Emmanuele II, at the end of which is the famous Scala di  Milano. If you like art, head to the  Pinacoteca di Brera where you can admire works such as Emmaus Caravaggio's Last Supper and Raphael's Virgin's Engagement. The last stop in Milan for lovers of art and history,  Santa Maria delle Grazie,  whose reptory houses the famous fresco of the Last Supper.
If you are a fan of shopping, go on  via Montenapoleone,  or on the side of  Corso Buenos Aires or  Corso Genova. 
Finally, to conclude a Milanese day as it should be, do not miss the aperitivo which takes place in all the bars of the city between 18h and 21h. The principle is simple: order a drink and the appetizers will be offered! Special mention in the neighborhood of  Navigli , particularly pleasant to spend the evening.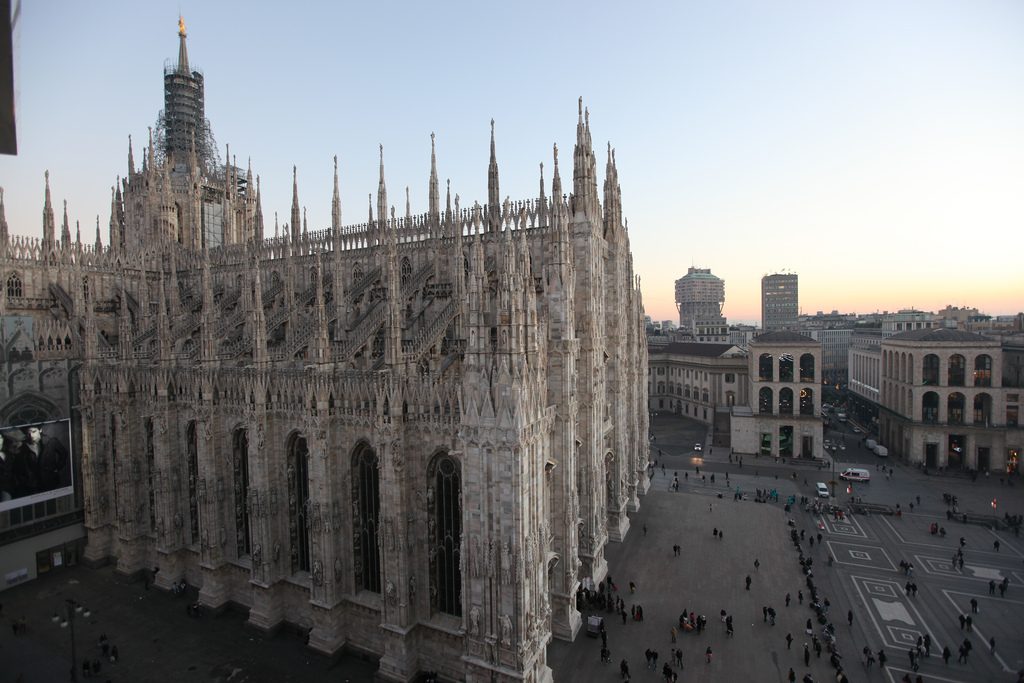 Day 2: Bergamo
After a busy day in Milan, it's time to head to Bergamo! Located about 60 kilometers from Milan, this pretty city is divided into two parts: the  città alta ,  medieval, and the città bassa , more modern. If it is especially the first that interests travelers, it will climb the cobblestone streets or climb funicular to access.
Once up there, do not miss the beautiful  Piazza Vecchia , next to which is the most important church of the city:  Santa Maria Maggiore . Going up a little bit more in the citta altà you will arrive at  San Vigilio Castle from  which you can enjoy an absolutely exceptional panorama of the city. At the end of the day, go down quietly to the Citta Bassa by the romantic little streets of the old town.
The most of Bergamo? His gastronomy! Polenta taragna, casoncelli alla Bergamasca, cotechini …  Taste everything, it's a real treat!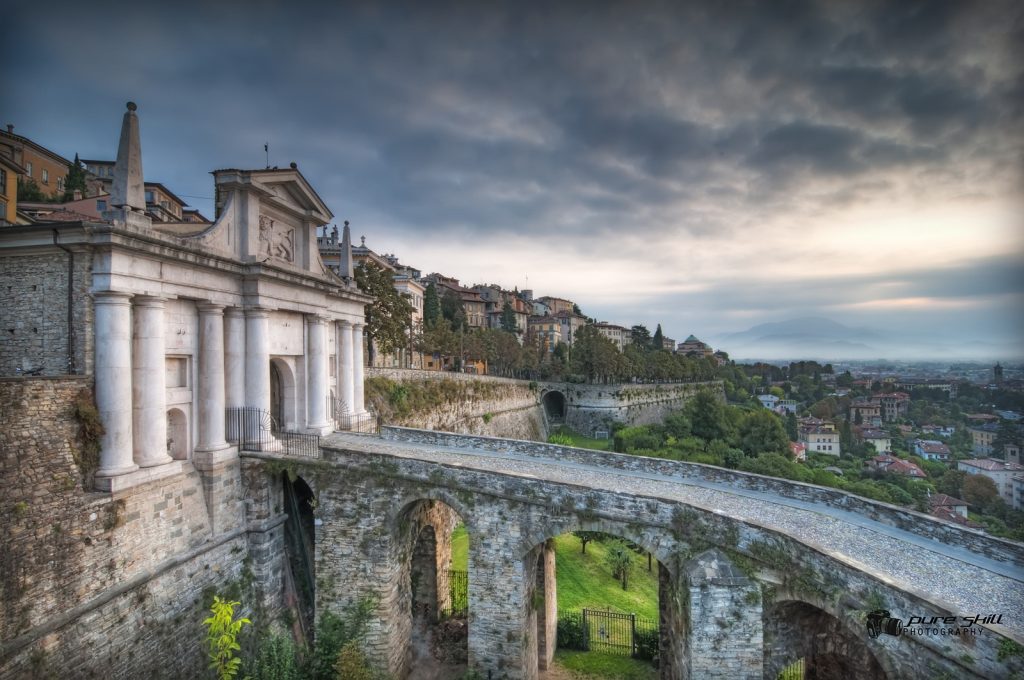 Day 3: Lake Garda
From Bergamo, take the road towards Sirmione, a  small town on an advanced peninsula in Lake Garda. Very touristy, it is nevertheless worth visiting because of the beauty of the landscapes which surround it and its very pretty castle.
If you want to see Lake Garda from a different point of view, do not hesitate to go to  Riva del Garda,  located north of the lake. Very pretty, this city is particularly appreciated for its  Palazzo Pretorio , its castle on the edge of the lake, as well as its old medieval doors.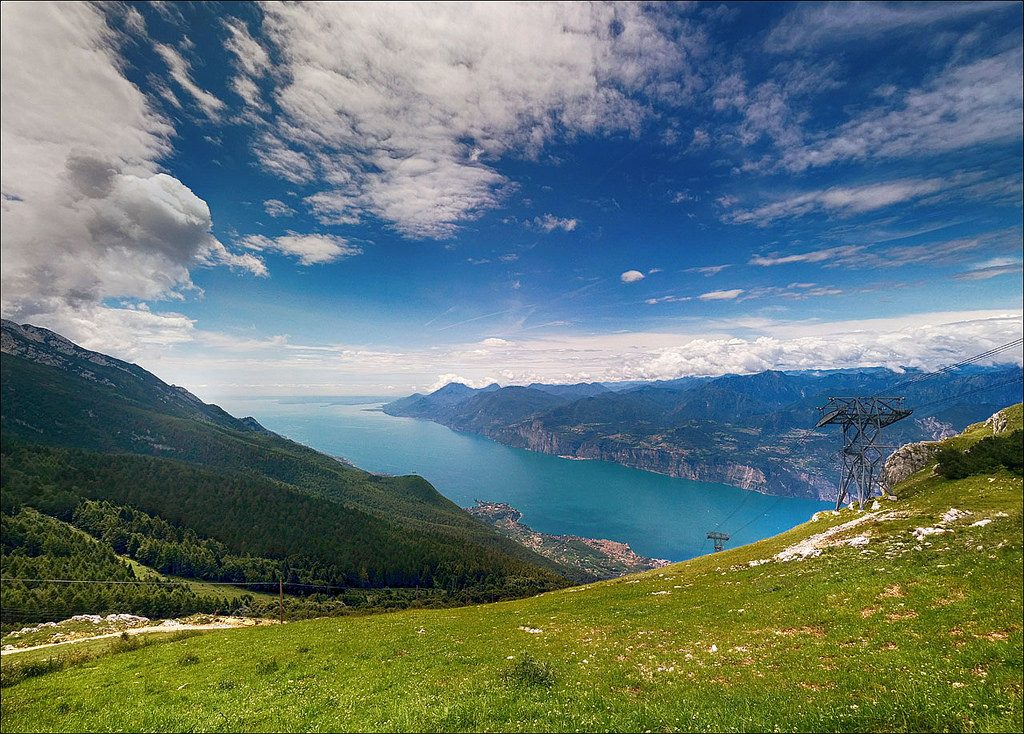 Day 4: Verona
Located halfway between Lake Garda and Venice, Verona is a beautiful city that deserves a stop for a day. Made famous by Shakespeare and his famous Romeo and Juliet tragedy ,  it houses the House of Juliet, a beautiful building of the 13th century. Beyond Romeo and Juliet, Verona is a very pleasant city to visit on foot, to discover the  Piazza delle Erbe,  the  Duomo di Verona , the Roman arena, or the  gardens "Gi ardino Giusti".
For shopping, it is on  Via Mazzini that you will have to go.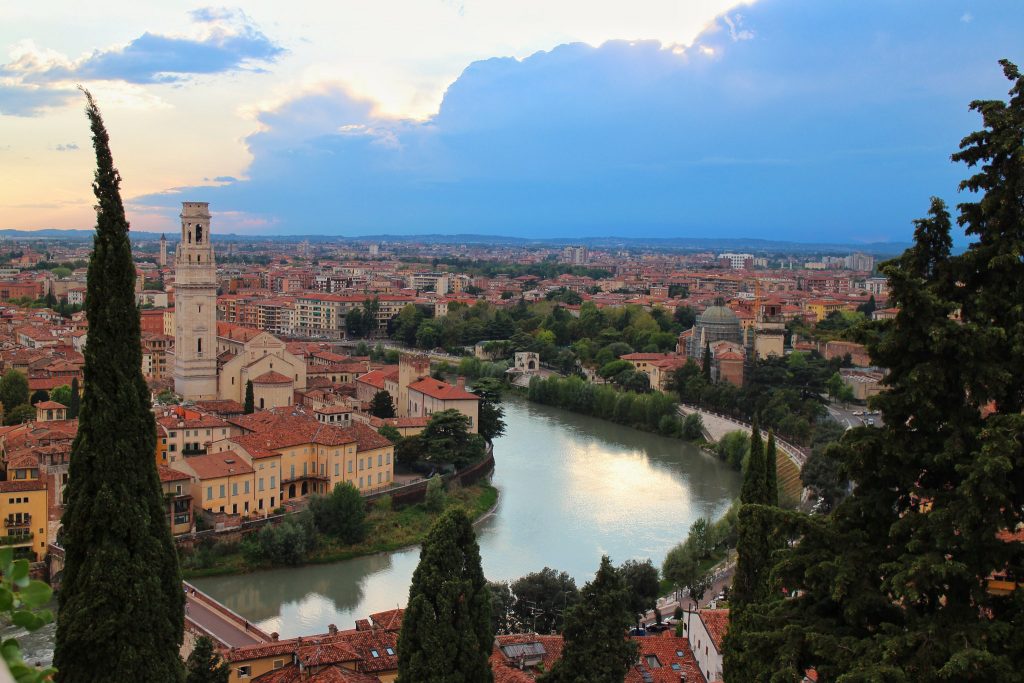 Day 5: Venice
A day is far too little to visit the Serenissime … But if you really have only one week of vacation, we advise you to get up early and take full advantage of the attractions of Venice: St. Paul's Square and Basilica Mark ,  Bridge Rialto ,  Bridge of Sighs ,  Gallerie dell'Accademia ,  Ca 'd'Oro , plus a gondola ride on the  Grand Canal .
If you have a little more time, do not hesitate to go to Murano , famous for the glass blowing, and  Burano  and its colorful houses.
On the spot, do not miss to discover the  Venetian cuisine , influenced by the flavors of the sea, and push the door of a  bacaro  where you can taste local wines accompanied by varied snacks.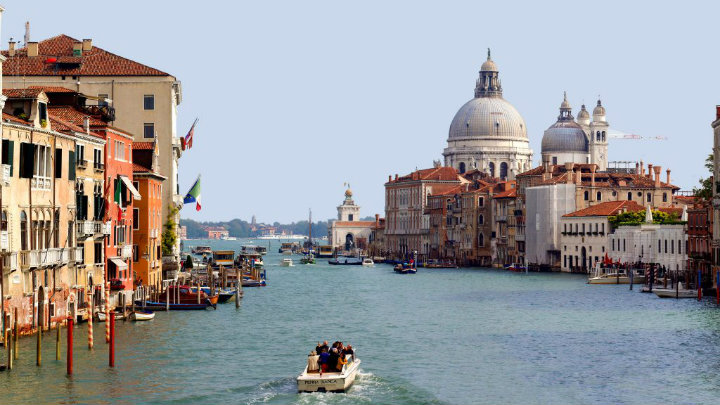 Day 6: Florence
As for Venice, a day is not enough to reveal the beauty of Florence. But if you are in a hurry, go straight to the essentials:  Santa Maria del Fiore, Palazzo Vecchio, Ponte Vecchio, Basilica Santa Croce in Florence, Galleria dell'Accademia in Florence  and  Piazzale Michelangelo. You will see the sights of the city and can take more time on your next trip to Tuscany. This region is indeed one of the most beautiful in the country and deserves a week of travel to discover the picturesque villages, the vineyards of Chianti, the sunny hills …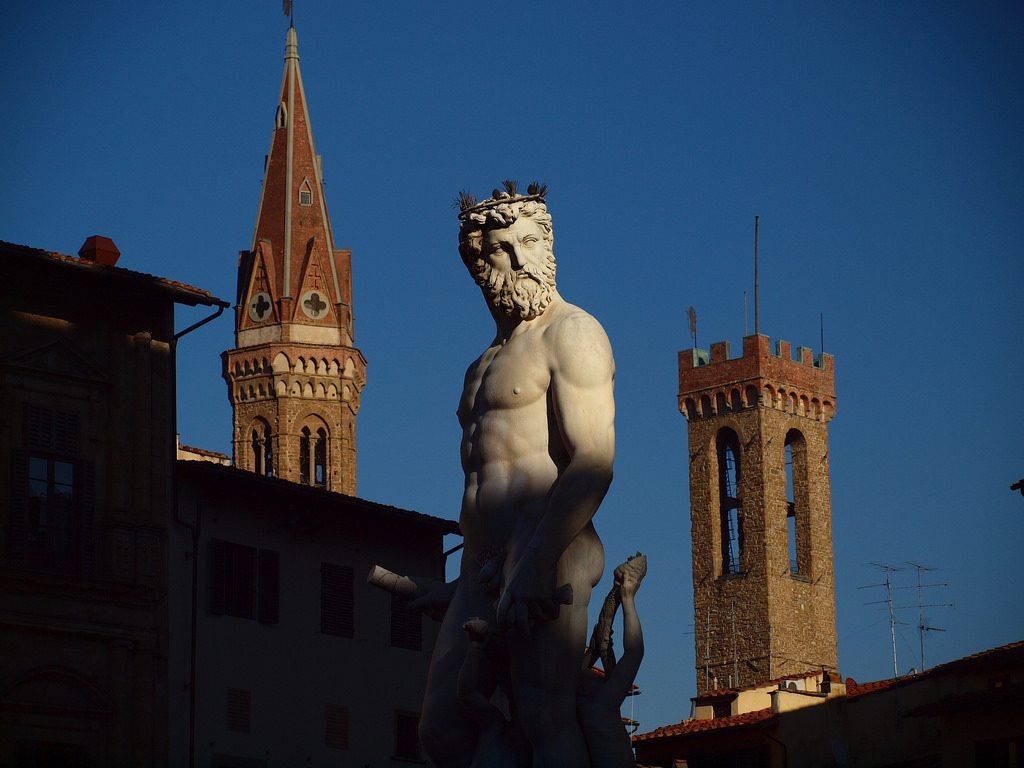 Day 7: Cinque Terre
After Tuscany, plan your last day to discover the small villages of the Cinque Terre: Monterosso al Mare, Vernazza, Corniglia, Manarola and Riomaggiore … These medieval villages built on steep slopes flowing into the sea form a truly incredible scenery. No matter which villages you choose to visit, we bet you'll never want to leave them again …

When to go to Italy?
If you are wondering what is the best time to do this road trip, we advise you to choose spring or autumn to enjoy good weather without being disturbed by the influx of tourists!
Summer is nevertheless a very good time to visit northern Italy because you will be able to swim in the lakes and the Mediterranean Sea.
Finally, the winter is much quieter and you may find many closed services, especially boat shuttles and some campsites.
Did you like your trip to Italy? Tell us your experience in the comments!