Are you leaving for 2 weeks in Guadeloupe? Here is a route you can use to prepare your stay!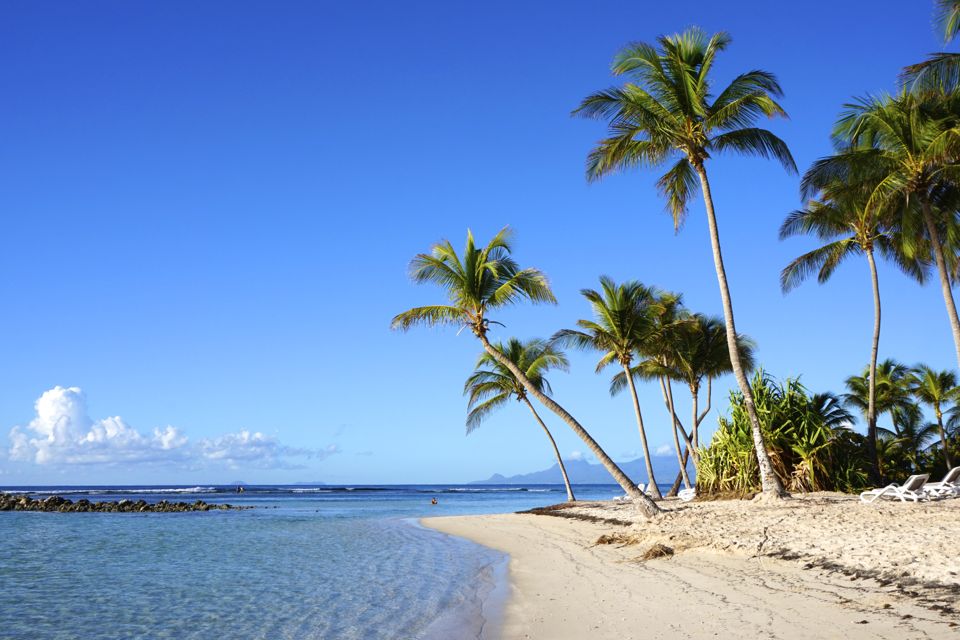 In February, we spent 10 days on the spot before joining Martinique and we left the island with a big heart!
We really regretted not having spent our entire time discovering Guadeloupe because, even if we had time to see a lot of things, the island still had a lot to offer us!
We had promised to come back soon enough but honestly we did not expect it to be so fast!
Flight prices in November are really interesting, we paid much less than on our first trip in February!
2 weeks in Guadeloupe: our itinerary
For the first trip, we had spent time on Grande Terre and Basse Terre, the two main islands that make up the famous butterfly and we had also discovered the Saintes for a day.
For this second stay of 15 days, we took a lot more time!
Spend 2 weeks in Guadeloupe, it's really the ideal time to enjoy this fantastic island!
There is so much to see and do! And then, it does not run too much. We went back to some places that had marked us and we discovered others!
We also explored the Desirade, Petite Terre and Marie Galante! It took us two trips to set foot on each of the 5 islands of the archipelago!
So much for the context of this trip! It is time to get to the heart of the matter, here is the itinerary of our 2 weeks in Guadeloupe.
Day 1 to 3: Grande Terre
After picking up our rental car, we headed for Saint François! I really advise you to rent a car, it is essential to move around and discover all the treasures of the island at your own pace!
We chose to settle in Saint François, quieter than Sainte Anne.
In the program of these 3 days:
Sunrise at the Pointe des Châteaux : an absolutely magical moment, which remains one of the strongest memories of our trip to Guadeloupe!
Relaxing on the beach, of course ;-): we took advantage of some of the most beautiful beaches in Guadeloupe: Caravelle beach, Bois Jolan, Anse à l'eau, Anse du Souffleur …
Discover Pointe à Pitre: we spent half a day discovering the historic center of Pointe à Pitre with its beautiful colonial houses and markets.
I recommend the dock market to watch the fish sellers and then the Saint Antoine to fill up with spices and memories of all kinds (well for the pleasure of the eyes because it is a little more expensive than elsewhere) !
Ilet du Gosier : this little corner of paradise is the ideal place to spend a day bubbling on the beach! We join the island by boat (or swimming for the bravest). Turquoise water, fine sand and coconut trees, a real postcard decor.
Gate to hell : because it is one of the most beautiful places in Grande Terre, we had to go back! I recommend hiking the Trace cliffs that allows you to walk along the coast by revealing superb views!
Nights at St. Francis.
Find your accommodation in Saint François here!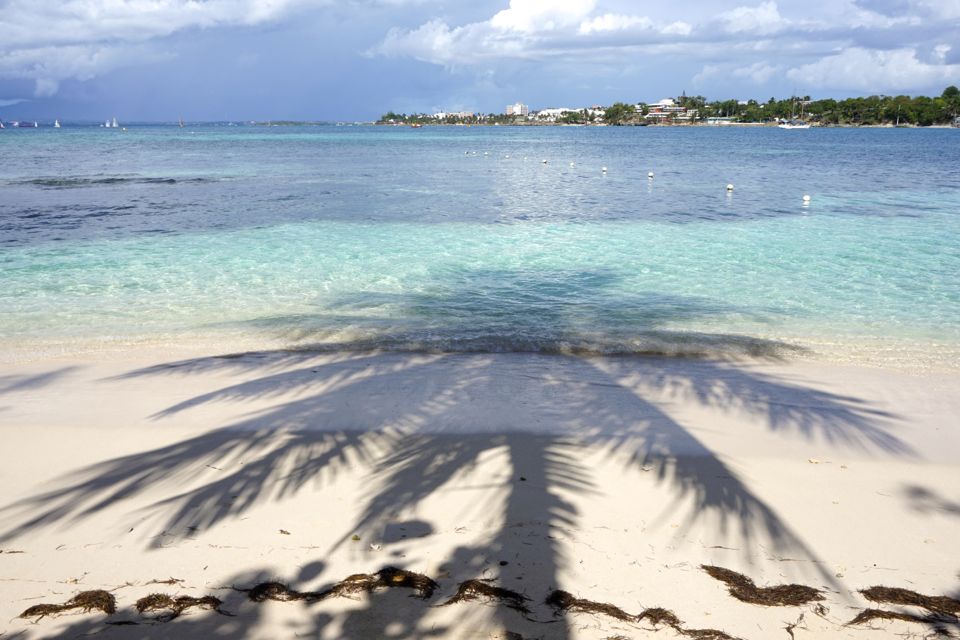 Day 4: Small land
We went on a day trip to Petite Terre with Paradoxe Cruise. We had planned this trip on our first trip to Guadeloupe but because of a dark history of canceled flight we had to give it up!
This time, we expected to catch up and we really did well to persevere, it was an absolutely magical day!
The cruise on the beautiful catamaran, the island of Petite Terre, its beaches fringed with coconut trees and its iguanas, the Creole meal and especially the snorkeling with turtles, sharks lemons and rays!
We took our eyes !!
Night at St. Francis.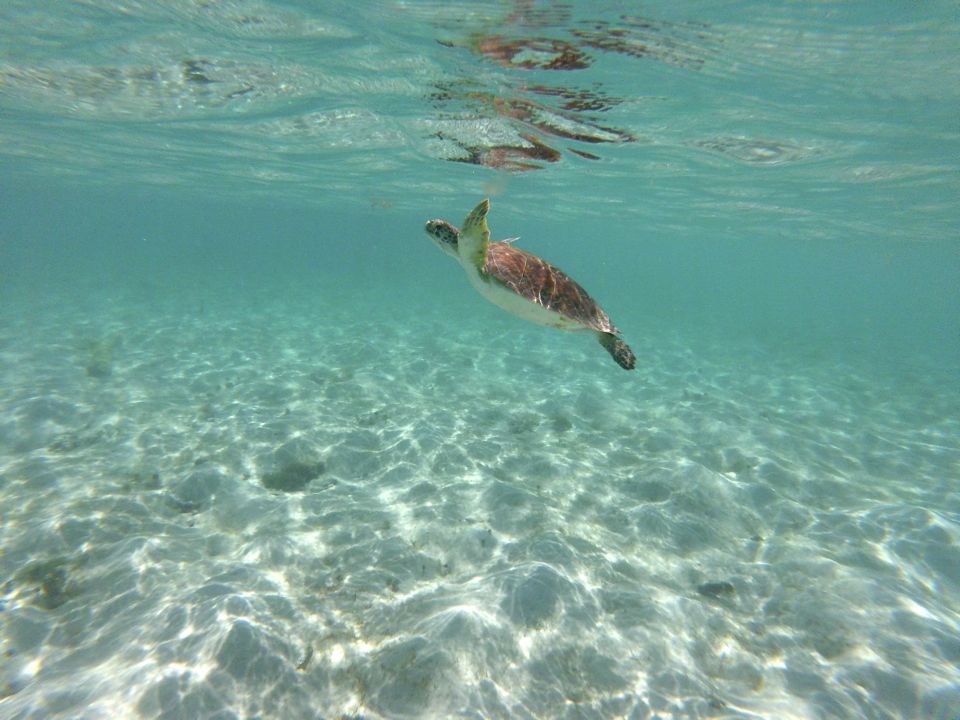 Day 5: Desirade
We spent this day discovering the island of Desirade.
Very quiet, unspoilt mass tourism, it has revealed its charms throughout the day: its beautiful sandy beaches, picturesque fishing villages, beautiful botanical garden but also its inhabitants of unparalleled hospitality!
Night at St. Francis.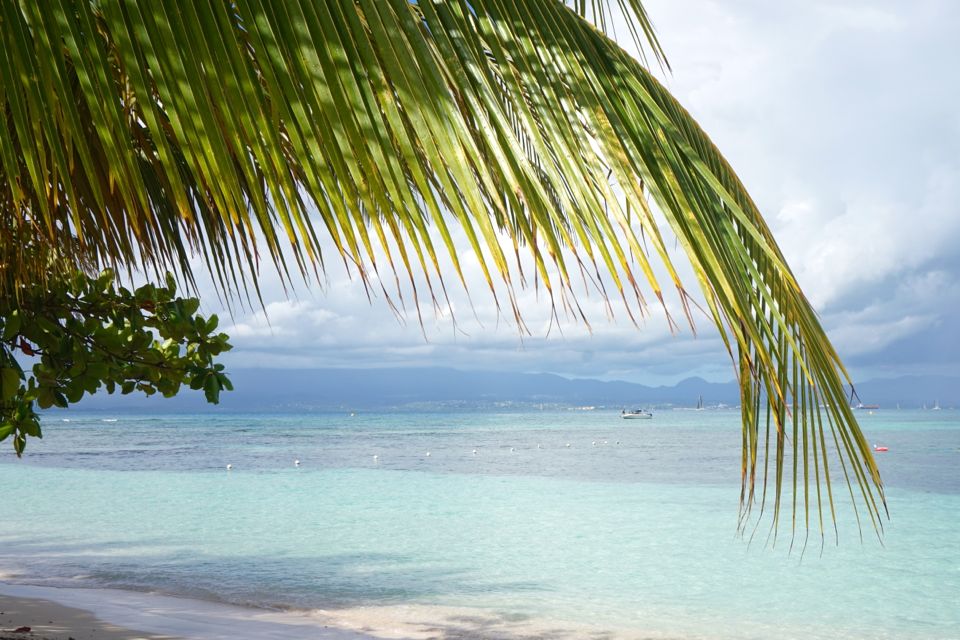 Day 7 to 10: Marie Galante
Marie Galante… or how to fall in love once again from Guadeloupe. Guadeloupe from 30 years ago if we believe travel guides. There, it's true that time seems to have stopped!
The "Big Galette" as it is also called is a marvel. We spent 3 full days on the island without being bored for a minute!
On the program :
Discovery of the history of Marie Galante through emblematic places such as  Habitation Murat or Habitation Roussel – Trianon.
Visit of the distilleries : to Marie Galante we do not laugh with Rum! The island is covered with sugar cane fields! We visited the 3 distilleries of the island: Poisson, Bellevue and Bielle. In principle, once you have visited one of the distilleries, you know the stages of the production of rum, from cane to bottle, but rum lovers will appreciate the specificities of each house.
Beaches, beaches, beaches: the beaches of Marie Galante are really beautiful. I think I even found the most beautiful beach in Guadeloupe, I named the beach of the Feuillère. The other beaches of the island such as Anse Canot or the beach of Vieux Fort do not have to blush!
Hikes to discover exceptional natural sites such as Galleries or Geul Grand Gouffre.
Nights in Grand Bourg .
Find your accommodation in Marie Galante here!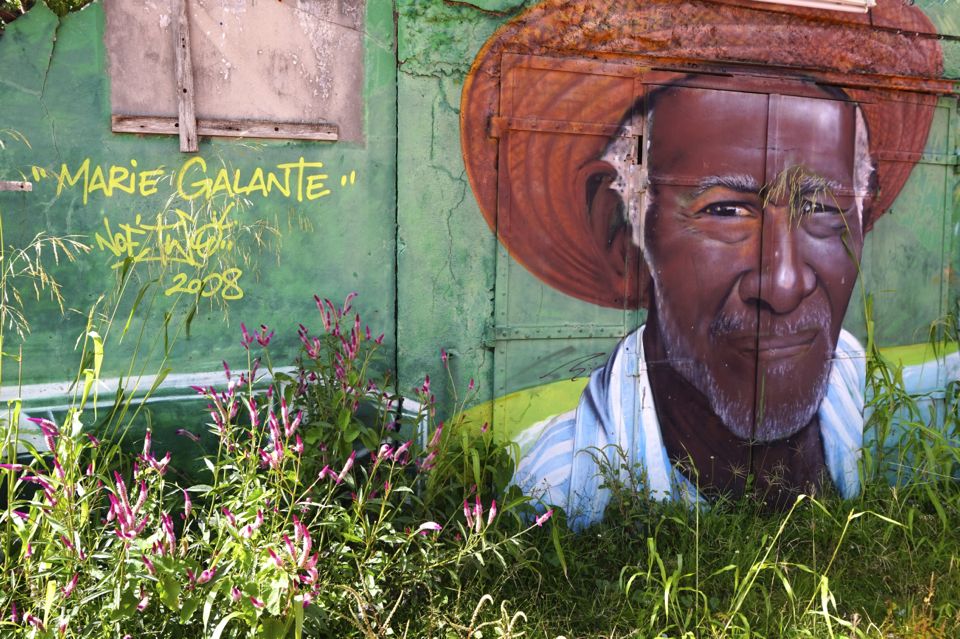 Day 11 to 15: Basse Terre
We ended our stay in Basse Terre we had loved to discover during our first stay! More hilly, wilder, Basse Terre had really seduced us and we wanted to go back to explore it further!
Between hikes in the heart of the tropical forest, swimming under beautiful waterfalls, small villages preserved, sumptuous beaches … Basse Terre is full of things to do!
Basse Terre is more hilly and the road times are affected so I advise you to organize your days to optimize transport times and to take a fairly central accommodation.
We had opted for accommodation in Deshaies, rather well located to visit Basse Terre.
In the program of these 5 days:
Hiking : Basse Terre is a paradise for nature lovers, whether you are a Sunday walker or an experienced hiker! We are rather in between and we did a lot of "short" hikes (max 3h AR). Not to be missed: second and third Carbet waterfall, trace of the blue basin, Grande Pointe trail … There is also the ascent of the Soufrière but despite two trips, we still could not do it! 1st attempt aborted because of sick baby and 2nd attempt canceled due to weather … the summit did not clear during the 5 days we spent there …
Swimming in the rainforest : this is one of my favorite activities 🙂 And the possibilities of bathing in nature are not lacking in Guadeloupe: jump of Acomat, waterfall with crayfish, paradise pool, baths of love, baths of Dolé … All tested and approved!
Snorkeling at Grand Cul de Sac Marin and at Malendure Beach.
Relaxation on the beach: it is often said that the most beautiful beaches are in Grande Terre but I really liked the beaches of Basse Terre! I particularly recommend Grande Anse and the beach of the Pearl, two small jewels!
Creole cooking class : Caribbean cooking was a great discovery 😛 I wanted to take a cooking class to reproduce some recipes at home. I found my happiness with CreoleTrip which allows to live this kind of authentic experiences! Mylène received us in her home in Grand Bourg and passionately discovered some classics of Creole cuisine. I recommend it !
Nights in Deshaies.
Find your accommodation in Deshaies and surroundings here.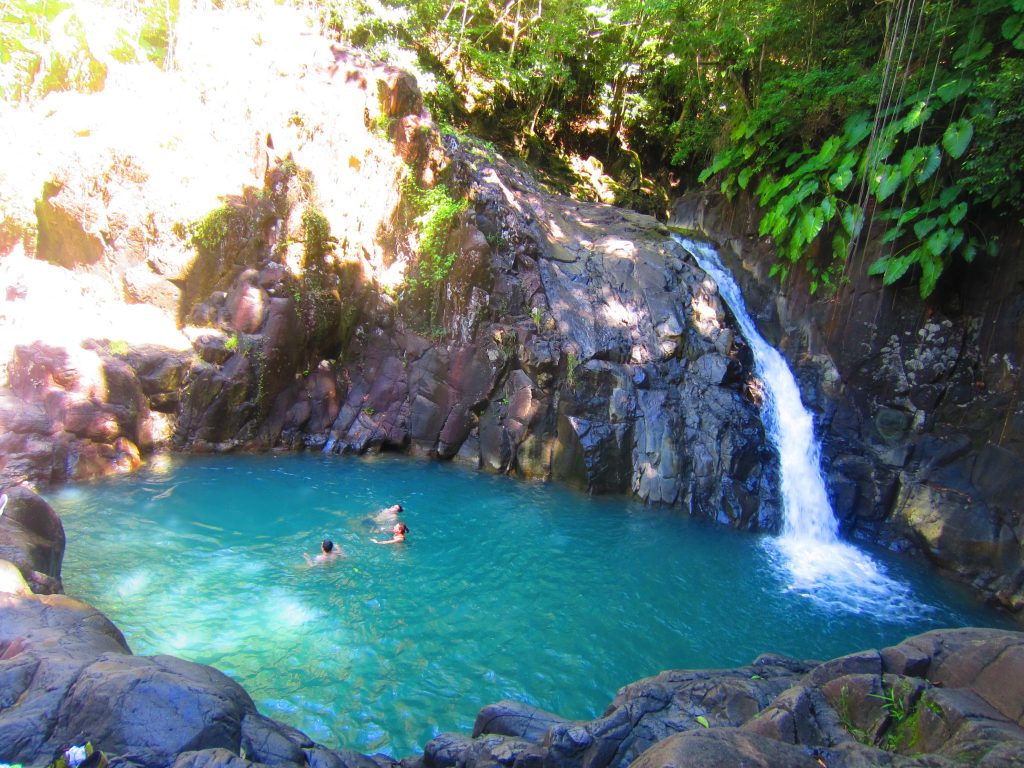 Basse Terre, Acomat waterfall with a natural turquoise water pool
Visit Guadeloupe: practical information
Time difference: – 6h in summer, – 5h in winter
Health: recommended vaccines -> universal vaccines (DTCP, hepatitis B), Hepatitis A.
Paper (for EU nationals): valid identity card
French language
Currency: euro
 Guadeloupe Tourist Office
Useful links :
This is the itinerary of our 2 week trip to Guadeloupe! 
If you have questions, feel free to leave a comment!
Are you going to Guadeloupe? Read also:
A Week in Guadeloupe: Ultimate Itinerary for 6-7-8 Days