Do you know Bali ? The so-called "Island of the Gods" is famous for its beautiful beaches , the incredible kindness of its inhabitants, but also its mesmerizing local culture … Its little neighbor Lombok, less known to tourists but just as beautiful, hides, too, treasures to discover urgently!
So do not miss anything on your next trip to Indonesia, we have selected for you the top 10 things to do in Bali and Lombok.
1. Enjoy the seaside in Seminyak
Located north of Kuta, Seminyak is considered the chic area of ​​the South of the island. There are great hotels, designer shops and great restaurants. With its beach and charming open spaces this is the perfect place for those who wish to party  or just enjoy the sunset!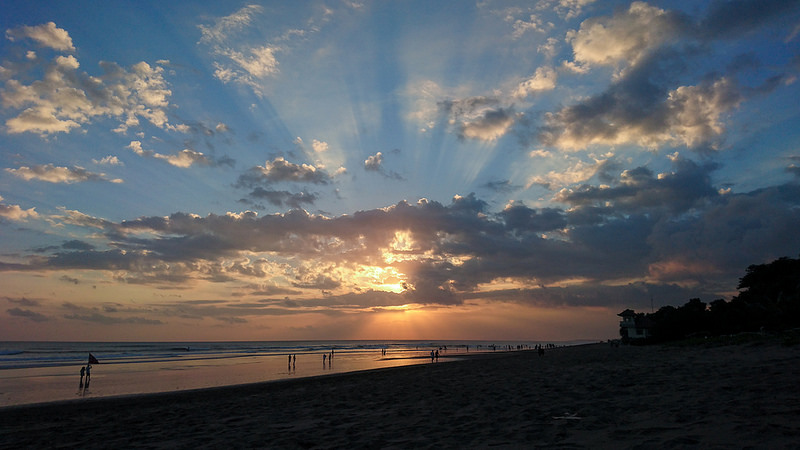 2. Marvel at the Jatiluwih rice paddies
Near Ubud, in the center of Bali, these rice fields of unreal beauty will be an opportunity to breathe fresh air and relax … for a moment zen! Lovers of photography particularly appreciate this place which offers an exceptional panorama on all the South of the island and colors like none by the way.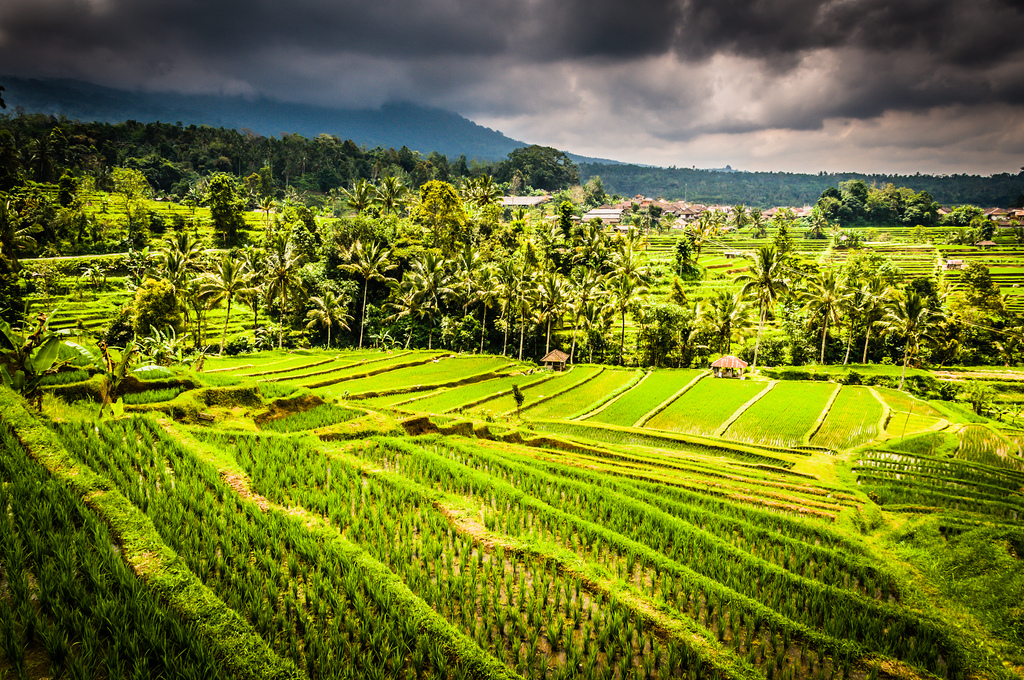 3. Discover the incredible neighboring islands of Gili
These three beautiful islands will delight snorkelers. You will also be able to admire the sublime coral reefs and introduce you to scuba diving by taking adapted courses. If you like calm, prefer Gili Air or Meno, but if you want to party and enjoy a wide range of activities during the day, Gili Trawangan will be your favorite!
To get there, you can opt for the ferry from Padang Bay in the east of the island, or the "speed boats" departing from different ports of Bali. The first is more authentic, more economical but also much longer (count 5 hours of crossing) than the speed boats.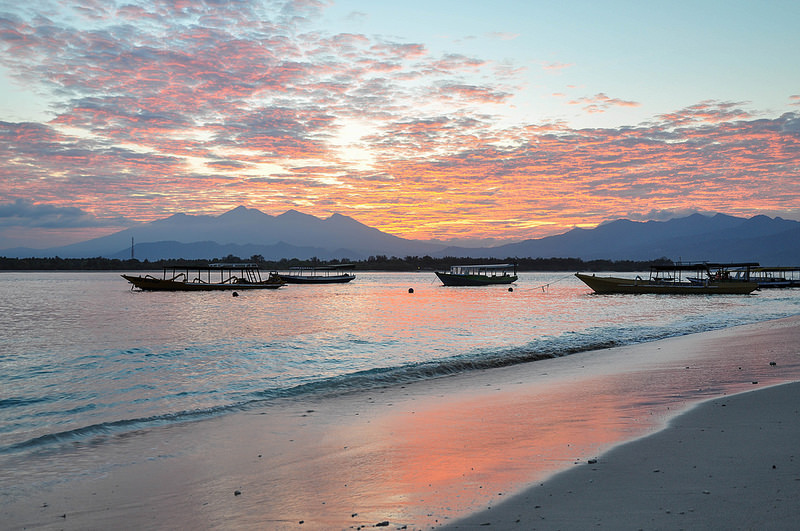 4. Sunbathe on Mawun Beach in Lombok
Located east of Bali, the island of Lombok is a small natural paradise where the beautiful wild beaches follow one another but are not alike … More authentic than Bali, this island is also less touristy and will allow you to discover another facet from Indonesia.
For its part the beach of Mawun, in the South of the island, with its turquoise waters, its white sand and its wild beauty  will charm you without a doubt!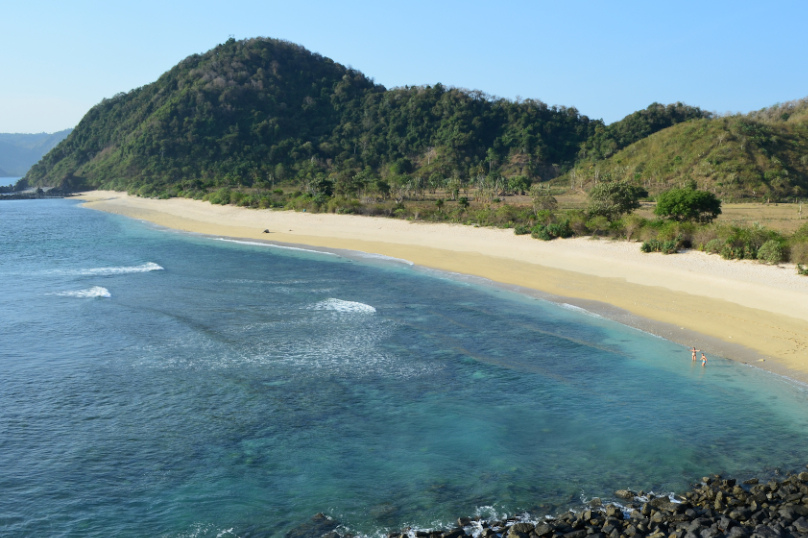 5. Enjoy local products at the beautiful Ubud market
A must if you want to go shopping, the Ubud market has a food section and a "bazaar" section where you will find many products to bring back from your trip. It is the ideal place to discover the wide variety of exotic fruits available on the island and to taste some local specialties such as "  Bubur injin" or coconut pancakes.
Two tips : negotiate and arrive early to enjoy the food market!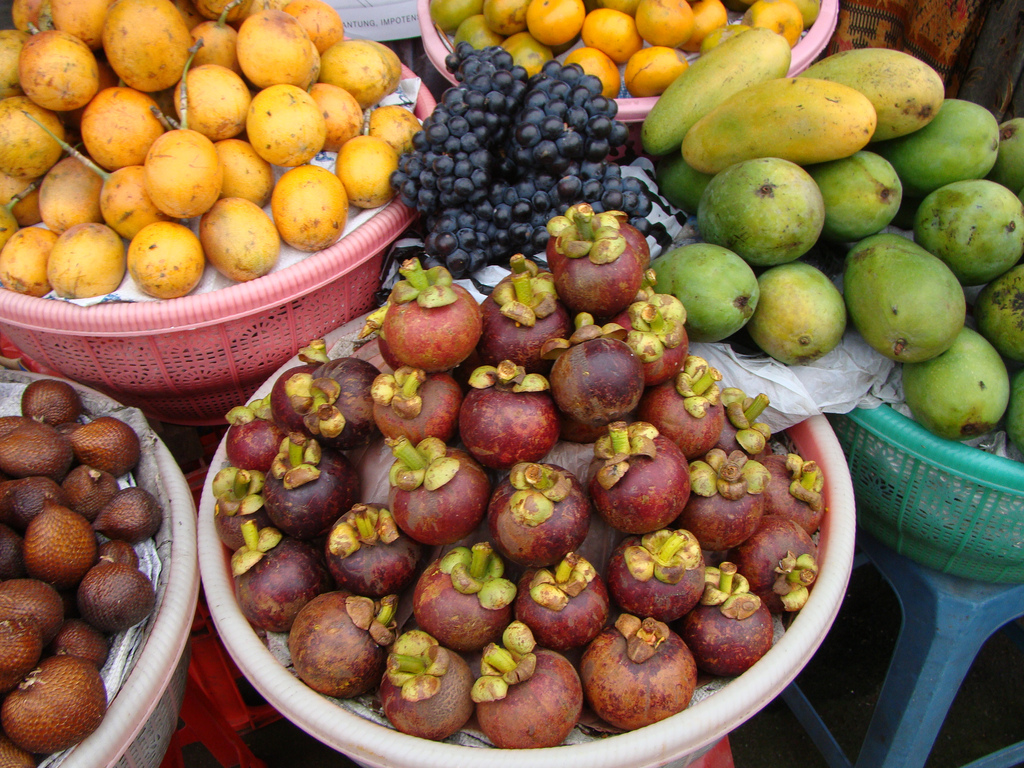 6. Take a surf lesson on Kuta Lombok beach
Bali and the surrounding islands are famous for their surf spots. Numerous international competitions are held every year and water sports enthusiasts come en masse to enjoy the waves. But if you are not a confirmed surfer you can also enjoy your stay in Bali to take classes or just rent a board.
In Lombok, on the big beach of Kuta, you can try the waves, but also do yoga, offer a massage or drink a local beer! A must.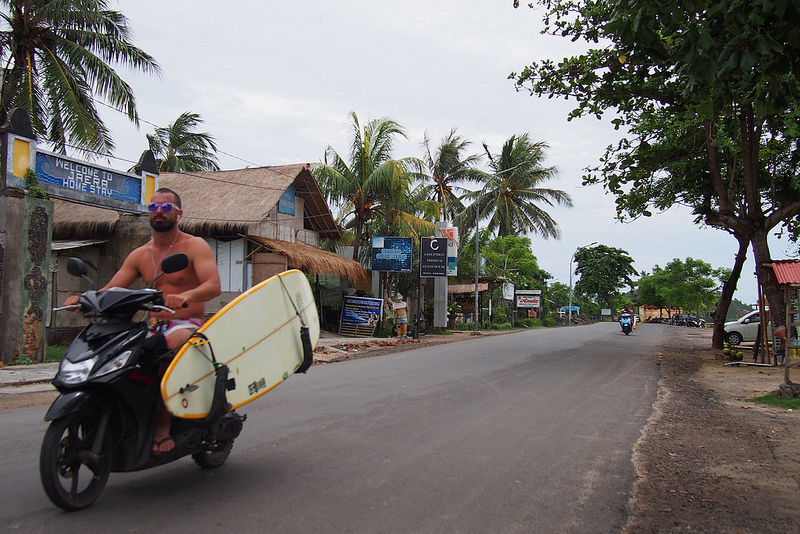 7. Climb the Gunung Rinjani volcano on the island of Lombok
This hike is rather reserved for our sports readers or in excellent physical condition. Indeed you will need to be well equipped and must imperatively take a guide to get you on the ascent of this volcano culminating at 3726 meters above sea level … But once arrived at the top the view of the sacred lake and the volcano is at Breathtaking ! In good weather you can even see Mount Agun in Bali.
Most of the treks on site also offer sleeping at the top of the volcano and it is a truly unique experience not to be missed. Remember to take warm clothes because it is very cold at night.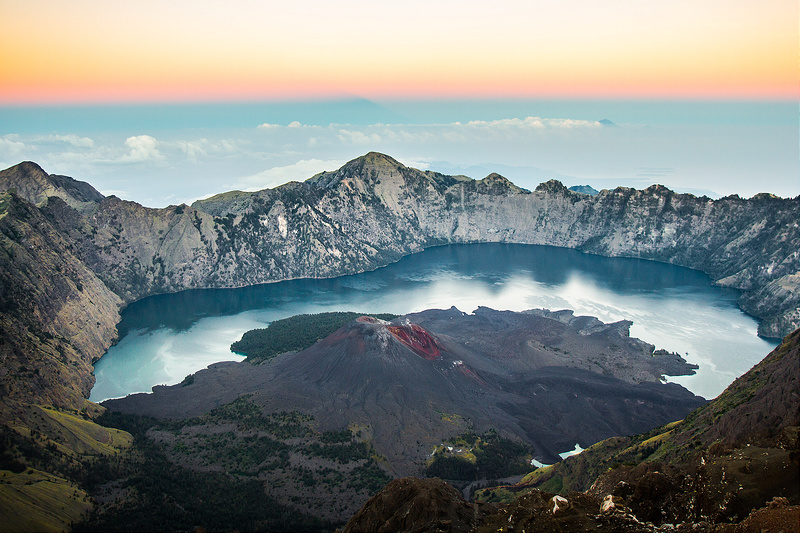 8. Venture into the beautiful temple of Pura Luhur at Ulu Watu
One of Bali's holiest temples, Pura Luhur Ulu Watu  is perched high on a cliff. It offers an exceptional panorama of the sea, especially at sunset where traditional dance shows are organized.
Essentially composed of remains, it is invaded by abundant vegetation and a large colony of monkeys who particularly like to steal the cameras and sunglasses of tourists!
To get in, do not forget to cover your shoulders and equip yourself with a sarong.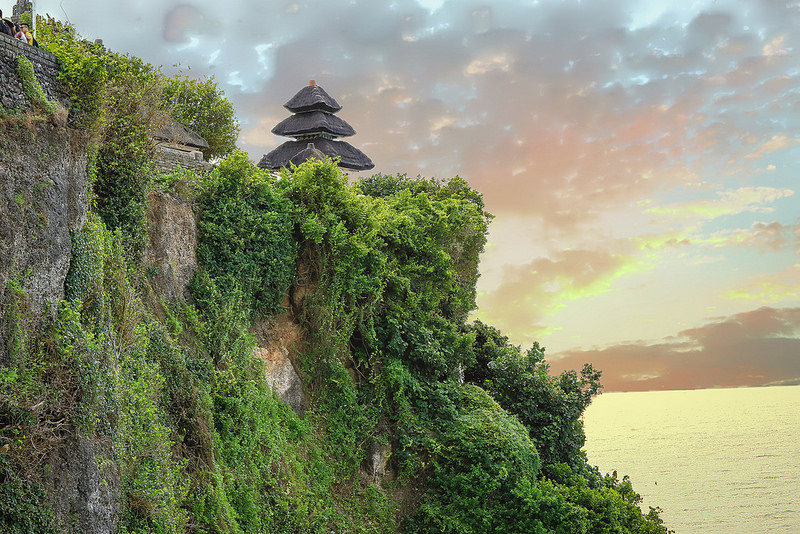 9. Taste the tasty Balinese gastronomy
Push the door of a warung , these small traditional and family restaurants, and dive into the tasty Balinese gastronomy.
We particularly recommend you to taste the "baby guling" or the spit-roasted suckling pig, the "saté" chicken skewers and the "gado gado" whose boiled vegetables are generously covered with peanut sauce.
As for drinks, enjoy tasty fresh fruit juices or try arrack, a very strong alcohol made from palm tree sap, coconut, or rice.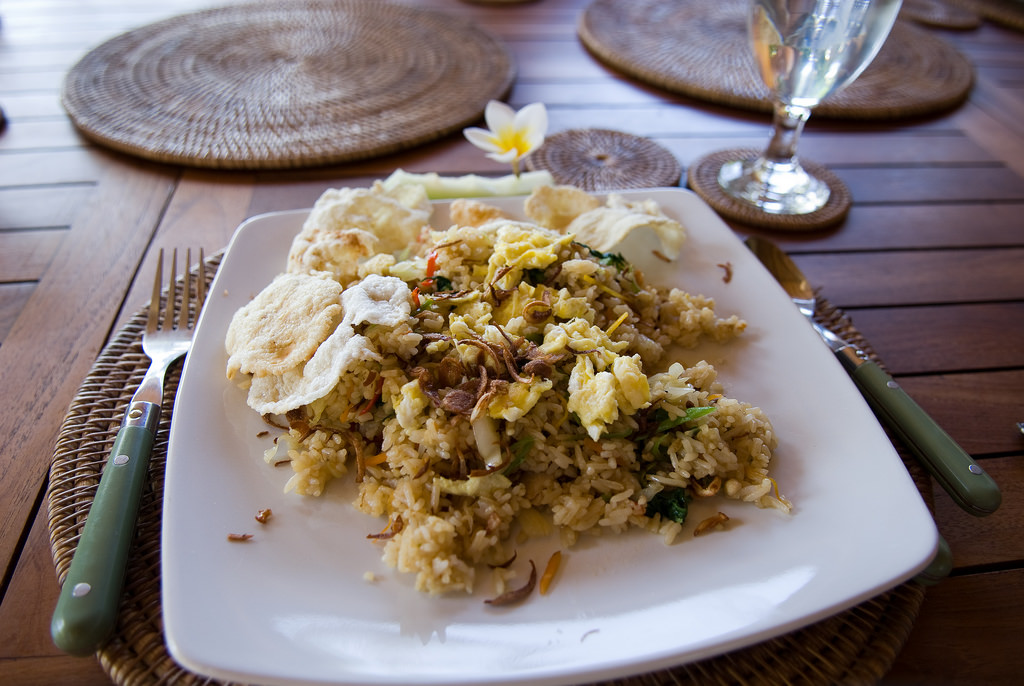 10. Meet the dolphins in Lovina in the north of the island
A long black sand beach, few tourists and the opportunity to see dolphins ? This piece of paradise is located in North Bali, in Lovina Beach.
Every day you can join early morning trips to dolphin watching off the coast. An unforgettable experience !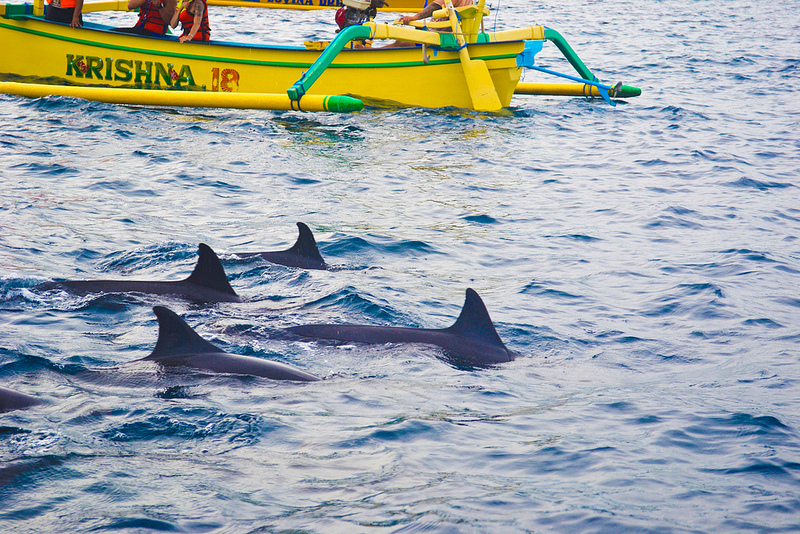 Ideas to complete this list? Do not hesitate to tell us about it in comments.