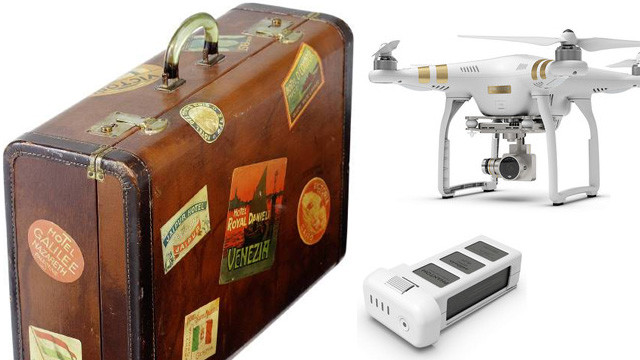 Traveling With A Drone
A few months ago, I bought a drone. From now on, whenever possible, I travel with my drone. After a few months of use of my drone, I share with you this complete guide to travel with a drone.
This guide on the drone on the road addresses many questions that can be asked before buying a drone or before taking his drone on a trip.
I will start by mentioning the choice of the drone for the trip . Which drone to choose to guarantee an acceptable size while traveling while preserving photo / video quality.
Another indispensable point: the equipment . Buying a drone to travel involves the purchase of other accessories. I will mention it in this guide on the drone on a trip.
Finally, I will discuss all the questions that relate to traveling with a drone . Is there an authorization ? How to respect the law of the country? Can I fly with a drone ?
Which Drone To Choose For Traveling?
Drones have been democratized very recently and 'mainstream' models are evolving very quickly.
Most recently, at the end of September 2016, GoPro entered the consumer drone market. On the same market, the other actor, present for a longer time is DJI.
From my point of view, it is between these two brands that you have to choose! Other brands offer excellent drones but prices can fly off quickly. Conversely, Parrot offers drones at a lower price but the photo / video quality is clearly below, far below. Forget this brand!
The main drones on the market in 2018 are:
the DJI Phantom range (3 and 4) which are endangered because quite bulky compared to the new models
the  DJI Mavic Pro which is starting to be overtaken by the new models (around 800$)
the DJI Spark , a more entry-level model and a little cheaper, at the current price of 500$
the new DJI Mavic Air , more compact and it is currently the best value for money to buy a drone at the beginning of this year 2018 – 947 $
The returns on the GoPro Karma are not really satisfactory and it is, I think, better to forget GoPro for the purchase of a drone. It is really necessary to consider that the drones DJI crush the market in 2018. It remains for you to choose a drone of this mark 😉
The drone DJI Mavic Air has very good opinions. Level photo / video, the performance is very good and the footprint is really low even if the DJI Spark remains a bit smaller (but also less efficient photo / video level). If this drone is in your budget, it is to the DJI Mavic Air that you have to turn right now.
Coming soon, DJI will launch the DJI Mavic Pro 2. The improvements of this drone should focus on the quality of the sensor! To be continued …
DJI Spark for small budgets! The DJI Spark drone is the smallest DJI drone.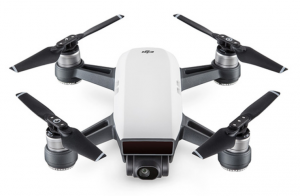 At 349$ , it is a very good choice for those on a limited budget. If you're looking for better photo / video quality, it's best to stay on the Mavic Air or the Mavic Pro.


On my side, a few months ago, I always travel with my drone DJI Phantom 3 Pro, which is getting older, which is still bulky but still works perfectly. Favoring the photo / video quality, to the clutter, the gain brought by the ranges Mavic / Spark does not justify for me the purchase of a new drone for my travels. Here are for me the main criteria that I look for a drone to travel:
photo and video image quality
4K video
taken in hand
good stabilization
Of course the clutter also plays. This is the big weak point of the DJI P3 Pro especially when traveling … A dedicated backpack is necessary to transport it.
I do not recommend old models DJI Phantom 3 Standard, Advanced and 4K that have more limitations than the Professional model (including the wifi signal used, risk of loss of signal, lower range).
The DJI Phantom 4 model is also a very good model but as cumbersome as the DJI Phantom 3 Pro. These Phantom drones are to buy on the used market. If you want to buy a drone to travel on the new market, turn to the new models.
My Drone And Equipment
As mentioned at the moment, I travel with the DJI Phantom 3 Professional drone .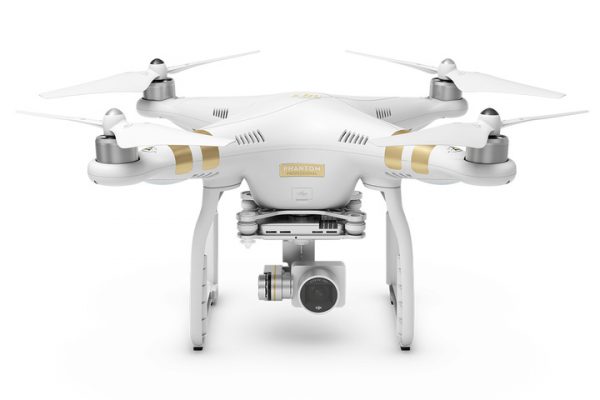 For an object of this price, I recommend you to buy it on a reliable site, with a quality after-sales service. It is safer in case of concern (breakdown on unpacking, delivery problem, …). It's still a big purchase! I recommend you buy it on Amazon .
It's time to buy a drone!With the release of new models of drones, we find very interesting rates on DJI Spark and DJI Mavic Pro
The prices of this model has dropped, especially on Amazon. You can find at the moment this drone at very interesting rates:
Extra battery for the drone
Also, I bought a second battery to be able to have a longer autonomy, almost indispensable on a trip. The autonomy of these drones revolves around 25 minutes. The range may vary slightly depending on the wind and the route. If you have your non-stop drone fueled for 20 minutes, the range will be a little more reliable.
With a battery, when traveling, you can use your drone 2 times, with a big ten minutes per flight. That's enough overall to take photo and video of a place.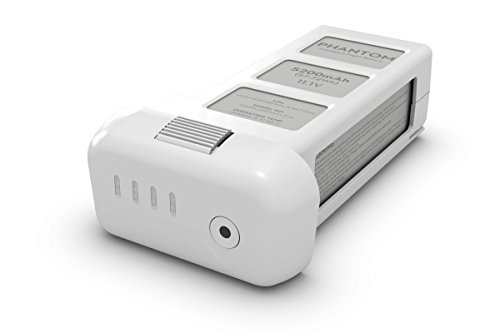 During a day of travel, this can be a bit limited. Having a second battery is a big plus! Obviously opt for an official battery, no need to take a risk with a dubious battery to save a few euros.
An additional battery for a DJI Phantom drone costs around 139 $. Side Mavic Pro, an additional battery will cost only 50$ .
Backpack for traveling with a drone
When traveling with a drone, a backpack is absolutely essential. For practical reasons but also to protect the drone in transport.
I opted for the excellent Lykus backpack . This backpack is just perfect for carrying a DJI Phantom drone!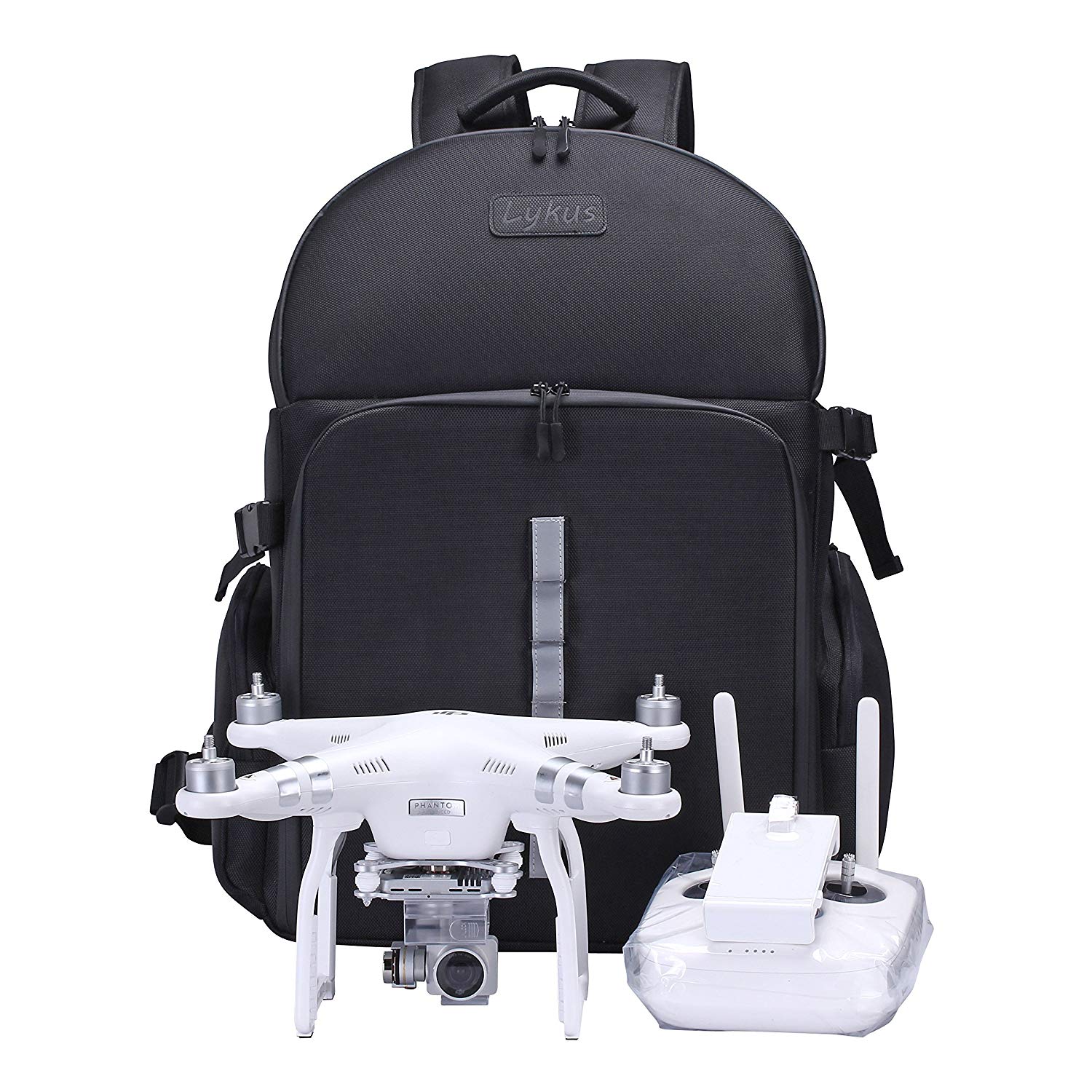 The big advantages of this bag are:
Compatible Drone Model: Phantom 4, Pro, Advanced Phantom 3 Standard, Professional, Advanced, and 4K Phantom 2 Other similar sized drones

Light, durable, and water resistant; Size is good for carry-on measurements. The back pocket doesn't fit laptops over 12 inch (30 cm) in length or 10 inch (26 cm) in width.

Divided compartments hold 4 extra batteries,4 sets of propellers, controller, tablet, etc. Packing demo video: youtu.be/ddvN5lPATFU

Thick interior padding materials protect your drone and accessories from physical impact

Soft shoulder and waist straps make it super comfortable to carry and ease the burden on your body
Finally, a last big advantage, the design of the bag is really nice. Unlike some competing brands where the bag looks like a cube …
If you have opted for a drone from the Spark or Mavic range, you will not have this problem of dedicated backpack. If you have these models, you can turn to classic photo backpacks. The drone takes the place of a photo lens, neither more nor less 😉
ND & polarizing filters
Last essential accessory to accompany your drone on a trip: filters!
I travel with Sandmarc brand filters, filters of very good quality.
The polarizing filter helps reduce / eliminate glare. Very practical when using your drone at the seaside or above the water for example.


The filters ND (Sandmarc proposes in its pack 2 filters ND: ND4 and ND8) make it possible to reduce the luminosity, very practical in full day when the light is strong. This is important because DJI drones have a constant aperture at f / 2.8.
Every Country Has Its Own Legislation On Drones …
After having equipped the drone and essential accessories, it is time to ask the question of legislation before traveling with a drone.
First of all, you should know that each country has its own legislation on the use of recreational drones:
some countries prohibit recreational drones and require a license, so it is difficult to use his drone while traveling in one of these countries
others allow recreational drones but an authorization is necessary; it is then possible to obtain it for his journey, provided he has the time to make the request before his departure, not always obvious during a last minute trip
Finally, many countries allow recreational drones, without applying for a license or authorization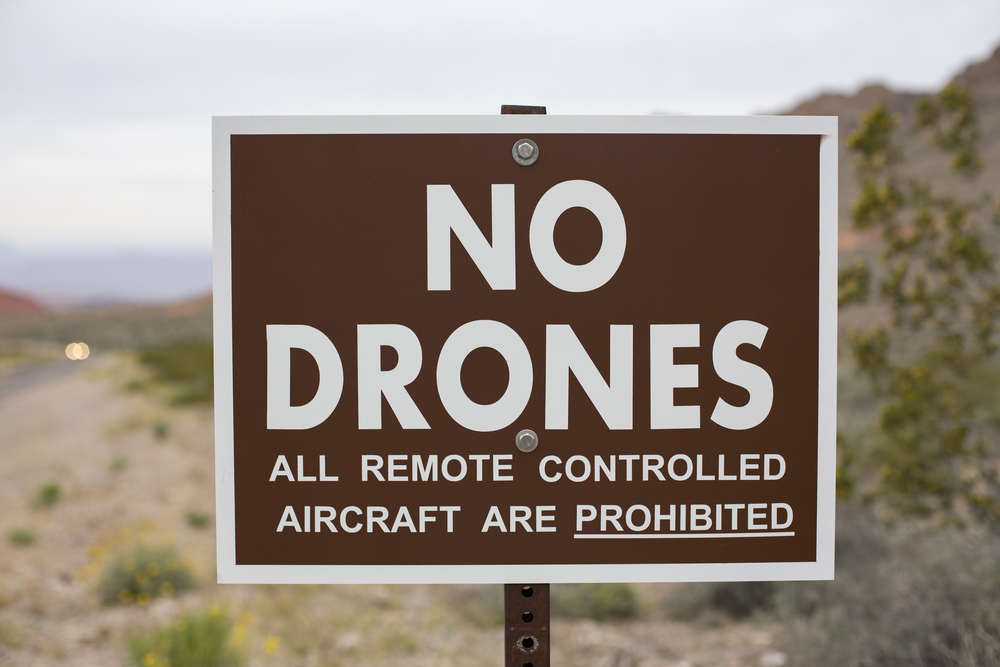 In the latter case, remember to consult the legislation of the country. For most countries, restrictions are often:
do not fly in town
do not fly over buildings
do not fly over people / animals and do not approach within 50 meters
do not exceed 120 meters above sea level
fly while keeping the drone at sight, about 150 meters
Print the country's legislation before leaving!In case of control or concern, I think it can be useful to have printed legislation on you. Already, the person in front of you will see that you take the legislation seriously and that you do not do anything with your drone.
Finally, in some areas there may be additional restrictions. For example, in areas near airports or aerodromes or near military sites.
For instance, in France, you can for example consult the following map:  www.aip-drones.fr/carte/aip-drones/
This map allows you to locate restricted areas type CTR area where it is for example forbidden to fly his drone without authorization. This point is not mentioned in the consumer notice in France!
Reading the map is quite simple. In areas where there is no specific marker, in France, you can fly (out of town of course), without exceeding 120 meters of altitude and 150 meters of distance.
When you see this type of colors: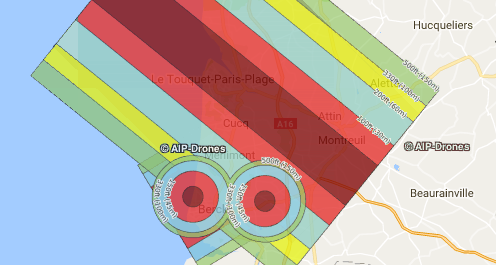 In color zones, the altitude is limited to what is indicated:
green: 120 meters (for whatever the place, a drone must not exceed this altitude in France)
yellow: 100 meters above sea level
blue: 60 meters
red: 30 meters
bordeaux: forbidden flight
Remember to respect all these constraints before flying! The ideal is to consult these maps before leaving to use your drone. You can easily identify where it is possible to fly your drone or not.
Fly With A Drone
Before you can fly your drone on a trip, you have to manage to arrive safely with drone.
Often, a trip starts with a flight! Before deciding on traveling with a drone or not, I learn about 3 points:
restrictions (or particular zeal) related to the borrowed airline
legislation on drones within the country of destination
control at airports, especially in case of a stopover
Overall, on the drones mentioned above, no worries about the airlines. If we respect the rules of IATA (International Air Transport Association), there will be no problem.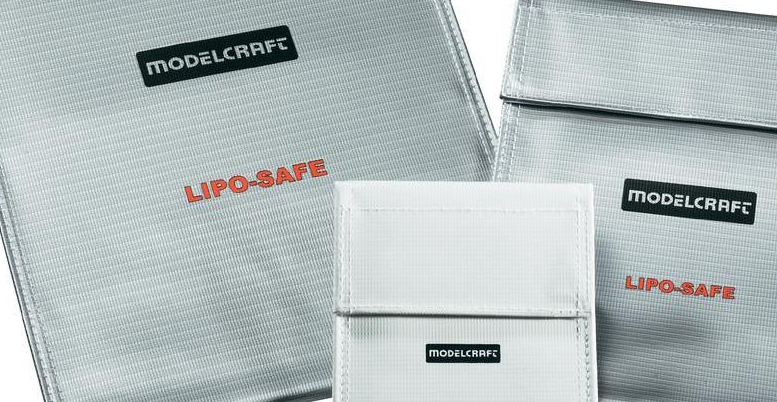 To travel with a drone plane, I recommend you to respect the following points:
print the IATA instructions for the transport of batteries
place the batteries in the cabin, separating them from each other and placing them in fireproof bags (lipo safe) ideally (or in ziploc otherwise)
your drone (so without the batteries) can travel in the cabin or in the hold. In the hold, I recommend placing your backpack in a suitcase ridicule, it is safer if you want to find your drone in good condition on arrival
Of course, do not have fun taking your drone to a country where it is forbidden (or need a license) because you risk, at best to have to pick it up at the airport of arrival on your return flight, from you confiscate it in the worst case …
Another point to consider as well, flights with stopover. Indeed, if you have a stopover in a country other than France and the target country, I advise you to inquire. If you browse the net and including the forums, you will see that some travelers have encountered problems at the Dubai airport during a stopover with Emirates. So remember to check that too.
Last advice, contact the airline to tell them that you will travel with a drone (by specifying the characteristics of batteries, this is the point that concerns the most companies). Quite often, the company will tell you that the information has been added to your file. In case of zeal of a customs officer or a tense control at the airport, this may be able to help you!
Traveling With A Drone: Feedback
Last part of this guide dedicated to traveling with a drone. I am going to gather here my various feedbacks but also those of the readers of the blog who will take the time to comment on this post.
Given that for each trip there may be some special cases (flight or not, stopover, customs land, …), share feedback on the journey with a drone can be very useful!
I now travel regularly with my drone. Here are my feedback on the countries where I traveled with my drone.
Traveling with a drone in Morocco seems very complicated. A priori, drones are prohibited without authorization. During a trip to Morocco, I contacted the tourist office who told me that a permit was needed. I sent an email to the address communicated by the OT, email remained unanswered …
Traveling with a drone in Canada is not a problem. No need for authorization or license.
Journey with a Corsair flight, drone in cabin, bound for Montreal.
Remember to consult local legislation regarding the use of drones in Canada.
Netherlands
It is possible to fly your drone without authorization / license. The legislation is close to France. You can read it here: https://www.government.nl/topics/drone/contents/rules-pertaining-to-recreational-use-of-drones
Philippines
Flight with EVA Air with a stop in Taipei. Domestic flights with Cebu Pacific. A single control where I had to leave my drone, in Paris during the flight.
No special controls at other airports
If you're planning a trip to the Philippines and you have a drone, go for it! Do not forget it. It's a real treat 🙂
Flight with Wowair from Paris CDG. Drone in the cabin with the batteries. Control at Charles de Gaulle airport (exit of the drone, batteries and remote control). No special check on the return flight from Keflavík airport.
Side use, outside cities and some (few) parks where the use of drones is prohibited, no problem.
The main concern for using your drone in Iceland is the weather! Rain is frequent and strong winds are also quite common. In the end, on my trip, I could use it only once. Not sure to renew the drone experience in Iceland 🙂
Traveling with a drone in Costa Rica
I traveled to Costa Rica with my drone via Swiss Air from Brussels. I had contacted the company's customer service to make sure that the drones were authorized, in cabin baggage. which is the case.
On site, it's difficult to find precise information on where the drones are allowed or not. I tried to contact the tourist office of Costa Rica. No response from them.
So I used my drone many times in Costa Rica, without any worries. The main concern seems to be the cocktail heat / humidity, I had some problems during some flights in the middle of the day.
In the parks, I think it is better to ask before flying his drone. I once asked Marina Ballena National Park in Uvita and was told that I could fly it without worry.
In short, a country where you have to travel with your drone 🙂
Singapore
I did not take my drone to Singapore because I did not see the usefulness and I thought it was – logically – forbidden in town.
Nevertheless, during my stay in Singapore, I had the opportunity to see many UAVs in flight. At sunset from the Marina Barrage or Gardens by the Bay. The drone seems rather well accepted in Singapore.
Traveling with a drone in Singapore can be a good idea, especially if you stay there long enough. I really regretted not taking my UAV to Pulau Ubin for example …
Use your drone in France
In France, in an authorized zone, without any particular restrictions, the flights are authorized respecting the following points:
piloting keeping the drone in sight
maximum altitude of 120 meters
To know if you can use your drone in France where you want it, you can consult the map made available by the IGN on Geoportail.gouv.fr:  https://www.geoportail.gouv.fr/donnees/restrictions- for UAV-of-leisure
Here are my feedback, in France:
Mont Saint Michel: forbidden flight in a circle of 3 km radius
Etretat: possible use outside the city. Just climb the cliffs to the west of the city and walk a few hundred meters away (see map Geoportal)
If you have feedback on the journey with a drone, do not hesitate to comment on this post.
This guide dedicated to the drone traveling will be regularly updated, in particular on the following points:
updated following new models of drones
Regulatory evolution
Feedback from countries / airlines / airports
Your comments will enrich the feedback! So do not hesitate to comment on this post.
Searches Made Leading To This Travel Blog Post
Drone essential?, Country which forbids to enter with a drone, way these material