10 days in Sri Lanka itinerary


Sri Lanka, the island state located in the southeast of India, attracts more and more tourists. The island is, indeed, a perfect playground for lovers of outdoor activities; all water sports are also possible. Nature lovers also find their account because the fauna and flora are very abundant. In fact, most of the animal and plant species in this country are endemic.
To discover the true face of Sri Lanka, there is nothing better than to think outside the box. Historic sites, national parks and tea plantations are undeniably beautiful to see but these places have become too touristic and do not fully reflect the cultural heritage of this beautiful country. If there is one place spared by mass tourism in Sri Lanka, it is the northern region. This part of the island was a real battlefield during the civil conflict between Sinhalese and Tamils ​​for 26 long years (1983 to 2009). Although there has been significant human and material damage, the region has kept all its authenticity:magnificent temples, beaches very little frequented by tourists and yet idyllic, villagers very anchored in their traditions and varied landscapes. Here is a 10-day itinerary to Sri Lanka so you can fully enjoy your Sri Lankan tour.
Itinerary: 10 days in Sri Lanka off the beaten path
This trip to Sri Lanka will allow you to discover Sri Lanka yesterday and today. By taking the roads of the North, you will see that some places deserve the displacement. You will also see how pleasant it is to stay in Jaffna. This city is so peaceful despite the ruins left by the war. The hotel infrastructure is almost all new and entry to this part of the island is now easier. It should be recalled that all foreign visitors wishing to visit it must have a permit from the competent authorities. This restriction was lifted (after 4 months of application) on January 18, 2015.
Day 1: Colombo
Any trip to Sri Lanka begins in Colombo. The places to visit are, of course, tourist, but undoubtedly reflect the identity of the country. You can start the tours with a stroll in the Independence Square at the City Hall and continue to Cinnamon Gardens and its residential area. You will take the opportunity to discover the religions of Sri Lanka through Buddhist and Hindu temples and mosques. You will also notice that colonial architecture is strongly represented on some buildings.
To get even more of the local vibe, take a trip to Pettah. Its bazaar, although classic, is also very lively and you will find everything there. The smell of spices (and their price!) You will certainly want to bring home! The visit of Pettah is an excellent warm-up to immerse yourself in the local culture.
Accommodation in Colombo
City Rest Fort : Hostel located in the city center. Bed in dormitory from 14 €, breakfast included. Very clean. Free WIFI. Most: very close to the station; Rich and varied breakfast (which is rare for a youth hostel).
55TG's Boutique Suites : Located 20min in tuktuk from downtown. Large room, quiet and tastefully decorated from € 49, breakfast included. Free WIFI. The most: very comfortable beds and the perfect home.
Colombo Hotel by Ceilao villa : Located away from the city center, quiet. Double room, spacious and bright from 62 € per night. Breakfast included. Garden with swimming pool. Free WIFI. Very friendly staff.
Where to eat in Colombo
B-Leaf: To savor local specialties, this restaurant located on 217 Horana Road – Boralesgamuwa, will serve you the best buth kade (typical dish of Sri Lanka) of the city. The price of the menu is around 3 €.
Ministry of Crab located on the Old Dutch Hospital is also a must for its seafood and fish dishes. The price of the meal is from 10 €.
If you are a night owl, here are some good bars in Colombo where you can sip cocktails or local beer while enjoying the view of the Indian Ocean: ON14, The Foor by O, Sky Lounge, Curve or Inn on the Green.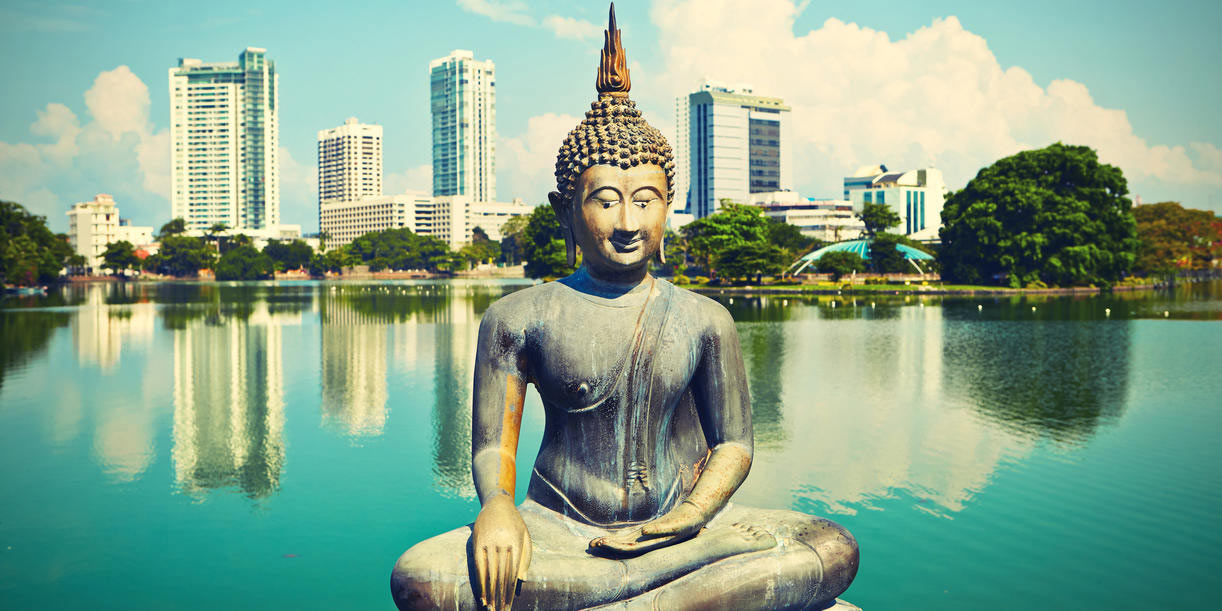 Day 2-3: Ritigala and stop at Habarana
The main attraction in Ritigala is the ancient Buddhist monastery located within the Ritigala Strict Natural Reserve. Entry into the site is charged at 6 € (1000 RS) for an adult and 3 € (500 RS) for a child.
The reserve covers 24 ha and houses a monastic complex that was erected in the 3rd century BC. J.-C., By hermit monks. You will discover the ruins of a hospital as well as facilities that were used by the monks for the transformation of plants into medicines. According to legend, Rama's brother was treated on the site with medicinal plants brought back by the Hanuman monkey god from the Himalayas. For Sri Lankans, the site is sacred. It has been declared a protected area since 1941.
Take the time to discover the jungle during a hike and enjoy the panorama on the hill. It is 750 m above sea level. The site is open 7 days a week from 8am to 5pm. You will have plenty of time to go on a little excursion.
Can not go through Habarana without a safari; but this time it would be at Kaudulla National Park located 22 km north of the city. It deserves to be discovered, because it shelters nearly 200 wild elephants. The must in this safari lies especially in the meeting with elephants accompanying their mothers. If you leave between August and December, you can be sure to see a large herd of elephants and other animals gather around the water tank. A very beautiful sight to see!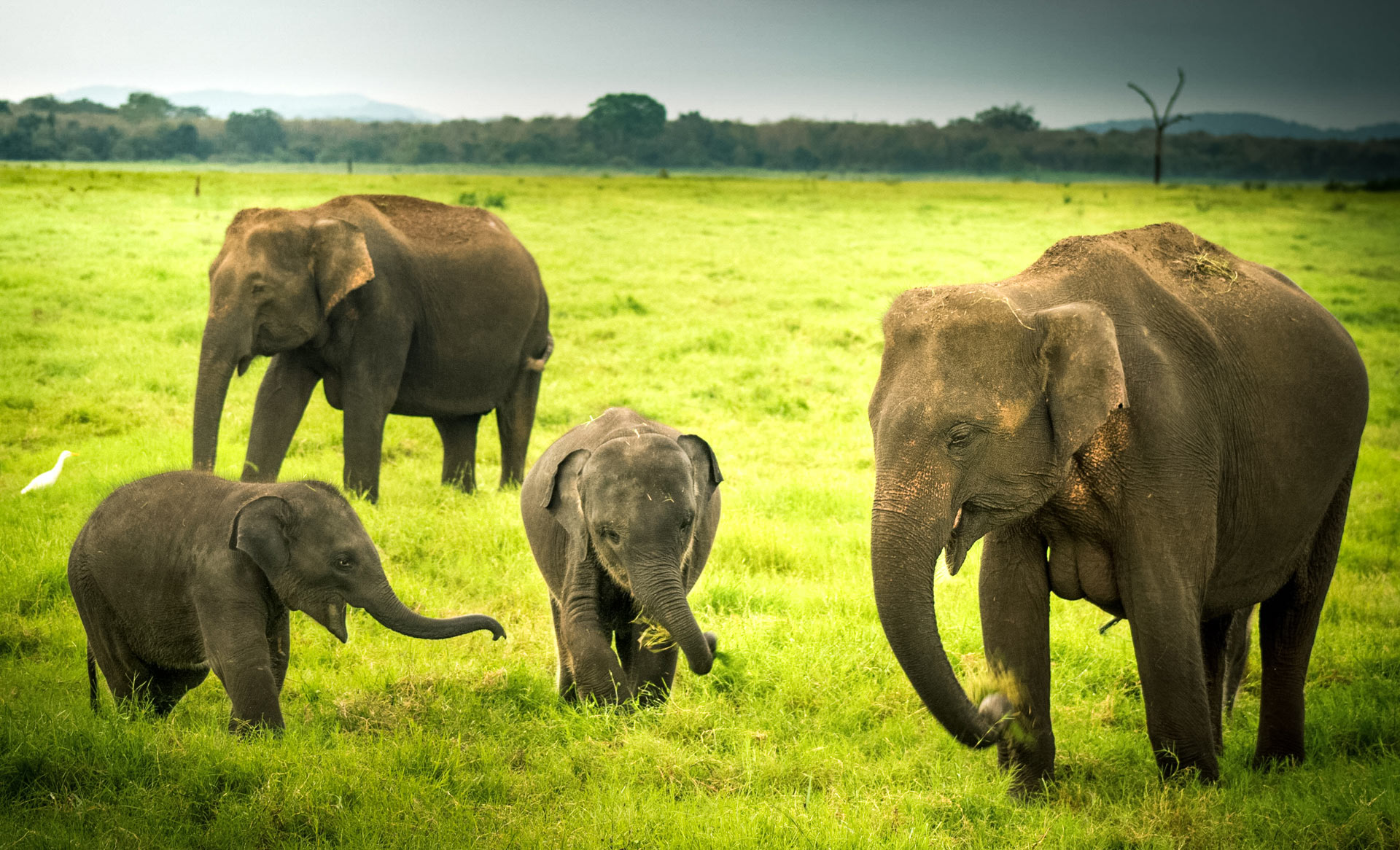 Accommodation in Ritigala / Habarana 
The big Meaulnes : Located in the middle of the tropical vegetation, in a very calm place. Room huge, pretty and very clean from 33 € per night, breakfast included. Possibility to eat on site (a little expensive but delicious). Wifi and free parking. Plus: the manager speaks very good French, he studied in France. It's my heart stroke for his performance / price ratio!
Mutu Village : Located in the heart of nature, 10 minutes drive from downtown Habarana and 30 minutes from Kaudulla National Park. Standard double room from 28 € or tree house from 57 €, breakfast included (delicious as well as meals). Wifi and free parking.
The other corner Habarana : Ecolodge, located in the heart of nature, 10 minutes drive from the city center and 5 minutes walk from Habarana Temple. Bungalows on stilts, very nicely decorated and clean from 90 € per night, breakfast included. Wifi and free parking. Large park with pool and lake.
Where to eat in Ritigala
Dining options at Hotel The Village are excellent value for money. The meal is from 4.60 € (750 Rs) and is buffet style. It is located on Polonnaruwa Road 21 St Mile Post 2km from Giritale.
How to get to Ritigala
You have the choice between bus, taxi and train to travel from Colombo to Ritigala and more specifically to Horiwiala. It should be noted that discussing a price is quite normal in Sri Lanka. So you have to get used to it.
By bus + taxi : The journey lasts 6 hours 15 minutes. You will first take a bus to Pettah to Puttalam (3h45 for 120 km). There are every hour. Depending on the category of the seat, the ticket will cost you between 150 and 200 Rs (€ 0.92 to € 1.23). Arrived at Puttalam, you will take a taxi to Ritigala. You will put 2h30 to make the 120 km. The price of the race would be between 46 and 60 € or 7500 to 9800 Rs.
By taxi : You can also choose to make the whole trip by taxi, which will cost you between 12 000 and 15 000 Rs (74 to 92 €) to make the 190km in 3h20. It's the fastest but most expensive way to get to Ritigala.
By train : Horiwiala is 4h50 from Colombo for a distance of 195 km. There is one a day and you will take it to Colombo Fort. Remember to book your tickets in advance. The express train offers 3 categories of seats whose ticket costs between € 0.92 (Rs 150) and € 4.63 (Rs 750). Ritigala is 11.5 km or 20 minutes from Horiwiala, so you can continue the taxi ride by paying between 8 and 11 € (1355 to 1800 Rs). This is the least expensive solution.
If you have a car at your disposal, know that the duration and the route are the same as by taxi. The fuel would cost you between 15 and 20 euros.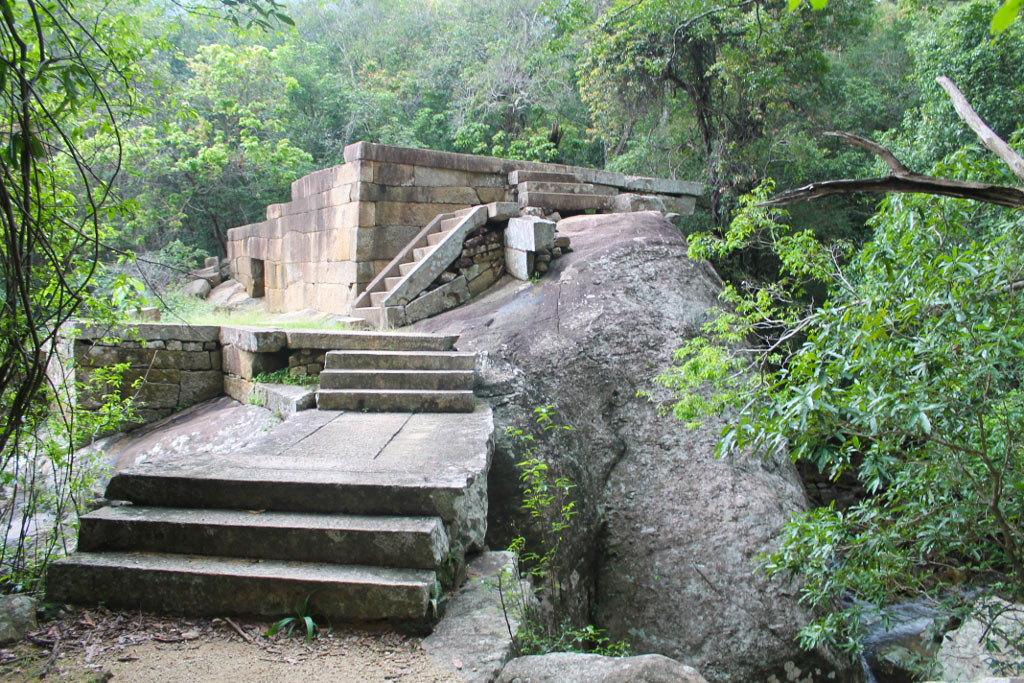 Day 4-7: Jaffna Archipelago
The journey to the North is a real journey back in time. Along the road, you will see ruins left by the war. If Vavuniya and Killinochi get a new look, some villages are still marked by human brutality. But rest assured! The province has preserved its beauty of yesteryear.
There is so much to see and do in Jaffna:
Visit the Hindu temples : I recommend you to go to Naga Poosari Amman, which is really impressive!
Buddhist temples are not left out, the Nagadeepa being the perfect example!
To discover the local gastronomy, much more spicy than that of the rest of the island.
Meet the locals who are just waiting for you to discover their culture. And yes, Jaffna also fascinates by its dialect – Tamil seems so different from Sinhalese -, its traditions – the dress code of women for example, who always wear saris – and finally by its landscapes much flatter and dry than the south of Sri Lanka.
The Jaffna Peninsula is connected by the Elephant Pass, a small piece of land transformed into a road connecting the North and the South. Its main islands are Kayts Island, Nainativu and Karainagar. If the discovery of its islands tempts you, do not hesitate to organize a boat trip!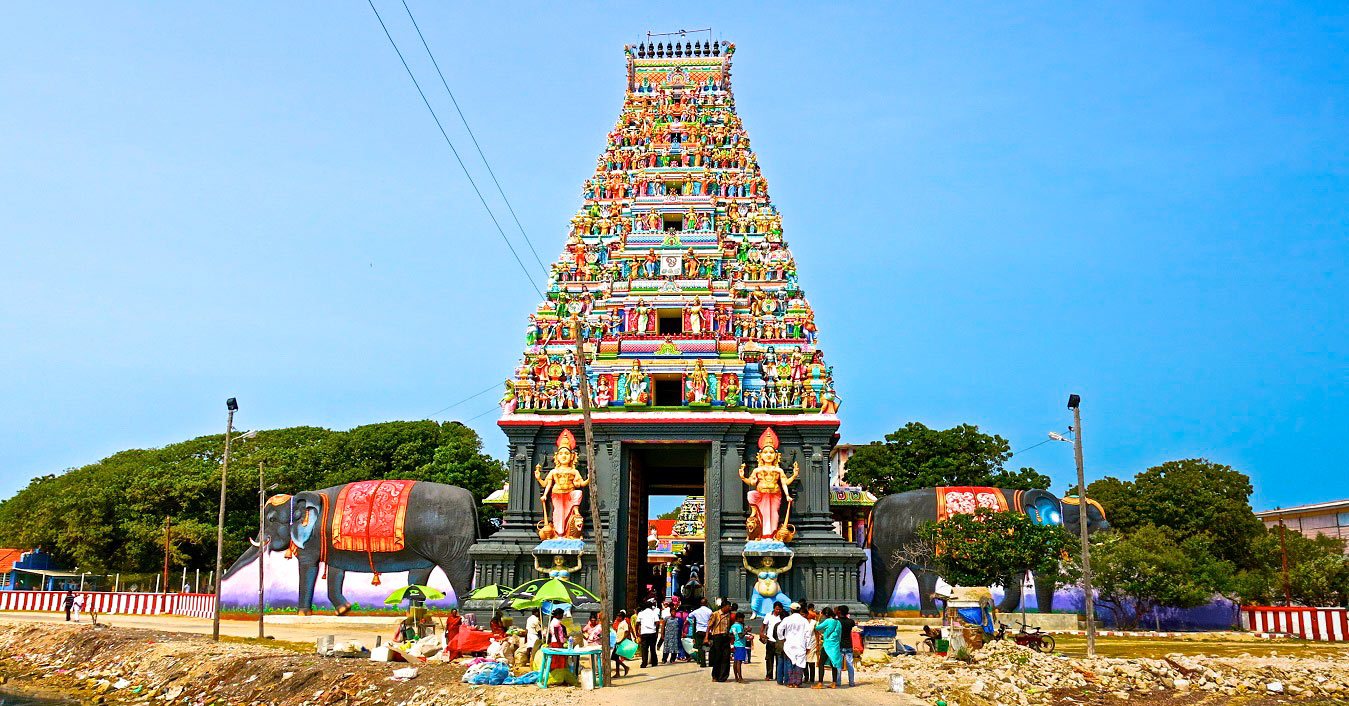 To relax on the beach, head for Palm Beach in the north, Casuarina Beach in the west of the peninsula or Karainagar and Chatti Beach in Kayts.
Do not miss the culinary specialty of the region at Taste of Jaffna. Its dishes made of chicken, mutton, crab and other seafood are a real delight. The menu is 3 € (500 Rs) to 4.30 € (700 Rs).
Accommodation in Jaffna
 Senthilcomplex : Located a little away from the city center. Basic but bright room from € 23, breakfast € 5. Wifi and free parking. Possibility to rent bikes and scooters.
The Valampuri : Located in the city center, 5 minutes from the train station. Modern and colorful room from 42 € per night, breakfast included. Wifi and free parking. Car rental service.
How to get to Jaffna
By train : If you want to go to Jaffna by train, you must first return to Anuradhapura by taxi, which will cost between 5000 and 6500 RS (between 30 and 40 euros) for about 1h30 of journey (distance 75 km ). The Intercity or the Night Mail Train connect Anuradhapura and Kondavil, a town in the south of Jaffna province, twice a day. Ticket price between 300 Rs and 1800 Rs (between 1.80 and 11 euros). Travel time: around 10h.
By taxi, the journey from Ritigala to Jaffna lasts 4 hours 45 minutes. Expect between 16,000 and 20,000 Rs (100 to 125 euros) for the race.
By car, the journey time is the same as in a taxi, and you will need between 3500 and 6000 Rs (22 to 31 €) of gas costs.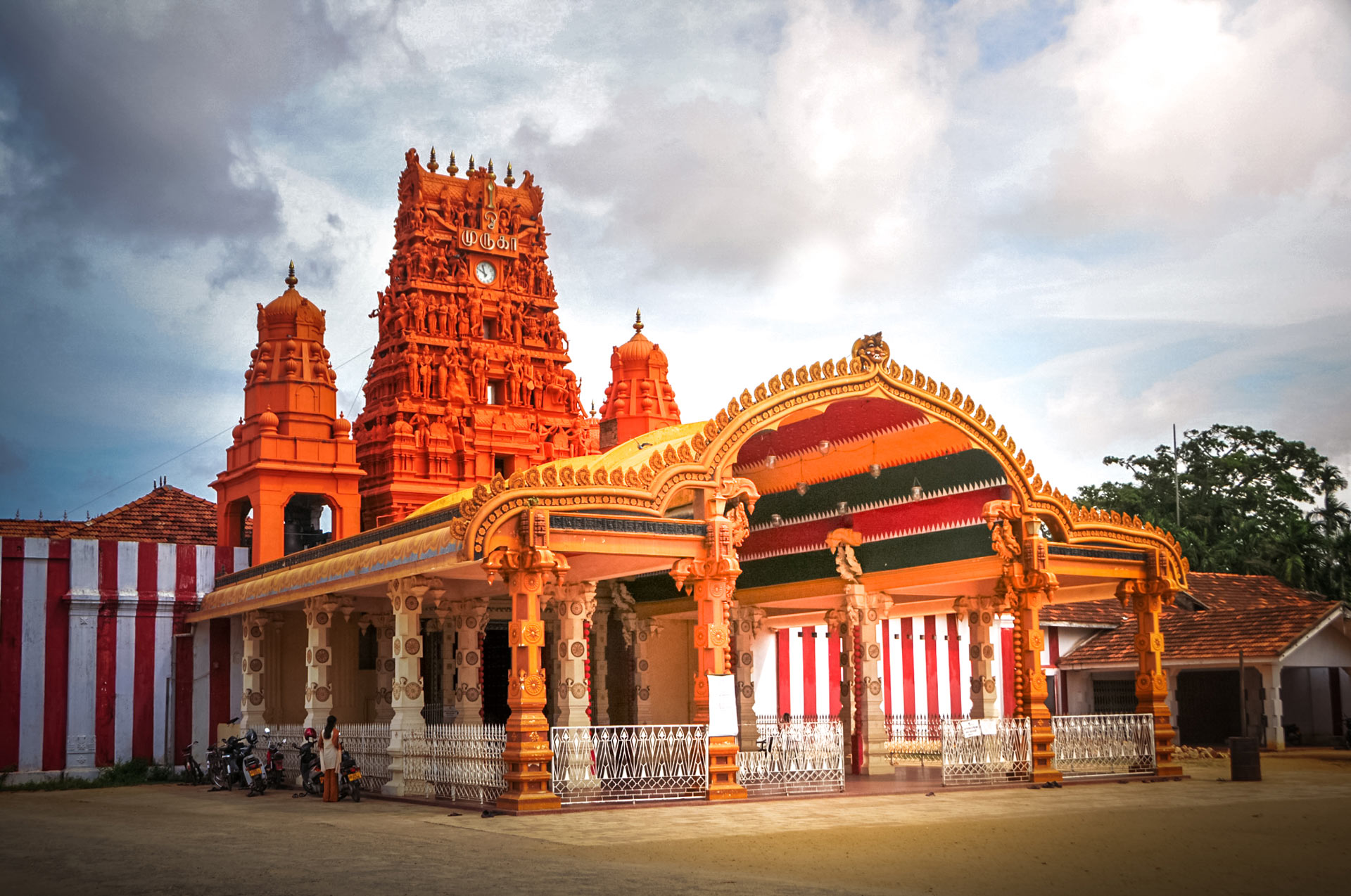 Day 8-9: Knuckles Range
The Knuckles Range is the perfect place to relax in the nature off the beaten path. This mountain range is located between Kandy and Matale, in central Sri Lanka. It has been classified as a biosphere reserve since the year 2000 by UNESCO. On the highest peaks that can reach between 1500 and 2000 m altitude, you will notice that the vegetation is different! A hike in this area is a nice alternative to climbing Adam's Peak!
The Knuckles have a wild fauna. You will not miss to meet spotted deer, boars, barking deer, giant squirrels, porcupines and also mongooses. As for its flora, it is mostly endemic and has about twenty species of orchids.
If you are a family or just prefer a day trip, a 16 km hike is enough to discover the beauty of this place. This is, by the way, the shortest circuit proposed. You will stop near the waterfalls, cross rice fields and tea plantations and pass through islands.
For a trekking of several days, you will sleep at the base camp under a tent. Note that each hike is done with a guide that you will find with an agency in Kandy or Meemure. For equipment, plan a Kway and everything you need for a picnic.
Accommodation in Knuckles (Kandy City)
Hanthana Jungle View Holiday Home : Located in the jungle, 20min in tuktuk from downtown and therefore quiet. Large room and bathroom immaculately clean from € 23, breakfast € 2. Very warm welcome.
Villa 49 : Located in the heart of the city but quiet. Huge comfortable room with neat decoration from 56 €, breakfast included. Wifi and free parking. Proximity to Kandy Lake and the Temple of the Tooth.
Galavilla Boutique Hotel & Spa : Situated in the heart of the vegetation, this magnificent hotel overlooks the Knuckles Mountains. Beautiful room with typical decoration from 84 €, breakfast included. Beautiful pool and garden. Wifi and free parking. Plus: Spa and massage. Be careful the hotel is located 50 minutes by car from the city center.
Go to the Knuckles Massif
By train : Jaffna to Kurunegala: 2 departures per day. Journey time: 5 hours for 300 km. The ticket price is between 150 and 900 Rs (0.90 to 5.50 €). You will then continue the taxi route from Kurunegala to the Knuckles. Journey time: 1h 40mn for 80 km. Price of the race: between 5500 and 7000 Rs (34 to 43 €)
By car : The journey from Jaffna to Knuckles takes about 6h30 (370 km). In addition to car rental, plan about forty euros of fuel.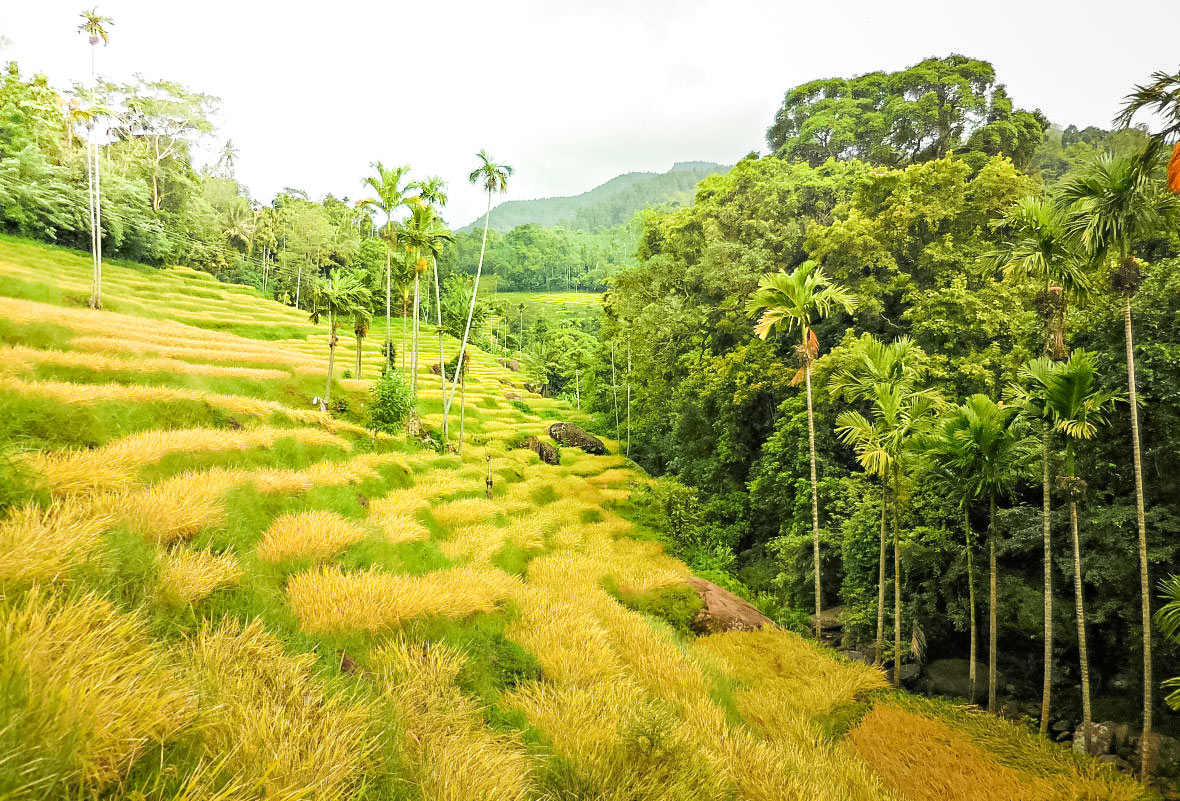 Day 10: Back to Colombo
Your return to Colombo will only take a few hours, if you leave in the morning you will have time to visit Negombo in the afternoon. It is not advisable to swim in the sea, but a stroll on the beach will do you the greatest good! The fish market tour is a must and a good way to discover the life of the inhabitants of the region.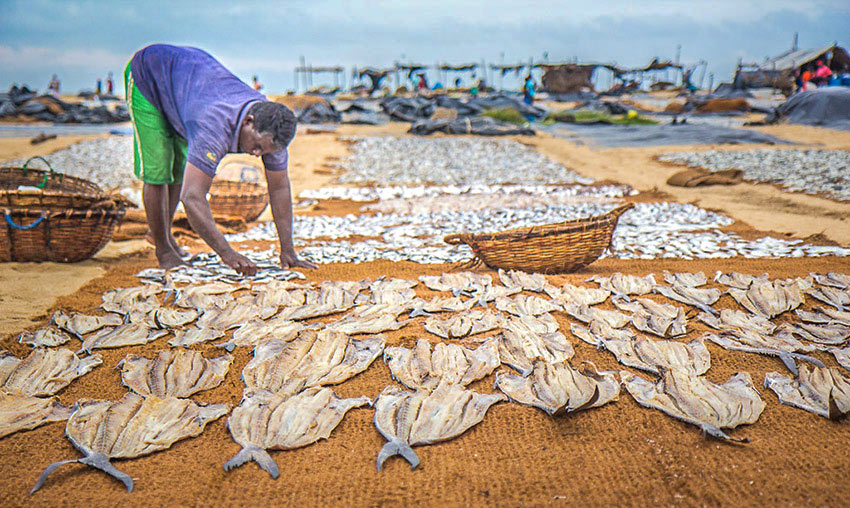 Massive Journey of Knuckles – Colombo
By train, As for the go, the departure is in Maradana or Kandy. You have 2:30 of train, then you will have to take a taxi. The ticket is 0.6 € (100 Rs) to 2 € (350 Rs) depending on the category of the seat. To return to Kandy, you will take a taxi as for the driveway. The race could cost between 20 € (3200 Rs) and 23 € (3800 Rs) for a journey of 1h 49mn and a distance of 40.5km.
By taxi, you will take 5 hours to make the 180km between the Knuckles Mountain Range and Colombo, the capital of Sri Lanka. Expect between Rs 11,000 and Rs 14,000 (70 to 85 euros) for the race.
By car, same journey time as by taxi. About 20 euros of gasoline.
Do not dream of traveling to Sri Lanka anymore ! All the essential information to create your itinerary and organize your trip off the beaten path are there. Enjoy and have a good holiday!