You all know this fashion that has invaded the capital and makes the foodistas run all over Paris (and elsewhere) in search of the best Foodtruck! No ? So for those who are discovering this tendency to read our article, let's go back to the birth of a concept …
The story takes place in the United States, in Texas more precisely, at the end of the 19 th century. A cowboy tired of not eating good food when he was driving cattle to New Mexico then had the idea to build an old army cart to be able to design his meals … and here is the first food truck was born!
So, whether you are Parisian, or just visiting Paris, let yourself be tempted by this new delicious trend. Our team has indeed found for you the best food trucks in Paris! 
The Smoking Truck
This must-have foodtruck is also one of the best known. He strolls between the MK2 library, the MK2 Quai de la Loire, and the Gare de Choisy le Roi. Their website, very well done, will allow you to find them quickly (http://lecamionquifume.com/) Run there their burgers are to fall!) Run there their burgers are to die for!
Count 10.50 € for a burger and an accompaniment.
Good to know:  this food truck is also catered for, a good idea for your personal events, right?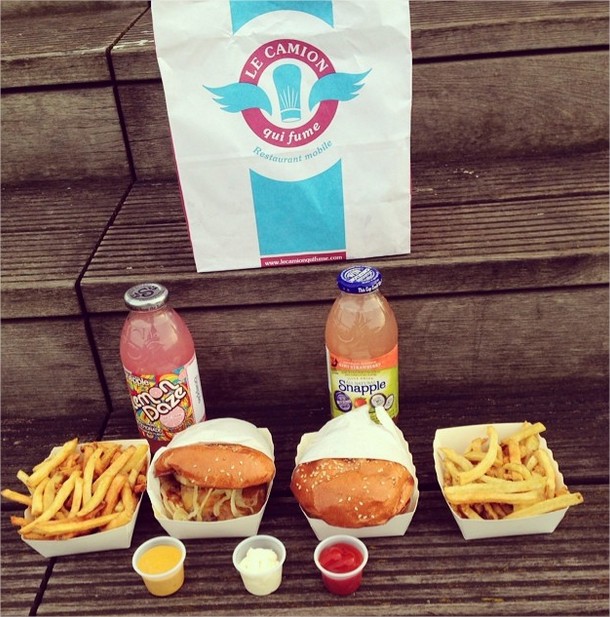 Bügelski Deli Counter
Notice to commuters and Bagel lovers, this food truck is for you! To find them spin on their facebook page .
Bagel from 6.50 €.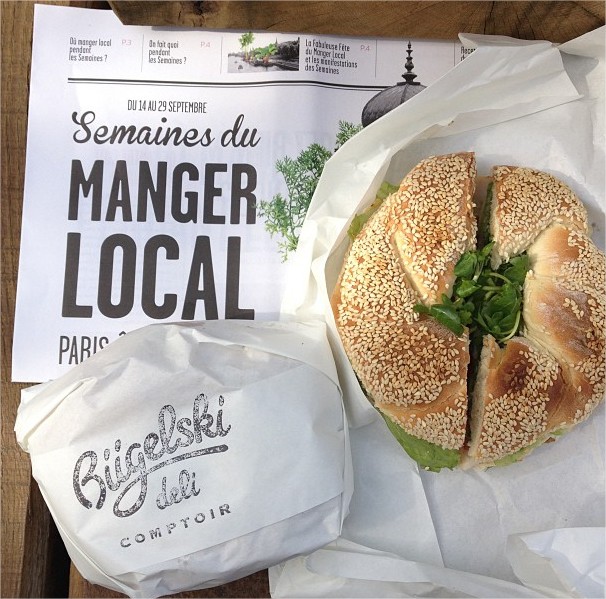 Mozza & CO
Lovers of Italy , this food truck should delight you … focaccias (ason says there) toasted minute and generously garnished with vegetables, arugula, charcuterie and mozzarrella of course! You have mouth water? Then go quickly to the port of Solferino, this is where they are waiting for you.
To note, a fixed point of sale was also opened on the banks below 11 Quai Anatole France, Paris 7th.
Focaccia from 5.5 €.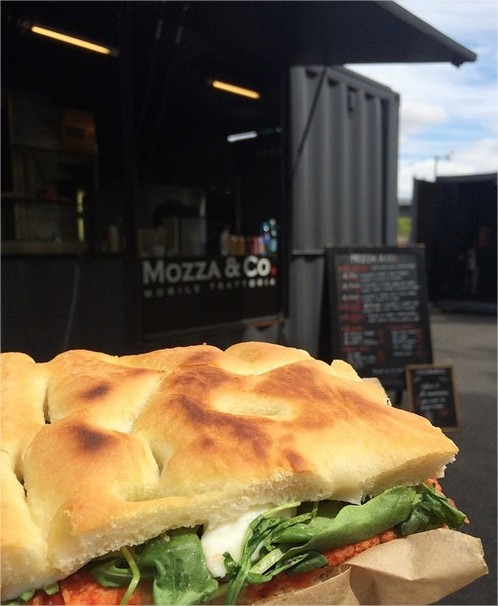 Cantine California
A savory mix of US cuisine made from organic French products. You can enjoy burgers but also delicious cupcakes, carrot cakes or even pancakes.
Where to find them? At St Honoré Market or Rapail Market.
Menu starting from 10 €.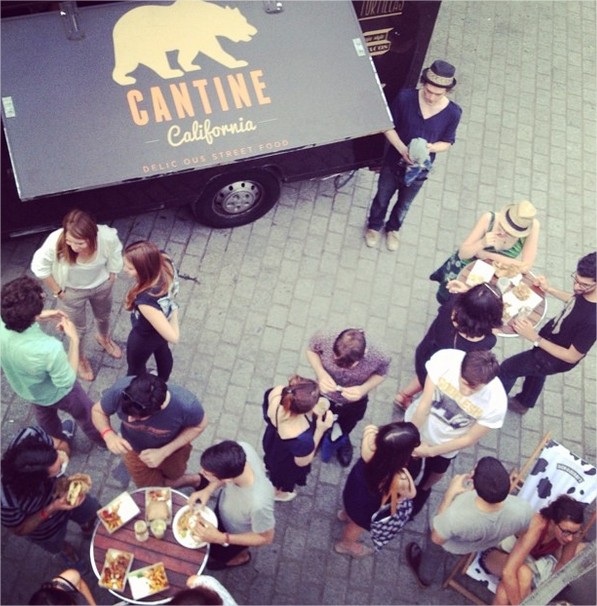 glazed
These ice creams with creative … tastes will seduce fans of originality: vanilla and hemp, dark chocolate, wasabi, ginger, the tone is given! So, ready to test?
Where are they ? In front of the Publicis Drugstore Champs Elysées (VIIIe). On the 4th floor of the Fashion Spring.
How many ? 6 € the individual pot, 3,50 € the Skimo.